Apple renames Beats1 and launches two new radio stations. Read on to know the entire details.
 All the musicophiles are in for a gift from Apple. The tech giant announced two new global radio offerings for the ardent music and Apple fans. The enormously popular radio station Beats 1 will now be called Apple Music 1. Moreover, two additional radio stations named Apple Music Hits and Apple Music Country will also make way into the lives of music enthusiasts.
Apple Music Hits will play songs dedicated to the 80s, '90s, and 2000s era. Whereas, Apple Music Country will make you groove on the beats of country music. Oliver Schusser, vice president of Apple Music, Beats, and International Content said "For the past five years, if ever there was a meaningful moment in music culture, Beats 1 was there bringing human curation to the forefront and drawing in listeners with exclusive shows from some of the most innovative, respected, and beloved people in music. Now, Apple Music radio provides an unparalleled global platform for artists across all genres to talk about, create, and share music with their fans, and this is just the beginning. We will continue to invest in live radio and create opportunities for listeners around the world to connect with the music they love."
Further, talking about the renaming of Beats1 to Apple Music1 here is what you can expect from the revamped radio station.
Beats1 Is Now Apple1
Beats 1 has been the favorite radio station of millennials for years. Now, Apple has decided to rename it as Apple1. However, only the name has changed, and the rest all remain the same. The radio station continues to provide the best music experience to all its listeners. With the mesmerizing studios in Los Angeles, New York, Nashville, and London, Apple1 has become a hub of pop culture conversation and artist-led programming.
Moreover, it is the place where artists all over the world release their new musical creations, updates about their life happenings, and connect with the fans. Apple1 offers shows from some of the big names in the music industry. A few of these shows include  Action Bronson, Billie Eilish, Elton John, Joe Kay, Lil Wayne, Frank Ocean, Vince Staples, and The Weeknd, as well as new shows from Aitch, Kerwin Frost, HAIM, Lady Gaga, Nile Rodgers, Travis Scott, Charlie Sloth, Young M.A, and many more.
Moreover, some of its shows also bring magical Latin and French music to the world. In the words of Zane Lowe, Apple Music's global creative director, and host "Apple Music is home — it's home to artists, it's home to fans, and it's home to incredible music. I'm an obsessive music nerd. I love searching for the most exciting new artists and playing them right alongside the most essential, established artists of our time because great music does not know the difference and Apple Music fans just want to hear great music. That's what Apple Music radio is all about."
Now, we know that you are very much excited about the launch of two new radio stations. Below is everything you need to know about them.
Relive the 80s, '90s, and 2000s with Apple Music Hits
Apple Music Hits is all set to take you to the magical era of the 80s, '90s, and 2000s. New shows from renowned artists and hosts will transport you to a pleasing musical world and also tell you the stories behind the popular songs that you love.
Some of the Apple Music Hits hosts include Jayde Donovan, Estelle, Lowkey, Jenn Marino, Sabi, Nicole Sky,  Natalie Sky, George Stroumboulopoulos ("House of Strombo"), Ari Melber, Backstreet Boys, Ciara, Mark Hoppus, Huey Lewis, Alanis Morissette, Snoop Dogg, Meghan Trainor, Shania Twain, and others.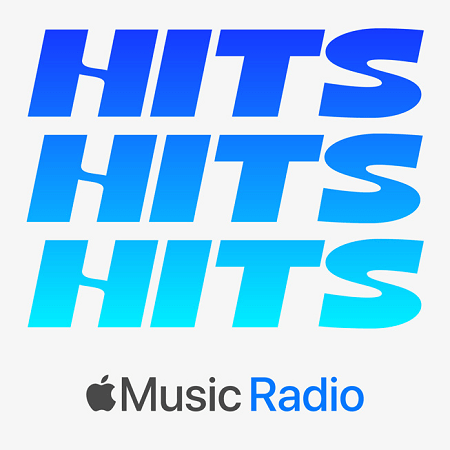 Also Read: Top 7 Best iPhone Apps That You Must Have
Enjoy the Foot-Tapping Music on Apple Music Country
The newly introduced radio station Apple Music Country will bring the best music from the present-day world, give you a glimpse of how the music will sound in the years to come, and also show you the journey of music to date.
Some of the voices that you can hear on Apple Music Country include Kelleigh Bannen, Ty Bentli, Bree, Alecia Davis, Ward Guenther, Nada, and Tiera. You can also expect shows from legendary artists such as Jimmie Allen, Kelsea Ballerini, Dierks Bentley, BRELAND, Luke Bryan, Luke Combs, Morgan Evans, Florida Georgia Line, Pat Green, Willie Jones, Chrissy Metz, Midland, Rissi Palmer, The Shires, Carrie Underwood, and Morgan Wallen, Dave Cobb, Jesse Frasure, and Luke Laird, and journalist Hunter Kelly, and more.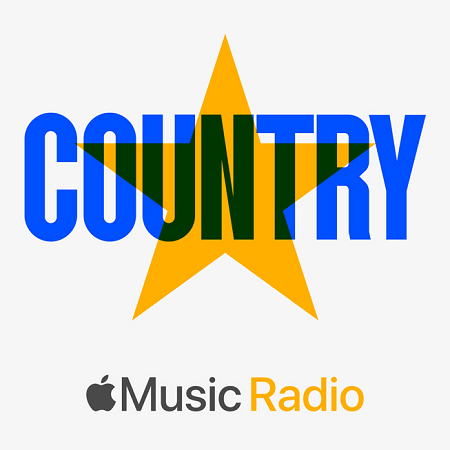 You can enjoy Apple Music radio on your iPhone, iPad, iPod, CarPlay, Apple Watch, Apple TV, Mac, HomePod, and on the web at music.apple.com. Moreover, you can also ask Siri to play "Apple Music Hits," "Apple Music Country", or "Apple Music 1" for you.  But, before you do that, be sure to bookmark our blog and join our newsletter so that you do not miss any of the updates from Apple and happenings in the tech world.
Subscribe to Our Newsletter
Keep yourself updated with the latest technology and trends with Innovana Thinklabs Limited.