The update of Xbox Cloud Gaming is here and provides gaming services for more devices. 
Xbox has always been in the talks for its Xbox Cloud Gaming services. XCG allows you to connect with gamers and friends internationally and play multiple games from one place. The brand always focuses on improving the way of gaming and took a new step to revolutionize the same.
The creators at Xbox made a ground-breaking revelation by announcing Xbox Cloud Gaming support for Apple devices, Xbox Series, and Expanded PCs. The target of Xbox was quite clear from the start, to reach every gamer in the world. This is a major step from the tech giant towards setting up a milestone towards that target. With the help of this step, the company will be able to touch the lives of more than one-fourth of the gamers in different countries.
Read More: Free Xbox 360 Games [Latest Updated]
The Xbox Cloud Gaming will now be accessible in Windows 10 computers and Apple devices (iOS 14.4+) in over 22 different countries. There are around three billion gamers internationally. By removing the restraint on the Xbox Cloud Gaming services, the brand will improve the gaming experience of a huge section of gamers. All the gamers who have an account. Everyone who already has an account on Xbox Cloud gaming or is planning to get one can use the platform to play games online.

Here's the best part of this announcement. All the data saved on different devices, whether Xbox, PC, or iOS, will be the same everywhere. What that means is that even if you play a game on Windows PC and save it, you can continue the same on Xbox or iOS devices. The main focus of the brand behind this step was to provide uninterrupted gaming on the most commonly used devices.
Read More: Xbox One Controller Keeps Disconnecting On PC (Fixed)
Now that the Xbox Cloud Gaming has the Xbox Series X base. It provides a much better gaming experience to all. With the new introductions, you get better frame rates, improved load time, lower latency, and other advancements. The platform now supports high-quality streaming services of up to 1080p at 60 fps. The company promised to add more features over time with more advancements. More Microsoft Data centers are set up to provide never seen before and immaculate gaming properties.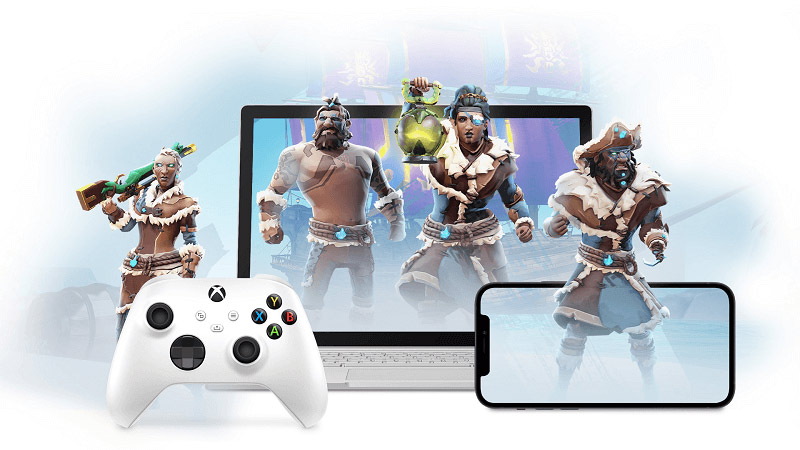 With the help of this update, you can now play games through touch controls or supported game controllers, very easily. To access Xbox Cloud Gaming all you need is an account and a working controller. To create an Xbox Cloud Gaming account or to get more information about the portal, click here.
Subscribe to Our Newsletter
Keep yourself updated with the latest technology and trends with Innovana Thinklabs Limited.