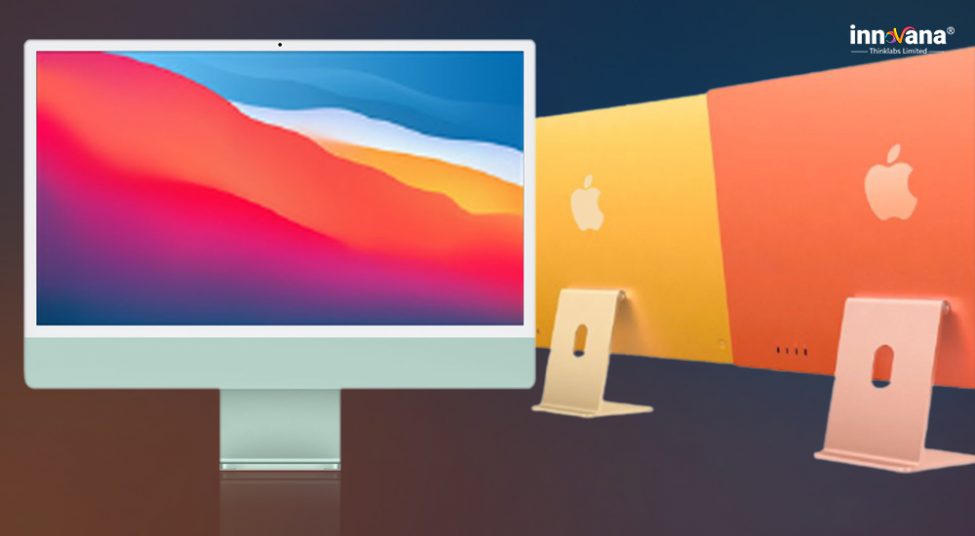 Apple Introduces New iMac Featuring Breakthrough M1 chip, Vibrant Colors, & Stunning 4.5K Retina Display
It's good news for Apple fans that the new iMac is out. Here's everything you need to know about its features, release date, and more. 
Apple, in its April 2021 Spring Loaded event, unveiled the all-new iMac with lively colors, powerful M1 chip, and breathtaking 4.5K retina display. Unlike its predecessors, the new Mac is thin and compact so that you can carry it comfortably.
As the recent pandemic has forced the world to go remote in both education and work fields, Apple has made sure that the new iMac caters to the needs of remotely working people and students perfectly with its superb camera, mic, and speakers.
Apart from this, here's what the Senior Vice President of Marketing at Apple has to say about the newly launched iMac "M1 is a gigantic leap forward for the Mac, and today we're excited to introduce the all-new iMac, the first Mac designed around the breakthrough M1 chip. With its striking design in seven stunning colors, its immersive 4.5K Retina display, the best camera, mics, and speakers ever in a Mac, and Touch ID, combined with the amazing performance of M1 and the power of macOS Big Sur, the new iMac takes everything people love about iMac to an entirely new level."
Also Read: How to Record Mac Screen with Audio (Step By Step Guide)
Taking a closer look at the features of the new iMac, we find it to be pleasantly different from the older iMacs. Let's go deep into what makes it unique.
What the new iMac has in Store for Users
Below is what you can expect from the newly announced iMac.
Modern and Compact Design
Gone are the days of those bulky iMacs. The new iMac boasts a much more compactly packed design. As Apple claims, the new design reduces iMac's volume by 50 percent, so it does not take up more space and fits in most places easily.
A Wide Spectrum of Colors
The new iMac offers a wide range of colors to choose from. You get quite a lot of stunning color options, like green, yellow, orange, pink, purple, blue, and silver. However, Apple makes sure that it is colorful but not distracting by keeping the colors at the front soft. In addition to this, you also get a color-coordinated 2-meter long cable.
It is a delight to look at the display of the new iMac. It features a 24-inch 4.5K retina display with thinner borders and 11.3 million pixels. It gives you crisp, clear, and colorful images with its P3 wide color gamut and 500 nits of brightness. Moreover, it also boasts True Tone technology for automatic color temperature adjustment and anti-reflective coating for better readability.
Apple brings the power-packed performance of M1 to the new iMac. With M1's power and macOS Big Sur, the new iMac performs everyday tasks seamlessly, and apps launch with a blazingly fast speed.
Superb Camera, Mics, and Speakers
Apple is known for its stunning iPhone cameras. Now, as the trend of virtual meetings and classrooms has rapidly increased, the new iMac also features a mindblowing 1080p FaceTime HD camera. In addition to this, it also hosts the best microphones and a six-speaker sound system for the most amazing sound quality.
Lots of apps and Touch ID
You can access numerous universal applications on your brand new iMac. Moreover, you also get Touch ID for faster unlocking and making purchases with Apple Pay.
Are you excited to try your hands on the new iMac? Well, you can order it from Friday, April 30, 2021, on apple.com and Apple Store app. Its 7-core GPU variant is priced at $1,299, $1, 249 for education. And the 8-core GPU variant is available for $1, 499, $1, 399 for education.
Subscribe to Our Newsletter
Keep yourself updated with the latest technology and trends with Innovana Thinklabs Limited.