Apple has finally announced the much-awaited and speculated iPhone SE 2020. It seems to be the most affordable iPhone after iPhone SE, which was launched in 2016. Earlier it was speculated that the phone will be launched as iPhone 9, but Apple has decided to keep the phone in its iPhone SE series. The smartphone has been announced a couple of days ago and Apple has decided to launch it on April 24. It costs $399 only despite offering some amazing and latest features. iPhone SE features the latest A13 Bionic, which is the fastest chip to date.
The latest affordable iPhone also seems like a replacement for iPhone 8. The new iPhone SE also offers a Retina HD Display of 4.7 inches, with a Touch ID security system. The body design looks quite similar to the iPhone 8. However, the features are somewhat similar to the iPhone 11, which is way more expensive.
While announcing the new iPhone SE, Apple's senior vice president of Worldwide Marketing, Phil Schiller stated that "The first iPhone SE was a hit with many customers who loved its unique combination of small size, high-end performance, and affordable price; the new second-generation iPhone SE builds on that great idea and improves on it in every way — including our best-ever single-camera system for great photos and videos — while still being very affordable. iPhone SE features the industry-leading performance of A13 Bionic that enables great battery life, takes stunning Portrait mode and Smart HDR photos, shoots amazing videos with stereo audio, is great for games, and super fast web surfing, and is built with the same industry-leading security features our customers expect. We can't wait to get iPhone SE into customers' hands."
In the above statement, Phil Schiller stated about various features of the iPhone SE 2020, including the new A13 Bionic Chip, camera quality, compact design, etc. So, let's have a detailed look at all the mentioned features and specifications of this new iPhone.
Specifications of the Latest iPhone SE
Here is all that we know about the specifications of the new and affordable iPhone SE. All the below-mentioned details are based on Apple's recent press release.
1. Design & Display
First of all, let's talk about the design and display of the new iPhone SE. As we have discussed above also that the body design of this iPhone is quite similar to the iPhone 8. It offers aerospace-grade aluminum and a tough glass design with an all-black front surface. The rear has a glass finish and delivers a rich color depth. Apart from the looks, iPhone SE has been designed in such a way that it can resist water up to 1 meter for the huge 30 minutes. So, you don't to worry about the water splashes with the new iPhone SE.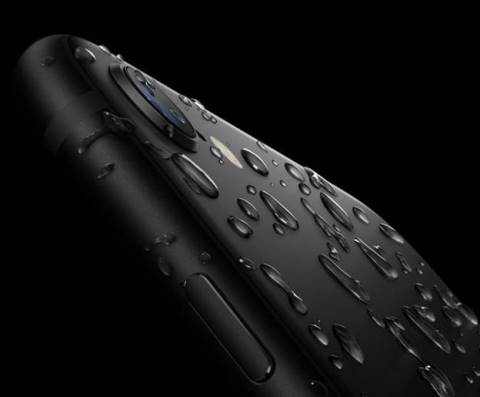 When we talk about the display, it offers a Retina HD Display of 4.7 inches, which can automatically adjust with your ambiance. iPhone SE also provides a Haptic Touch feature for actions like previewing messages, arranging apps, etc. The phone also features the Home Button that was missing in the last few iPhones. The Home Button even comprises a Touch ID security system.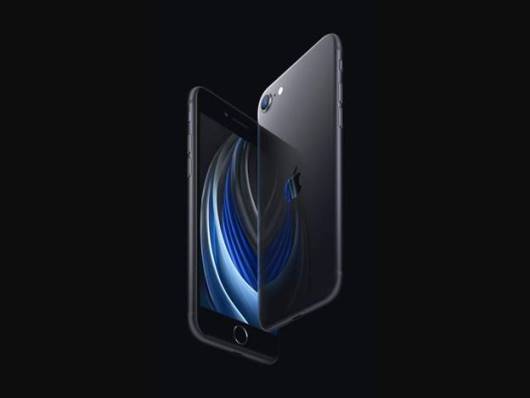 2. The A13 Bionic Chip
The most salient feature of the iPhone SE 2020 is that it comes with the latest and fastest A13 Bionic Chip. The chip is known for its fastest performance to date. Before this, the A13 Bionic was only available in iPhone 11 and 11 Pro. When we compare the prices of the iPhone 11 and the iPhone SE, we see a huge difference. However, Apple has somehow managed to provide the fastest and expensive A13 Bionic in its latest iPhone SE that too at quite a low price.
Along with the performance, A13 Bionic also enhances the battery life. Hence, it is obvious that the new iPhone SE is also coming with a decent battery life. As per the press release of Apple, iPhone SE 2020 supports wireless charging and fast charging as well. It gets charged up to 50% in just 30 minutes.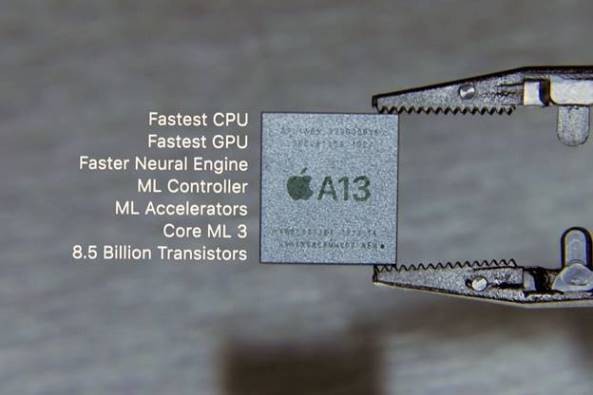 3. Best Single-Camera System
Unlike the other recent iPhones, iPhone SE 2020 offers a single rear camera. However, it is said to be the best single-camera system with a 12-megapixel f/1.8 aperture Wide Camera. It uses A13 Bionic to provide you an amazing photography experience with a Portrait Mode, six different Portrait Lighting Effects, and Depth Control. The front camera is also good and uses a monocular depth estimation to capture quite decent clicks.
You can also record high-quality 4K videos up to 60fps with the phone's rear camera. Along with that, you can easily edit photos with the help of some advanced camera and photo features that iOS 13 offers.
Also Read: Apple's Newly Released iOS and iPadOS 13.4 – Here is All You Need to Know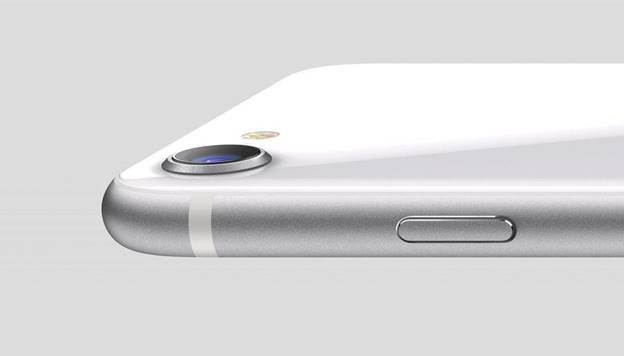 4. Other Salient Features
Along with all the above-mentioned major specifications, iPhone SE also possesses many other features. The new iPhone is speculated to have a RAM of 3 GB. The base model will come with a storage of 64 GB and the other two models will be having a storage of 128 GB and 256 GB, respectively. iPhone SE 2020 is a dual sim phone that allows its users to have two separate mobile numbers on a single phone. It is announced that the iPhone SE 2020 will come into three different color variants including, black, white, and red. The new iPhone SE is also said to be compatible with around 25,000+ lightning accessories, camera accessories, audio accessories, and many more accessories. For the people who are looking to get iPhone SE 2020 on EMI, Apple has offered an EMI plan of $16.62 per month. Along with this, Apple has also given a trade offer. People can trade their iPhone 8 with this new iPhone SE at just $229 or $9.54 per month. You can check more details about booking by clicking here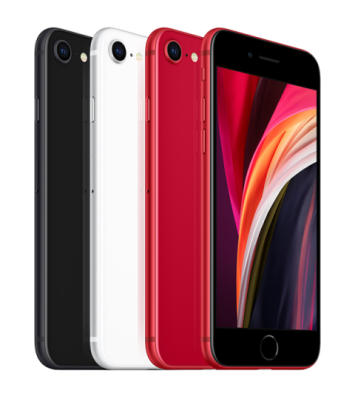 So, these are all the details about the recently announced iPhone SE 2020. If you wanted to buy iPhone 11 and fell short of budget, then you must give it a try to iPhone SE 2020. It is half of the price of the iPhone 11 and still has quite similar features. This is a decent budget phone from the tech giant Apple after a long time.
For more information regarding other Apple announcements and releases, subscribe to Innovana Blogs.
Subscribe to Our Newsletter
Keep yourself updated with the latest technology and trends with Innovana Thinklabs Limited.