Know everything about the announcements made by Apple at the October 2020 event.
In "Hi, Speed" October 2020 event live-streamed on Tuesday, October 13, 2020, Apple announced several products that will bring both speed and comfort to your life while you try to make terms with this new way of living after the worldwide pandemic. The announcements made at the event include the much-awaited iPhone 12 that Apple skipped at its September event, HomePod Mini, i.e., an all-new assistant from Apple, and a lot more. In this story, we cover all the products unveiled at the Apple event. 
Let's begin with the phone that all the Apple fans were eagerly waiting for. Apple was expected to launch iPhone 12 in the September event where it launched new iPads. But, due to the supply chain issues as cited by Apple officials, the launch got delayed, and we are now seeing it in the October event. iPhone 12 is surely going to be the smartphone of dreams for everyone out there because of the features that it offers. Here, have a look at it. 
Say Hi to speed with iPhone 12
Apple has finally joined the bandwagon of Samsung, OnePlus, and other OEMs with the launch of the iPhone 12. It boasts the power of 5G speed and an A14 Bionic chipset. And, as Apple says, it has made a lot of optimizations to make sure that you get wide coverage and the best experience while using your 5G packed iPhone 12. Apart from this, here is what makes the iPhone 12 a tough contender for all the currently available 5G smartphones. 
iPhone 12 is quite light in weight. As Apple claims, it is the world's thinnest, smallest, and lightest 5G smartphone.
It is among the most durable phones made by nanoscale ceramic crystals. 
Apple has improved the spill and splash resistance on iPhone 12.
It comes equipped with a Super Retina XDR display that ensures more contrast, improved color accuracy, and a pleasing viewing experience. 
Hosts Night Mode for both clicking pictures and recording videos. 
It supports 4K HDR video recording with Dolby Vision.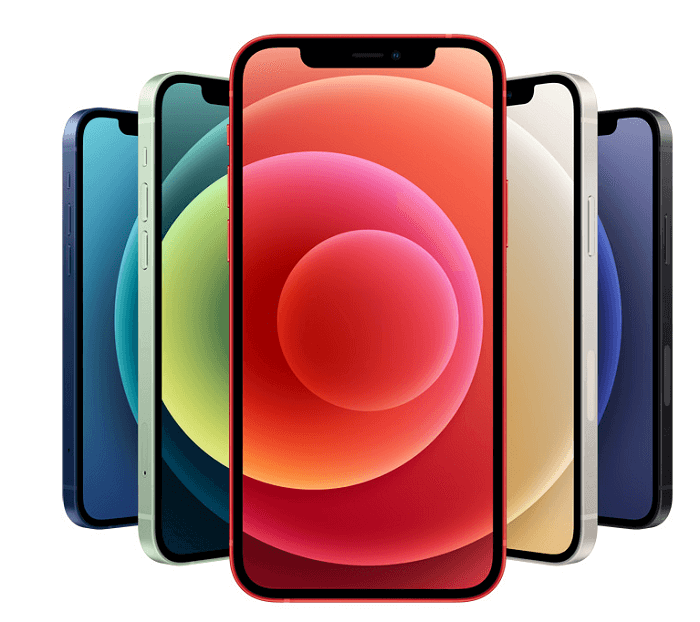 iPhone 12 comes in two variants. iPhone 12 and a relatively smaller iPhone 12 mini.  iPhone 12 is priced at $699 for the 64GB variant, $749 for the 128 GB variant, and $849 for the 256 GB variant. However, the price may slightly differ as per the carrier that you choose. Both of these phones are available in five different color shades. 
In addition to the iPhone 12 and iPhone 12 Mini, Apple also announced two high-end variants of the smartphone. Below is what makes iPhone 12 Pro and iPhone 12 Max, i.e., the premium variants of iPhone 12 different from the rest of the phones. 
Read More: Apple Announces Apple Music Radio
iPhone 12 Pro and iPhone 12 Max: Smartphones with the Best Camera
iPhone 12 Pro and iPhone 12 Max primarily differ from other smartphones in the camera quality that they offer. While most of the features are quite similar to iPhone 12, what makes iPhone 12 Pro and iPhone 12 Max unique are the camera features. Let's have a glimpse of it. 
iPhone 12 Pro: Its camera comes equipped with an f/1.6 aperture, 7-element wide lens, a new Optical Image Stabilization (OIS) capable of making 5000 adjustments per second. 
iPhone 12 Max: The camera on iPhone 12 Max boasts a better camera with sensor-shift OIS for improved stabilization, DSLR technology, bigger pixels, and a 5x Optical Zoom range.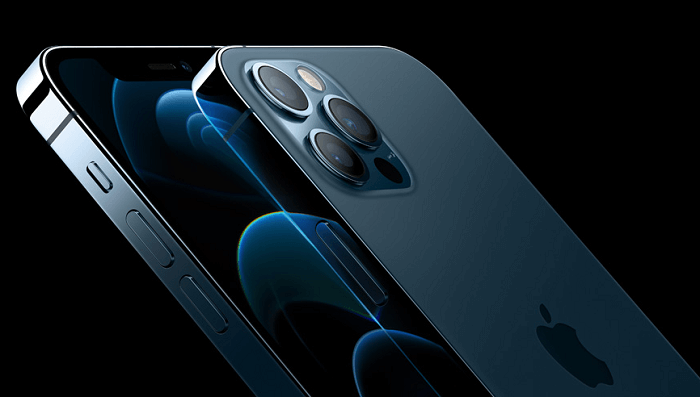 Apart from this, both of these phones come with LiDAR scanning capabilities and are available in four exciting colors. You can get iPhone 12 Pro's basic 128 GB variant for $999,  256 GB variant for $1099, and 512 GB variant for $1299. Whereas, the iPhone 12 Max's 128GB variant is available for $1099, 256 GB variant for $1199, and 512 GB variant for $1399. As said earlier, the prices may vary depending on the carrier that you select. 
Along with the stunning smartphones, Apple also announced HomePod Mini, an intelligent assistant to make staying at home even more enjoyable and easier for you. Here is how this assistant is going to make you feel relaxed even in the pandemic times. 
Stay at home with Apple HomePod Mini
HomePod Mini from Apple packs features that make staying at home more fun. Below is what it has to offer. 
Boasts rich 360-degree audio to fill up the entire room with the music that you love.
Hosts an incredible bass extension and noise cancellation. 
Lets you have a connected sound system for your complete home. 
You can pair two HomePods in the same room to create a stereo pair for an immersive experience. 
Effortlessly connects with all your Apple devices. 
You can make Siri do all your work, such as playing music, communicating with family and friends, and more.
It doubles up as a home hub that lets you control your HomeKit accessories from anywhere in the world. 
HomePod Mini keeps your privacy as its top priority and hears nothing until you say, "Hey, Siri." Moreover, it associates your requests to a random identifier and not your Apple ID for added protection.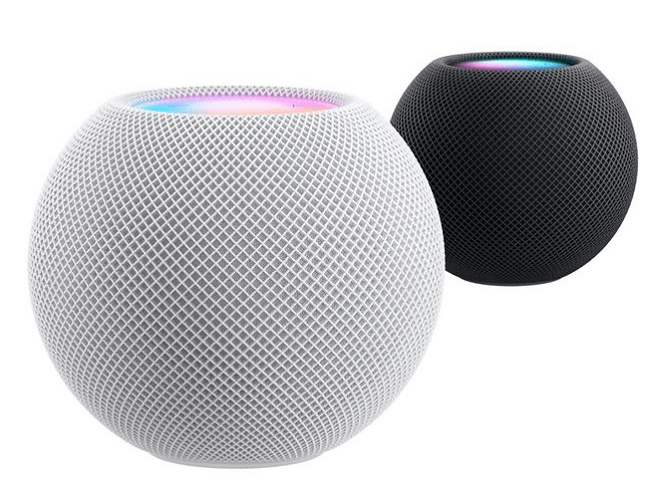 HomePod Mini is available in the classic black and white colors. You can get it for $99.
Another major announcement made at the Apple October 2020 event included MagSafe accessories. The MagSafe accessories comprise of new cases, wallets, and charges. You can charge wirelessly with ease as the MagSafe accessories come with an in-built magnet for effortless attachment. They are available for the iPhone 12 smartphone range and AirPods. 
Above was all Apple announced at its October event. If you wish, then you can visit this link to watch the Apple October 2020 event. And for more tech information and updates, stay tuned to Innovana Blog. 
Subscribe to Our Newsletter
Keep yourself updated with the latest technology and trends with Innovana Thinklabs Limited.