Apple has recently announced that all the users in the US will soon get revamped maps with snappier and accurate navigation, better road and pedestrian data coverage, and precise addresses. Presently, Apple is releasing the improved maps for the US, but in the future, it plans to roll out the new maps across Europe.
Apple says that with this move, it aims to make people's life easier with maps. Here's what Apple wants in words of Eddy Cue, Apple's senior vice president of Internet Software and Services "It is an effort we are deeply invested in and required that we rebuild the map from the ground up to reimagine how Maps enhances people's lives — from navigating to work or school or planning an important vacation — all with privacy at its core. The completion of the new map in the United States and delivering new features like Look Around and Collections are important steps in bringing that vision to life. We look forward to bringing this new map to the rest of the world starting with Europe later this year."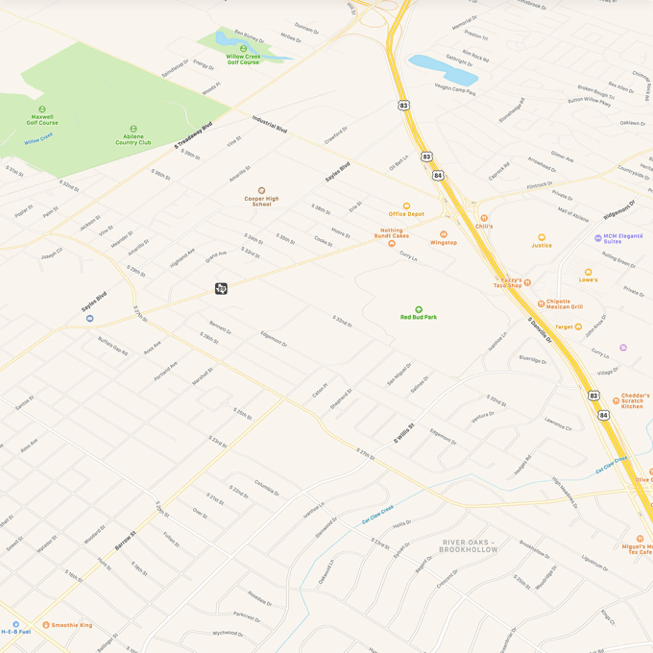 With the features such as Look Around, Collections, Favorites, and Fuzzing to keep your privacy intact, Apple is surely going to revolutionize the world of navigation maps.
This move of the tech giant to give the Apple maps a makeover is bound to give rivals such as Google a tough competition. Thus, we, after a deep analysis, compiled some features that may drive people away from Google Maps.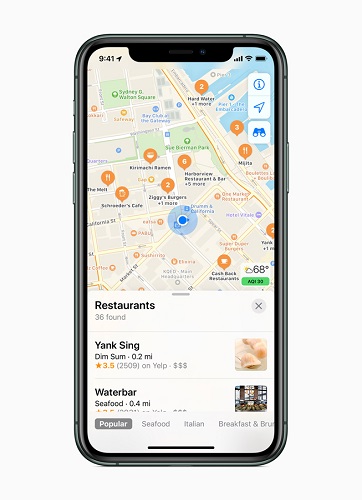 Also Know: Best Mac Cleaner Apps
Apple maps VS Google maps- who wins the battle?
Google holds a big chunk of the market share when it comes to maps. Most of the users preferred Google over Apple for their navigation needs. But, with this makeover, Apple is all set to give Google a stiff competition. Here're the striking features of the new Apple maps that may help it pull away users from Google.
Look around:
Apple maps come up with an amazing Look Around feature that lets you have a 3600 view of five New York City boroughs.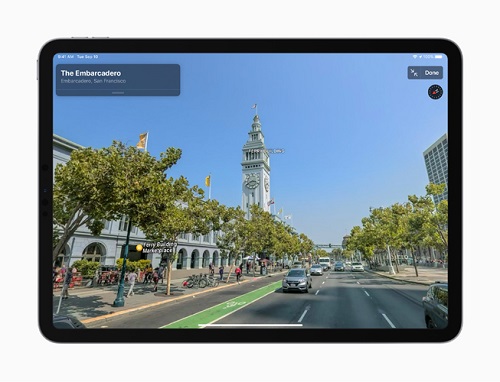 Natural sounding guidance:
Do you dislike those artificial sounding instructions? If yes, then here's the good news. Apple has introduced natural language guidance.
Collections
The collections feature of newly designed Apple maps lets you add and share your list of favorite places. However, you need OS 13 and above for this functionality.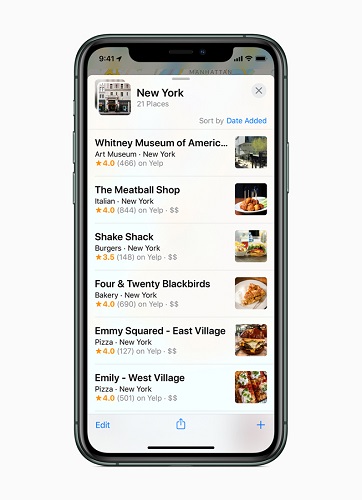 Real-time transit
With this feature for IOS 13 you can view details such as transit schedules, departure times, arrival times, and bus or trains' location in real-time. This will help you plan your journey with ease.
Share ETA
This feature of the revamped Apple maps allows you to share your estimated arrival time with friends and family. It also updates them if any significant delay occurs.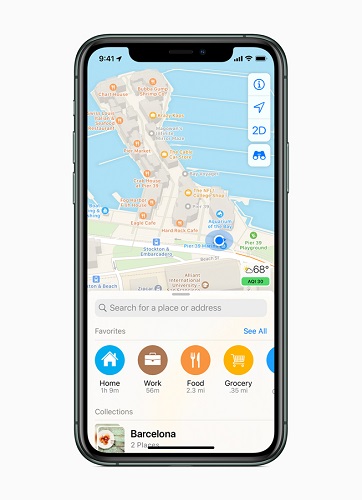 Indoor maps for airports and malls
Heading for a shopping excursion or trip? If yes, then here's a fantastic feature from Apple that lets you view what level you're on, restroom's location, and open shops and restaurants.
Also Know: How to Delete Apps on iPhone / iPad ?
Flight Status
With this feature to scan information contained in your Mail, calendar, or wallet, the intelligent assistant Siri informs you about the flight terminals, gate locations, and timings. Apart from this, it also updates you with flight changes or cancellations.
Flyover
Do you want to have a 3D view of your city? If yes, then Apple maps can make your wish come true with the Flyover feature. This enticing 3D functionality lets you see, zoom, pan, and tilt the city's landmarks.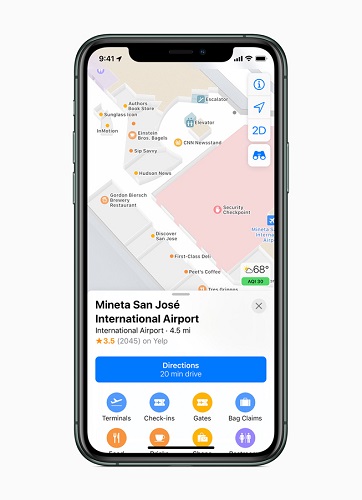 Apart from the features listed above, a lot more has changed in the Apple maps and made it a tough competitor of Google maps. Below is a snapshot of how Apple maps have evolved and what has changed in them over the years.
The journey of Apple Maps & what difference does this update make?
Earlier, Apple devices came with preloaded Google Maps. But, with iOS 6 Apple introduced its homegrown maps. In the years of its launch, it was not that impressive and many users complained about navigation and various other problems.
Apple took notice of the user grievances, fired the software's head, and worked to bring Apple maps at par with Google.
Since then, it is continuously releasing new map updates with improved features and fewer bugs. In 2018 it rolled out an updated version of Apple maps with detailed information and precise navigation. The new Apple maps first entered Northern California and then spread to the East Coast and other parts of the world.
Now, with this recent update and new features, Apple has taken the map game a notch-up and makes sure to give a fierce fight to its counterpart Google.
As far as who wins among Apple and Google is concerned, we leave it for you to decide. Do let us know in the comment box below what you feel about Google and Apple maps. In our view, the recent update has made a lot of difference in how people look at the Apple maps. The improved features such as Share ETA, Look Around, Real-time transit, etc. will be of great help to the busy people in the US. It seems like a one-stop solution for all their travel plans and other navigation needs.
Lastly, we would be pleased if you join us in our newsletter. Subscribe to our updates and get all the information about further developments in the Apple maps and other tech happenings delivered straight to your mailbox. Do not worry, we are not spammers and won't bombard your mailbox with spam mails.
Subscribe to Our Newsletter
Keep yourself updated with the latest technology and trends with Innovana Thinklabs Limited.