Apple introduces significant improvements in its programs so that everyone can code swiftly.
Apple is no longer just a computer and smartphone manufacturing company. It has now become a coding university for both educators and students. After all, there is no better way to learn to code other than from the tech giant itself. In an attempt to make the learning experience even better for teachers and pupils, Apple has made significant improvements in its Develop in Swift and Everyone Can Code programs. Moreover, it has also announced a new professional program for developers under its Develop in Swift campaign. This course will be available to tutors free of cost.
Apple's newly introduced coding course for educators aims at helping the teachers build a robust coding foundation for app development. And, as the circumstances have made it inevitable for various institutions to operate remotely, Apple has also added a few helpful resources to its coding programs so that the students have access to all the needed tools for learning and growing from wherever they are.
In the words of Susan Prescott, vice president of Markets, Apps, and Services at Apple, "Apple has worked alongside educators for 40 years, and we're especially proud to see how Develop in Swift and Everyone Can Code have been instrumental in helping teachers and students make an impact in their communities. We've seen community college students build food security apps for their campus and watched middle school educators host virtual coding clubs over summer break. As part of our commitment to help expand access to computer science education, we are thrilled to be adding a new professional learning course to help more educators, regardless of their experience, have the opportunity to learn coding and teach the next generation of developers and designers."
Talking about the improvements introduced in Everyone Can Code and Develop in Swift programs, below is what you will find new in them.
With the new set of Books and Guides, Everyone can Now effortlessly code
Everyone Can Code, a coding course introduced by Apple in 2016, to help students become top-notch coding professionals right from the very beginning of their education. To even brighten the students' future and enhance their employment prospects, Apple has announced the following additions and developments.
Everyone Can Code Adventures
This book is designed especially for the students who have already solved the Everyone Can Code Puzzles. Thus, if you are also one of them, then you can also use it to take your coding game a level up. You can get it for free from Apple Books.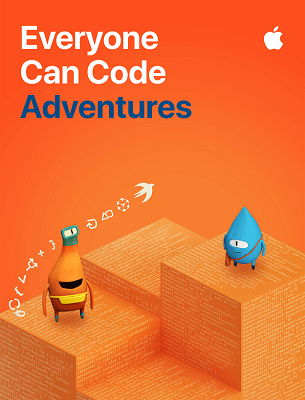 A Quick Start to Code
Are you a coding newbie or someone who wants to learn how to code from the comfort of home? If yes, then this newly released Apple guide is what you need. It hosts ten exciting coding challenges for people aged above 10. Moreover, through Apple Education Learning Series's Learning from Home Website, you get access to a plethora of videos, conferences, and coaching sessions to make learning easier in these tough times.
Apple introduces four new books under Develop in Swift curriculum
Another great move from Apple to help students learn to code swiftly is the introduction of four new books, namely, Develop in Swift Explorations, Develop in Swift AP CS Principles, and Develop in Swift Fundamentals. These books are based on the educator inputs received by Apple and are available free of cost in Apple Books. Moreover, another coding manual titled Develop in Swift Data Collections is also around the corner.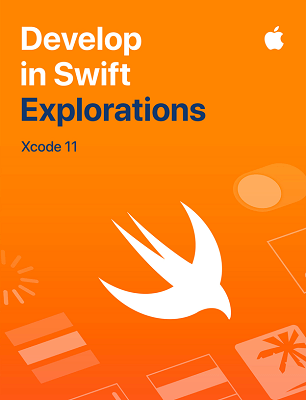 Apart from this, Apple is also rolling out an online learning course for educators. The course intends to develop the necessary skills in the teachers to make them competent enough to teach the Develop in Swift curriculum. If interested, you can enroll through the Canvas Learning Management System.
Hence, Apple is all set to help you learn to code in Apple's powerful, open-source programming language Swift and Xcode on Mac. Excited to code and become skilled to join the Apple workforce? If yes, then stay tuned to know more about these initiatives from Apple and other useful tech resources.
Subscribe to Our Newsletter
Keep yourself updated with the latest technology and trends with Innovana Thinklabs Limited.