If you cannot avoid the shortcomings of Advanced SystemCare, then it's better to seek some best Advanced SystemCare alternatives. Read on to know more about various similar software like IOBit Advanced SystemCare.
Nobody likes a sluggish PC. Everyone wants their computer to perform fast. And hence, to maintain the performance of their system, people use optimizer, junk cleaner, or performance booster software. One such software is IOBit's Advanced SystemCare. It is one of the best performance optimizer software for Windows 10, 8, & 7 in 2020. However, some of you may not agree with this. Just like any other thing in this world, this utility also possesses a few shortcomings. And if you are the one who can not get over the cons of this junk cleaning program, then you should try some other best Advanced SystemCare alternatives available in 2020.
Do not worry, as you do not have to look anywhere else. Here we have brought a list of some similar software like Advanced SystemCare along with their description. However, before moving to that list, let's check the cons of IOBit Advanced SystemCare that evoke its user to look for an alternative.
Cons Of IOBit Advanced Systemcare
Below are the cons that most of the people cite as the reason for them to seek some best Advanced SystemCare alternatives.
The program claims to provide overall care to your PC, and hence, it also boasts several security features. But most of them are quite inefficient.
It also offers a free version, which is quite appreciated, but the free version features lots of ads. This thing may annoy some of its users.
The rescue center of the program, or you can say the support functionality is quite complicated for a novice.
You may find some problems while scanning the external files with IOBit Advanced SystemCare, as it is not efficient to do this.
Advanced SystemCare does not come with all the features that it claims to offer. You may require to download some of the tools additionally.
To be honest, the program offers pretty limited features as compared to other counterparts.
It may also annoy you by installing various unwanted tools, that too, without your approval.
If you cannot ignore any of the above cons, then let's check some similar programs like Advanced SystemCare that doesn't possess these cons.
Best Advanced Systemcare Alternatives In 2020
Below are some of the best Advanced SystemCare alternatives, that can replace the program quite efficiently on your Windows PC.
1. Norton Utilities
Norton Utilities is one of the most famous alternatives to Advanced SystemCare. All of us know that Norton is one of the biggest things in the security software industry. Not just the anti-malware, but the company develops software to tuneup the overall performance of the PCs. Norton Utilities is one of those programs. It offers various features and tools to remove system junk and free up some additional hard disk space. Along with this primary functionality, this one of the best Advanced SystemCare alternatives also offers various other handy features. Here we enlist them below.
Features of Norton Utilities
This junk remover program also helps you to get rid of the unneeded software on your PC by uninstalling them. It comes with an uninstaller feature.
It also provides some additional free space on your hard disk by removing the duplicate files and media from your PC.
One of the specialty of Norton Utilities is that it offers real-time monitoring and boost to your system's performance. And to provide this, it keeps working in the background.
You can also defragment the hard disk of your computer as this advanced system repair alternative for IOBit Advanced SystemCare offer a disk defragmenter.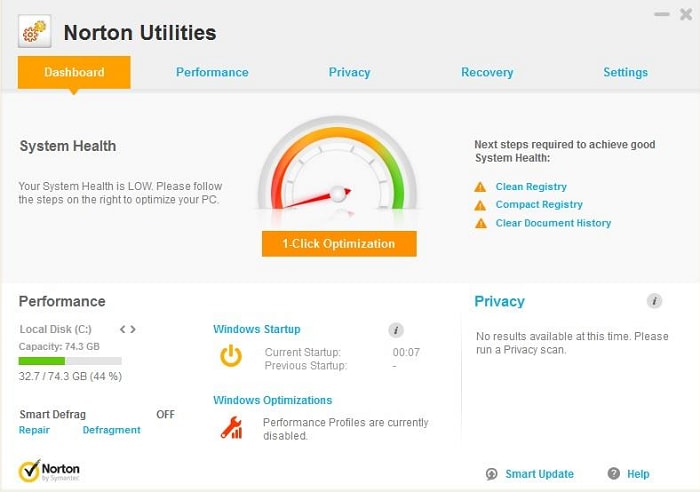 2. Piriform CCleaner
Piriform CCleaner is one of the best multi-platform software to optimize the device and free up the storage. It offers quite vast functionality to optimize the system and takes complete care of the PC. Hence, one can undoubtedly consider it as one of the best alternative to Advanced SystemCare. It takes care of the junk, invalid registries, and various other things that may hamper the performance of your system. Here are the highlights of the functionality of Piriform CCleaner.
Features of Piriform CCleaner
The software cleans the Windows registries that are broken, corrupt, or invalid. It comes with a default registry cleaner tool.
You can also manage and reduce the booting time of your Windows operating system using the Startup Manager tool of this similar software like Advanced SystemCare.
It also boasts a tool to detect and clean the duplicate photos from your system storage.
You do not have to install this software on your multiple systems. A portable version of the program is also available, which makes it quite easy to use to software in more than one PC.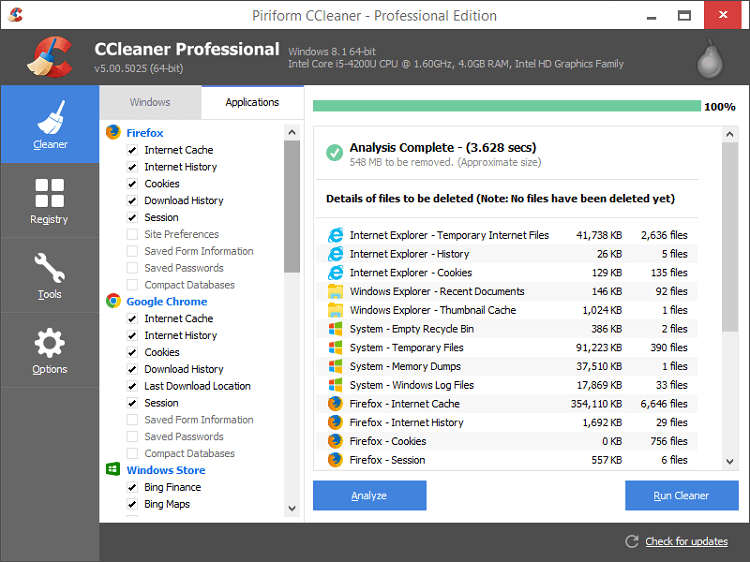 Also Read: 12 Best Disk Defragmenter Software for Windows 10, 8, 7 in 2020
3. Glary Utilities
Here comes another competent alternative for Advanced SystemCare. Glary Utilities is one of the best software to tuneup the performance for the PCs having low system configurations. It can even work on older versions of the Windows operating system like Windows XP and Vista. Along with more compatibility, this one of the best Advanced SystemCare alternatives also offers various other features. Below are the prominent specifications of Glary Utilities that attracts people.
Features of Glary Utilities
The software boasts a free version. Hence, you can give it a try without spending a single penny and then decide whether it is suitable for you or not.
It can even monitor & keep an eye on the online ads and can protect you from spyware.
You also get an inbuilt registry cleaner to clean your registries in this robust PC optimizer tool.
The software also features a driver updating tool. Hence one can also fix the faulty drivers of his/her PC by updating them easily with this multi-feature PC cleaner software.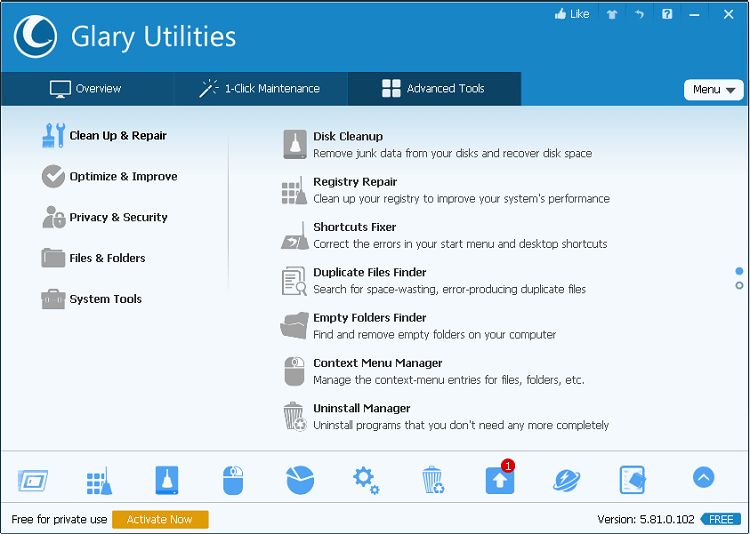 4. AVG Tuneup
AVG Tuneup is another popular name in PC optimization and cleaning. Just like Norton, AVG is also one of the widely-known names in the anti-malware industry. And along with the security software, the developers also offer this complete program to tuneup PC performance. It provides system care and also helps to remove unnecessary files and apps from the hard disk. You can use this tool to regain the lost storage space on your computer. It can even make your PC work faster than before, with some of its system optimizing features. Below we have mentioned the specifications of AVG Tuneup that make it an Advanced SystemCare similar software.
Features of AVG Tuneup:
You can uninstall the storage hogging unnecessary software from your system with the help of the AVG Tuneup uninstaller feature.
Along with uninstalling the programs, you can also tune up the performance of the necessary tools on your PC by updating them with the software updater feature of this Advanced SystemCare alternative.
It even helps to hibernate the applications that can affect the startup process of your Windows operating system.
You can also repair the registries on your Windows PC with the help of this easy to use system optimizer tool.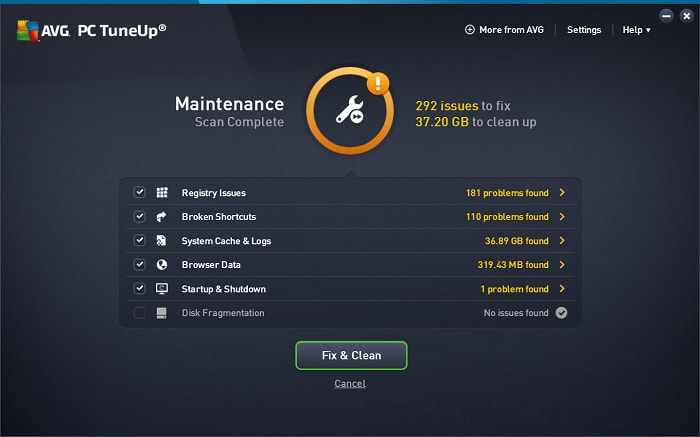 Also Read: 14 Best Free Software Updater Programs for Windows 10, 8, 7 in 2020
5. Ashampoo WinOptimizer
The final name on this list of best Advanced SystemCare alternatives is Ashampoo WinOptimizer. Even the name of this software is enough to attract your attention. It is one of the most proficient tools to clean junk and optimize the performance of a Windows PC. Along with the optimization, it also offers several other helpful features and ensures a comprehensive PC care. From system junk to unnecessary software, it can remove almost anything hogging up your computer's storage and its performance. Here are some other salient features of this handy alternative for Advanced SystemCare.
Features of Ashampoo WinOptimizer:
One of the best benefits of using this tool to scan for system issues is that it provides a comprehensive result and lets you know the system issue in detail.
You can also use the program as the internet optimizer as it also enhances the speed of the PC's internet connectivity.
One can also perform file encryption using this similar software like Advanced SystemCare.
It also helps creating and restoring the backups of your Windows registries along with repairing them.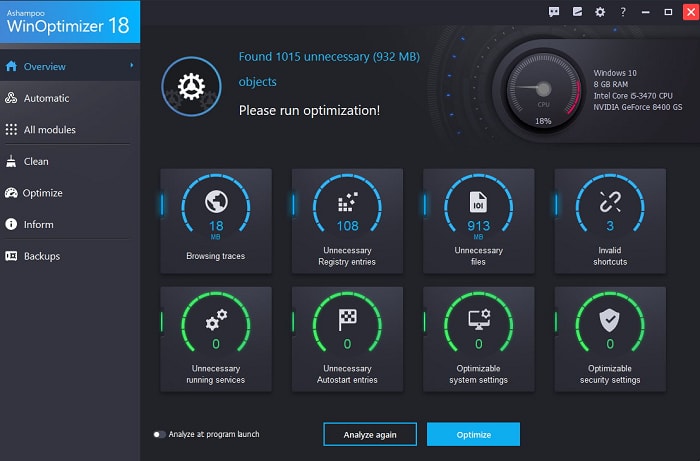 Our Thoughts on the Best Advanced SystemCare Alternative
All the above-discussed programs are good enough to replace Advanced SystemCare on your PC. However, if you want to pick one software from these best Advanced SystemCare alternatives then we recommend choosing wisely by evaluating all the specifications. Once you evaluate the features, match them with your expectations. And then select the one fulfilling the most preferences.
If you as us about our thoughts, then it is Norton Utilities with any doubt. The program is good in almost everything. It takes care of almost every aspect of your PC from performance to security. Hence, we consider it as the best alternative for Advanced SystemCare. However, if you have some other opinion, then let us know in the comments.
Subscribe to Our Newsletter
Keep yourself updated with the latest technology and trends with Innovana Thinklabs Limited.