Security is one of the essential things for all the PC users. Hence, we need to be quite careful while selecting the security provider software that most of us do not do. A large number of people still depend on the default security essential for the Windows operating system, i.e., Microsoft Security Essentials for Windows 7 and Windows Defender for Windows 10 & 8. Although they are also good, but they lack various crucial features. You need the best security essentials for Windows 10 to protect your PC from all the modern-day threats.
The default security essentials for Windows 10, 8, and 7 doesn't provide advanced protection features such as internet security, reliable scheduled scanning, real-time scanning, etc. Hence, here we have picked some best alternatives for Windows Defender & Microsoft Security Essentials for Windows 10.
6 Best Security Essentials for Windows 10
Below are the best security essentials for Windows 10 PC. They can also serve as the competent alternative for Windows default security software.
1. Avast Free Antivirus
Are you looking for a security essential that can provide complete protection? You must check Avast Free Antivirus. As the name suggests, it is free. But despite being a free security software, you might get shocked after knowing its features. So, let's have a look at them.
Features:
The interface of Avast Free Antivirus is worth praise. You'll not feel any difficulty using the software.
It comes with features like Web Shield, File Shield, Mail Shield, etc. that can provide a comprehensive security to your PC.
Avast is a big name in the security software industry. Hence it has one of the biggest databases as compared with other security software.
The program also offers vault protection for your passwords and other private information.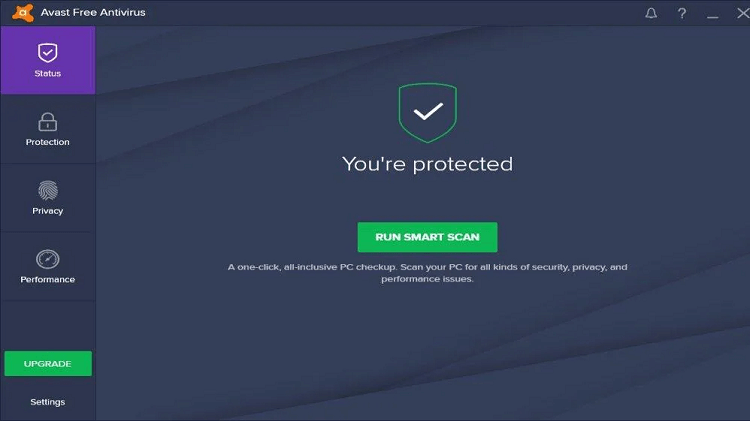 ---
2. Avira Free Security
Avira Free Security is also one of the best security essentials for Windows 10. The program is quite robust despite being a free version. It even performs better than many paid security essentials. Providing exceptional internet security is one of the major specifications of this software. Here are some other highlights of Avira Free Security.
Features:
The interface that this security program offers is quite basic. Hence, if you are familiar with the Microsoft Essential such as Windows Defender and Security Essentials, then you can easily use Avira Free Security. One can easily consider this software among the best alternatives for Microsoft Essentials for Windows 10.
The cloud database keeps the software updated.
It also comes with an Application and software manager for the PC.
For a safe browsing experience, the software provides a free browser extension.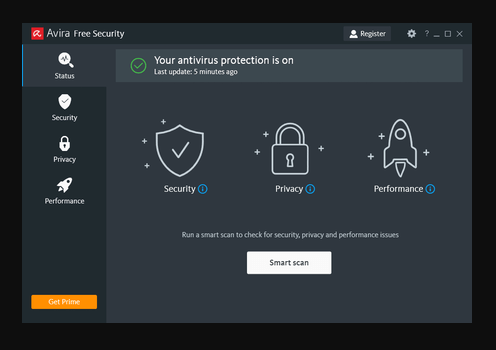 ---
3. Norton Security
Norton is another big name in the antivirus software industry. It is also one of the oldest antivirus software for Windows PCs. Not just Windows PCs, you can use this software on various other platforms as well. Here are some of the specifications that make Norton antivirus so trusted among the PC users.
Features:
It can defend your PC from the attacks of various malicious programs such as viruses, spyware, etc.
The software can even detect the threats in the emails you receive or in your chats.
You can create a secure cloud backup of around 25 GB of your data using Norton Security.
It provides multiple layered protection so that no malware can infect your computer.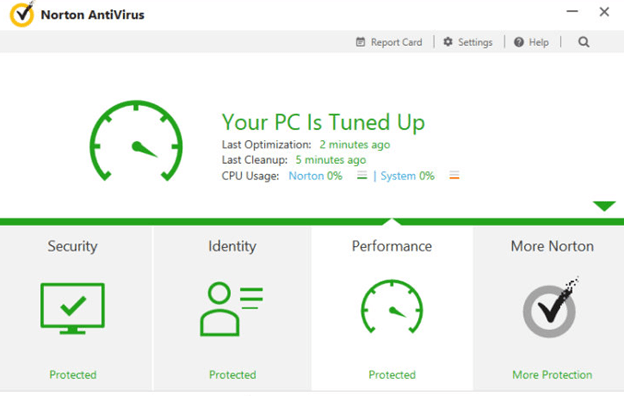 ---
4. Bitdefender Total Security
Bitdefender Total Security is the antivirus that came to the limelight in the recent few years. However, antivirus protection and all other features of the program are worth people's attention. Here are the prominent specifications of Bitdefender Total Security, that made it so popular among the PC users.
Features:
The database of this Windows security essentials alternative is quite big and diverse.
You can do secure web browsing without being traced by using this impeccable computer security software.
Along with the Windows PC, you can protect your other devices as well via Bitdefender Total Security. It is also compatible with Android, iOS, and macOS.
You can even fix your obsolete software and Windows issues using this program.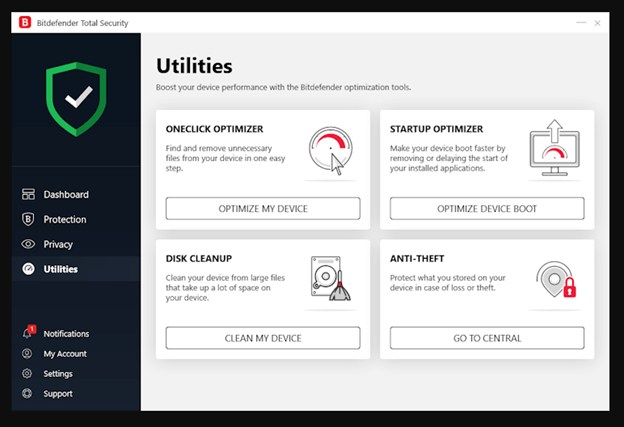 ---
5. Panda Free Antivirus
Here comes another anti-malware that you can easily consider as one of the best security essentials for Windows 10. It offers an almost automatic functionality. Hence you do not have to do much after installing Panda Free Antivirus. Here, let's evaluate the features of this advanced antivirus software.
Features:
The easy-to-use interface is one of the features that make this program unique from other security tools for Windows operating system.
You do not have to perform the virus scan, again and again, to keep your system protected. The software provides automatic real-time protection.
It even helps you to have an internet experience without being traced with its VPN feature.
The software works on a cloud database. Hence, it is quite compact as compared to various other security essentials.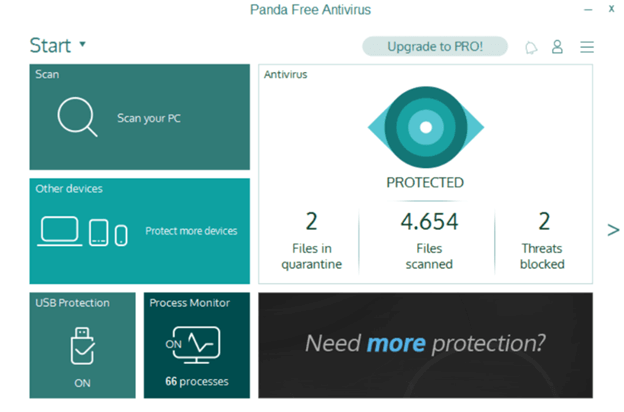 ---
6. AVG Antivirus Free
It is another famous security essential software on this list. Not just famous, the software is one of the top anti-malware programs in the world. It is no wonder why people find AVG Antivirus quite reliable as compared to other such software. Here are some of the noteworthy specifications of this security tool.
Features:
Real-time and automatic antivirus detection is one of the prominent features of this software.
You get a multi-layered malware protection via AVG Antivirus.
It also restricts any suspicious email attachments, downloads, webpages, etc. to provide you a safe internet browsing experience.
The database updates are quite fast as compared to other malware protection software available.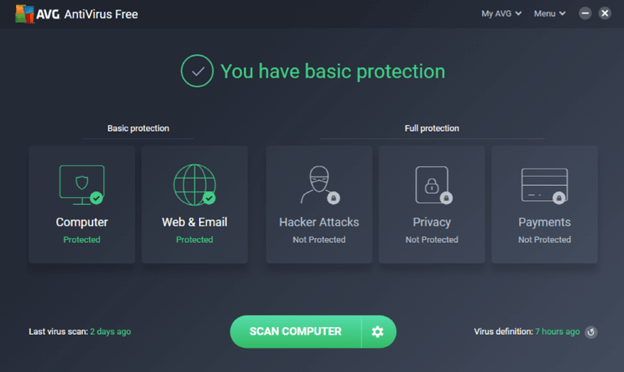 ---
Top 6 Security Essentials on Windows 10
So, now we feel that we have provided enough alternatives for Microsoft Security Essentials and Windows Defender. We hope that now you can easily replace your default antivirus with some of the best security essentials for Windows 10. However, if you are waiting for our opinion regarding the best anti-malware, then we would like to recommend ITL Total Security and Avast Free Antivirus. Both of them can provide you a comprehensive protection from numerous threats.
You can also let us know about your opinion in the comments section. Furthermore, if you liked this write-up, then subscribe to the Innovana blog and check our various other informational posts.
Subscribe to Our Newsletter
Keep yourself updated with the latest technology and trends with Innovana Thinklabs Limited.