With the help of this write-up, we are going to focus on some best Android emulators for PC and Mac available in 2020. If you are not familiar with Android emulators, then let us inform you that these utilities can make your Android smartphone run on your PC or Mac. By Android emulators, you can run any of your Android apps and games on your desktop.
At some point, we all have imagined playing Android games on our PCs and Mac. It is because desktops offers a bigger screen and an easy to use keyboard and mouse. Even though games like PUBG are also available for PCs, not everyone can play them. It requires a high-end PC to play games like these efficiently. However, with the help of some best Android emulators for Mac and Windows PCs, you can play PUBG mobile on your low-end PC as well. Along with PUBG, you can play various other Android games as well as use Android apps on your desktops with the best Android emulator. Let's have a look at some of the top Android emulators that we have hand-picked for you.
5 Best Android Emulators for PC and Mac in 2020
Our list of some best Android emulators for PC and Mac devices contains names of some fastest Android emulators. So have a look at them.
1. BlueStacks
BlueStacks is one of the oldest Android emulators. Since a long ago, BlueStacks is single-handedly conquering other Android emulators. However, in recent years the emulator has received some competition, but it is still known as one of the best Android emulators for Mac and Windows PCs. The Android emulator majorly focuses on gaming and also allows you to download Android apps from Play Store on your PC and Mac. No matter if you have any technical knowledge or not, the emulator is quite simple to use. However, BlusStacks is not the best Android emulator for low-end PCs. It comes with various advanced features, including key-mapping, and AI for gaming due to which you may face some lags on low-end PCs.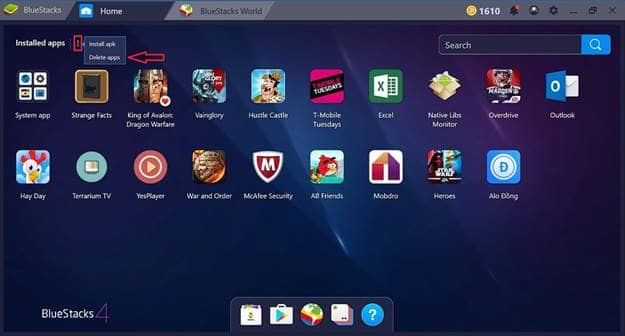 Also Read: 14 Best Audio Recording Software to Record mp3 Music
2. GameLoop
Do you want to play some intense multiplayer battle royale Android games such as Call Of Duty, PUBG, etc. on your Windows and Mac devices? If yes, then GameLoop is one of the best Android emulators for PC and Mac. This Android emulator is an excellent option for gamers. As the name suggests, Tencent has solely designed GameLoop to support Android games on your PC and Mac. Hence, if you are looking for an Android emulator to run other Android apps on your desktop, then you should avoid GameLoop. You can use this powerful and lightweight Android emulator for gaming to play various heavy games, including Free Fire, Call of Duty, PUBG, and all other popular Tencent games.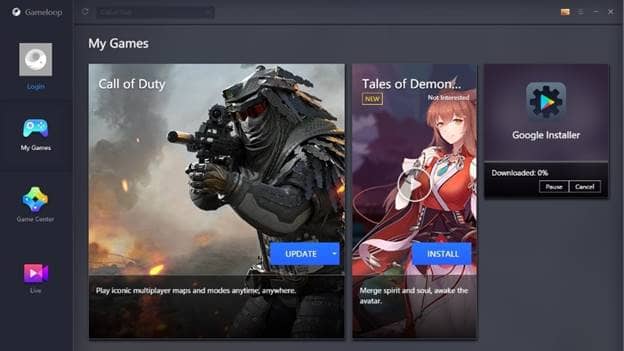 3. Nox Player
Are you looking for a multi-purpose Android emulator for PC and Mac? Don't worry, here we have an exceptional solution for you. Nox Player is the best Android emulators for Mac and Windows PCs for people who want an emulator for more than just gaming purposes. This Android emulator offers quite an easy user interface, along with a bunch of features. It provides you with compatibility to various controllers. For gamers, it offers optimization of Android games on your PCs and Mac devices so that you can have a gaming experience without any interruptions and lag. Another major feature of the Nox Player is that unlike many other alternatives, you don't require much time to root it.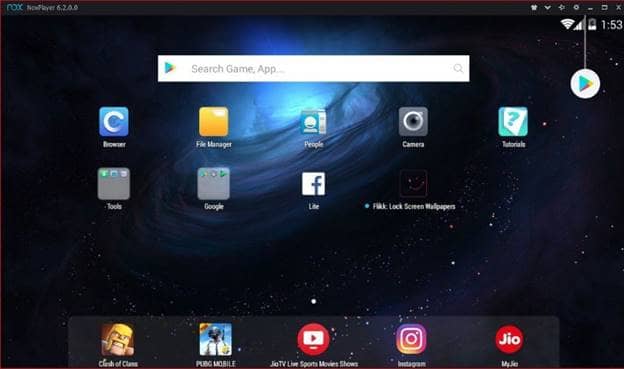 4. MEmu Play
Here comes an Android emulator for the people who want a compatible Android emulator. MEmu Play is highly compatible with both Intel and AMD CPUs. This best Android emulator for Windows 10 offers numerous features. You can work on multiple Android apps on your PC at the same time using MEmu Play. The emulator works on different Android versions such as Android Nougat (7.1.2), Lollipop (5.0), and Kit Kat (4.4). However, the only drawback is that it is not compatible with macOS. Apart from that, this best Android emulators for PC also helps you to optimize Android games while you play them on your PC.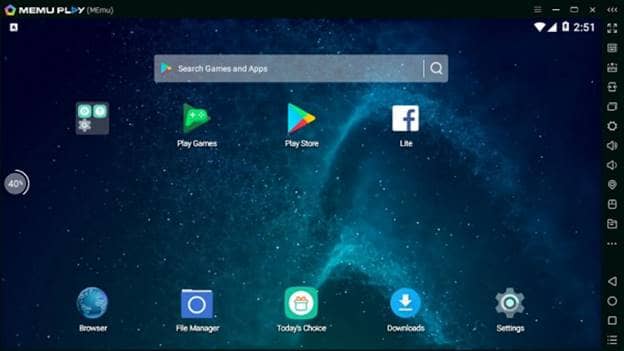 Also Know: Best Free Screencast Software on Mac/ Windows
5. Genymotion
At last, we would like to mention Genymotion on the list of best Android emulators for Mac and Windows PC. We would like to recommend this Android emulator for low-end PC. It works quite well on them. Along with this, if you are an Android Developer, then also Genymotion is a highly recommended Android emulator for you. You can test your Android applications quite efficiently on your PC or Mac device itself. Being a suitable Android emulator for low-end systems, it's pretty obvious that this tool doesn't support some advanced games such as PUBG. Hence, please avoid this Android emulator if you want to play Android games on your PC or Mac.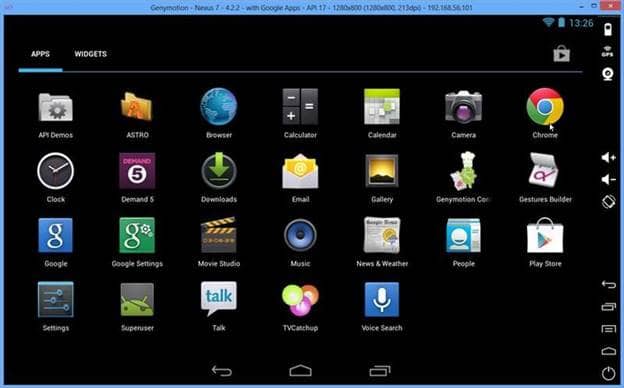 These are some of the best Android emulators for PC and Mac devices. All of these Android Emulators have their specific characteristics. It depends on the purpose you want to use them. Hence, evaluate the above mentioned Android emulators as per your requirements and select the best one for you.
Along with all these things, if you want any more information about other important utilities for Windows and macOS, then subscribe to Innovana blogs.
Subscribe to Our Newsletter
Keep yourself updated with the latest technology and trends with Innovana Thinklabs Limited.