No matter why you got locked out of your phone, with the best lock screen removal apps shared in this post, unlocking the phone is a cakewalk.
It's sometimes tough for many of us to remember a few things. One thing that we often forget is the phone's password. Even if we do remember it, we end up entering it wrong multiple times. In such a scenario, the only solution that remains with us for retrieving the data is to remove the lock screen. No, you don't need to run to the technician for doing this. You can do it effortlessly with the best Android lock screen removal apps. With these applications, you can unlock the phone with ease even if it gets physically damaged.
The marketplace has an ocean of Android lock screen removal applications. But, not all of them are trustworthy. Some of them are even scams to steal your data. Therefore, to ensure that our readers don't fall prey to such dishonest apps, we are here with the truly best lock screen removal apps that you can try.
What are the Best Android Lock screen Removal Apps to use in 2020
Here are the best lock screen removal apps for Android that you can try for removing the lock screen and retrieving the data.
1. Dr. Fone
With this best Android lock screen removal app, you can fix almost all the issues on your device. It is one of the most preferred apps by users to remove the lock screen on their phones. Just factory reset your phone, plug it into the PC, install the application, click on the unlock option, and forget about all your worries.
No matter whether you have a PIN, password, pattern, or fingerprint on the phone, this lock screen removal app lets you remove them all. Further, with this application at your disposal, you can also retrieve the data effortlessly.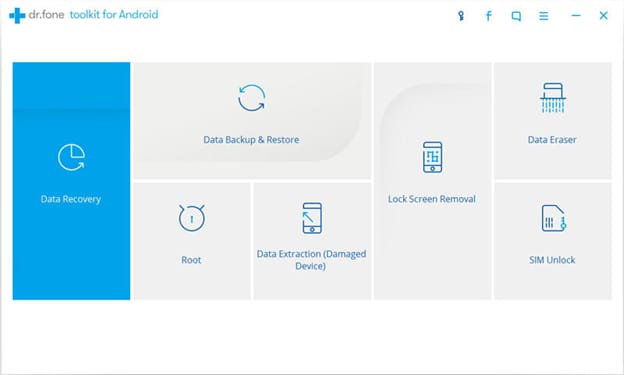 Also Read: Best Video Recovery Apps for Android
2. WipeLock
Here comes another app to wipe away the phone's lock screen. Using this best Android lock screen app is easy as pie. To use this application, you only need to perform a master reset of your phone.. After downloading the app, follow some quick steps that come up on the screen to remove the lock from the phone's settings.
Apart from ease of use and an intuitive interface, this lock screen removal app for Android also keeps your data safe and secure. Moreover, it is among the most trusted apps by Android users all over the world. The cherry on top of the cake is you can easily use this app even if you are not tech-savvy.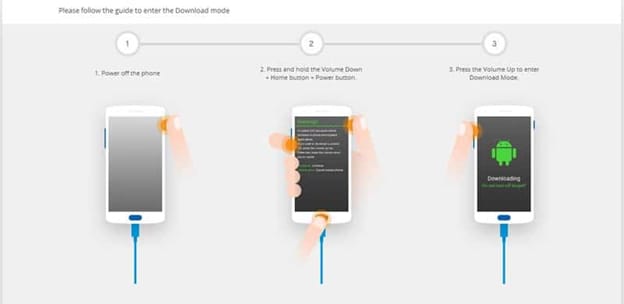 3. iMyFone Lock Wiper
No one can deny the fact that unlocking Samsung devices after you forget the password makes you have a devil of a job. If you also think the same, then this best Android lock screen removal app is what you need. With this application which is specifically designed for Samsung users, you can effortlessly remove all kinds of screen locks such as PIN, password, fingerprint, or pattern.
This app is designed especially for Samsung but it also supports several other OEMs such as Motorola, Oppo, LG, Huawei, Xiaomi, and more. Further, it supports all the Android versions ranging from Gingerbread to Pie. In addition to Android, this app also hosts another version to remove the camera from the lock screen on iOS 12.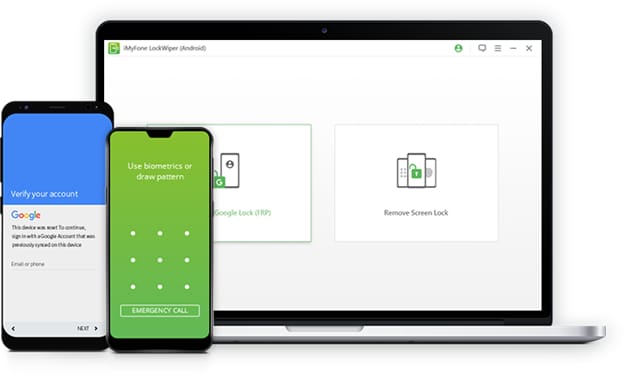 4. 4uKey
Connect your phone to the computer and leave the rest to 4uKey. This best lock screen removal app for Android makes lock screen removing such a simple thing to do. It can be your savior even in those situations when you need to unlock a damaged device.
With this application, you can easily bypass all kinds of locks such as passwords, PINs, or fingerprints. Moreover, it also helps you clear the Google authentication stage and know whether the system will support this app or not. The best part is that even after the phone is unlocked, there is not even a bit of data loss.
5. CM Locker
This entrant on our list is also one of the best lock screen removal apps that you can use. It boasts a simple slide to unlock functionality. In addition to phone unlocking, it delights the users with several extra features such as brightness, sound, and Bluetooth control.
The application supports PIN and pattern locks. Further, it also captures a selfie when someone tries to intrude on your phone. Apart from this, it also doubles up as an app locker for Android. However, it does not support fingerprint locks and this may disappoint some users.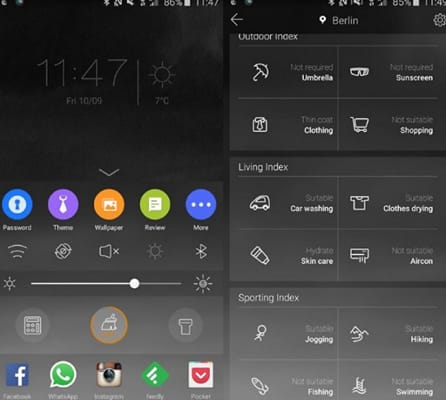 Summing up
Above were the best Android lock screen removal applications. You can pick any of them to remove the lock screen effortlessly. These applications are on par with each other. However, our absolute favorites include Dr. Fone and WipeLock for the ease of use and features that they provide. Lastly, before hitting that arrow to go back, it would be great if you join us in our newsletter as we'll be soon coming with another interesting post.
Subscribe to Our Newsletter
Keep yourself updated with the latest technology and trends with Innovana Thinklabs Limited.