Have you ever thought of saving your privacy in front of your friends or while sitting beside your family? Peeking on another's phone is a habit of human nature. So, sometimes this habit becomes a headache for people who are using their phones. To resolve this problem we've brought you the best apps for hiding apps. Whether hiding games on your phone to rescue your phone from your relative's child or hiding WhatsApp from your naughty friends. Hiding apps can always be helpful if used for a valid reason.
12 Top Best Apps for Hiding Apps for Android
If you want to save your phone and your privacy by knowing about the best apps for hiding apps then keep reading. This penned note is just for you!
1. App Hider
Have you been suffering from the privacy problem and searching for the app that can hide your privacy? Then, you are on the right path App Hider is the one who is specially designed for keeping your privacy always hidden and safe from peeking eyes. Not only hides your apps, images, music, personal messages but also App Hider is an incredible app to create clones. So, you can easily access more than one account from one device. The best thing about this app is – it turns itself in a calculator app so no one can ever find that you are using any of the best app hider.
Features-
Covers itself in a calculator form.
Lets you make the clone of apps to access multiple accounts.
Vault protection to keep your privacy secure.
Lets you to play and view the pictures, videos directly from the app.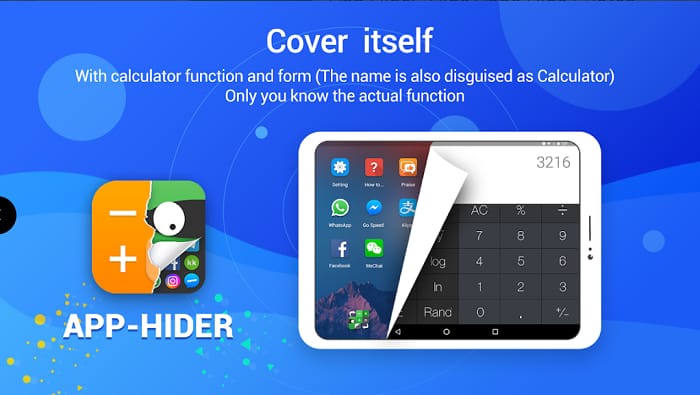 ---
2. Hide Apps
Now it has been so easy to keep your apps hidden from peeping eyes. The arrival of the Hide Apps makes this task so easier and quicker. Doesn't matter if your friends and family borrow your phone, use Hide Apps and keep some apps hidden which you want. Completely free and best secret folder app for android users. This app works like a launcher so if you are new to this, then first set this app as the default launcher. Let's know the features that make it an ideal hiding app for android devices.
Features-
Lock apps with pattern lock.
Lets you hide or lock the gallery.
Keeps your personal data secure from spying eyes.
Free to use.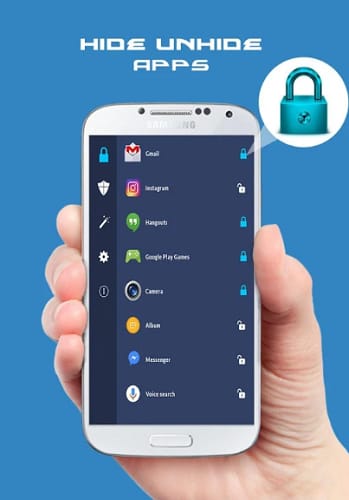 ---
3. Privacy Master
Are you looking for your personal protection suite to hide your confidential apps, pictures, videos, and messages? Then, you have to give a try to Privacy Master. The professional protection suite never lets your privacy down in any case. This app also helps you to clear your searching or browsing history so your privacy never going to leak. You can easily hide your apps, messages, personal data, pictures, and videos. Here are some features that make Privacy Master a top-notch professional hiding app.
Features-
Private browsing.
Auto-cleans history.
Lets you to lock any app.
Hides notification of messages.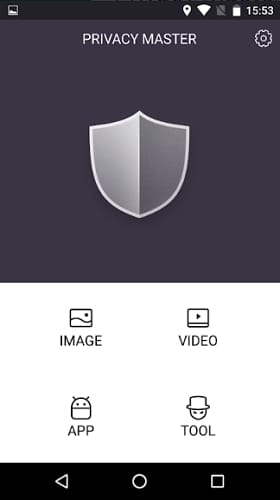 ---
4. Notepad Vault – App Hider
Hide any type of apps with the notepad vault. Notepad Vault is not only a good performer app to hide apps but also an ideal choice to hide messages, pictures, videos, and music. Its hidden pictures function don't let anyone see your pictures and videos. In the phone's settings the app name displayed as a calculator+, not an app hider. And in the recent apps window the app name displayed as Notepad Vault so no one can detect that you are accessing any hiding app. Alongside this much, this app has numerous features that make it an ideal choice for the same.
Features-
Protects your phone with a password.
Hides all types of apps, pictures, videos.
Doesn't show the hide apps in the recent apps window.
Shows notification in three modes – all/only number/none.
Lets you to access two accounts from a single device.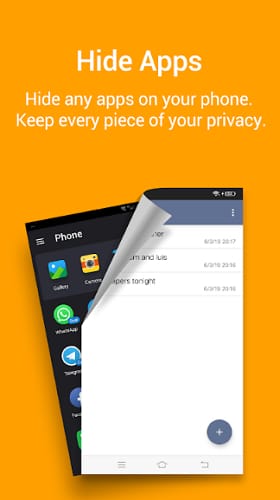 ---
5. App Locker
Frustrated! because anyone can easily access your phone and see your personal things. And to get rid of this problem you are seeking for assistance who could help you to keep your privacy protected. Then, here you go, App Locker uniquely designed to blocks unauthorized access from your phone and keep you protected from peering eyes. App Locker protects your privacy until eternity. You can easily lock any third-party application with App Locker. It the best app to hide pictures and videos on android device.
Features-
Locks your calls as per your choice.
Keeps you safe by setting a lock pattern, PIN, Fingerprint.
Fast access and easy-to-use.
Saves battery life by turning on the power mode.
Highly-compatible with multiple languages.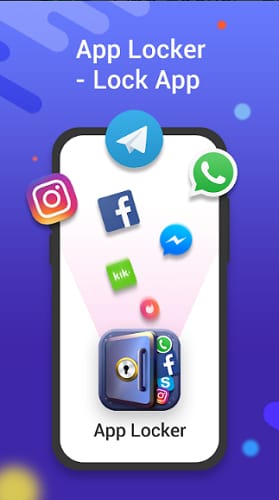 ---
6. Audio Manager – Hide Photos & Videos
Use this completely free and ideal hiding app to protect your privacy from the spying eyes. Create a secret password or PIN to your hidden gallery and access easily to all your secret gallery just by entering the PIN. Fortunately, this app displayed as the Audio Manager in the App drawer so no one can detect that it exists. With this app, you can be able to share your phone easily without any worry to others.
Features-
Cloud Backup.
Private browsing.
Secret chatting.
App gets automatically disappeared from the recent app window.
Share videos and pictures easily from the app directly to other social media apps.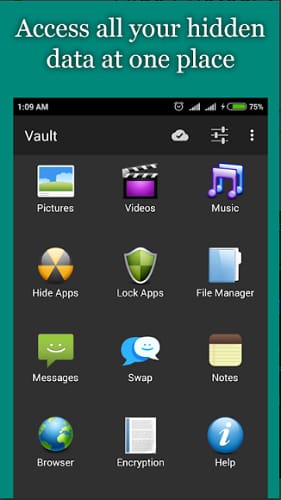 ---
7. Vault-Hide Pics & Video
On this rundown of best apps for hiding apps Vault is the most prominent and remarkable app that is specially designed to keep privacy protected. Vault is the leading hiding app on the play store as well. Presently, more than 100 million individuals across the world have shown their faith towards Vault. Vault provides us with amazing features including private bookmarks, private browsing, cloud backup, app lock, and many more.
Features-
Shows you every call reminder in case if you missed.
Cloud backup.
Password recovery lets you retrieve the password.
Cross-device synchronization for data transferring.
Lets you to create multiple vaults.
Protects wallet details.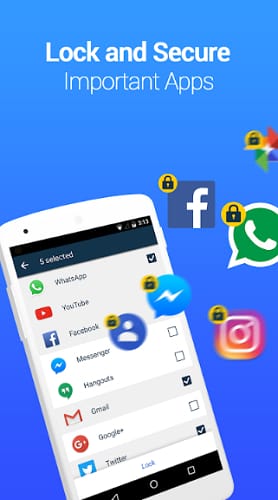 ---
8. Secret AppLock
Lock your phone with Secret AppLock and easily share your phone with your family and friends. Peeking eyes are always a headache that interrupts our privacy. Therefore, here you've found an incredible application that keeps your phone protected from peering eyes. This app creates a protective layer on your phone so that no one can peek at your phone. By creating a passcode that could be anything like PIN, Fingerprint, password, and pattern you can lock any kind of apps, messages, calls, pictures, and videos.
Features-
Easy and quick access.
Real-time scanning for new Google Play apps.
Data sync are encrypted.
Boosts your phone's speed.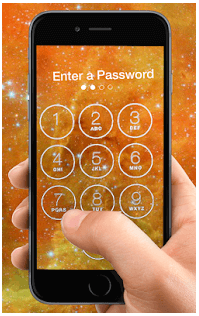 ---
9. App Lock – Privacy Guard
Hire a privacy guard to protect your privacy. Easy to give suggestions but much harder to implement. Well, we've made this task much easier by suggesting the best app to hide photos. App Lock – Privacy Guard can be your hope to save your phone and privacy from the peeking eyes. With Privacy Guard, you can save almost all kinds of apps of your choice, pictures, videos, private chats, and calls. Ultimate solution that is only programmed to protect your privacy!
Features-
Smart app lock generator.
Lock your messages privately.
One-click lock functionality.
Empowers security.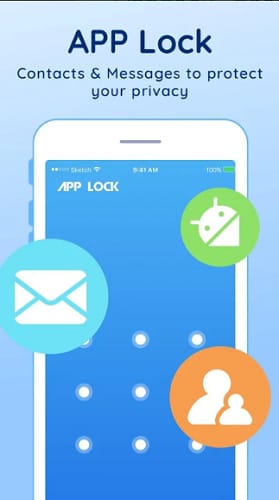 ---
10. Calculator Lock
Another best application to hide apps, pictures, videos on an android device is – Calculator Lock. The name calculator shows on the home screen so that no one can find that any hiding app exists on your phone. You need to create a password to unlock or view the hidden pictures, videos, and apps. Even, this app can also lock your private calls, text messages, or any other chatting platform. For hiding, you need to select + sign from the bottom of the app and choose whatever you want to hide.
Features-
Creates secret folder apps.
Stores unlimited pictures, videos, and apps.
Lets you to compose notes.
Displays as a normal calculator on the home screen.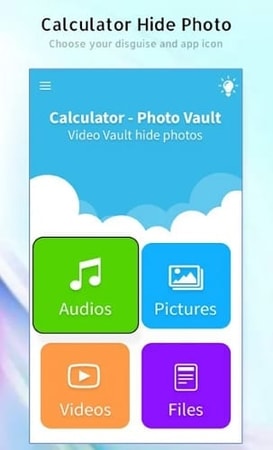 ---
11. Safe Folder Vault App
Hide any app of your choice with the best app hider of this rundown – Safe Folder Vault. By installing the Safe Folder Vault app, you can be able to prevent your phone from any unauthorized access. As it automatically blocks unauthorized access and notifies you that who is trying to unlocking your phone. With the help of this app, you can be able to create multiple secret folders so no one can peek to your gallery.
Features-
Hides Whatsapp status and messages.
Lets you to create secret notes.
Provides intruder selfie.
Audio support.
Protects your wallet and financial details.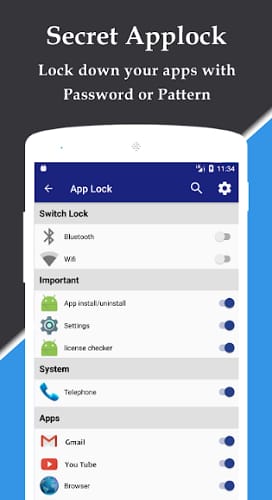 ---
12. Fingerprint App Lock
Last but not the least, Fingerprint App Lock protects your privacy by providing high-level security. It comes with Fingerprint support but Fingerprint support only compatible with Android 6.0+. This app is highly able to hide and lock any app, gallery, messages, chats, or audios with ease. Directly blocks unauthorized access and shows intruder selfies so that you'll be able to recognize who is trying to peek on your phone.
Features-
Lock apps with PINs, passwords, patterns.
Blocks unauthorized access.
Shows intruder selfie.
Hides app icon.
Quick access.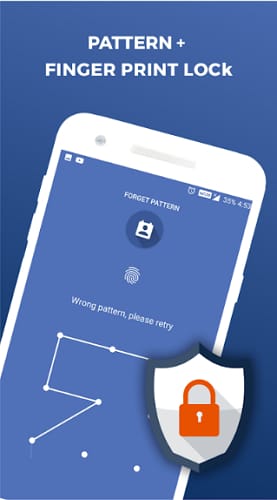 ---
Keep Your Phone Protected via Best Apps for Hiding Apps
So, we've come to the conclusion that hiding apps are really helpful and smart tricks to keep your privacy private. When it comes to hiding apps these apps are the big players of this market. The above-mentioned apps are really reliable and can be used regularly if your phone goes in many hands. You may not be able to trust people but you can trust these apps. Some of these apps also provide bonus features like private browsing, music, or image, vaults to protect your personal digital belongings. Do subscribe Innovana Blogs for more such tech shouts!
Subscribe to Our Newsletter
Keep yourself updated with the latest technology and trends with Innovana Thinklabs Limited.