The post helps you to select some best AVG Tuneup alternatives. Read on if you cannot avoid the cons of AVG Tuneup and looking for some other third-party PC cleaning and optimizing solution.
We all want a fast performing computer. However, despite being a high-end PC, your PC may work slow. There are lots of factors that can hinder the performance of your PC, but one of the most common are the junk files. And to get rid of them, we install and use some best junk cleaning and system optimizing software like AVG Tuneup. It is one of the most perfect and widely used PC optimizer. Along with removing junks, it also offers a lot of features, such as battery life enhancement, cleaning registries, updating software, optimizing the startup process, etc.
However, there are still some things that may disappoint the users of AVG Tuneup and may provoke them to switch to an alternative. Hence, we have brought a list of some best AVG Tuneup alternatives. But, before proceeding to it, let's know the shortcomings of AVG Tuneup that makes its users to look for other good PC cleaners.
Below we have highlighted some of the highly unavoidable cons of AVG Tuneup.
Many AVG Tuneup users have reported that the cleaner program has sometimes installed various unnecessary tools on their PC.
Along with the actual risk notifications, it also provides fake alarms quite often.
If you want multiple licenses, then you may find AVG Tuneup quite expensive as compared to other junk cleaners.
Experts do not suggest this PC optimizing application for commercial or business objectives.
Along with the false notifications & alarms, it also provides fake scanning results.
You may find quite limited performance improvement features.
The free version of the software also offers quite limited functionality. One can only scan for junks and other PC performance issues using it, as the version doesn't allow you to fix those problems. You have to subscribe to the paid version.
Another major con of AVG Tuneup is its complex functionality. New users requires some time to understand it.
All these cons make the users look for the AVG Tuneup alternatives. If you are also looking for some similar software like AVG Tuneup, then do not worry. Here we have brought some handpicked best AVG Tuneup alternatives. So, let's proceed with their list.
Best AVG Tuneup Alternatives for Windows PCs
Below we have enlisted some of the best AVG Tuneup alternatives currently available for Windows 10, 8, and 7 PCs.
1. Piriform CCleaner
System Requirements: Windows 7, 8, 10
Price: $39.95
Free version: Available
Here comes one of the most widely known junk cleaner for Windows on this list. It offers one of the most thorough junk and other trash elimination on your Windows PC. Not just for this, the software is popular for its multi-dimensional functionality. Because of the below features, we consider it as one of the competent AVG Tuneup alternatives.
Features of Piriform CCleaner
Along with the system junk, Piriform CCleaner also helps you to get rid of the browser history and internet cookies.
It also repairs the broken & invalid registries and settings.
Piriform CCleaner takes care of your PC's booting process with its Startup Manager feature.
It also boasts a driver & software updater feature.
You can also rely on this similar software like AVG Tuneup for optimizing the speed of your internet connection.
The software also comes with an inbuilt application uninstaller that you can use to remove unwanted apps from your PC.
You can also gain some additional storage space on your system by removing the duplicate photos with its Duplicate Photo Finder feature.
Real-time monitoring and scheduled scanning are also some of its advanced functionality.
In addition to the above luring features, we have also observed several pros and cons of Piriform CCleaner. Here we mention them below.
Pros:
Simple and clear interface
Fast installation process
Automatic and effortless registry backups
Multi-dimensional
Frequent and software improving updates
Ability to overlook certain registry keys
Portable version is also available
Also helps to remove extensions, DLL files, etc.
Cons:
Can install unwanted apps on your PC
Quite confusing and complex download page
Annoying notification popups
Incompetent startup manager
Requires more system resources as compared to other best AVG Tuneup alternatives
Lack of advanced features in the free version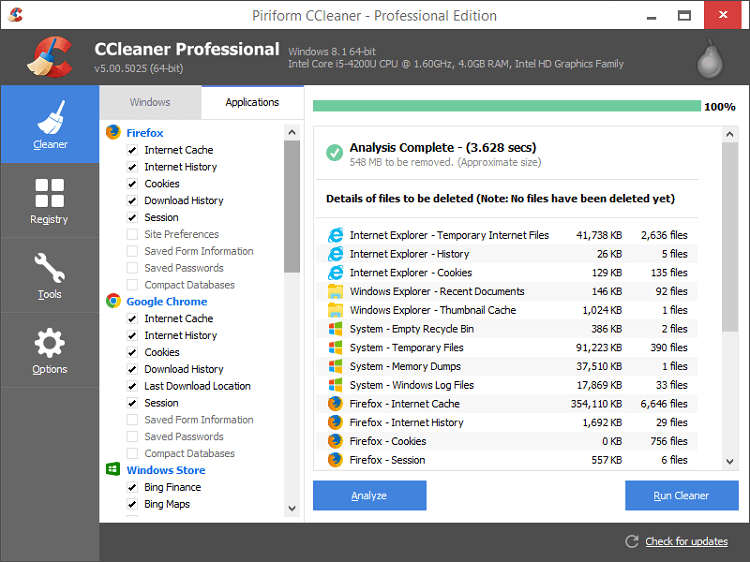 Also Read: 14 Best CCleaner Alternatives 2020 when You're forced into Subscription
2. Norton Utilities
System Requirements: Windows 7, 8, 10
Price: $39.99
Free version: Not available
You might have heard about Norton as an anti-malware program, but the developers also provide a competent junk remover and PC optimizer program, i.e., Norton Utilities. The software offers quite similar features like AVG Tuneup, and here we discuss them below.
Specifications of Norton Utilities
The most highlighting quality of Norton Utilities is that it removes junks from the system.
You can also delete the unwanted and obsolete files and programs from your PC using its uninstaller feature.
Along with removing, you can also use this one of the best alternatives for AVG Tuneup to restore the removed apps and files related to them.
One can also clear the duplicate and similar files with Norton Utilities.
It comes with some inbuilt preset profiles with required settings to boost PC.
The tool works in the background and provides real-time PC optimization.
You also get the disk defragmenter feature in this handy utility.
We have also evaluated the pros and cons of Norton Utilities. You should also have a look at them before considering it as the best AVG Tuneup alternative.
Pros:
One of the easiest interface for a PC cleaner
Lightning-fast optimizing speed
Easy to install
Comprehensively shows the disk health
Fastens system startup
Identify malware
Cleans browser data to provide internet security
Shreds files
Cons:
Effects MS Word
Uses more system resources as compared to other similar software like AVG Tuneup
Reduces the data processing performance of your system
Fails to defrag the disk while system startup
Quite expensive as compared to features offered
Lack of advanced features
Do not cleans invalid registries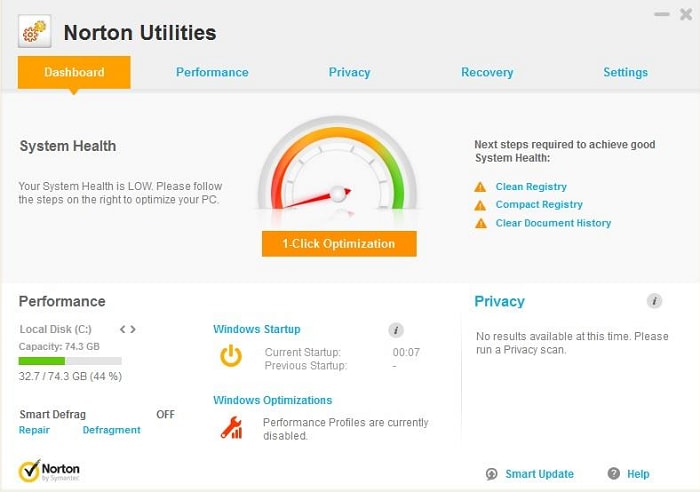 3. Iolo System Mechanic
System Requirements: Windows XP, Vista, 7, 8, 10
Price: $49.95
Free version: Available
Iolo System Mechanic is a mechanic for your Windows PC in true sense. It helps you to get rid of various system problems such as computer crash, freeze, and slow performance. Not just the software cleans your PC, but also provide various futuristic features including overclocking the processor. Below we have highlighted various Iolo System Mechanic specifications.
Salient Features of Iolo System Mechanic
It helps to delete the unwanted software, whether inbuilt (bloatware) or third-party, and enhances the performance of your PC.
You can also increase your internet speed with the internet optimizer feature of this one of the best AVG Tuneup alternatives.
The junk remover tool of the Iolo System Mechanic also deletes various unwanted files and data with its Commonly Redundant or Unnecessary Decelerators and Destabilizers (CRUDD) feature.
You can even format the complete hard disk using this program.
It also boasts a file restoration tool to retrieve the removed files and data.
The tool also comes with a LiveBoost feature to boost your PC.
Iolo System Mechanic repairs the invalid registries on your PC with its 2-step cleaning process.
If you are a rational person, then you should also check the pros and cons of the Iolo System Mechanic, along with its specifications. Here we have mentioned them below.
Pros:
Multi-dimensional functionality to optimize system
Lots of features to scan junk and other PC issues
Internet security with speed optimization
A tool to create and restore backups
Fast registry cleaner
Feature to schedule scans
PowerSense feature to manage power settings
Disk defragmenter tool
Cons:
Doesn't describe detected issues
Poor customer support
Lack of advanced features in the free version
Allows to repair registries only after performing a full scan
Uneffective NetBooster feature
Lack of customizable features
Requires your email address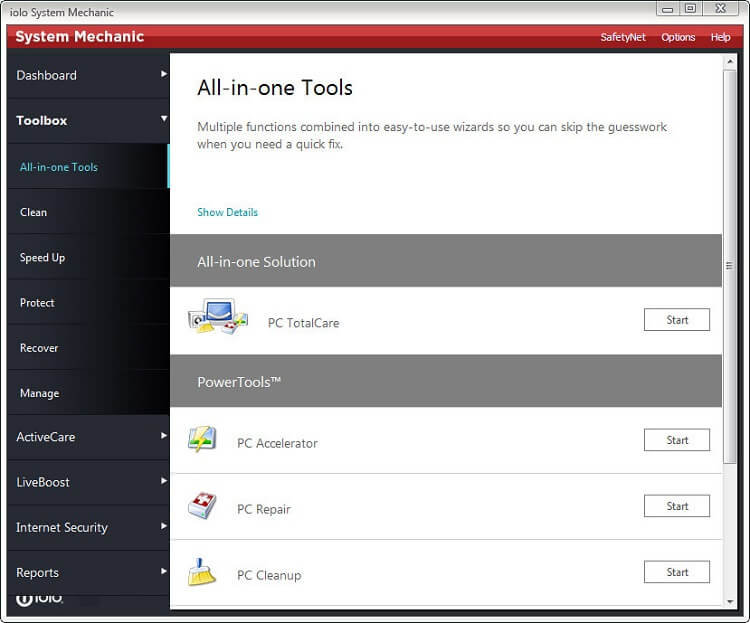 4. IObit Advanced SystemCare
System Requirements: Windows XP, Vista, 7, 8, 10
Price: $19.99
Free version: Available
It is one of the most affordable software to clean your PC. IObit Advanced SystemCare offers real-time monitoring of the performance of your system processors. Not just it monitors, but also helps to remove the detected problems and issues. Here are some of the other praiseworthy features of IObit Advanced SystemCare because of which one can consider it among the best AVG Tuneup alternatives.
Highlights of IObit Advanced SystemCare
The primary functionality of IObit Advanced SystemCare is cleaning the junk files. Hence, the program offers the junk remover feature.
One can also rely on this tool for the internet security. It safeguards your PC from various malware attacks by blocking harmful sites with its site blocker feature.
The program does not let anyone access your confidential information without your permission.
It even clicks the photo of the person who tries to access your PC without your permission. The software boasts an intruder selfie tool.
You also get a net booster feature in this AVG Tuneup alternative.
The program also helps you to uninstall apps and browser plugins with its uninstaller tool.
You can also use it as a registry cleaner.
Here we would also like to mention some of the pros and cons that this software possesses along with the above luring features.
Pros:
Short and simple installation process
Anti-malware to protect from malware attacks
Entirely free version is also there
Simple UI
Also helps to create and restore data backups
Provides optimization for booting process
One-click functionality
Cons:
Annoying ads in free version
Incompetent security features
Do not scans external files
Intricate rescue center
May install some unneeded apps without your permission
Limited features
Requires you to download some features additionally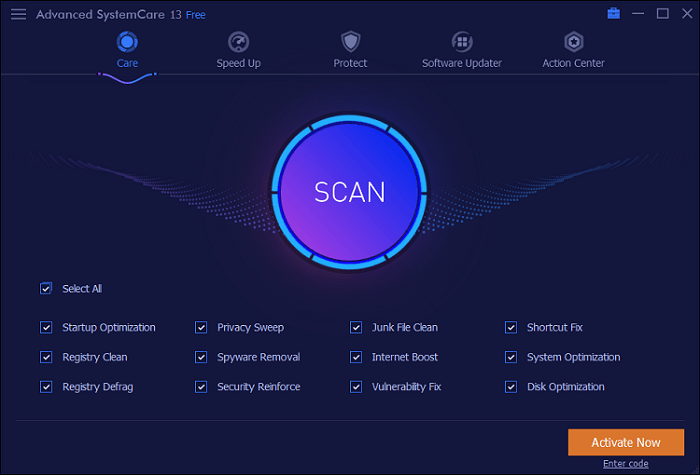 5. Ashampoo WinOptimizer
System Requirements: Windows 7, 8, 10
Price: $49.99
Free version: Available
Ashampoo WinOptimizer is another similar software like AVG Tuneup. It offers comprehensive optimization of PC. Along with this, it also features various privacy protection and system speedup tools. Here we discuss some of the prominent features of Ashampoo WinOptimizer.
Prominent Features of Ashampoo WinOptimizer
Not just the unwanted files and junk, this program also helps you to remove the unused and unnecessary software from your PC. It offers an uninstaller feature.
You also get several startup managing features in this utility.
It boasts internet connection tuner as well.
The tool also has options to create backups of your registries and restore them. Along with this, you can also repair the invalid ones with the tool's registry cleaner.
It also helps to encrypt saved files. You can even manage your hard disk using it.
The program provides detailed scan results.
It even comes with a disk defragmenter
You also get various advanced features like Font Manager & File Associator in this junk scanning tool.
Along with these features, we have also noted a few pros and cons while evaluating Ashampoo WinOptimizer. Here we mention them below.
Pros:
Allows to schedule scans
ADS scanner
Microsoft Edge Chromium browser assistance
Single click junk removal
Erases the traces for your browsing data
Windows Services & Processes Manager
Efficiently scans and fixes system errors
Cons:
Not fast as the other AVG alternatives
Sometimes cleans the Restore Points as well
Constant annoying popups
Interface has lots of errors
Complicated for novices
Adds store shortcut to the desktop without permission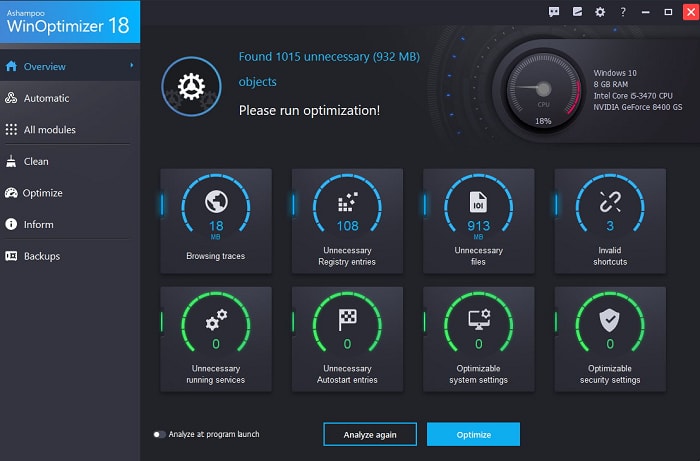 6. Glary Utilities
System Requirements: Windows XP, Vista, 7, 8, 10
Price: $39.95
Free version: Yes
The last name that we would like to suggest as one of the best AVG Tuneup alternatives is Glary Utilities. This competent PC cleaner offers both free and paid versions. It fulfills almost all the essential PC cleaning requirements of the users. Along with the elemental features, it provides a few advanced functions as well. Here we list some of the key highlights of Glary Utilities below.
Key Features of Glary Utilities
The PC cleanser program offers privacy features such as online ads and spyware monitor.
One can easily and automatically identify and resolve PC issues with Glary Utilities.
The program comes with around 20+ system optimizing tools.
You can also get rid of the unnecessary browser add-ons using this utility.
It also provides registry fix features to the users to repair the faulty and invalid registries of their Windows PC.
The software claims to be 800% faster than the other similar software like AVG Tuneup.
If you are getting attracted to Glary Utilities after knowing the features, then hold on. Here we have listed the pros and cons of the software to help you make a better decision.
Pros:
Identifies and removes PC issues expertly
Simple interface
Boosts performance speed
One-click functionality
Booting process manager
Privacy protection
Blended driver updater feature
Cons:
Complex to install
Scans and removes quite less junk
Quite slow
Do not provide junk details
Limited features
Most of the features are not available in free version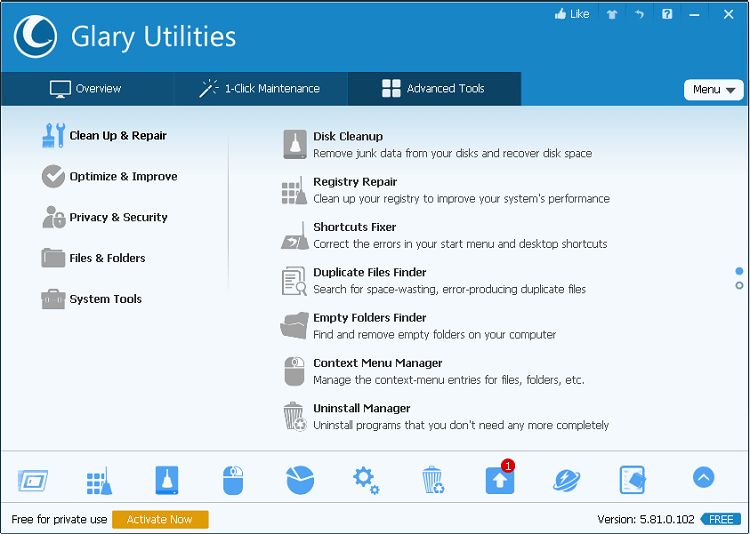 Which Is The Best AVG Tuneup Alternative?
So now, as we are aware of the competent AVG Tuneup alternatives, let's evaluate the best one of them. It is important to consider all the features, pros, and cons of all the above names. An ideal AVG Tuneup counterpart must provide all its features and possess all the pros as well. However, along with the features and pros, it is equally necessary for the software to eliminate all the AVG Tuneup cons. There is only one name on the list that satisfies this need, and it is Win Magician. It provides multi-dimensional and helpful functionality along with all the AVG Tuneup pros. Hence, we consider it as one of the best AVG Tuneup alternatives.
Furthermore, you can also share your views with us by using the comments. Let us know your thoughts after evaluating the above PC cleaners.
Subscribe to Our Newsletter
Keep yourself updated with the latest technology and trends with Innovana Thinklabs Limited.