Today, we are going to discuss some best BIOS update software available in 2020. The term BIOS might be new for some people. Hence before proceeding further, we'll first understand the term BIOS.
BIOS stands for Basic Input/Output System. It is a firmware that works during the booting process of your Windows PC. It performs hardware initialization and provides support to your Windows PC while getting started. The firmware comes already installed on your PCs. The fun fact is that BIOS is the first software which starts working as soon as you start your PC and many people don't even know about it. The software is installed in the ROM of your computer, and hence, it is also known as ROM BIOS.
However, the firmware might get outdated with time. In that case, you have to update it either manually or automatically. Updating BIOS manually is also a time-consuming task, just like most of the other manual processes. Instead of going for it, you can update BIOS with some specifically designed utilities. Here we have mentioned some of the best BIOS update software for Windows 10, 8, and 7.
Best BIOS Update Software for Windows in 2020
Below we have listed some of the best BIOS update software that can help you to update BIOS on your computer. So without further ado, let's have a look at them.
1. UEFI BIOS Updater
When we talk about the best BIOS update software for Windows, the first name that comes to our mind is UEFI BIOS Updater. You can update BIOS in quite minimal time by using this one of the best BIOS updater tool. The software allows you to update modules of AMI UEFI BIOS, including OROM and UEFI. You can perform an update process even if you don't have any knowledge about BIOS modding methods. Along with this, UEFI BIOS Updater also ensures that updating BIOS doesn't cause any further BIOS problems. It is compatible with all the major versions of Windows. However, one should always keep in mind that UEFI BIOS Updater can only be used to update AMI UEFI BIOS.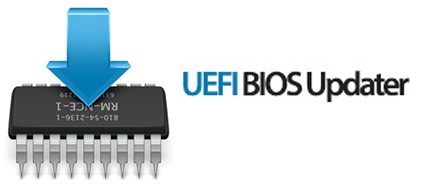 Also Know: Best Free Hard Drive Encryption Software for Windows 10
2. BIOSAgentPlus
The second name on our list is BIOSAgentPlus. It is another great BIOS update software that you can download for free. The software provides many useful features and helps you to keep the BIOS firmware running smoothly and updated. Before looking for updates, BIOSAgentPlus prior checks if your system indeed requires a BIOS update or not. Along with BIOS, the tool also keeps a check on various other drivers on your PC and provides you with the necessary updates. The software even provides you with the report of BIOS firmware on your Windows PC, so that you can keep track of further BIOS updates. We consider BIOSAgentPlus as a multi-feature BIOS update utility with minimal drawbacks.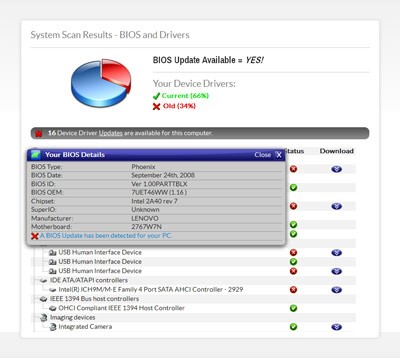 3. ASUS Live Update Utility
Here comes one of the most famous names on the list. ASUS is a well-known PC, laptop, software, and smartphone manufacturer across the globe. The manufacturer also provides a utility to update BIOS firmware. ASUS Live Update Utility can be a great solution if you are looking for updating BIOS on your device. It is a feature-rich utility that also provides many other features along with updating BIOS. The utility even allows you to update your drivers and other applications. You can also save a backup of the current BIOS via using ASUS Live Update Utility.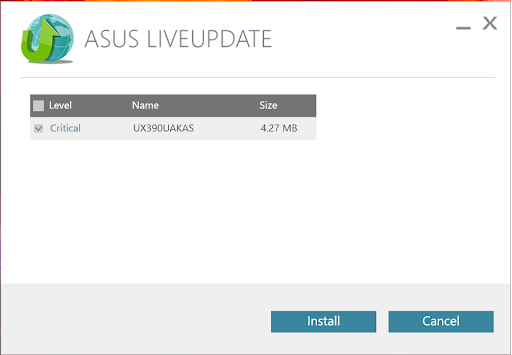 4. Gigabyte @BIOS Live Update
At last, we have Gigabyte @BIOS Live Update on our list. Gigabyte @BIOS Live Update is a smart solution to update BIOS firmware on your Windows system. Now you are no longer required to search for BIOS updates from the motherboard vendors, as this software provides you with them in just a few clicks. The software is smart enough to identify the model of your mainboard. After identifying the model, it provides you with the adequate BIOS firmware updates. The utility provides various other options as well. You can even create a backup of your current BIOS software with Gigabyte @BIOS Live Update. Despite being a feature-rich BIOS update utility, the software is completely free of cost. Hence it is considered as one of the best BIOS update software.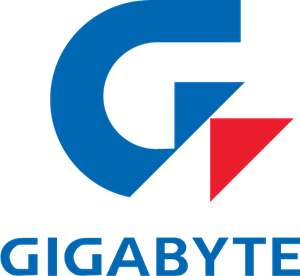 Also Know: Best Free File Backup Software For Windows 10, 8, 7 
5. Bios
Here comes another intuitive and multi-feature software to update BIOS firmware. Biostar BIOS Update Utility is a third party BIOS updater software. You are just required to install it on your system, then after that it will automatically provide you with the available BIOS firmware updates. You can download the updates with this tool quite easily, as it just requires a few clicks. While you use Biostar BIOS Update Utility, the tool provides you with step by step instructions, hence, a novice can also use it to update BIOS on his/her system. We can easily consider it among the best BIOS update software for Windows.
Well, these are the best BIOS update software for Windows in 2020. However, you can check BIOS status and update it manually as well. But as we have mentioned earlier that it is quite a time-consuming process and not all people are computer experts. Hence, it is better to do it automatically by using some best utilities. It can even save a lot of time as well.
If you are curious about more such Windows utilities, then subscribe to Innovana blogs and bookmark the page as well.
Subscribe to Our Newsletter
Keep yourself updated with the latest technology and trends with Innovana Thinklabs Limited.