It is not easy to manage Bitcoin and other cryptocurrencies perfectly, but the best Bitcoin cryptocurrency wallets shared in this post will be of huge help for you to do it. Thus, read on to get acquainted with them.
An excellent way to multiply funds is to invest them productively. Perhaps, that's the reason why people choose to spend in crypto. Not only good returns, cryptocurrencies such as Bitcoin also offer multiple benefits, like easy withdrawal. If you are also looking forward to investing in Bitcoins or other cryptos, get the best crypto wallets for the effortless management of your portfolio and ensure the security of the investment.
However, selecting the best Bitcoin wallets is certainly a tough decision. Therefore, we have carefully picked the top-rated wallets (both hardware and software) that are economical, safest, easy to use, and feature-loaded at the same time. The next section lists them for you.
Best Crypto Wallets for Bitcoin and other Cryptocurrencies
Here are the best-rated Bitcoin wallets you can use to keep your cryptocurrency investments secure and well-managed. 
1. Exodus- Our top pick for beginners
If you are a beginner looking for the best crypto wallets for cold storage of Bitcoin or another cryptocurrency, Exodus is our top recommendation. With this wallet, you can send, receive, and exchange Bitcoin and over 100 cryptocurrencies effortlessly.
In addition to software, it also offers hardware wallets. And, what makes this wallet better than many others in the lot is its 24*7 human support. Below are its other highlighting features.
Features to look for in Exodus
It is a multicurrency and multiplatform crypto wallet.
The user interface is intuitive and friendly.
No registration is required to exchange cryptocurrency from one form to another.
With its simplified payment verification, it tracks wallet balances using a series of servers.
Some apps function as plugins expanding the wallet functionality.
You can password-protect the wallet and recover the password effortlessly if it gets lost.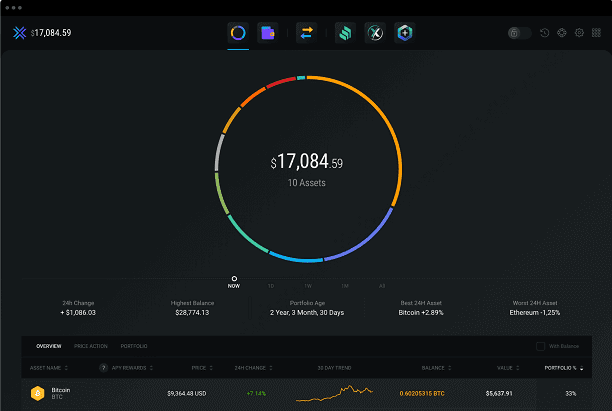 2. Electrum- One of the best Bitcoin cryptocurrency wallets for advanced users
If you are an advanced user who needs fast, secure, and easy-to-use crypto cold wallet storage, then you can pick Electrum. It is an open-source wallet with a bunch of features to give you the best Bitcoin experience. Below are a few of its top features.
Features to look for in Electrum
It uses simple payment verification that tracks wallet balance by querying servers.
The wallet encrypts your private keys to ensure safety.
It allows you to export the private keys to other Bitcoin clients.
The servers of this wallet are decentralized and redundant so that you never experience downtime.
It boasts support for third-party plugins such as Multisig services, hardware wallets, and more.
You can customize the transaction fees.
It lets you determine the security level, i.e., whether you want a standard wallet or a more secure wallet.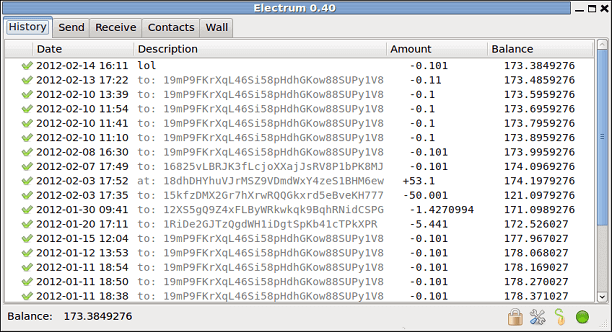 3. Mycelium- One of the Bitcoin wallets for privacy on mobile devices
For mobile users, security is the top concern. With Mycelium at your fingertips, you can rest assured that your Bitcoin is secured enough. It is among the best wallets for cryptocurrency with hardware integration. Being open-source, you can inspect its code as well. Apart from this, below are its other prominent features.
Features to look for in Mycelium
It uses SPV, Simplified Payment Verification to verify transactions without downloading the whole blockchain.
The interface is in tabbed format to make it easy for you to use the wallet.
There is an option to customize the transaction fees.
It boasts some highly useful features, such as a display of exchange rates and repeatedly used Bitcoin addresses.
You can rotate the addresses to keep the privacy intact.
Despite being a cold wallet, it also functions as the best hardware wallet for cryptocurrency.
It reminds you to backup the wallet along with securing it with a twelve-word phrase and PIN.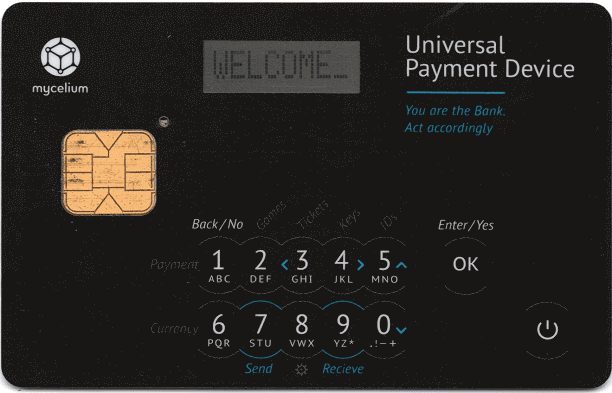 4. Ledger Nano X- Among the best offline Bitcoin wallets to manage the crypto portfolio
If you are looking for the best offline crypto wallets, your hunt may end at Ledger Nano X. It takes the hardware wallets a step further with its security and other features. For instance, it provides seamless Bluetooth connectivity between the wallet and your device. In addition to this, below is what makes it one of the top wallets on the market.
Features to look for in Ledger Nano X
It is among the best private Bitcoin wallets for offline key storage.
The wallet offers top-notch security using its custom OS (BOLOS) and CC EAL5+ authenticated Secure Element (SE) chip.
Its interface is quite self-explanatory and easy to operate.
It boasts support for over 1, 800 cryptocurrencies.
The wallet uses a 24-word recovery phrase to secure your crypto.
For users not residing in the US and Japan, it allows direct exchange of one cryptocurrency for another.
You can store up to 100 apps in this wallet.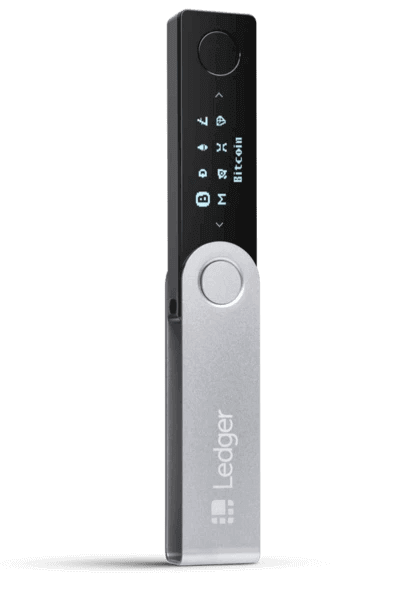 5. Ledger Nano S- Among the safest crypto wallets for cold storage needs
Here is yet another best desktop crypto wallet for everyone fond of hardware wallets. From the house of Ledger, i.e., this wallet is among the first ones to introduce the concept of hardware wallets to the world. It offers a myriad of features to give you an affordable, safe, and easy way to meet your crypto storage needs. Let's look at the key ones.
Features to look in Ledger Nano S
It supports over 1500 cryptocurrencies.
You can access the Ledger Live software, much like Ledger Nano X.
The wallet can be integrated with third-party wallets for the efficient management of ERC-20 tokens.
It is available in a variety of eye-pleasing colors.
Ledger Nano S uses a 24-word secret phrase to secure the wallet.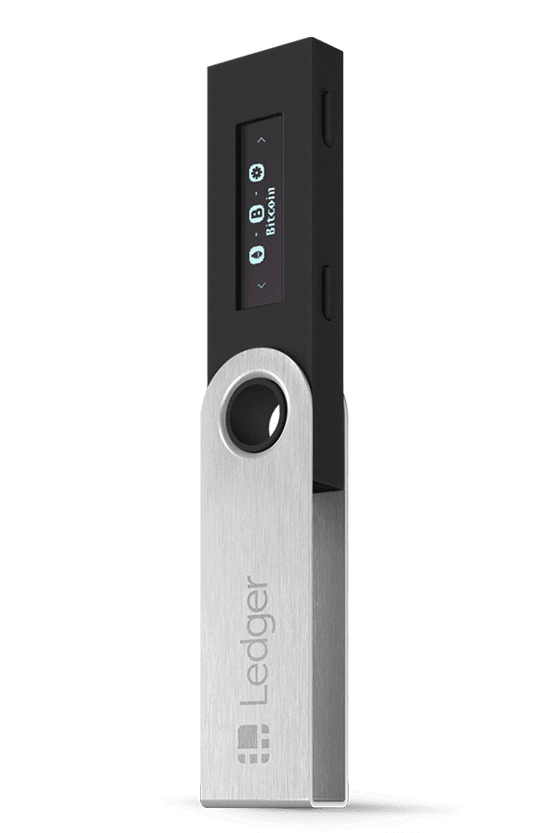 Note: Ledger Nano X and Ledger Nano S are different from each other as the latter does not offer Bluetooth connectivity and supports only 100 applications. Ledger Nano X is the successor to Ledger Nano S.
6. Trezor Model T- One of the best Bitcoin wallets for its security and functionality
Trezor Model T seems like close kin of Ledger wallets both in terms of its features and the security that it offers. It caters to the requirements of both HODLers (people who buy and hold crypto or securities) and active traders perfectly. Moreover, being an open-source system, you can examine its code for any security loopholes.
Talking about its features, the in-built touchscreen, availability of security options like PIN and passphrase make it one of the best physical Bitcoin wallets. Apart from this, below are its other premium offerings.
Features to look for in Trezor Model T
You can switch to a firmware available exclusively for Bitcoin operations.
It boasts advanced security features, like the Shamir Backup that creates 16 shares to help you recover your cryptocurrency.
There is an option to convert crypto from one currency to another.
You can enable two-factor authentication using the Universal Second Factor (U2F) standard.
It allows you to choose from four predefined transaction fees or set a custom fee.
You can access various third-party exchanges, including but not limited to Changelly and CoinSwitch.
It supports over 1,600 cryptocurrencies.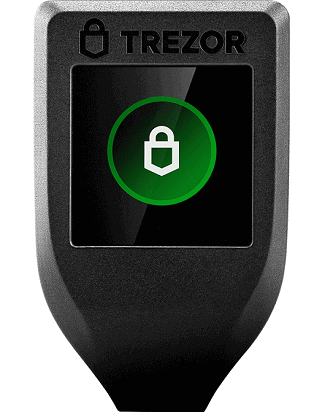 7. Gemini- Best e-wallet for cryptocurrency for new and advanced investors
Created in 2014 by Tyler and Cameron Winklevoss, Gemini is among the best-rated Bitcoin wallets for casual investors. The reason is its easy-to-use interface. However, this does not mean that it disappoints advanced traders. For them, it boasts an active trader platform. Not only this but it also provides insurance against theft of your digital assets, supported by top-class underwrites.
Let's now take a walk through some of its other key features.
Features to look for in Gemini
It offers over 30 cryptocurrencies, including Bitcoin, Litecoin, Ethereum, and more.
Gemini provides both online and offline storage options for your cryptocurrency.
Traders in US states get interest-bearing account choices.
It is one of the low-fee crypto wallets with a fee ranging between $0.99-$2.99 for transactions extending from $10 to $200.
You can set alerts for price and schedule recurring transactions on cryptocurrencies.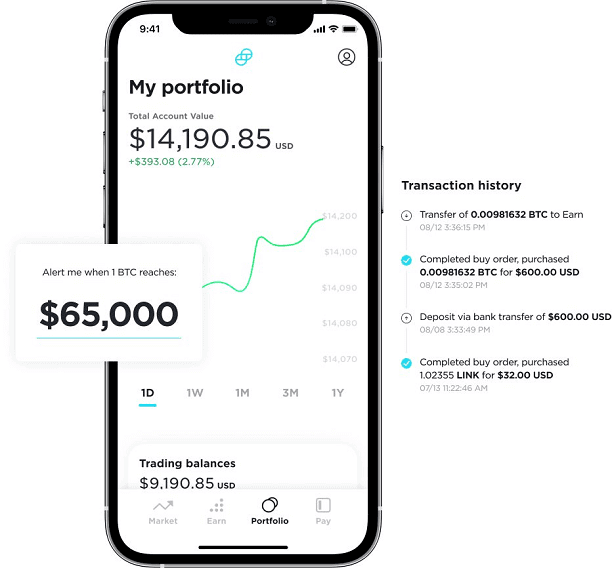 8. Coinbase- One of the best Bitcoin wallets for digital (hot) cryptocurrency storage
Do you want to keep your Bitcoin/other cryptocurrency and NFTs in a single place? Then, Coinbase is among the best crypto wallets to manage your portfolio. This easy-to-use wallet hosts top-notch security options, such as the availability of two-factor authentication and multiple signatures to keep your investments secure. Now, let's take a quick view of some other features of this wallet cum exchange.
Features to look for in Coinbase
You can access in-app exchanges to convert crypto instantly.
Along with crypto coins, it also supports ERC-20 tokens.
It allows you to schedule your trading operations.
You get $5 free Bitcoin on sign-up.
You can collect unique digital items, such as cars, robots, etc. for using them in games and marketplaces.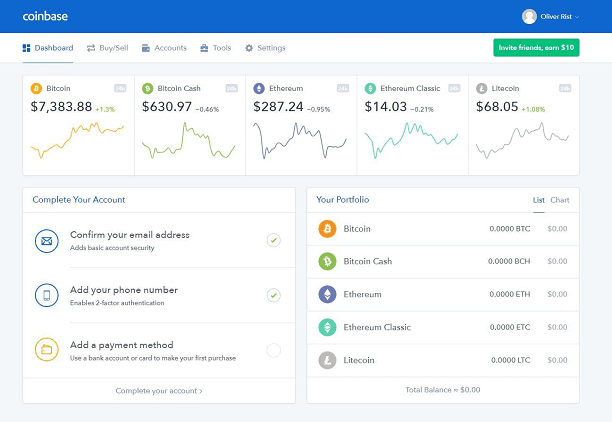 9. Binance- One of the safest hot crypto wallets
Safety is the prime concern of investors while choosing a digital crypto wallet. If you are also one of them, then you can try Binance. It offers promising security features, such as insuring your cryptocurrency from Binance SAFU Fund (a portion of transaction fees used for insurance purposes), two-factor authentication, universal two-factor authentication, custom PINs, seed phrases for recovery, and more.
Apart from security, it offers many other outstanding features as well. Let's check out the key ones from them.
Features to look for in Binance
It is among the most convenient crypto wallets with an integrated exchange.
Binance boasts support for a wide range of cryptocurrencies.
It fully supports the SegWit address and comes with partial support for Beach32.
You get round-the-clock support.
Note: Binance also offers a wallet named Trust. But that's a completely different product. We have included Binance Coin Wallet in this list of the best crypto wallets since it is far more secure and feature-loaded than the latter.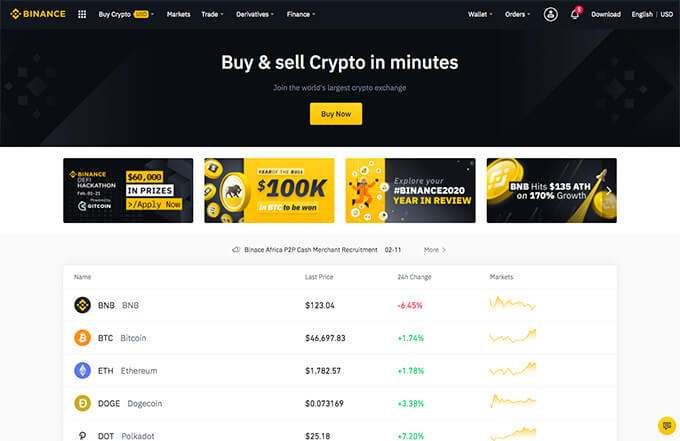 10. CoinSmart- Amongst the best Bitcoin with advanced crypto trading tools
CoinSmart is another way to manage your crypto portfolio both smartly and conveniently. It offers a wide selection of useful features to help you trade Bitcoins. Let's go through the top offerings that delight the users and make CoinSmart a deserving candidate for the best Bitcoin cryptocurrency wallets list.
Features to look for in CoinSmart
It supports a wide range of cryptocurrencies, such as Bitcoin, Ethereum, Litecoin, Ripple, and more.
If you are a beginner, you can use the one-click trading option for your convenience.
For seasoned traders, it gives access to advanced charting and order types.
It keeps over 95% of crypto in cold storage with two-factor authentication for added security.
CoinSmart also functions as one of the best desktop crypto wallets.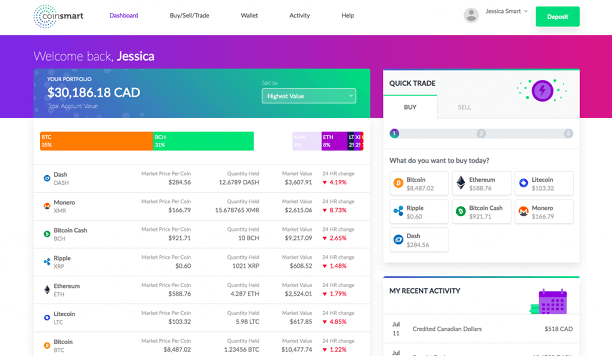 Concluding the best Bitcoin wallets
Even Elon Musk invests in Bitcoin, remember his world-famous tweet! If you are also all set to invest in cryptocurrency or are already an investor, the best crypto wallets shared above will be of great value to you in managing your portfolio securely and trading without any hassles. You can go through the unique features of each and then pick the one that fits your needs the most. And for more such recommendations, stay connected to this blog.
Subscribe to Our Newsletter
Keep yourself updated with the latest technology and trends with Innovana Thinklabs Limited.