Today, we are going to introduce you to some of the best Cydia tweaks available for iOS 12 and 12.4. These tweaked apps can free up a little bit of restrictions that Apple has imposed on its iPhone users.
iOS smartphones or we can say iPhones are one of the most preferred smartphones in the world. The only thing in which iPhones lacks is the flexibility. Yes, everyone knows that iOS is not that flexible mobile operating system as compared to Android. iOS has its certain boundaries. But what if I tell you that you can break those boundaries? There are some best Jailbreak tweaks available on Cydia that can help you to break the set limits of your iOS smartphones. You can install any app that is not available on the App Store using these best tweaks. So, without further ado, let's start the list of some best iOS 12 tweaks.
5 Best Cydia Tweaks for iOS 12 and 12.4 in 2020
Below is the list of some best Cydia tweaks that you can use on your iOS 12 and 12.4 devices.
1. Auxo3
The list starts with Auxo 3. It is one of the useful tweaks available on Cydia. You can use it on your iOS 12 after jailbreak for multitasking functionality. There are three basic functions that this best jailbreak tweak offers. First is Multi-Center, in which you can access the multitasking display. Another is Quick Switcher, which lets you switch between multiple apps that you have recently used quite quickly and efficiently. The third functionality is Hot Corners. Yes, you guessed it right, it lets you use the bottom corners of your screen to switch between home screen or multitasking display. It makes multitasking quite easy hence people consider it among the best Cydia tweaks for iOS 12.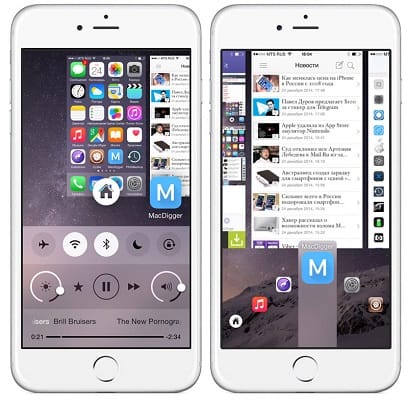 2. CallBar
In the second place, we have CallBar, which is one of the best Cydia tweaks available. It stops the call screen to interrupt you while you are working on anything important on your iPhone. Instead of the call screen, this one of the best-tweaked apps provides you with the call notification in the form of a banner. It is an essential utility for those who get irritated when someone calls them. You can also change the position of the call notification banner from bottom to top or vice versa as per your preference with this one of the best jailbreak apps.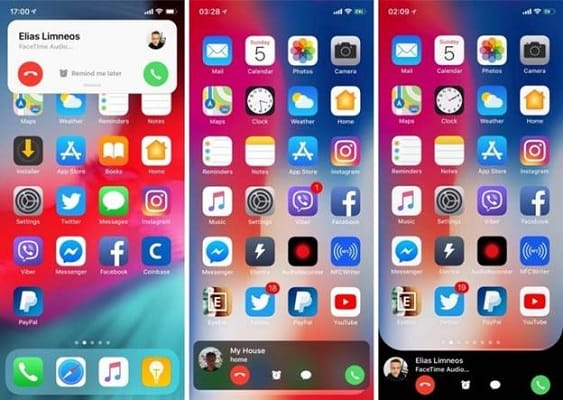 Also Read: Apple's Newly Released iOS and iPadOS 13.4 – Here is All You Need to Know
3. Clean Home Screen
Here comes another best Jailbreak tweak for iOS 12. Clean Home Screen is basically what its name suggests. It helps you to free up some space on your home screen, or we can say clean the app icons from your home screen. It's not that the things that you have disabled from the home screen with Clean Home Screen will not come back again, you can bring them back whenever you want. This best iOS 12 jailbreak tweak allows you to be specific and lets you to place the items that you want on your home screen.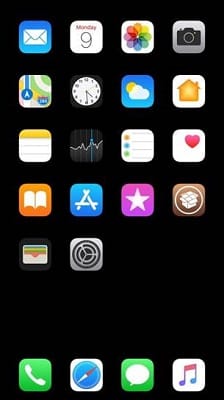 4. BigBoss Repository
BigBoss Repository is the best Cydia Repos that you'll ever get for your iPhone. It is typically not the best Cydia tweaks, but you can get various tweaks, themes, libraries, on this Cydia repo. It is a repository from which you can get useful Cydia tweaks for your jailbroken iPhone. BigBoss Repository serves with multiple packages that you can download easily. It offers the same packages as of Cydia at one location. Hence, it saves your time that gets wasted in searching for the required tweak.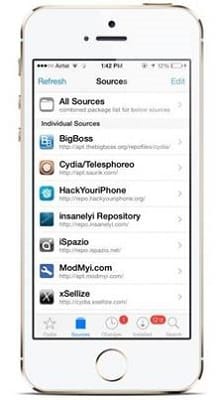 Also Read: 6 Best iOS App Cloners to Duplicate Apps on iPhone Without Jailbreak
5. Home Gesture
The final name on our list of some best Jailbreak tweak is Home Gesture. Just like many other tweaks mentioned on this list, Home Gesture also makes it easy for you to operate iPhone. As the name suggests, this tweak enables you to operate your iPhone with some gestures. It lets you to access the multitasking panel by just swiping up in the older iPhones. Along with it, this one of the best-tweaked apps also helps you to access the control center by just swiping down from the top-right edge of the screen.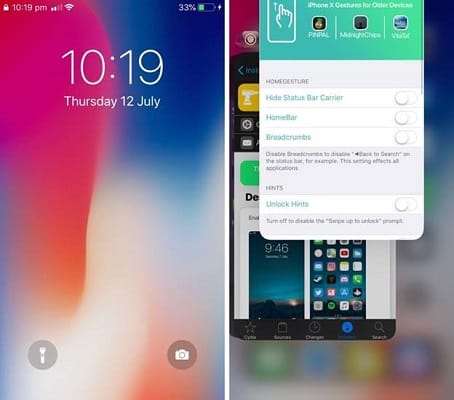 Here we would like to end our list of some best Cydia tweaks. All of the names that we have mentioned above are among the best tweaks available for iOS 12 and 12.4. You can try these tweaks on your jailbroken iOS device. They'll surely help you to make the functioning of your iPhone easier than before.
Subscribe to Our Newsletter
Keep yourself updated with the latest technology and trends with Innovana Thinklabs Limited.