If you want to save and monitor your data usage on your Android phone, download and install the best data usage app for Android and get the control in your hands. 
The Internet has become the oxygen we breathe. It is something without which life cannot be imagined. From dawn to wee hours, you spend your time surfing the web, chatting with friends, and doing many other fun activities requiring internet connectivity. If you are using wifi, then there is no issue. But, if you're relying on cellular data, then one notification, "You have exceeded the data limit," is capable of spoiling your jolly mood. Thus, tracking the data usage becomes inevitable so that exceeding the limits does not bother you and spoil the fun. Through this blog post, I'm sharing the best data usage apps for android Phones that ensure just that.
Top 10 Best Apps To Monitor Data Usage On Android Device 2021
Out of the plethora of applications available on the play store, I've curated the best mobile data usage tracking and monitoring apps for you. Here they are.
1. Traffic Monitor
This app finds its place in the list of the best data usage apps for android due to its fantastic speed testing, signal quality checking, and network information-providing features. Here you can check the upload, download, and reaction time taken by the UTMS, Wifi, and LTE networks with ease.
Further, it also boasts an integrated task manager through which you can close the memory-hogging apps. Give this fantastic app a try.
Features of Traffic Monitor
The app allows you to test the speed of the internet connection.
If you are on Roaming, you can save data through this app.
The interface design of the app is quite simple.
The app also tells you the reason behind slow network coverage.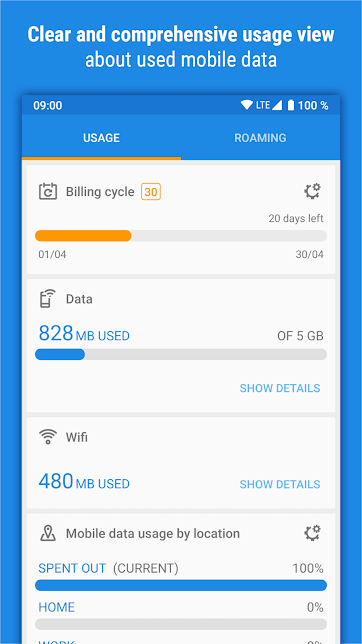 2. My Data Manager
With this one of the best data monitoring apps for Android, you can not only keep tabs on data usage but also know when you're about to exceed the cellular data limits. Moreover, it also keeps track of the remaining number of text messages and calls minutes. Another benefit of using this app is, it lets you personalize the alarms and avoid unnecessary charges. If you use this app, then I'm sure you'll also find it amazing and useful.
Features of My Data Manager
The app allows you to track data usage over Wifi, Internet, and among.
If you are on a shared plan, you can also check the usage statistics of others.
My data manager allows you to monitor combined data usage over different devices.
The app saves the data usage history of the devices to track consumption.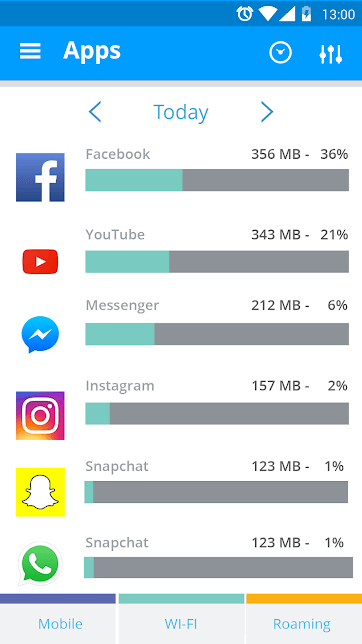 Also Know: Best Android Screen Recorder Apps to Capture Screenshot
3. Data Usage Monitor
What makes this app one of the best data usage apps for android is its clutter-free, simple, and user-friendly interface. Further, it alerts you when you're on the brink of crossing the data limits. Not only this, but it also accurately measures your daily data traffic and tracks the data used over the course of the day. Get this app and save yourself from all the data-related hassles.
Features of Data Usage Monitor
The app automatically measures the data usage and traffic of other apps and services.
Statistically put results allows you to comprehend the result easily.
The app widget allows you to monitor traffic in real-time.
The sorted SSID for WIFI provides precise usage statistics.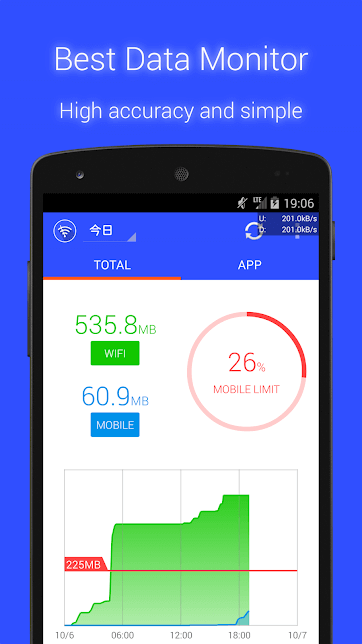 4. StayFree
If you want to stay free from the data usage tensions, then StayFree is one of the best data usage apps for android that you can use. It helps you keep an eye on the time you spend using various apps and set limits for them. In addition to this, it also sends an alert whenever you're close to exceeding the set limits. Do give this app a try to have control over your data usage habits.
Features of StayFree
The app not only provides data usage statistics but also helps in controlling your phone usage.
StayFree is totally ad-free and does not contain any type of ads.
It collects and saves the usage history for further comparison.
The app has a low impact on the Rama and battery of your device.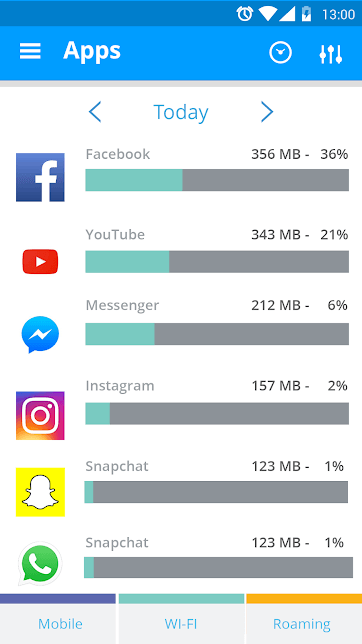 5. Data Monitor
Like the name, the app is also simple to use. It has a clutter-free interface that lets you measure your data usage from the date when the billing cycle begins. Further, it comes with many useful features such as ping tests that enable you to ensure the stability of your network connection. Do not miss out on this beautiful app. Here's the link to get it.
Features of Data Monitor
The app provides a widget and other modification options.
Data Monitor works for Android 6 devices and above.
The app also scans Wifi usage to provide optimal results.
Usage breakdown analysis and network connection analysis are some of the best features of the app.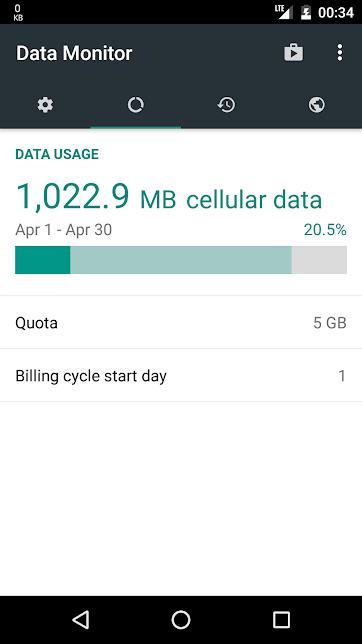 6. Data Eye
What's better than an app that lets you track your data usage along with getting you the latest offers? Nothing. Data Eye is one such app. Further, it also enables you to control data on an app-by-app basis. On top of all, through this app, you can manage your data even while you're roaming. This is something, not all the apps offer. Here's the link to get this incredible app.
Features of Data Eye
Data Eye is a lightweight data usage monitor with an interactive user interface.
The app provides offers from other popular apps for your benefit.
This app provides usage statistics even if you are roaming.
The app also helps in improving the battery life of your device.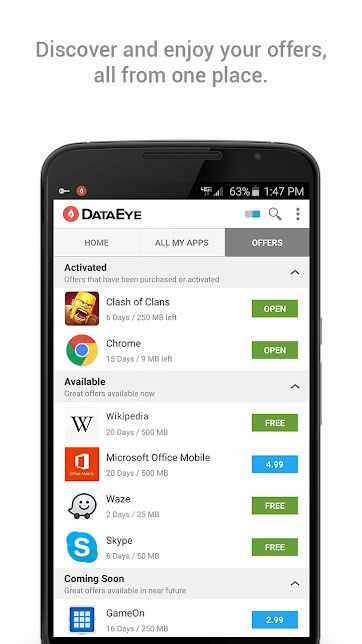 7. 3 G Watchdog
This is one of the best tried and tested data usage apps for android in 2019. It keeps an eye on the amount of data that you use (both cellular and wifi) and shows the same in graphical form. This helps you analyze the usage effortlessly. In addition to this, it enables you to see your current usage status as green, orange, or red notification. This is not the end,  the app also lets you fetch the past data for the plan through CSV export/import.
Features of 3G Watchdog
The app monitors 4G/3G/Edge/GPRS), roaming & WiFi usage statistics.
Watchdog provides results in graph & CSV exports.
You can install the app on a device with Android 2.2+ OS.
The app has two 2 sizes / 5 styles of attractive widgets.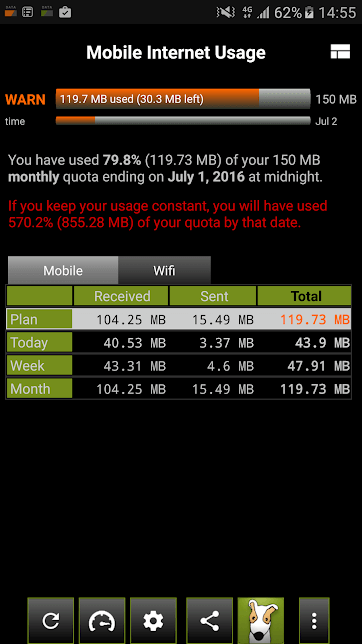 Know More: Best Free Voice Changer Apps Android and iPhone
8. Data Counter Widget
This is another fantastic app you can use to monitor your data usage. It comes with a widget you can set up on your home screen to track the data used. Further, it enables you to configure a variety of data plans. It would be best if you give this app a try. Here's the link to get it.
Features of Data Counter Widget
The app provides a home screen widget for better results.
Data Counter allows you to plan on Monthly, weekly, daily, prepaid, etc. statistics.
The app provides multi sim support for Android 6-9
This app is helpful for recording usage for Vodafone, Airtel, and other networks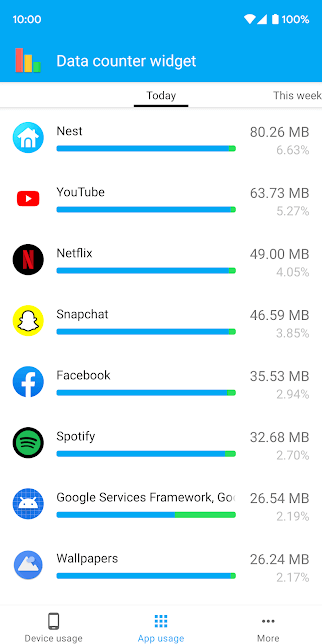 9. Internet Speed Meter Lite
If you want a data monitor app that does not drain your device's battery, then Internet Speed Meter Lite is the best choice you can make. In addition to being light on the battery, it also checks the traffic data of the past 30 days and separately tracks mobile and wifi network usage. On top of all, it displays the speed changes as a notification on the status bar.
Features of Internet Speed meter
This app is completely ad-free.
The Speed Meter has a lot of themes to select from.
This app provides real-time speed updates in the status bar and notifications.
With the help of the app, you can ensure longer battery life.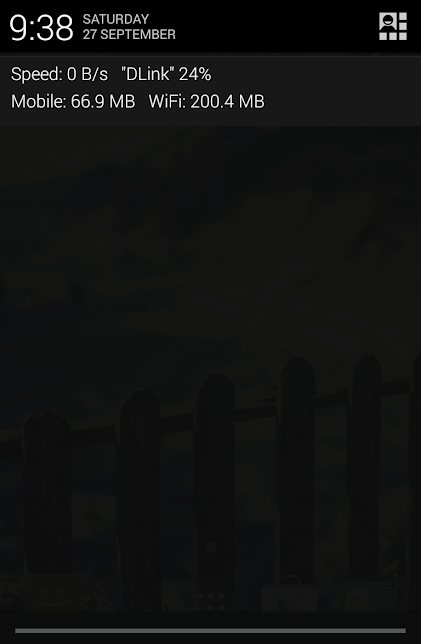 10. Glass Wire
This app has both premium and free versions. Although the premium version offers some high-end features, still the free app is also worth a try. Here the data is tracked in real-time and displayed in the form of a graph. Further, the Alerts section warns you whenever any new application tries connecting to the network. This is one of the best apps for real-time data monitoring.
Features of Glass Wire
The app provides results in the form of graphs and statistics.
GlassWire's Speed Meter shows real-time data usage from the notification bar.
The app reveals if some app is using your data unknowingly.
You can block the app data usage from the app itself.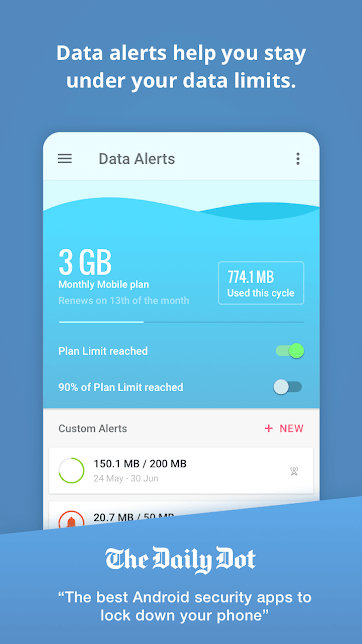 Frequently Asked Questions (FAQs): Best Data Usage Apps for Android 
If you still have any doubts related to the bets data usage monitors for Android, check out these frequently asked questions for more info
Q.1 What is the best app for data usage?
The best app for data usage is hard to assess as every user likes different features. All of the above-listed apps are very effective in monitoring and showing data usage. Check out their features and download the one that deems fit.
Q.2 Is there an app to check mobile data usage?
Yes, all the above-listed apps are the best apps to monitor data usage on your Android phone. Choose and install any one of these apps and monitor data usage precisely.
Q.3 How do I limit app data usage?
It may seem very hard to limit the app data usage on your Android device but it's not. We have listed some of the best apps to monitor and control data usage. You can use these apps to limit and control data usage by other apps easily.
Concluding Notes
These were some of the best data usage apps for android. We have listed these apps after conducting thorough research and experiments. You can download any of these apps and keep an eye on the data used without any hassle. Monitoring the data can be very useful even if you are using an unlimited data plan as after a certain limit, even these plans decrease the internet speed. If you still have some questions related to the topic, write to us in the comment section below. For more interesting updates, subscribe to the Innovana Thinklabs Blog.
Subscribe to Our Newsletter
Keep yourself updated with the latest technology and trends with Innovana Thinklabs Limited.