The Driver Genius alternatives are even better than it. Read on to know about them.
If you have ever faced fatal PC issues such as crashes or gaming errors, then you might be knowing about drivers. Without updated drivers, your instructions don't get correctly executed. Coming to the driver updates, many users opine that Drive Genius is the best software to update drivers. But, this post enlists the best driver genius alternatives that have more advanced features than it. Not only this, but they are also easier to use.
These are not the only reasons for which you should look for alternatives to Driver Genius. The even bigger reason is its cons, such as detection of fewer drivers, non-availability of the option to update drivers in the trial version, flagging of the already updated drivers, and more. 
Now that you know why is a Driver Genius alternative needed, let's move on to the best utilities that you may consider in lieu of it.
Read More: Best Free Driver Updater Software For Windows 10, 8, 7
Best Driver Genius Alternatives 2021 The Super-Genius Driver Updaters
Here are the best alternatives to Driver Genius to upgrade all the out of date, faulty, and missing drivers without any cumbersome efforts like a true genius.
1. Bit Driver Updater
Here is one of the best Driver Genius alternatives from none other than Bit Guardian, a household name in the tech domain. It not only updates all the drivers automatically in a single click but also tweaks the PC's performance and speeds it up. Let's have a look at its features.
Features
Lets you create driver backups and restore them at a later date.
Allows you to schedule the driver scans as per your liking.
With its Ignore List functionality, you can exclude drivers from the scan.

Its overview section lets you see the scan results in detail. 

It has high compatibility with all the recent Windows versions.

Elevates the PC's performance and makes it up to 50% snappier.
Why should you avoid Bit Driver Updater
The only place where Bit Driver Updater falls short of the other similar tools is that it is incompatible with older Windows versions such as XP and Vista.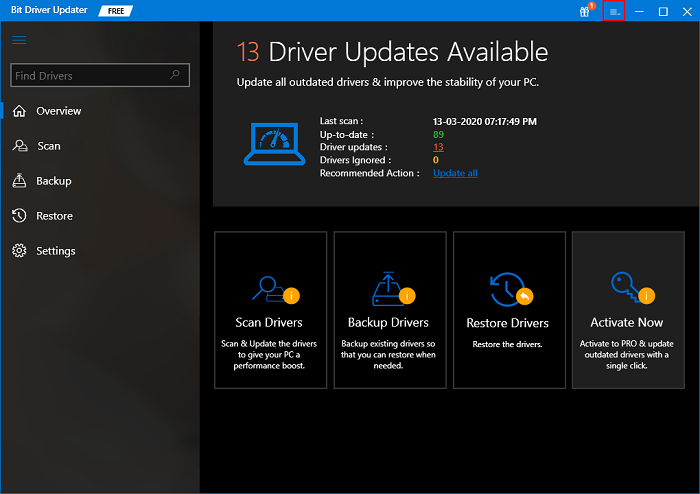 2. Driver Booster
If you want to give your PC's speed and performance the much-needed boost, then this is the best alternative to Driver Genius that you can use. It updates all the drivers and at the same time optimizes the device's functioning and speeds it up. Below are its central features.
Features
Creates a restore point before making any changes to your PC.
Lets you compare the currently installed driver with the available update.

Encompasses the PC optimization tools, such as registry cleaner, and junk file remover. 

It fixes issues related to the system's working. 

Lets you install the driver updates from within the program.

It is among those rare free alternative to Driver Genius that let you download unlimited drivers. 

You can download drivers without an active internet connection.

It comes with a disk defragmenter tool that reduces the PC's boot time significantly.
Why should you avoid Driver Booster
There are not many reasons to avoid this software, except for the fact that the installation wizard tries to install other undesired programs on your PC and the driver download speed is a bit slow.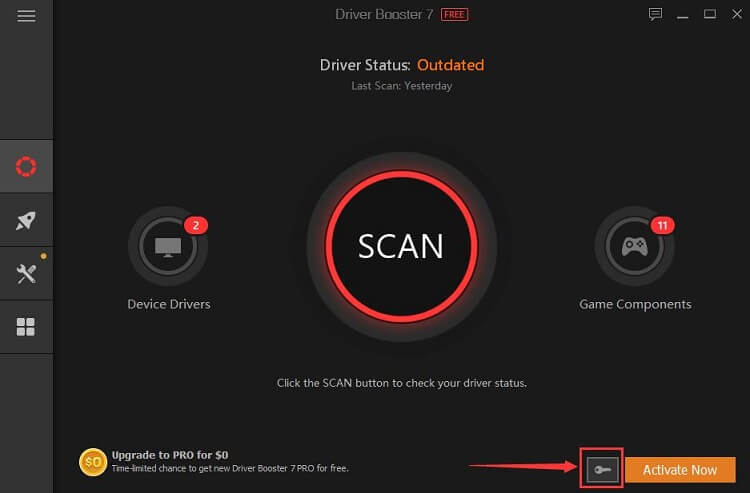 Read More: How to Recover Permanently Deleted Files in Windows 10
---
3. AVG Driver Updater
Almost every one of us has heard the name AVG. The brand has one of the most widely used antiviruses in its name. But, not everyone knows that it also offers a driver updater that is one of the best Driver Genius alternatives. Here we talk about the features it offers to delight users.
Features of AVG Driver Updater
Boasts a huge driver database of about 1, 27, 000 drivers.
Lets you scan for outworn, faulty, and missing drivers in real-time.
It allows you to restore the drivers and undo any unwanted changes made to your PC.
Resolves common PC problems such as crashes, freezing, and connectivity errors.

It thoroughly analyzes your PC to find the correct drivers.

The user interface is intuitive, straightforward, and easy to use.
Why should you avoid AVG Driver Updater
Despite being such a feature-packed software, you may need to rethink about using it for the reasons that it does not have any extra features such as a password manager and junk cleaning tools. Moreover, this software is a bit expensive than its counterparts.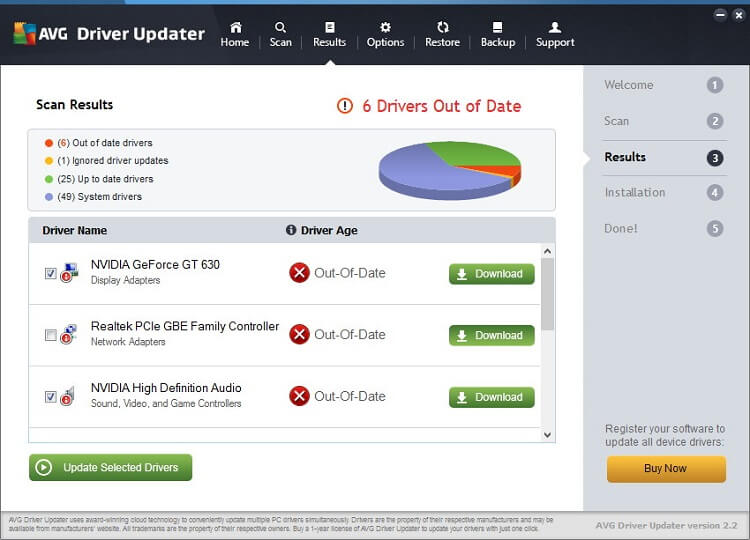 ---
4. Avast Driver Updater
This entrant on our list is also among the most widely used driver updaters and one of the best free alternatives to Driver Genius. What make it a favorite of millennials are its incredible features. It offers many advanced tools and options to attract users worldwide. Below we talk about a few of them.
Features
The process of installation is intended at minimizing problems related to hardware.
Hosts a functionality to restore the previous driver updates and revert the changes made to the PC.

Unlike some other Driver Genius free alternatives, it lets you update all the drivers automatically in a single click.

It consumes fewer PC resources in comparison to the other best Driver Genius alternatives.

The user interface is uncluttered, straightforward, and easy to use for novice users.

Scans the PC inside out and then enlists the drivers needing an update.
Why should you avoid Avast Driver Updater?
There are only a few reasons for which you need to give a second thought to this software. The prominent ones of them are that its driver installation process requires a bit of effort from your end and scan scheduling is not available.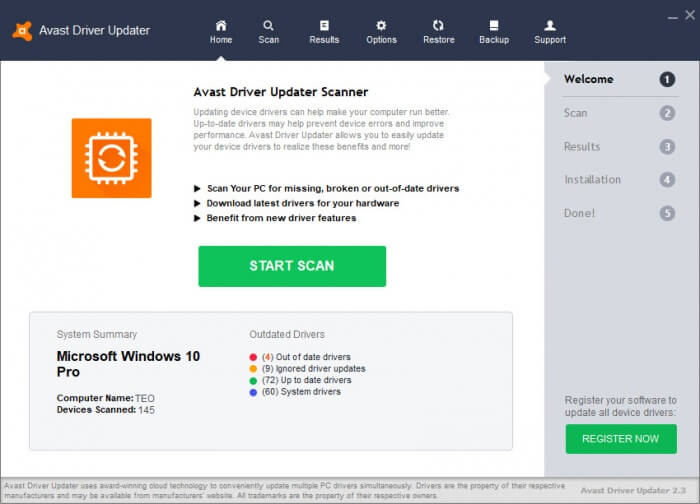 ---
5. Driver Talent
Here comes another talented and the best Driver Genius alternative available for free. With this utility, you can install drivers for multiple systems simultaneously. In addition to this, it offers many other features to fit the driver update requirements of both the experienced as well as amateur users. Below we enlist the same.
Features
Hosts support for multiple languages.
With this alternative to Driver Genius, you can install driver updates offline.
Boasts numerous themes to choose from.
Lets you install driver updates with just a flash drive.

It does not show any annoying pops to hamper the user experience. 

There is no limit to the number of drivers that you can install.
Why should you avoid Driver Talent
You only need to consider two shortcomings of this software before giving it a try. First, it does not support bulk driver downloads. And, second is that it sometimes sends you notifications to get the pro version.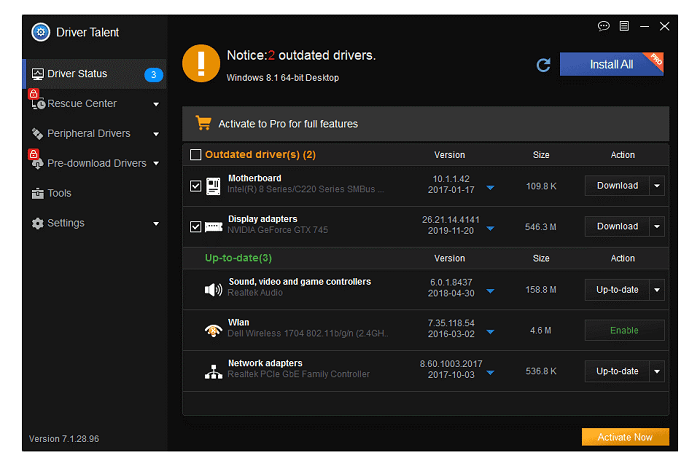 ---
6. Ashampoo Driver Updater
Ashampoo has always delighted the users with the PC care products it offers. With this driver updater software too, it leaves no stone unturned to be the favorite choice of users and the best Driver Genius free alternative. Let's have a glance at the features that attracted and instigated us to include it on our list.
Features
Updates all the outdated, corrupt, and missing drivers automatically in just a single click.

It lets you

create driver backups and restore them if anything goes wrong later on.

The interface of this software is user friendly. 

Boasts compatibility with all the latest Windows versions.

Boasts a vast catalog of approximately 1, 50, 000 drivers.
Hosts tools to optimize and enhance the performance of the PC.
Why should you avoid Ashampoo Driver Updater
There are only two reasons for which this software is not at the top position on our list of the best Driver Genius alternatives. First, you need to shell out a few bucks and get the pro version to unlock all the high-end features. Second, the trial version is less efficient in comparison to other similar programs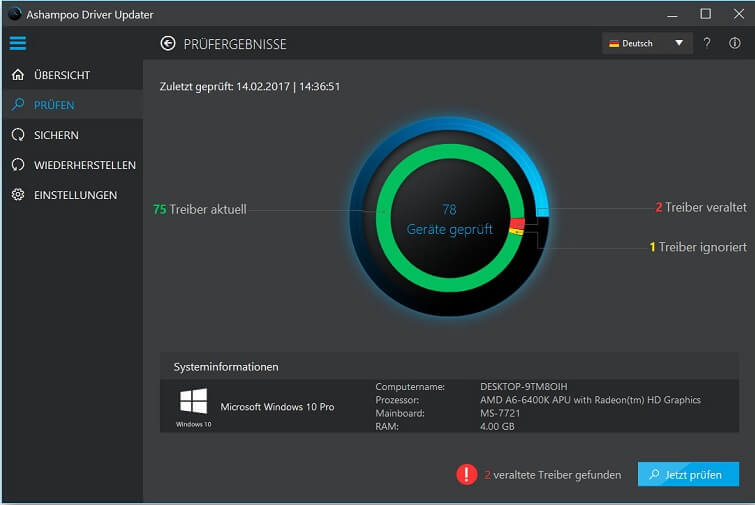 ---
7. Driver Easy
When the talk is about the best Driver Genius alternatives, the name of Driver Easy cannot be missed. It is perhaps the easiest software to update drivers in a snap of fingers. The features that it offers delight users across the globe. Let's discuss the prominent ones out of them below.
Features
With its search functionality, you can easily find all the needed drivers.

Boasts the option to create and restore driver backups without any tiring effort. 

It allows the driver

installation from the program itself without directing you anywhere. 

Encompasses a huge driver database for your PC.

Lets you schedule the driver scans as per your wish.

Runs the driver scans even when your device is idle
Why should you avoid Driver Easy
Driver Easy falls a hair short of the other similar Driver Genius free alternatives for only two reasons. The first one is that it does not allow bulk downloading of drivers. The second one is that its driver download speed is slow in comparison to its counterparts.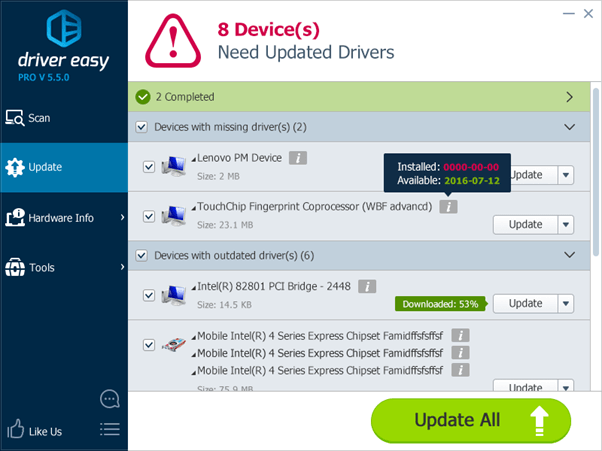 ---
Top Free Driver Genius Alternatives of 2021
Above we reviewed the best Driver Genius alternatives. Go through them in the light of their features, pros, and downsides. Then, select the one that you think is the perfect fit for your requirements. Lastly, before you hit that arrow to go back, don't forget to bookmark Innovana Blog for more such interesting tech information and updates.
Subscribe to Our Newsletter
Keep yourself updated with the latest technology and trends with Innovana Thinklabs Limited.