Technology has even changed the traditional reading experience. Now book lovers do not have a lot of books in their library as they prefer to read books on their digital devices. Some read on their reading tablets, such as Amazon Kindle, while some read on their mobile phones. However, you can also read books on your Windows computer and laptop. Most probably, the digital books come in an ePub format. To read them on a computer or laptop, you require some best ePub readers for Windows.
Just like you need some decent PDF readers to view PDF files, in the same way, you require some best ePub reader for PC to read ePub format files. ePub primarily stands for electronic publications. Usually, the books that get published online or on any digital platform comes in an ePub format. However, as the technology developed, people started publishing their books electronically. As a result, there are so many ePub readers available in the market for Windows. But, not all of them are suitable for an exceptional reading experience. That's why we have brought you a list of some of the best ePub readers for Windows. Let's have a look at them.
5 Best ePub Readers for Windows 10 PC
If you are a bibliophile, then below we have mentioned some of the best ePub readers for Windows. You must have one of these ePub book readers on your Windows 1o PC to read digital books.
1. Icecream Ebook Reader
Just like the majority of people loves icecream, a huge majority of bibliophile loves to use Icecream Ebook Reader to read e-books. It is one of the best ePub reader Windows 10 users can ever get. The user interface of Icecream Ebook Reader is so simple yet attractive. No matter if you are reading an e-book in a dark ambiance as the reading utility provides a night mode to read e-books in a low light environment comfortably. The reader software also provides a full-screen feature. Icecream Ebook Reader can also help you to get an experience of reading an actual book by creating a virtual book. The reader even lets you create bookmarks so that you can highlight the important sections of an e-book. Icecream Ebook Reader supports formats such as PDF, MOBI, etc. including the ePub format. Along with this, the best Windows 10 ePub readers offer book library/manager, copy, search, and various other advanced features.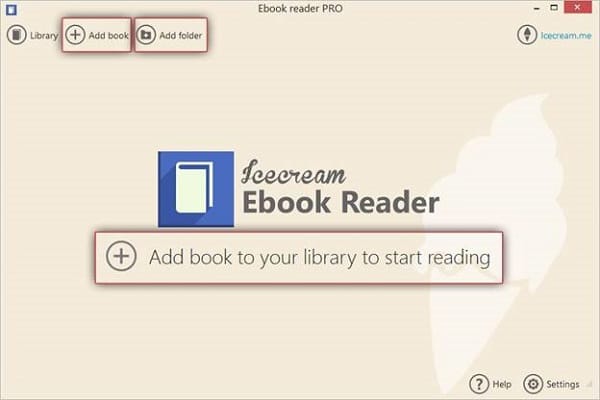 Also Read : Best Free PDF Reader for Windows 10, 8, 7
2. Calibre
Calibre is also an ePub reader that deserves to be on the list of some best ePub readers for Windows. It is one of the earliest among its alternatives. That's why it is also the most developed Ebook reader for PC. You can download Ebooks in PDF, ePub, and various other formats with the help of Calibre. This best ePub reader on Windows 10 also enables you to manage your Ebook quite efficiently with the help of its inbuilt Ebook manager. This advanced ePub reader even helps you in converting the formats of your Ebooks. You can use Calibre to transfer your Ebooks to some other devices as well. It provides almost everything that an Ebook reader requires.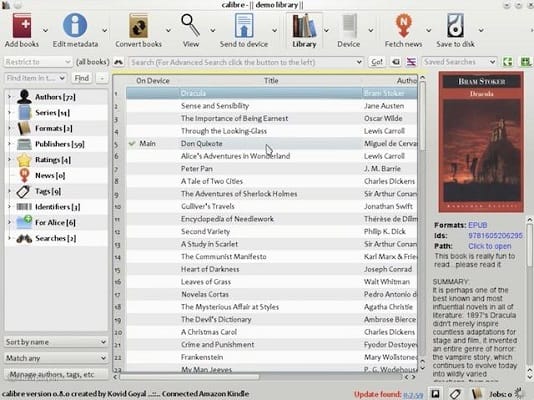 3. Freda
Have you ever searched for the best ePub reader for Windows 10 on Reddit or any other community platform? Then, you might have seen Freda among the most common names answers. Freda is quite popular among the bibliophiles across the globe. The Ebook reading utility offers quite an attractive user interface. You can adjust the theme of this reading app as you want. Along with ePub, you can even read books of various other formats, including PDF, MOBI, HTML, etc. with the help of Freda. Despite so many features, Freda is an entirely free ePub reader for Windows 10. However, it offers various in-app purchases.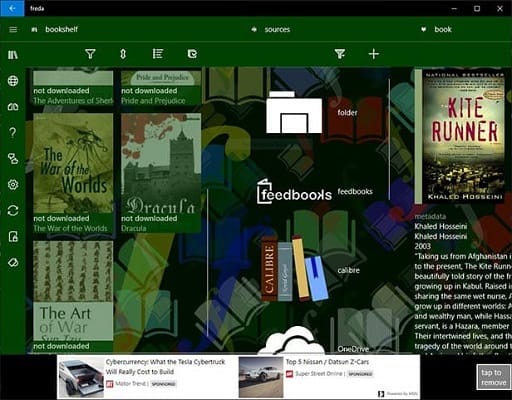 4. Bibliovore
Here comes another popular choice of Ebook lovers. Bibliovore is a utility to read Ebooks that you can only use on touchscreen Windows devices. However, the ePub reader offers so many advanced features that we cannot avoid it from our list of some best ePub readers for Windows. This best Ebook reader offers features such as Ebook manager and customizable themes. Along with themes, Bibliovore offers features to customize the font size of the book as per your convenience. Hence, without any second thought, we consider Bibliovore as the most customizable ePub reader on the list. You can give this Ebook reader a try, because it is entirely free.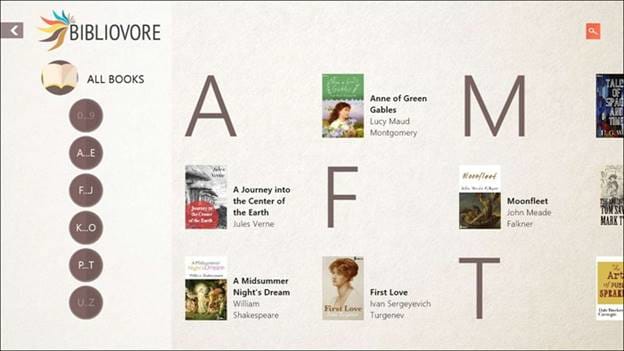 5. Adobe Digital Editions
The list of some best free ePub reader for Windows 10 is incomplete without Adobe Digital Editions. Adobe is quite famous for its various designing and editing utilities, such as Photoshop, Premiere Pro, etc. The company also offers one of the best ePub reader utility for multiple platforms, including Windows. Along with being an Ebook reader, Adobe Digital Editions also offers a vast online library from where you can purchase or issue a book on rent. Just like other alternatives, Adobe Digital Editions also offers features such as bookmark creation, copy, search, etc. You can also get support in all the major languages on Adobe Digital Editions.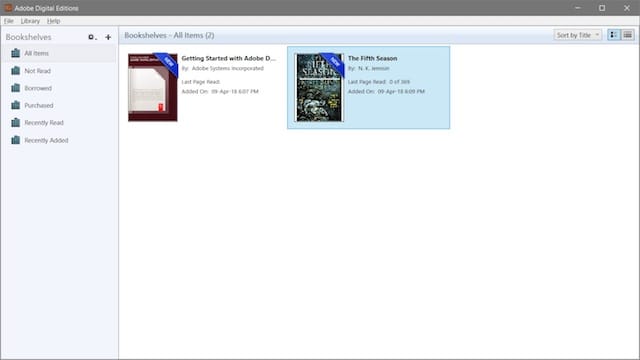 Also Read: Best Free Typing Software For Windows 10, 8, 7
So now, we would like to wrap up our list of some of the best ePub readers for Windows. These utilities are quite helpful to read Ebooks of various formats including ePub, PDF, MOBI, etc. Now bibliophiles don't need to purchase costly tablets just to read Ebooks. You can read Ebooks on your PC as well. Just download and install any of these best ePub readers on your PC and enjoy reading books like never before.
However, if you want to know more about various other utilities for Windows, then subscribe to Innovana blogs.
Subscribe to Our Newsletter
Keep yourself updated with the latest technology and trends with Innovana Thinklabs Limited.