Read on to know the best apps to view EXIF data and edit or remove it.
The picture that you upload on social networks divulges a lot of details about your personal life. The viewers can get a lot of information about you through the photo that you have uploaded. This is so because the cameras attach additional information to your pictures, such as the location details, time, date, device identity, and more. All these attached pieces of info are known as EXIF data. Anyone can know about your whereabouts through this data. Thus, to keep your privacy intact, you need to modify or remove this data using the best EXIF editors.
There are several EXIF viewers and removers on the web. But, not all of them are the perfect tools to do the needful. Thus, through this post, we talk about the truly best EXIF viewers and removers that you can use.
The Best EXIF Viewers and Editors to edit or Remove EXIF data
Below are the best EXIF editors that you need to view and remove EXIF data from your pictures effortlessly.
1. AnalogExif
If you need to change or remove the metadata for multiple pictures at once, then we would recommend AnalogExif. This one of the best EXIF viewers and editors helps you modify or remove the EXIF data from both captured as well as scanned pictures. Moreover, you can even edit XMP data with this software. Let's have a look at the highlights of this wonderful utility to remove metadata.
Highlights
There is support for multiple file formats such as JPG, JPEG, PNG, and more.
It helps you remove the metadata of all types such as EXIF, XMP, and IPTC.
With this EXIF data editor, you can add tags, titles, keywords, and other information that you want to the pictures.
It has high compatibility with both Windows as well as Mac platforms.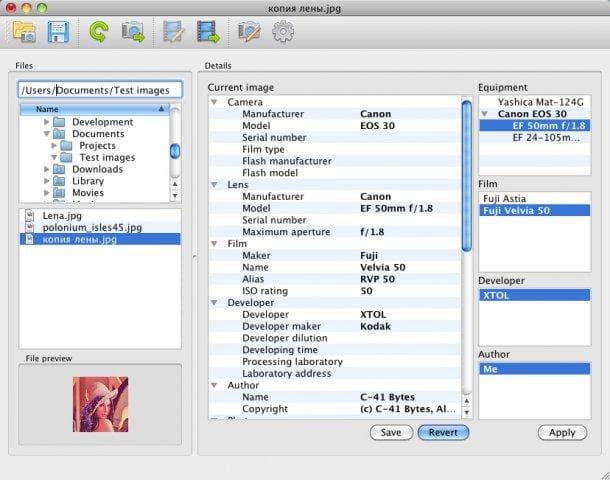 Read Also: 10 Best Free Music Notation Software For Windows 10, 8, 7
---
2. EXIF Purge
In our view, the best EXIF viewers and editors are ones that do not hog up the device's space. EXIF Purge fits this criterion perfectly as it is the most lightweight software and has a portable version so that you don't even need to install it. Apart from this, like most of the tools on this list, you can edit metadata for multiple photos with this software. Here are the highlights of this incredible software.
Highlights
The software is fairly easy to use.
It saves the edited pictures in a new folder. Hence, the original photos remain unaffected.
Lets you select the folder where you want the edited pictures to be saved.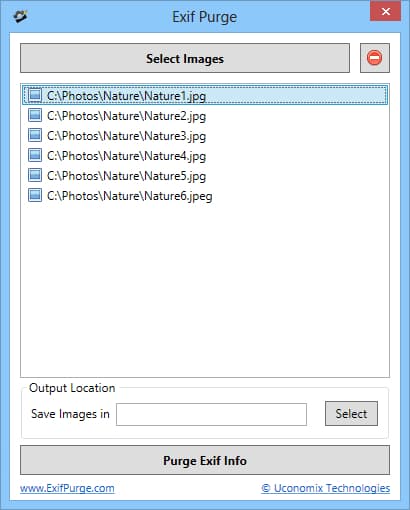 ---
3. Metadata++
This one of the best EXIF viewers and removers proves that you don't need to be a computing expert to effortlessly delete the EXIF data. With its simple and easy to use interface, you can remove the metadata from photos without any hassles. Apart from this, you can also use this tool to copy the EXIF data. Let's now have a glance at the highlighting features of this utility.
Highlights
It allows you to edit multiple types of metadata such as EXIF, GPS, XMP, IPTC, and more.
There is a context menu to easily navigate across various tools to remove the image metadata.
You can use this utility on all the Windows versions.
Lets you edit metadata for all image types like JPG, JPEG, WEBM, TIFF, and RAW.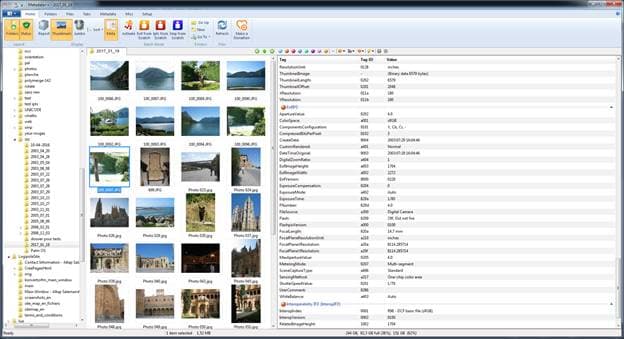 Read Also: 14 Best Audio Recording Software to Record mp3 Music
---
4. Image Exif Editor
This is one of the best tools to remove EXIF data from the iPhone. With this utility, you can snappily view and remove image metadata. Moreover, it displays are the details about how a particular picture was taken in a lucid format. This is not all and below is the highlights of this software that made it feature in our post.
Highlights
This photo metadata editor supports editing EXIF data in bulk.
It allows you to undo and redo your actions.
With the geolocation option of this image metadata viewer, you can change the photo location.
There is a functionality to obtain detailed picture information.
---
5. Exif Wizard
Here comes another utility to remove EXIF data from Mac. It also has the capability to get the details about the direction to where the picture was shot if GPS is enabled on your device. In addition to this, below are its highlights that caught our attention and made this utility feature in our list of the best EXIF editor for Mac and Windows.
Highlights
It does affect the picture quality of the original image.
There is support for iCloud Photo Library.
Even novice users can use this app to view and edit EXIF data as its UI is simple and intuitive.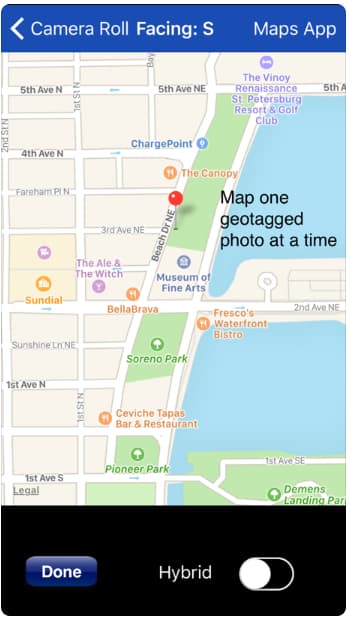 Read Also: 11 Best Music Players For Windows 10 
Above were the best EXIF viewers and removers. We found that a lot of confusion surrounds the user's mind about EXIF data. If you also have any doubts, then here we clear them all. In the below section, you'll find an answer to every question that you may have about image metadata.
Frequently asked questions about viewing and removing the EXIF data
Q1. What is EXIF data?
EXIF data, sometimes also called metadata, is an acronym for Exchangeable Image File Format. It is a piece of information that the camera stores when you click pictures. This information includes details such as time, date, location, camera model, focal length, etc.
Q2. How can I read and edit EXIF data?
Nowadays, there are a variety of ways to read the EXIF data. The latest versions of iOS and Windows also show you EXIF data in file browsers. However, the most convenient way to view and edit EXIF data is by using the apps listed in this post. You can choose any of the above apps to do the needful.
Q3. Should I keep or remove EXIF data?
Every photographer has different views about keeping or removing the EXIF data. In our view, this decision depends upon what you want to share with others and what you don't want them to know. However, knowing about the pros and cons of EXIF data will make your decision easier. Thus, here we enlist them.
Pros of EXIF data
Lets others know how you created a particular image.
Displays copyright details without a watermark.
Cons of EXIF data
Exposes your location.
Increases image size.
Best Exif Viewers to Edit and Remove Exif Data on Windows and Mac
In this post, we discussed the best EXIF viewers, editors, and removers. We also answered the common questions about EXIF data. Hopefully, now it is easier for you to read the metadata and decide whether you should remove it or not. In our view, you should eliminate it if you don't want to show others the way you took a particular picture. Lastly, before leaving, don't forget to subscribe to our updates. Don't worry we hate spams as much as you do.
Subscribe to Our Newsletter
Keep yourself updated with the latest technology and trends with Innovana Thinklabs Limited.