Download Facebook Videos for free and enjoy watching them anytime you like! 
Facebook has emerged as one of the leading social networking websites which attract the users towards its advanced and evolving features. Earlier used as a platform to make new friends and upload pictures, it has now become the most preferred network for online video streaming. In this article, we will discuss some of the best Facebook video down loaders available online so that you can quickly get all your favorite Facebook stuff in your library in just one click.
Also Know : Everything You Need To Know About Facebook Payments
Get to Know the 10 Best Facebook Video Downloader Online
Here, we have created a list of the best Facebook video downloaders available online:-
Getfvid
Getfvid is one of the best Facebook video downloaders. This website allows you to convert a Facebook video to mp4 (video) and mp3 (audio) file and lets you download it for free. This online service is compatible with computers, tablets, as well as mobile devices and does not require any software installation.
How to use Getfvid?
Copy the Facebook video URL that you wish to download
Paste the URL in the field provided on the website's homepage
Click on the 'download' button to save the video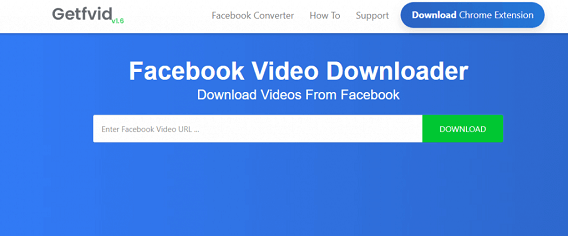 The downloader also offers an extension that you can add to your preferred browser. It makes the process easier and hassle-free. The website also provides the opportunity to download private Facebook videos – Visit Here
All you need to do is go to the private video page, copy and paste the page source in the space provided and click the download button to save the video.
FBDOWN
FBDOWN is another handy online Facebook video downloader, which works well with all your devices. You need to visit the website, paste the URL of the desired Facebook video, and click on the download button to save it to your device. The site is user-friendly and available in multiple languages. It also offers a 'how-to' tutorial right on the home page to make it easy for the visitors to understand its working. Not just the public videos, but you can also download private Facebook videos with ease using FBDOWN.

Not to forget, you can always install your chrome extension and save time while downloading the videos.

Image Source -FBDOWN
SaveAs
Another easy-to-use yet valuable online platform that can assist you with online FB video downloading is SaveAs.CO. It is free and has no limit to download. It is capable of saving videos on computers, tablets, and mobile devices (Android and iOS). All you need to do is paste the video URL and save it by clicking on the download button.

SaveAs.CO is one of the best online video downloader tools which can save all your Facebook videos without the need to install any software. No registration is required, and your device is safe from all kinds of ads or spams.
DoVideo
If you are looking for a trustworthy website from where you can download Facebook videos, your search ends at DoVideo as it is one of the best online Facebook video downloaders. Open the Facebook video link, copy & paste it in the DoVideo downloader, click on download, and you are ready to go.

It provides the best video downloading experience and also allows the choice to download the videos in high or low resolution as per the requirement of the user. Not just Facebook, DoVideo supports more than 1000 sites like Youtube, Instagram, and Vimeo, to name a few.
Also Read : What is Quantum Computing? Everything You Need To Know
BitDownloader
Another simple, secure, and reliable website from where you can save Facebook videos is BitDownloader. The videos will get downloaded at a very high speed, and there is no chance that the quality of your video will be compromised. After pasting the video link in the provided space, it does not directly save the video to your device but provides you with a list of resolutions and formats. Select your choice and click on download to save your Facebook video.

It is one of the best tools available online, which converts videos from Facebook to MP4 and several other formats. Cherry on the top, it saves the video to your device in just a few minutes, and no registration or software installation is needed here.
QDownloader
The biggest concern while downloading anything from the Internet is the device's safety. But you do not need to worry when you have QDownloader.io. Offering video downloading services from more than 800 different websites, QDownloader.io is sure to become your favorite at first go.

When it comes to Facebook, the simple process one needs to follow is to visit the video, copy and paste the URL on the top of the website's homepage and tap on the download button. Choose from the list of various formats and resolutions shown and save Facebook videos to your computer or phone. This tool is compatible with all your devices, whether it be Android, iOS, Windows, Mac, or Linux. It is 100 % free, secure, and does not interfere in the user's privacy.
FBvideo Saver
FBvideo Saver is one of the fastest and safest Facebook video downloader, which allows you to save both public and private videos to your device. The best part is that the website does not cost a penny and allows unlimited free downloads. The download links generated through the website support both computers and mobile devices.

To save a public Facebook video, start by copying its URL, paste it in the search bar, and hit the download button. The video gets downloaded at a very impressive speed, and you can choose to save it in SD or HD quality.
Savefrom
Savefrom.Net is a must-try Facebook video downloader that is fast, secure, and helps you download the video just the way you want. You can save the Facebook video directly through the website or can install the free browser extension 'SaveFrom.Net Helper.' This amazing extension allows you to download the video while watching it.

Savefrom.Net works well with Google Chrome, Safari, Firefox, Opera, and all other Chromium-based browsers. You can also download private Facebook videos, but make sure that you have the 'SaveFrom.Net Helper' extension installed in your browser.
Getfbstuff
Getfbstuff.com is a popular online platform designed to simplify the process of downloading both public and private Facebook videos in 2 simple steps. This website helps you to save Facebook videos in MP4 format and supports almost all your devices ( Windows, Mac, Android, iPhone, Linux, etc.). It is a free platform, and no software installation or registration is required. A public video can be downloaded by pasting the URL of the preferred video in the downloader's input text and then clicking on the 'download' button.

To download a private video, one additional step needs to be followed. You need to click on the 'Private Video' tab and then paste the Facebook HTML code of the video in the specified field.
Downloadvideosfrom
Downloading public, as well as private videos, is super easy with Downloadvideosfrom.com. This video downloader takes just a few seconds to save your favorite Facebook video to your device.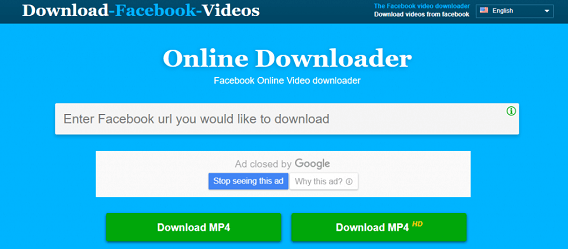 Paste the video URL you wish to download in the specified location, select the format and quality, and click on the download button. The website also offers a separate section for downloading private Facebook videos.
Know More :- Best Free Antivirus 
How to Download Facebook Private Videos
Now since we have discussed several efficient online Facebook video downloaders, it seems a lot easier to save any public Facebook video. But what about downloading a private video without getting into trouble?
Not all, but some of the above-discussed websites also provide the facility of downloading a private Facebook video. Let us first discuss the easiest and the most popular amongst them, which is Getfvid:
Go to the private Facebook video page
Press CTRL+U to open the page source and copy it
Open the URL – click here in a new tab
Paste the copied page source in the specified location
Click on 'Download,' and you are ready to go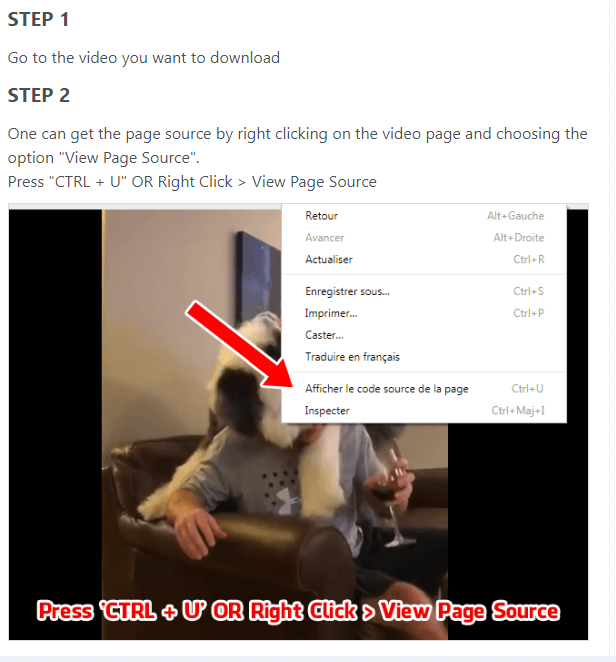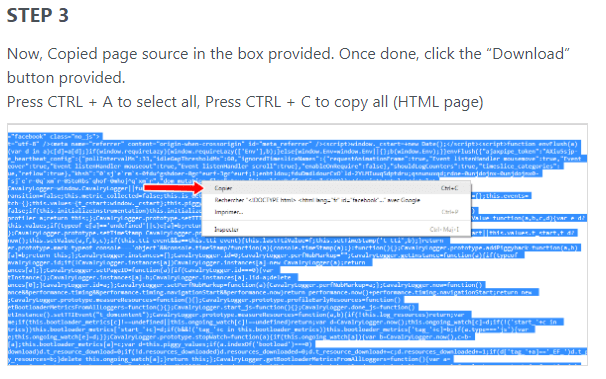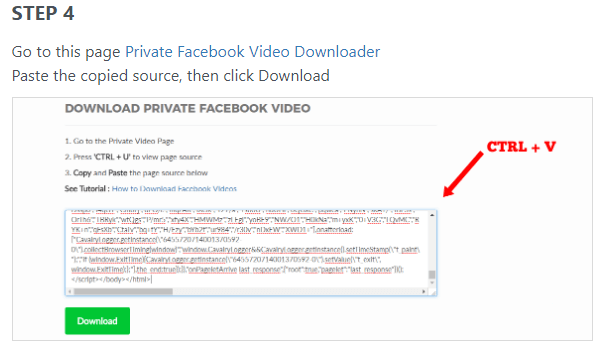 Another online web tool for saving private Facebook videos is FBDOWN. Here are the simple steps to use it:
Copy the video URL of the private Facebook video page
Visit the link 
Paste the copied link on the space provided and click on 'Get Video'
Copy the text from the left column to the right one and click on 'Download'
The video will get saved to your device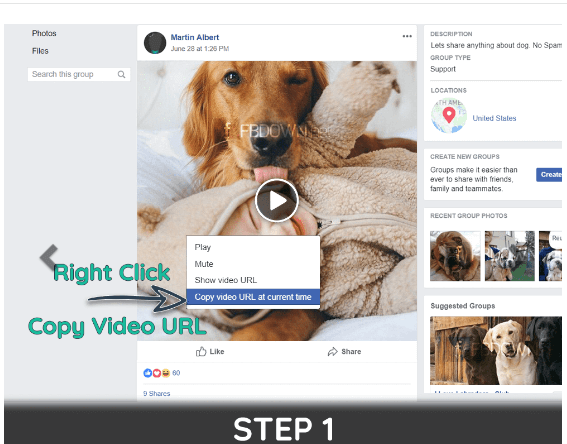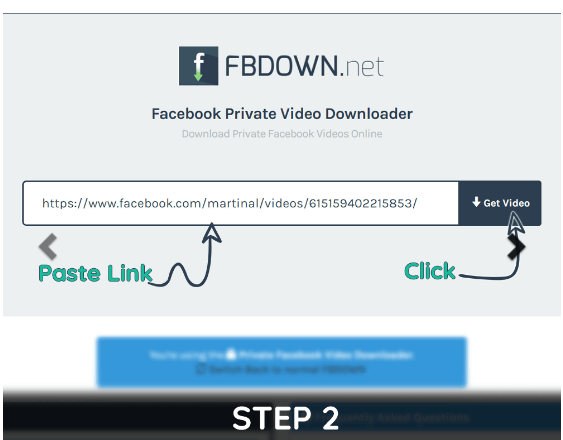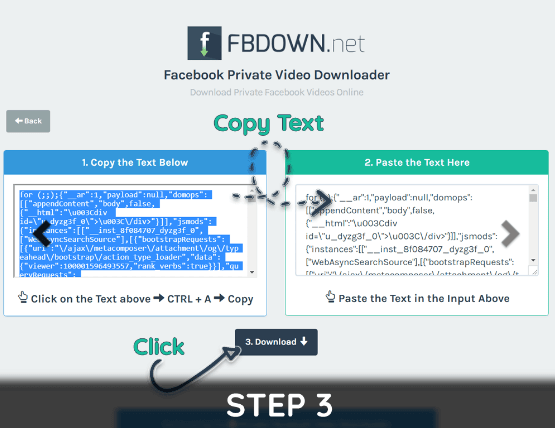 After learning about these advanced and reliable video downloaders, you can now easily save your favorite videos and watch them without being connected to the Internet. These tools are smart enough to convert your Facebook videos into multiple formats and also allow you to save them in different resolutions. All of them are free and safe to use on all your devices. So wait no more and pick the best Facebook video downloader online that works for you! Bookmark it on your browser and get ready to update your device with some latest and popular videos trending not only on Facebook but on other video websites as well.
Subscribe to Our Newsletter
Keep yourself updated with the latest technology and trends with Innovana Thinklabs Limited.