Which are the best fake GPS apps for Android? Let's start with the basics first. Most of the users do not have knowledge about the location privacy of their devices.  Location privacy is way important as many android apps needs access to your location to do better work. GPS is the most valuable and notable path to explore the current location on your smartphone. Fake GPS location apps help in providing a fake location to different apps and outsiders who access your location.
Google, Uber, Hotstar, Facebook, Instagram, and a lot of other apps won't let users proceed further until the user will allow them access location. However, it is necessary to permit location access but several apps run on the country's restricted GPS.
So, for those, you may use the best fake GPS location apps. You can also do pranks with your family, friends, and anyone by sharing the wrong location isn't it funny. As you all know, numerous untrusted apps share our confidential or personal information with other sites. In that case, if you don't want to share your actual location, then you can use fake GPS apps for those programs and instantly change your location.
Fake GPS apps permit you to change your exact location to any random location as you want. Here, in this article, we've collected some best GPS fake apps that must have on your smartphone.
10 Best Fake GPS Apps to Spoof your Location for Android Users in 2021
Looking for a fake GPS locating app for Android? Check out the list of the best fake GPS location apps for Android that can protect you from all kinds of outsider attacks.
1. Mock Locations (Fake GPS Path)
Mock Location allows you to navigate false information about your actual location. It is the most trusted and remarkable app that changes your real location into any random and fake location. If you don't want that anyone knows your exact location, then you can easily change your location by using Mock Location. Mock Location is available for free but for its premium version, you have to pay some amount.
Once you install Mock Location, it gives you a free trial for 24 hours, in this free trial you can also use its premium version feature. Purchase the premium version only when you get satisfied with its working. Almost 2.5 million users have given good ratings to Mock Locations.
Mock Location's user interface is quite decent and easy to use. Mock Location offers you a bulk of customized and well-designed options by which you can set your location as you want. You should try Mock Location and I bet that it will surely give you a great experience.
Features of Mock Location:
The app provides a fake location to others
The app provides a 24 hr trial to check the product out
The interface of the software is quite attractive
The app is loaded with lots of customization options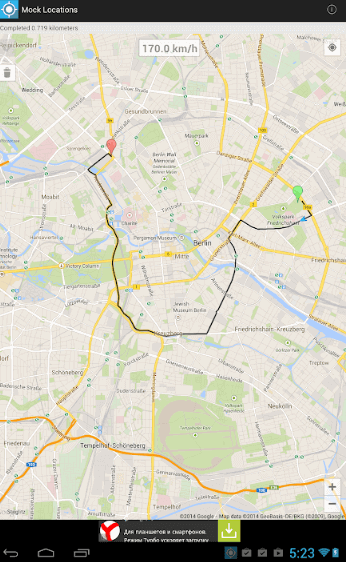 Also Know: Best Selfie Camera Apps to Capture a Beautiful Selfie Shot
2. Fake GPS
Another trusted and convenient best fake location app is Fake GPS. You can easily set your desired location from around the world in just a few clicks. Fake GPS allows you to choose the location around the world as it supports various kinds of Maps. One of the best features of Fake GPS is that it also records or monitors your complete location history.
In Fake GPS you have an option to add your favorite locations. Its effortlessly designed interface allows you to search your favorite places or location by mentioning only ZIP code. If you want to track someone's other location or test other apps ability without sharing your exact location then this app will surely impress you.
Features of Fake GPS:
The app allows the user to set the desired fake location
The user can monitor location history through the app
The user can save different locations in favorites
The interface of the app is quotes easy-to-use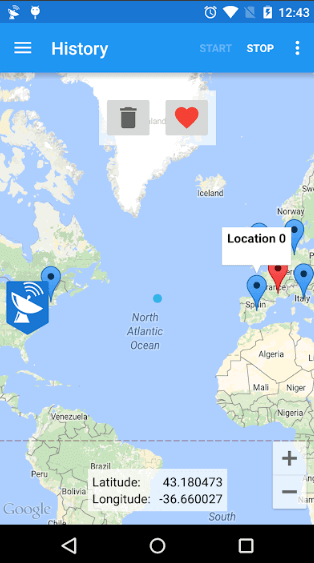 3. Location Spoofer
Change your location, and let the world think that you are there. Location spoofer is the best GPS spoofing app that easily spoofs your address and makes it all real. You can also see your specific location on satellite mode. For further use, it records all the faked locations that you have been chosen. Its free version contains a lot of ads and restricts you to get limited features.
For using full advanced features and to get rid of those frustrating ads you have to buy its pro version. Location Spoofer will also allow you to set spoofer for a specific period. It manages all your map caching data, current faked location, and spoofing location time.
Features of Location Spoofer:
The app allows the user to spoof locations
The app has a Satellite mode to watch
The user can schedule the app to set or remove location spoof
The free version of the app has ads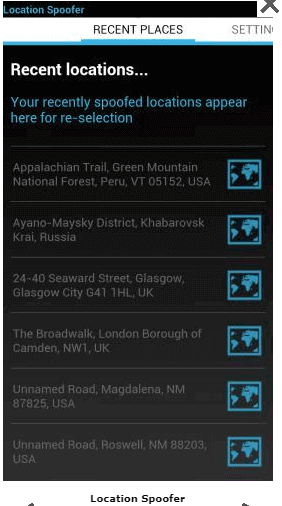 Also Read: Best Social Media Blocker Apps To Enhance Your Productivity
4. Fake GPS Go Location Spoofer App
Another great spooging app for android users is- Fake GPS Go Location Spoofer App. Fake GPS Go Location Sppoger has two approaches to search for GPS, firstly by name of places and secondly by GPS coordinates. When you explore your required location, click on Play and start spoofing about it.
Its free version has limited features such as regular spoofing on all android devices, no root form available for Android 6.0 or above versions. and more. But to access standardized or advanced features like more root options, more spoofing options, an expert mode, and more you have to buy its paid version.
Features of Fake GPS Go Location Spoofer App:
The user can set the location using names of places
The app allows setting location using coordinates
The free version of the app has limited features
The app is quite easy to comprehend and use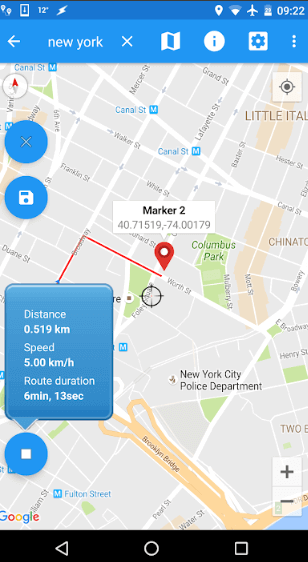 5. Lexa's Fake GPS Location
Fake GPS Location by Lexa is the most prominent and highly configurable best location changer app for android smartphones. This brilliant app has some in-built features that include a bookmark location, begin the program on the boot.
With this app, you can set the random movement of your location, which means you can change your spoofed location after a specific period. It has been downloaded by more than 1 million users. It is the most sophisticated and highly rated app on the Google play store.
Features of Lexa's Fake GPS Location:
The app is very highly configurable
The user can schedule location switch through the app
It is one of the most commonly used apps
The app has a very sophisticated interface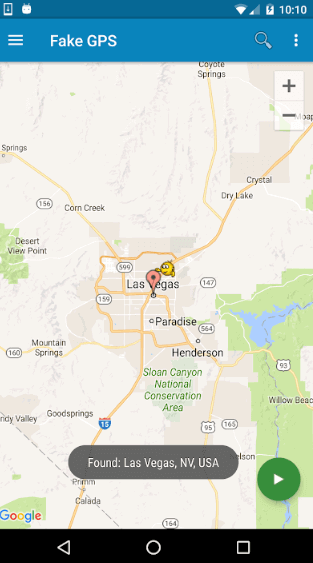 Also Read: 13 Best Android Dialer Apps
6. Hola- Fake GPS Location App
Another brilliant Fake GPS app to spoof up your actual location is Hola- Fake GPS app. It is the best fake GPS location apps on this list. This free fake GPS app is generated by Hola. One of the most amazing features of this Fake GPS app is its Chat option.
Yes, you've heard right, in this app you can also chat with other individuals from different corners of the world. You can change your real location into the wrong one in just a few seconds and easily make everyone fool with your wrong location. In case to hide or change your real location, you have to turn off the internet location traffic point in your android settings. Now, you have to enter your desired location and press GO, now what you are reached your desired or spoofed location.
Features of Hola- Fake GPS Location App
The app provides fake locations effectively
The app protects the user from outside attacks
The user can set a fake location within seconds
The app provides an option to chat with other users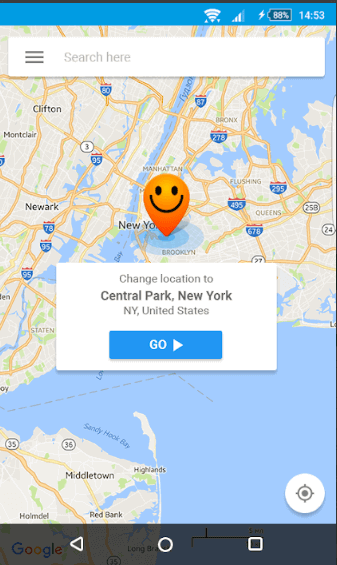 7. Fake GPS Run
Do prank with your friends and make fool them by changing location. Fake GPS Run is one of the best fake GPS for android users. In other words, you can say it telepathy in virtual space by the virtual method. It is an ideal choice for coordinating with your applications, photos and quickly change your accurate location into the wrong one in a single go.
You have to give specific permissions to Fake GPS Run such as you require to jump to developer mode and follow the other directions that are mentioned in-app. Moreover, the rest of the work is as simple as that, now just enter the place where you want to be and click on go now, just sit back and enjoy your time in that place virtually.
Features of Fake GPS Run:
The app provides a location in coordination with other apps
It can only be used in developer mode
The user can activate a fake location within seconds
The app operates with an easy two-taps method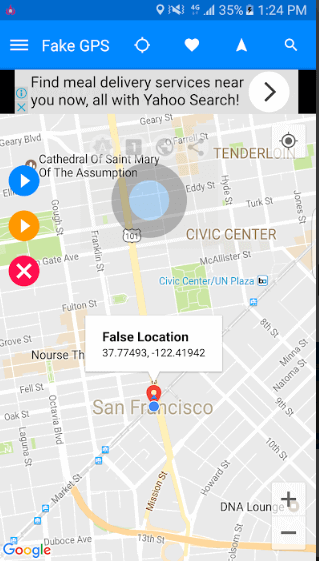 Also Read: Best WalkieTalkie Apps for a Long-Range Distance
8. FakeGPS Location
FakeGPS Location is one of the best apps that helps in sharing fake locations with other apps. The app works as a GPS spoofer. Any user can choose any place as a location with two easy steps and get a fake GPS for free. Devices with or without root can avail the benefits of this application and prevent other applications to get a hold of your actual location. Fake GPS Location is a great way for GPS spoofing on Android devices.
Features of FakeGPS Location:
The app works on both rooted and unrooted devices
The user can easily set fake location with the app
The location can be easily shared with others
The app protects the actual location of the user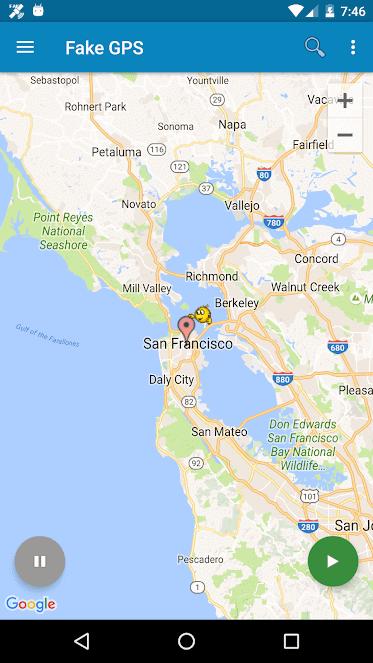 9. Fake GPS Joystick
Another great way for faking GPS location is to download and install the apk of Fake GPS Joystick. The app rewrites the user's current location and provides a fake one to the third-party applications, websites, and other services. The 'joystick' feature of the app makes it fun to use. It is one of the most commonly used fake GPS apps that allow GPS spoofing on Android devices.
Features of Fake GPS Joystick:
The app has loads of customization options for joystick
The user can change the size and opacity of the joystick
The allows the user to set the location using the joystick
The app can hide notifications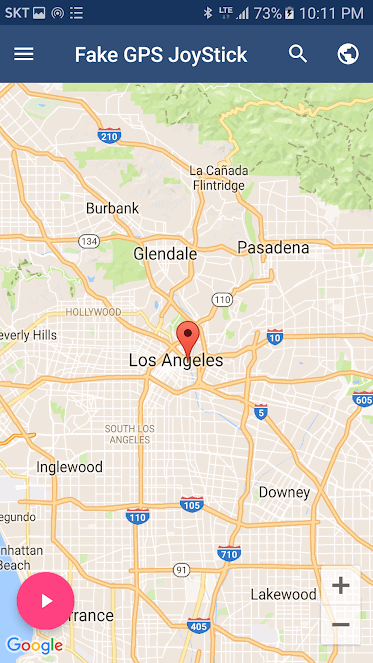 10. Fake GPS 360
Approx all the applications on any Android device ask and search for the user's location. Some applications may misuse this data to harm the user. Fake GPS 360 is a fake GPS pro app that allows its user to switch to any desired location while using social media platforms or playing online games so that the actual location of the user is secured. The user can select any location of his choice to be shown.
Features of Fake GPS 360:
The app can also be used on rooted devices
This app can be used on unrooted devices
The app can be used to geotag images
The app allows the user to set fake location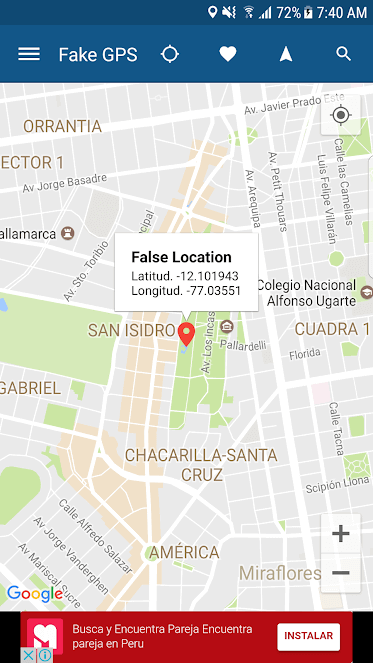 Frequently Asked Questions (FAQs) about Best Fake GPS Location Apps For Android
Q1. Is a fake GPS location app safe to use?
Yes, it is completely safe to use a fake GPS location app. There is no potential harm in using a fake GPS location app. Research has been conducted by a lot of institutions for the same and the final result of all the research shows that it is beneficial to use location spoofing apps to protect the actual location of the user from outsiders.
Q2. Can someone track a fake GPS?
No, one of the advantages of using a fake GPS location app is that it does not allow any outsider or any third-party app to trace the actual location of the user and ensures safety.
Q3. How does a fake GPS location app work?
All the fake GPS location apps use the same principle to provide fake locations. Such apps conceal the actual location of the user and provide fake coordinates according to the user's desire. This unreal location is then provided to all the third-party apps, websites, and other data collectors.
Q4. Is it illegal to use a fake GPS location app?
No, it is not illegal to use a fake GPS location app in most countries. Every user has a right to protect his actual location from outsiders. So it is recommended that all the users download and install the best fake GPS location app to protect his/her actual location and safeguard from all kinds of breach of security.
Final Thoughts about Fake GPS Locating apps for Android :
When we start using an app we have to grant those apps some permissions which include access to our location and our contacts but it also harms our privacy. You may use the above-suggested best fake GPS location apps to protect your privacy. You can also use Fake GPS apps to do pranks with your friends by teasing them with an incorrect location.
Don't mess with your fun moments, even make them more enthusiastic by using the GPS spoofing app. Goof-up with your accurate location and change to the wrong one virtually.
Subscribe to Our Newsletter
Keep yourself updated with the latest technology and trends with Innovana Thinklabs Limited.