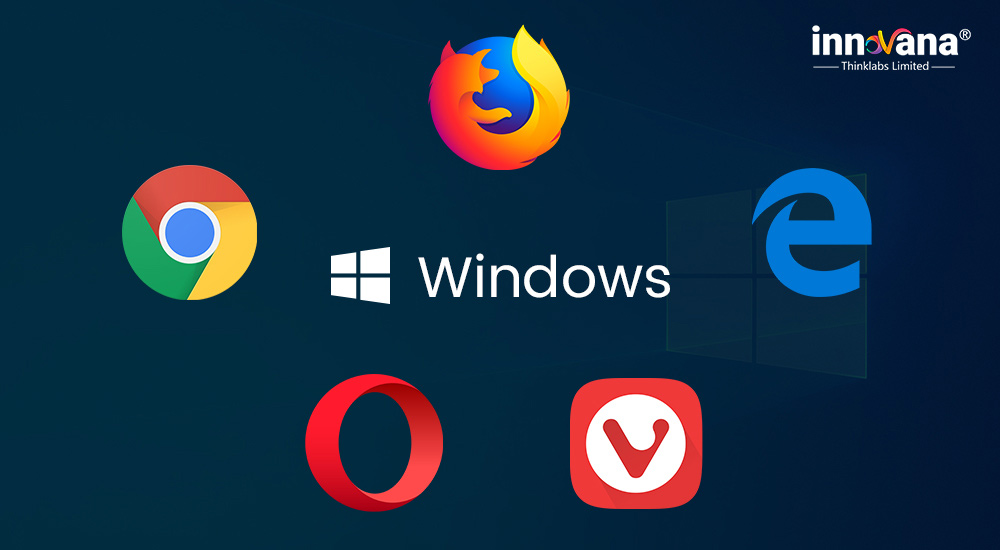 Browsers are not merely a way to access the Internet. These days, they have become a door to the world of massive knowledge. No matter what you want to know or the website you desire to visit, simply type it in the browser's address bar and the browser displays everything like magic. But, when it takes ages to load and display the desired results, people get annoyed. And, like you, they also search for the fastest browsers for Windows 10.
There is a plethora of browsing software available currently and all of them claim to be the fastest and best browsers for Windows 10. But, not each browser is fast and a perfect fit for your needs. Therefore, we tested all the browsers and picked the fastest browser for Windows for you. The next segment focuses on the same.
Top 10 Fastest Web Browsers For Windows 10 and Older Version
In our search for the fastest web browser for Windows 10, we tried and tested a lot of browsers. Here are the best ones out of them.
1. Google Chrome – The Evergreen Browser
When the talk is about the fastest and best browser for Windows, the name of Google Chrome cannot be missed. It was the most popular browser with no rivals in 2009. Although many competitors of Google Chrome made their way into the market, still it is the best web browser for Windows 10 for reasons such as Incognito Mode, Chromecast, cross-device support, sync capabilities, and excellent profile management. Here we list out a few of its pros and cons.
Features/Pros:
Straightforward interface
Loads web pages in a blink of an eye
Chrome extensions to enhance speed and security
Frequent updates
In-built advanced options such as Language Translator, PDF Viewer, etc.
Cons:
Consumes a lot of RAM
Very few customization options
The bottom line is Google Chrome can be declared as one of the best browsers for Windows 10 with negligible cons.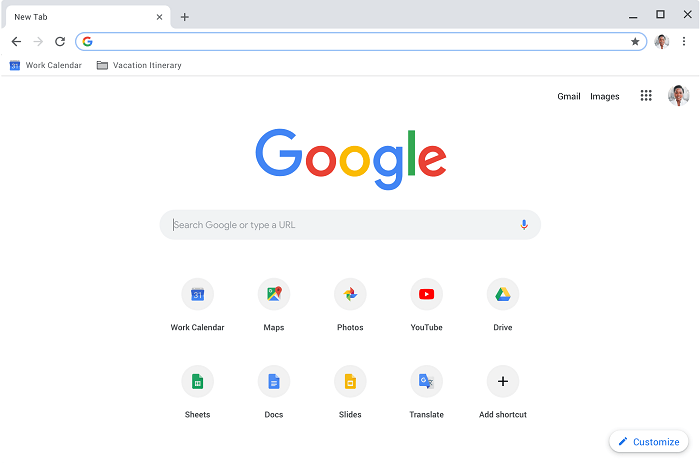 ---
Also Know: Best Free VPN for Windows 10 to Protect your Privacy
2. Mozilla Firefox – Topmost Alternative to Google Chrome
This is perhaps the toughest competitor for Google Chrome. Earlier it was not that efficient, but with revamped features such as recommendations, tab management, task manager page, etc. it is increasingly becoming popular among masses. Apart from this, what makes it the best and fastest web browser for Windows 10 is its Tracking Protection feature that loads web pages in a snap of fingers. Here're its most prominent pros and cons.
Pros:
Revamped design and features
Private browsing mode and advanced tracking protection
Comparatively lightweight
Cons:
Too many suggesting links and ads on the landing page
Bookmarked webpages are hard to find
After analyzing the pros and cons, Mozilla Firefox can be called the best alternative to Google Chrome.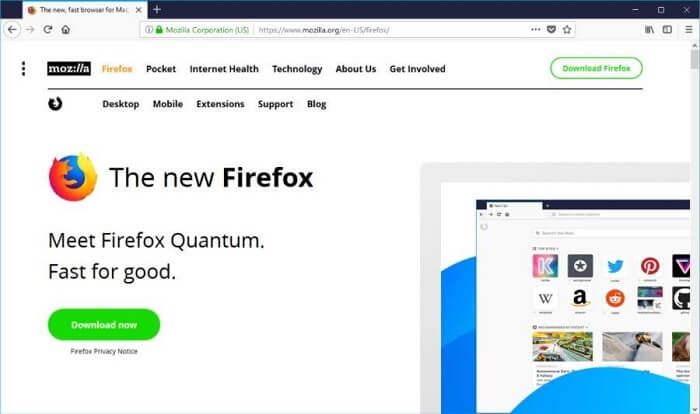 ---
3. Opera- The All-rounder
Here comes another fastest browser for Windows 10. What makes it feature in this list is its data compression mode, battery saver, in-built ad-blocker, screenshot tool, crypto mining prevention, currency converter, VPN service, and many other tools. Further, what makes it an all-rounder and alternative to Firefox and Chrome is its Opera Turbo feature. It compresses traffic and loads web pages fast. Here, have a glance at its pros and cons.
Pros:
Allows you to add a shortcut for your favorite website
Has in-built tools to detect malicious content and other threats
Lightweight as compared to the other browsers
Cons:
A bit slower than other best browsers for Windows 10
Not updated frequently
Our final verdict is, it is a tough competitor for both Firefox and Chrome. Further, it is also one of the best browsers we have used as far as features are concerned.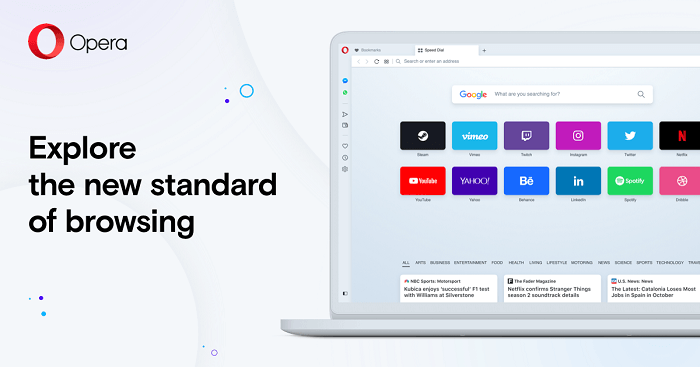 ---
4. Chromium – The Google Chrome Clone
By look and feel Chromium seems like a web browser similar to Google Chrome. We call it the best and fastest web browser for Windows due to automatic updates, data sync, and many other features. Google also borrows source code from Chromium and this is also one of the reasons which it becomes worth trying. Take note of its pros and cons shared here.
Pros:
Frequent updates
Free to use and open source
Cons:
No support for Adobe Flash
Sandbox mode disabled in some cases
In our view, this clone of Google Chrome is worth a try if the above cons do not bother you.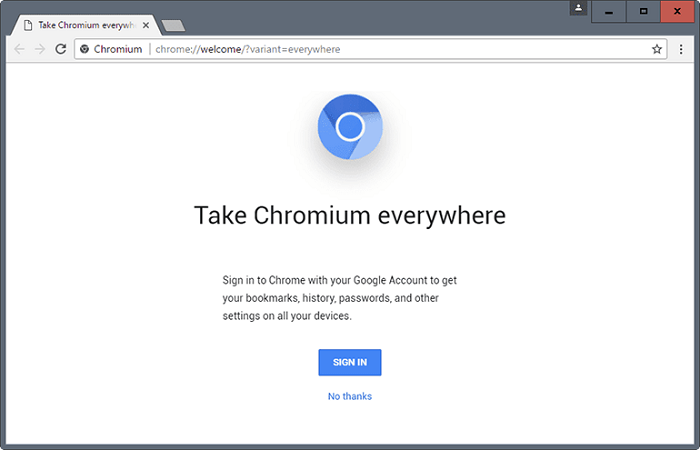 ---
5. Vivaldi- Highly Customizable Browser
This recently launched browser from the founders of Opera is gaining popularity due to the features such as adaptive UI, Chrome extension support, customizable keyboard shortcuts, and mouse gestures, etc. In our tests, we noticed a few pros and cons of Vivaldi. Here they are.
Pros:
Has a lot of customization options
Comes with a plethora of privacy and security features
In-built notes functionality
Cons:
A limited number of themes
Hogs up a lot of memory
As it is evident from our review, you may try Vivaldi if you want a feature-rich browser with a lot of customization features.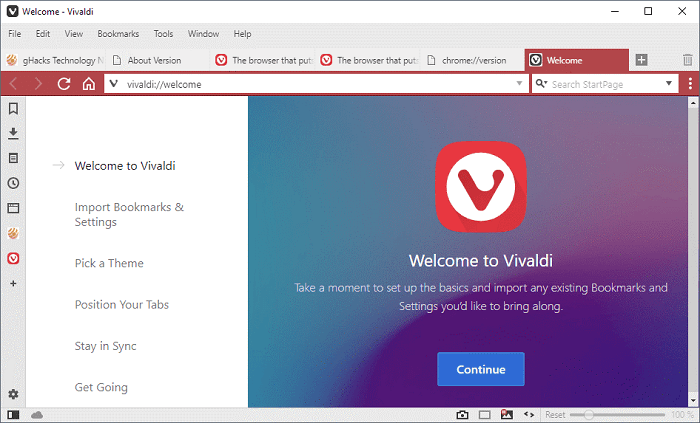 ---
6. Torch Browser – The Best Torrent Downloader
This is the favorite and best browser for Windows 10 if you want to download torrents. The tools such as built-in torrent downloader, media grabber, torch facelift, etc. make this fastest browser for Windows standout from the rest. Apart from this, it also has a download accelerator that speeds up downloads. Here're its pros and cons.
Pros:
In-built accelerator to speed up downloads
Functionality to listen to your favorite music for free
Drag and drop feature for easy sharing
Cons:
Only a few sharing options
Sometimes, the media grabber struggles to function
       We recommend this fastest browser to everyone who wants to download torrents with ease.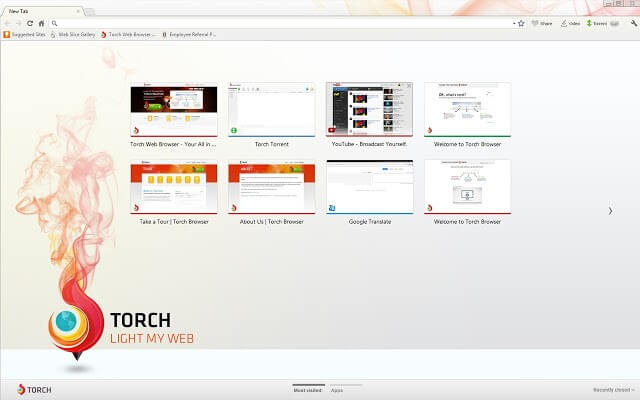 ---
7. Brave – The Ultimate Privacy Protector
This browser focused on user's privacy is also the best web browser for Windows 10 available currently. What makes it fastest and unique is its in-built blocker and integration of the private tabs with Tor. Apart from this, it also gives you the freedom to choose from 20 search engines. Here we share its pros and cons.
Pros:
Aggressive adblocker and private tab integration
Less data consumption than other browsers
Lets you choose from 20 search engines
Cons:
Not many extensions and add-ons
A lot of features are still in beta stage
In our view, this is the best browser for you if privacy is your topmost concern.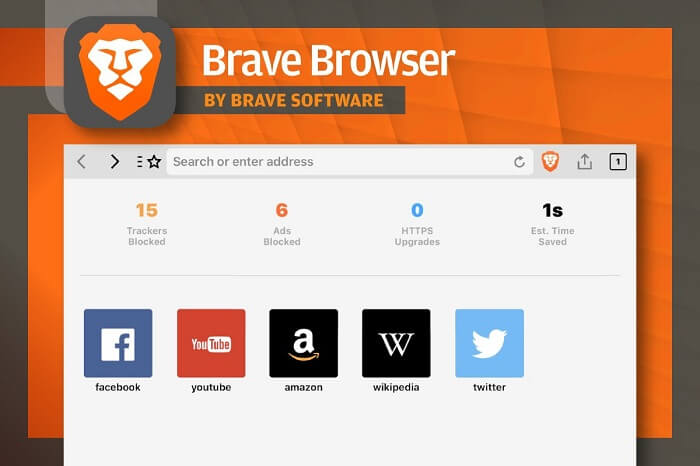 ---
Also Know: The Best Bluetooth Software for Windows 10
8. Microsoft Edge – Microsoft's New Age Flagship
When the race is about winning the title of the fastest browser for Windows 10, the tech giant Microsoft cannot lag. The freedom to set aside tabs, a single hub for bookmarks, downloads, and browsing history makes this new browser from Microsoft one of the best Chrome and Firefox alternative. Along with this, some other features such as built-in notes extension, nearby sharing, tab preview, and reading mode also make it stand out from the crowd. Here we enlist a few of its pros and cons.
 Pros:
User-friendly interface
Alters you about dangerous sites
One of the most reliable browsers for Windows 10
Cons:
Requires more space and large as compared to other browsers
Fewer extension than other browsers
No history search option
 You can try this browser if you want a fast browsing software from a brand like Microsoft.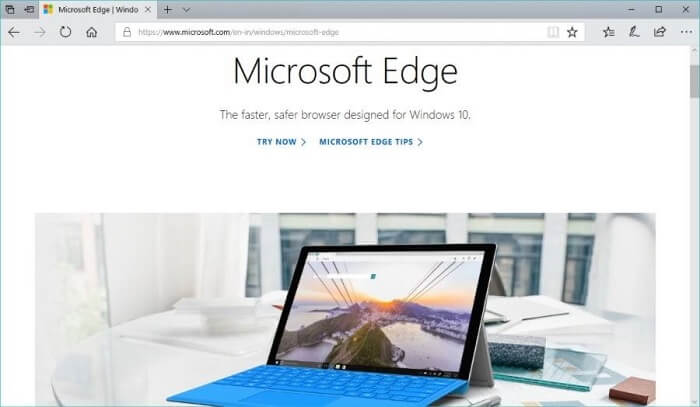 ---
9. Maxthon – The Internet Explorer Look Alike
It is a good choice for all the fans of Internet Explorer as it has the same look and feel. What makes it the best web browser for Windows 10 are features such as drag and drop, parental controls, and automatically filling out your credentials whenever you want. However, there is a notable con that it does not stop malware downloads. You need a third-party antivirus such as ITL for stopping them.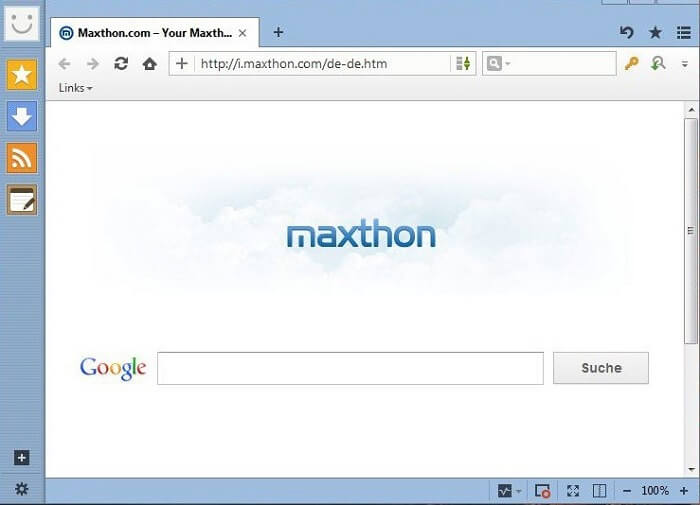 ---
10. Tor – The Package of Security Tools
This is one of the best browsers for Windows 10 because of the plethora of security features it offers. In addition to this, here are some of its notable pros and cons.
Pros:
Open source browser, i.e., anyone can inspect the codes
Privacy centric search engine
Hides your IP address
Cons:
No encryption for traffic
Outdated user interface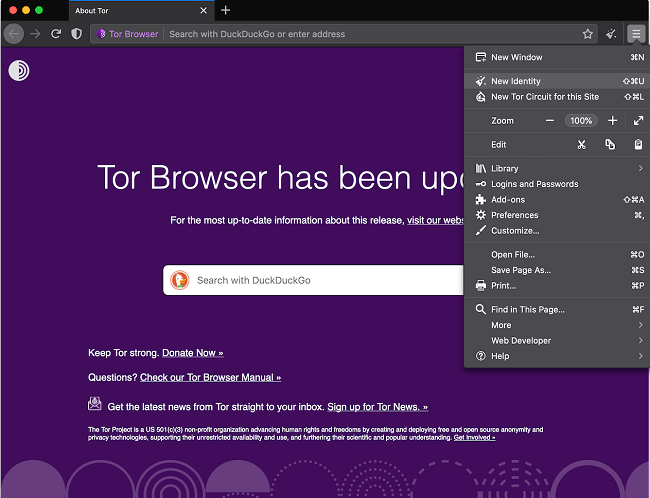 After going through the pros and cons, we can say that this is a decent browser to try.
Now the list of the best browsers ends. Based on our observation, Google Chrome is the fastest browser for Windows 10. But, if you are looking for good browsers other than Chrome, then Vivaldi, Microsoft Edge, and Mozilla Firefox are also worth a try. Lastly, before you leave, do not forget to let us know your views about this blog-post in the comment box below. Also, subscribe to our newsletter for staying updated with all the tech trends and happenings.
Sign up for our Newsletter and stay informed