Read on to know about the best free CAD software for Windows and Mac to unleash your imagination and transform it into actuality.
Nature has bestowed humans with a wide imagination. And, technology has made it possible to turn almost everything you can imagine into reality. For instance, someone once envisioned the car that you now drive. What made its creation possible is Computer-aided design, i.e., CAD. With this technology, you can create 3D models of futuristic products to see and modify their real-world performance.
Do you also have a breakthrough idea of some product that you would take the world by storm someday? Then, you may need the best free CAD software to make a three-dimensional picture of the product in your mind, modify, analyze, and optimize its design to fit the user requirements.
And, if you are a designer, designing student, or freelancer who wants to transform the world with their designs, the best free CAD programs are of great help to you. They let you handle all product designing tasks from beginning to end without digging a hole in your pocket.
Now, if you are wondering where to get the best free CAD software for Windows and Mac, this article is all you need to read. After thorough market research, we have compiled a ranked list of the top programs you can use.
Without further ado, let's get started with it.
Read More: 10 Best Free Drawing Software
Top 10 Best free CAD software for Windows and Mac in 2022
Below are our top recommendations for the best free CAD software you can use this year on your Windows or Mac computer.
1. FreeCAD
Let's talk about FreeCAD, i.e., one of the best free CAD software for both beginners and experienced users. If you are a beginner, you are going to like it for its smooth learning curve. Its interface is friendly enough for you to learn and use the software effortlessly.
And, for professional users, it boasts a range of advanced features that you mostly find in pricey software. For instance, using its parametric environment, you can undo and redo your moves to come up with the best possible design.
Moreover, for advanced users, it has an integrated Python console to perform tasks with just one-line commands. In addition to this, you also get a power-packed geometry kernel based on Open CASCADE Technology to create and modify Boundary Representation (BRep) objects and Non-uniform rational basis spline (NURBS) curves/surfaces.
Another thing we liked and you may also like about this open-source software is, you can expand its functionality with the help of plugins.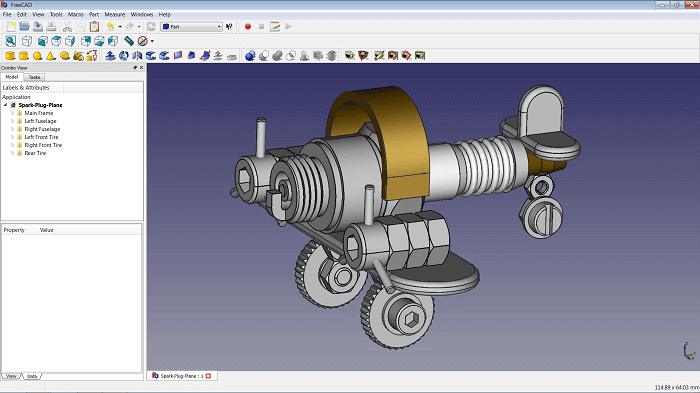 2. Tinkercad
Taking the list of the best free CAD programs, let's introduce you to Tinkercad. If you are someone who is enthusiastic about learning CAD, you are going to like this software for sure. It motivates you to learn more about various aspects of 3D designing, electronics, and coding with the help of its interactive classrooms and lesson plans.
The best part about this software is that even users with no experience can start tinkering online to unleash their imagination.
With this software, you can perform a lot of tasks, such as modifying, rotating, and aligning shapes/objects, importing .svg and .stl files for designing purposes and exporting the designs in .stl, .vrml, .x3d, and .obj formats. And, if you want to save time while performing these tasks, you have the option to use shortcuts to perform them.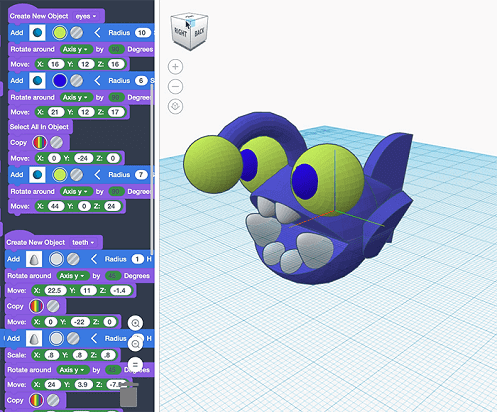 3. OpenSCAD
If you are a coding aficionado, OpenSCAD is one of the best free CAD software for Mac and Windows. Its interface uses more codes than menus and shortcuts.
It is an ideal free CAD software for developers due to its extensive use of coding with sufficient documentation for beginners to learn and use it.
Talking about the features of this software, we found it fascinating for its Constructive Solid Geometry (CSG), high customization, sound notifications on full rendering, and support for shortcuts to perform designing functions. Moreover, it also allows you to import/export files in SVG, AMF, and 3MF files.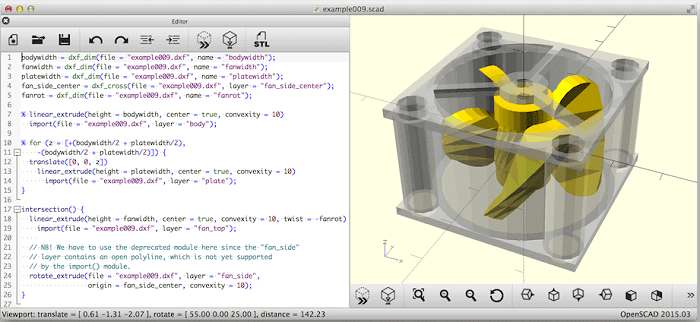 Read More: Best Free Image Resizer Software for Windows 10, 8, 7
4. LibreCAD
If you are looking for the best free CAD program to create 2D designs, LibreCAD can be a perfect pick. It is an open-source software suitable for both personal and commercial environments.
As far as features are concerned, it is loaded with an admiringly customizable interface that supports over 30 languages, design libraries from BRL-CAD, attractive geometry designs, ray tracing, and benchmark suite.
Furthermore, it provides a lot of import/export options as well. You can get your projects imported from AutoCAD or any other best CAD software. And, for project exports, it supports DXF, SVG, and PDF formats. Moreover, it comes with support for DWG and DWF formats too.
Moreover, if for any reason you want to extend the software's functionality, you can use readily available plugins to do it.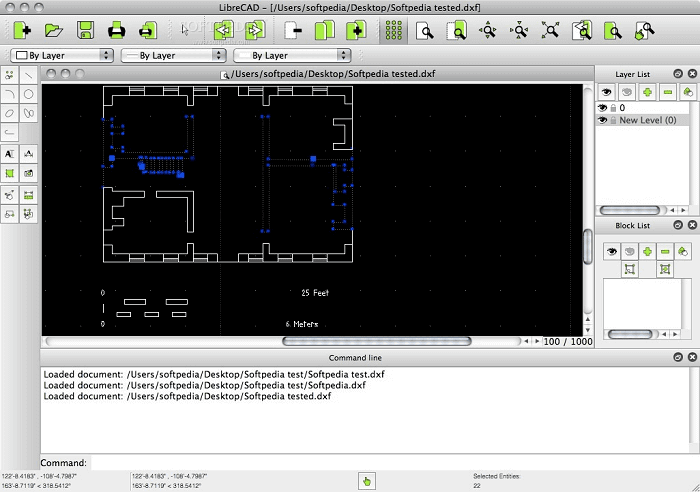 5. SketchUp
Let's now take a look at SketchUp, another free CAD software for Mac and Windows to perform 3D modeling for idea visualization. What brought this web-based software to our attention is its incredible features.
Some of its likable features include 3D workspace customization, team collaboration options, easy layer management, lightning effects with Google SketchUp, and support for a wide range of plugins.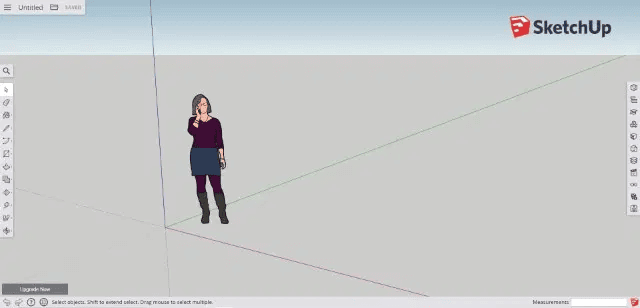 6. ZBrushCoreMini
Formerly known as Sculptris, ZBrushCoreMini is also among the best free CAD programs to experiment with digital sculpting. It has an extensive range of highly customizable brushes that you can use to create and modify 3D sculptures effortlessly.
Moreover, other features that make it one of the best free CAD software for Mac and Windows include surface covering with pattern (Tessellation), automated UV creation, preloaded materials to create quick designs, and symmetry mode for axis defining.
Talking about the interface of this software, we found it to be highly impressive. It is a breeze to use it with an easy-to-access toolbar that provides quick access to frequently used tools.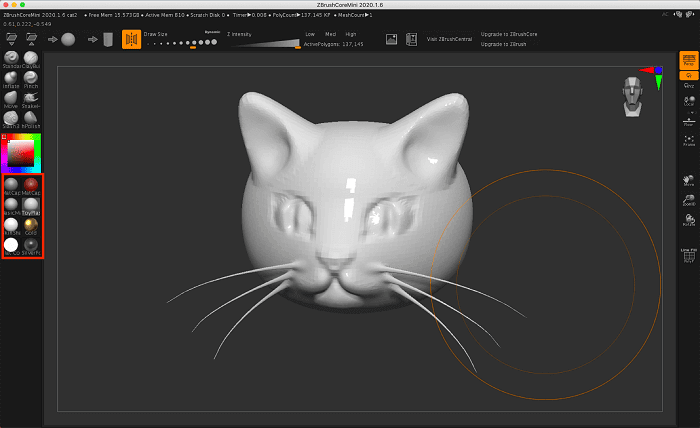 Read More: Best Free Photo Editing Software For Windows 10, 8, 7
7. AutoCAD
No list of the best free CAD software can be complete without AutoCAD. It has been an industry standard and a favorite of millions of architects, construction professionals, and engineers for many years.
Though you need a premium license to use this software after the expiration of the free trial, you can get its one-year license for free if you are a student.
Some of the acclaimed features of this software are its Autodesk Cloud to access DWG files, contrast improvements, display of every nearby measurement while drawing, and the selection and preview options to eliminate multiple objects.
Moreover, the software allows you to create, edit, and view drawings (including CAD drawings) virtually on any device.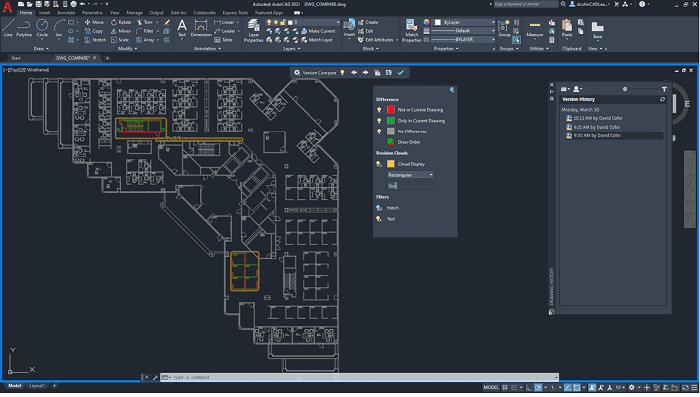 8. Fusion 360
Here is another CAD software with a free trial from the makers of AutoCAD. Even after the expiry of the trial period, students, creators, and other non-professionals can use it free of charge.
It found a place on our list of the best free CAD programs for its features, such as sketching tools to create and edit sketches, quick creation of a design prototype, manufacture-ready results, a platform to program the manufacturing.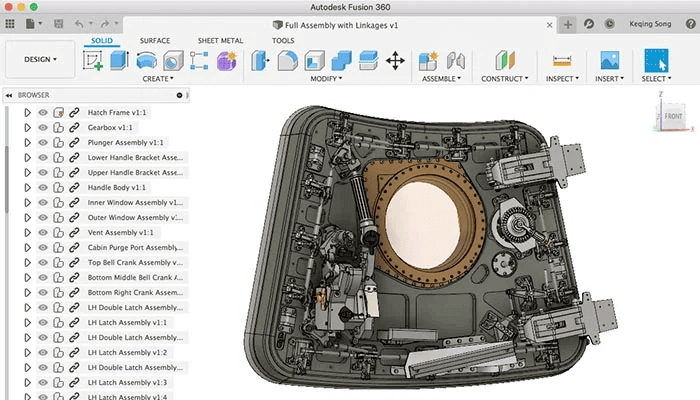 9. Onshape
Onshape is a SaaS-based cocktail of CAD, in-built data management, business analytics, and real-time collaboration tools.
It gives fierce competition to Fusion 360 for a top spot on the list of the best free CAD software. We decided to put it in this position on our list for its features such as cloud support, creation of complex models from the browser, and comprehensive architecture design database.
Moreover, you can also import DWG, DW, or DXF files with this software completely free for students, educators, and hobbyists.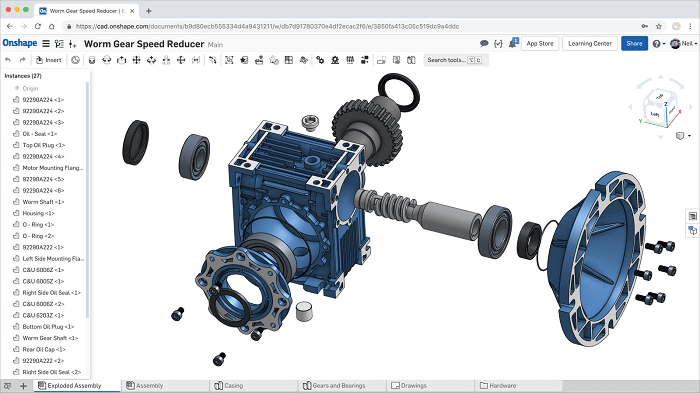 10. planner5d
If you are looking for a 3D/2D home design free CAD software for Mac, planner5d is one of the best picks.
It makes it easy for you to create a dream home with features such as snapshots to make a realistic image of the design, friendly interface, use of custom colors/patterns/materials in furniture, project upload, and customization options.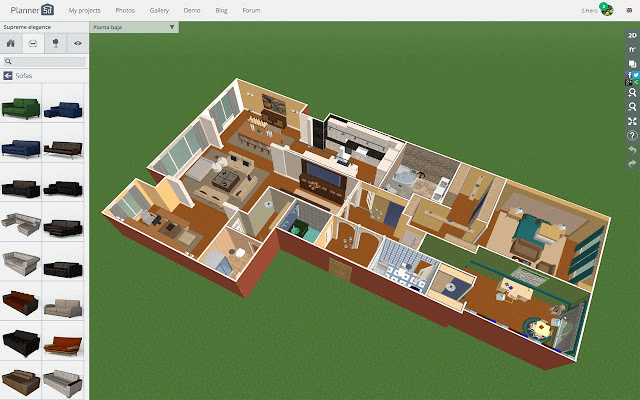 Read More: Best Free Photo Collage Maker Software
These were our top picks for the best free CAD programs and software. Now, let's go through the answers to a few connected questions to help you pick the perfect one for your requirements.
Frequently asked questions
Here are answers to some of the most common questions related to the best free CAD software for Windows and Mac.
Q1. What is a CAD program?
A CAD (Computer-aided design) program is software engineering professionals and designers use for performing 2D and 3D physical component modeling. These programs help in the creation, modification, and analysis of 3D objects with an easy-to-use interface, a wide variety of tools, and an extensive library.
Q2. How does CAD improve design quality?
With the help of CAD, designers can analyze design with a high degree of accuracy using multiple tools to spot and correct flaws, thereby improving design quality.
Q3. Is there any best free CAD program from Google?
Yes, SketchUp is one free CAD software from the house of Google. However, the tech giant later sold it to a company named Trimble for further sales and development.
Q4. Why is CAD useful in product designing?
CAD aids product designing in multiple ways. Below are some of them.
Easier product development
Provides a basis to create a virtual network
Offers good modeling options
Q5. How are CAD and CAM connected to each other?
Integration of mechanical engineering and software knowledge connects CAD and CAM with each other.
Q6. Is it difficult to learn CAD?
If you are a design enthusiast, learning CAD is not a tough job. However, you should get yourself acquainted with UI and commands to make the learning process smooth.
Q7. Why should I use CAD software?
You may find it helpful to use CAD software because of the following reasons.
It helps you create top-quality designs.
You can change and use the design again with ease.
CAD software helps you make more accurate designs.
You can share your designs with others easily.
Q8. What products can be made with CAD?
Here are examples of a few products that you can make using CAD.
Technical illustrations
Floor and building plans
Roadmaps
Designs related to architecture
Q9. Which is the easiest to learn free CAD software?
The ease or difficulty of learning CAD software depends on your experience and skills to a great extent. If you are a beginner with relatively little experience and a low skill set, it is better, to begin with, more user-friendly software like Tinkercad.
Summing up the best free CAD software
Through this article, we introduced you to the best free CAD programs available currently. You can choose one of them depending on your specific needs, experience, purpose, and skills.
If you know other free software that deserves a place on this list, kindly use the comments section to notify us about the same. We will try our best to review and include it.
For more tech recommendations and updates, be sure to check out our blog daily.
Subscribe to Our Newsletter
Keep yourself updated with the latest technology and trends with Innovana Thinklabs Limited.