Youtubers and content creators have always dreamed of having a large amount of audience but unfortunately, this dream isn't accomplished due to many reasons. Those reasons are content quality, content type, language and more. One of the most important reasons is language – yes this is a very crucial reason behind having low followers. Language always remains a barrier to many people, for example, if you want to watch a movie but that movie is filmed in the German language and now you are worried because you don't know German, sadly you think that you have to drop the idea to watch that film. Fortunately, tech marvels develop so many software to make ease of work.
Now you can watch any other language film in your familiar language via subtitles or captions. Adding captions to your video or audio makes the content more impressive and understandable. There is a bulk of software available for adding captions and subtitles to your video, but everyone is not familiar with it. For those individuals who don't know the best free closed captioning software, read this write-up carefully.
Top 5 Best Closed Captioning Software for 2021
Having captions or subtitles on videos makes the video more attractive and creates a buzz into the listeners. If you are also looking for the closed captioning software then read this write-up. Here we've collected a bunch of best closed captioning software-
1. Amara
Don't be limited always be endless and limitless. Many individuals have to face language barriers therefore to get you free from language fear Amara is here. Amara is a great tool that turns on the subtitles and captions for any video. With Amara, you can build free subtitles and for larger projects, you can also coordinate with its translator's teams.
Amara editor is all free to create captions and it has also been awarded as great editing software. Amara is offering its brilliance for 10 years. It is an ideal tool for beginners to start transcription and it is also based on cloud-subtitle editors.
Features-
It makes your work easier and quicker by supporting a bunch of keyboard shortcuts to synchronize captions with your video.
Amid of the synchronizing phase, it automatically schedules time code to your subtitles for closed captioning.
Supports various playback modes, so you can easily adjust the speed of the video as you want.
For pro users, it brings a special touch by modifying time-codes directly on the timeline that saves their time.
Additionally, Amara has an in-built video player that will run with your workflow and you can view your captions or subtitles while creating.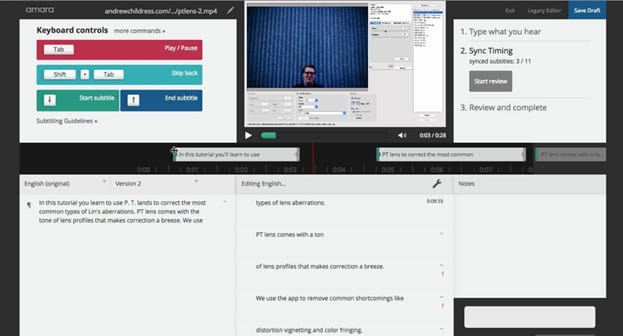 Also Read: Best USB Bootable Software for Windows/Mac
2. Rev
Another best closed captioning software is – Rev. However, Rev is not completely free but presently it offers 45 minutes free to add a caption and subtitles the video or audio. It is the most reliable and trustworthy tool for creating captions to video or audio.
Once you've used your free trial 45 minutes, it charges only $0.10 per minute. Currently, it is trusted by 170.000 clients across all the organizations around the world.
Features-
It ensures the top quality of captioning any video or audio.
Its mighty and latest technology provides output very quickly with great quality.
It also protects your content from hackers and middleman attacks by securing them to no limit.
It transcribes your audio with 99% accuracy and also able to manage the English language in multiple accents.
It allows you to captioned or transcribed millions of minutes in a single go.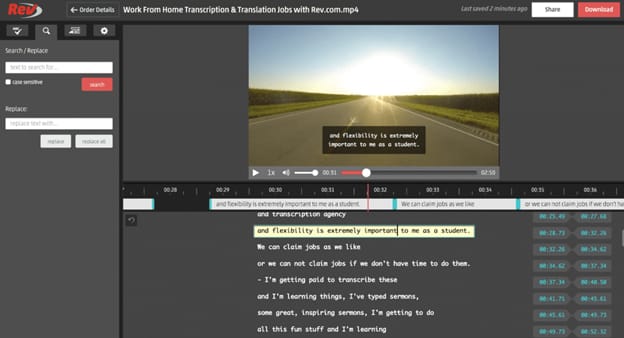 3. Aegisub
A complete free kit to create subtitles and captions – Aegisub. It is an open-source platform for building captions and subtitles. It is the best closed captioning software to transcribe audio to subtitles and subtitles to audio. It offers you numerous features such as font style, color, size, etc, that make your caption more attractive and powerful. For accessing the functions of Aegisub and creating captions/subtitles you need to download its software.
With Aegisub you can rotate your text and also set a specific duration for appearing the text in the part which you want. The drawback of Aegisub is that it won't let the user edit video while playing. And its user interface is not so easy to understand for everyone.
Features-
To get clear captions it also allows you to zoom in and out the audio waves.
In assistance to replay the video parts, it features the visual audio waveforms. Although, this feature is just for video replaying mode.
It is very flexible as it allows you to choose the part where you want to appear the captions and subtitles.
Compatible with Windows, Linux, macOS X.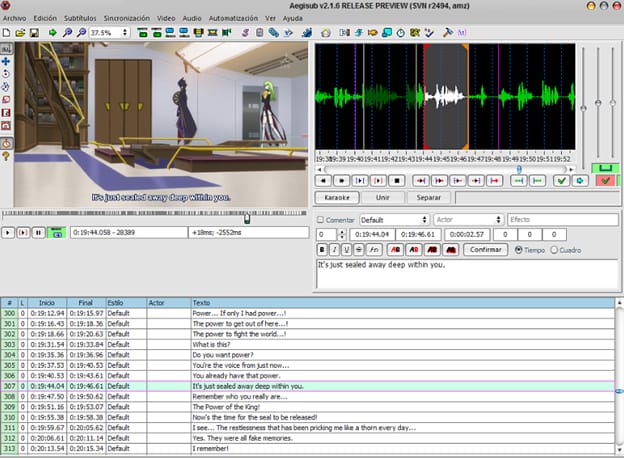 4. Jubler Subtitle Editor
Jubler subtitle editor is a software which is used to edit or create captions. It is used to generate all-new captions or subtitles and also used to modify the existing text. It is the most popular and remarkable tool until now. It is a freeware and open-source platform. It is available on Windows, macOS X, and Linux.
Features-
It allows you to make changes in the design-time and modify your captions with its various in-built translation mode.
It also displays a video subtitle bars on the video timeline, bu just for presentation part.
You can choose the visual waveform from a certain part of the video and directly add captions to selected waveforms.
It is far better than any other closed caption software as it is very flexible and allows to edit the font style, size, color, and borders.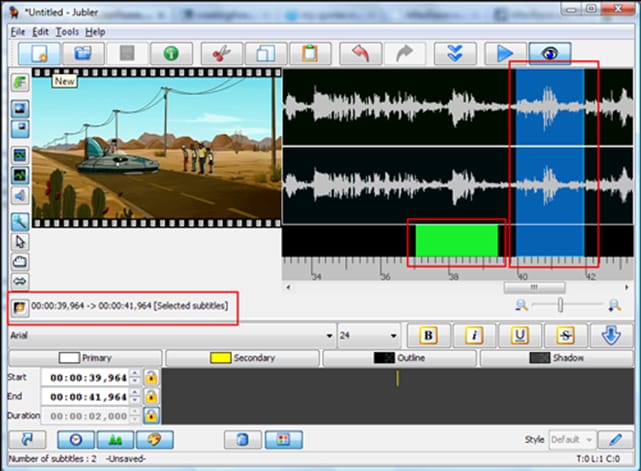 5. VisualSubSync
Another crucial software and best closed captioning software for subtitling the video is – VisualSubSync. You can also add descriptive text to your caption and subtitles. It saves your time by allowing you to choose a waveform. This is very prominent and convenient for working and makes your work easy. The only drawback of it- you need to download and run it whole kit for creating captions.
Features-
It is completely free software and permits the user to set captions for a particular part.
You can build real-time transcriptions by choosing a waveform and zoom in and out for better accuracy.
Provide in-built extraordinary tools that enhance the quality of audio and video.
Supports SRT, ASS/SSA formats.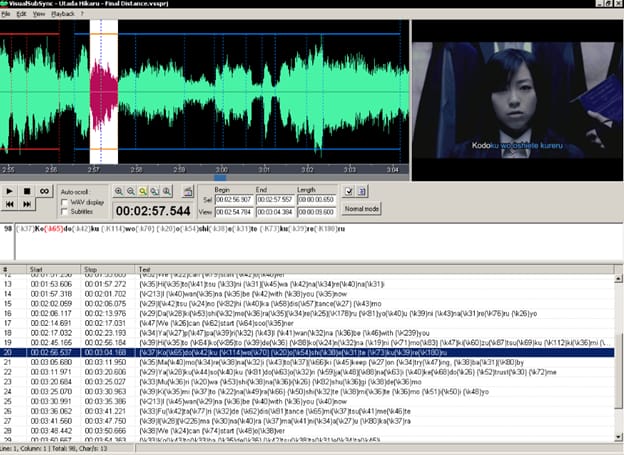 Also Read: Best RAR File Extractor Software to Open RAR Files (Windows/Mac)
Now, language is not a barrier anymore. In the growing era of technology, various programs are being developed that make your work very easier and faster. For those people who are a content creator or video creator, we've above referenced some top-notch best free closed captioning software. All the above-mentioned software is trusted and reliable. Now, create captions to your audio and video in less time via using building caption tools.
Subscribe to Our Newsletter
Keep yourself updated with the latest technology and trends with Innovana Thinklabs Limited.