In this post, we share the best free disk partition software available in the town.
Do you want a snappy PC? If yes, then have a look at the hard disk. Your PC can perform well only when the hard disk is well-maintained. To keep the disk in the pink of condition, you need to create disk partitions. Partitioning the disk means an organized division of the files on the disk. For example, you can put media data in one segment, whereas the system files in other segments. This keeps the PC nice and neat so that it can function exactly as you want it to.  Thus, through this post, we talk about the best free disk partition software that helps you easily create disk partitions.
These best free partition managers separate the user files from system files. This, in turn, prevents the system files from getting corrupt and also elevates the PC's performance.
The Best Free Disk Partition Software to Segregate User and System Files
Below are the best free disk partition managers for Windows 10 to allocate the disk space better so that user files remain separate from system files.
1. EaseUS Partition Master
This is one of the leading and best free disk partition software available in the marketplace. It has an ocean of options to easily create, resize, format, resize, or hide the disk partitions. Apart from this, it also hosts several high-end features such as the ability to retrieve the deleted partitions. This is not all and it also lets you convert FAT to NTFS and vice versa. The cherry on top of the cake is all this is available for free.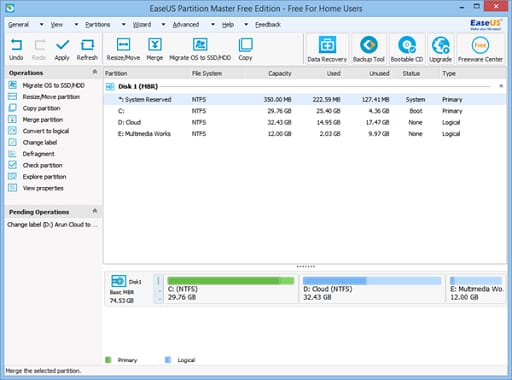 2. MiniTool Partition Wizard
This is free partition software with a plethora of features to help you easily manage the disk space. In addition to the regular functionalities such as creating, moving, resizing, or formatting the partitions, it also lets you recover the deleted partition. Moreover, with this program, you can also build the MBR table again and change the files from FAT to NTFS and from NTFS to FAT.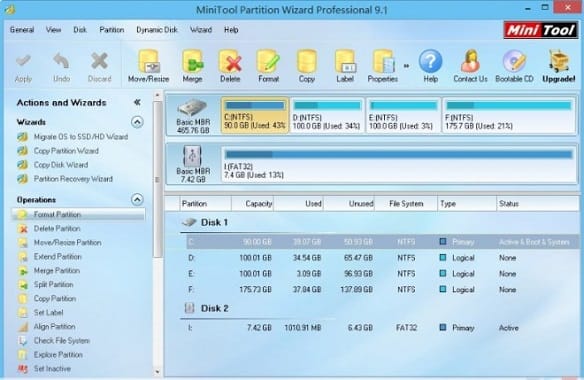 Also Read: 15 Best Disk Cloning Software for Windows 10, 8, 7 
3. GParted
The next on our list of the best free partition managers is GParted. With this software, you can perform all the regular tasks such as creating, deleting, moving, resizing and copying the disk partitions. Along with this, it also lets you create partition tables and disable the partition flags. The program is compatible with all major file systems, including NTFS, FAT16, FAT32, and many more. The app is specifically designed for the Linux operating system but it also works well for the Windows users. However, if you are an amateur, then you may find its UI a bit complicated.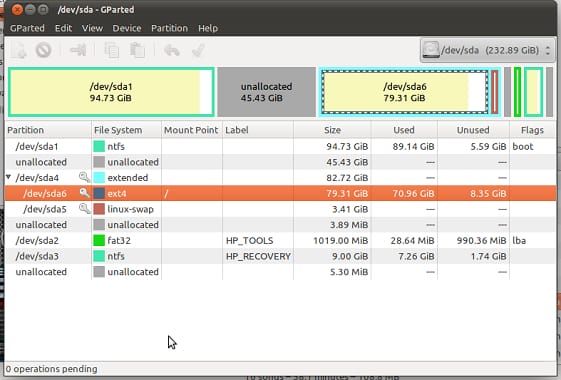 4. Paragon Partition Manager
This is the best free disk partition software for Windows 10 to perform all the basic functions like copying, creating, and deleting the disk partitions. Moreover, with this software, you can also change the disk partition from MBR to GPT and from GPT to MBR. However, the free version only offers a limited range of options. Thus, if you need more advanced tools such as partition merger, NTFS to FAT 32 converter, etc., then you need to shell out some bucks and get the pro version.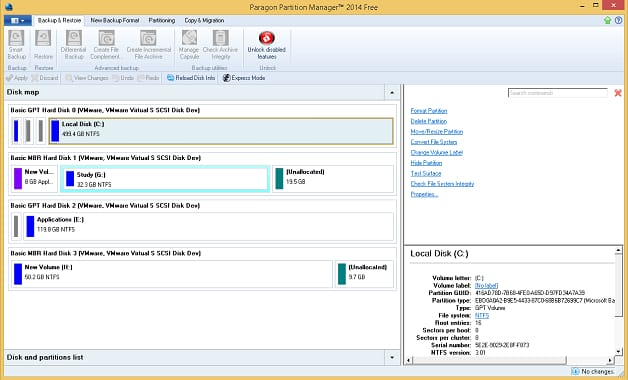 5. AOMEI Partition Assistant
This best free disk partition software does not limit the way you can use the utility. What it means is, you can use this tool both for commercial as well as personal purposes. It offers a wide range of features to delight the users such as creating, merging, resizing, splitting, and recovering the partitions. Apart from this, here you also get the facility to convert FAT files to NTFS and vice versa without any data loss. This is not all and the software also allows you to build NBR again from scratch. However, you need to spend a few bucks to unlock the advanced features.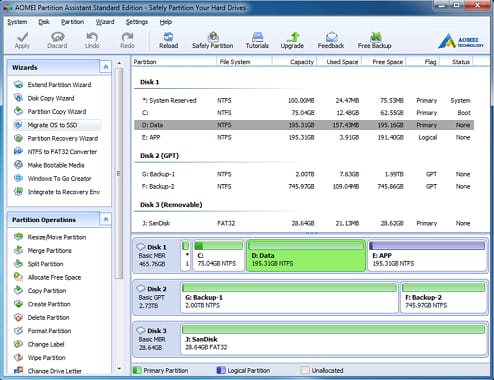 Also Read: Best Photo Management Software for Windows 10
6. Active@Partition Manager
No matter whether you want to create a new partition or manage an existing partition, you can do it all with this best disk partition software. Its UI is simple enough so that even novice users can use it easily. Moreover, the software supports all the file systems such as FAT, NTFS, HFS, EXT, and more. It even doubles up as a disk imaging utility. Along with this, it also lets you edit boot records, transform MBR into GPT, and roll back the changes if you want. Furthermore, it has support for all the Windows versions.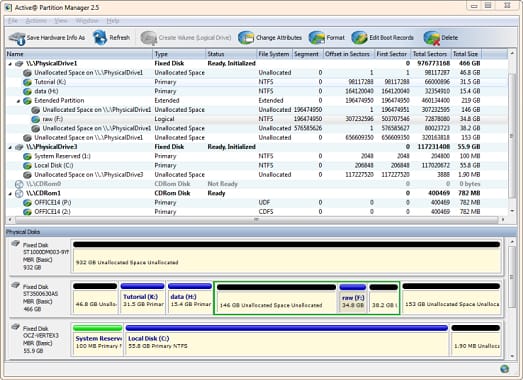 7. Cute Partition Manager
With this best free disk partition manager for Windows 10, it becomes a whole lot easier to create the disk partitions. It works with a bootable flash drive and hence you can use it even if you don't have any operating system installed on your PC. Moreover, along with creating and deleting the disk partitions, you can also use this software to convert the file system. This tool even allows you to undo the changes. However, since it is text-based software, you can only use your keyboard to choose various options.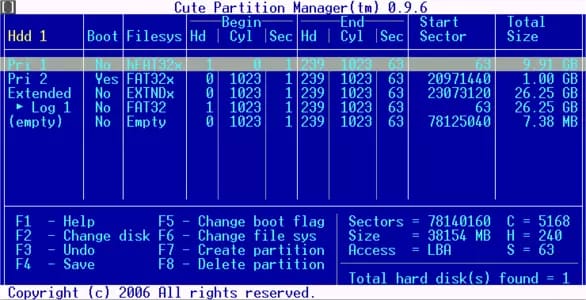 Above were the best free disk partition software to allocate the disk space correctly and place the system and user files at different locations. We hope that this post helped you extract better performance out of your PC. Do let us know your views and also subscribe to Innovana Blog for more such information. Subscribing to it is free and we only spread tech knowledge and don't bombard your mailbox with spam messages.
Subscribe to Our Newsletter
Keep yourself updated with the latest technology and trends with Innovana Thinklabs Limited.