Want to easily burn and create DVDs? If yes, then read this post to know the best free DVD burners other than the Windows DVD maker to do the needful.
In the era of cloud storage and USBs, optical storages such as DVDs might sound like a thing of the past. But, as you may also agree, nothing can replace them when the talk is about movies or storing files such as pictures. With a DVD, you can make the PC a home theatre or relieve the life moments through photos.
But, to use a DVD, you must first burn it. Although Windows has an in-built disk burner, still we suggest you use the best free DVD burning software for Windows. They make the task a whole lot easier.
Talking about the free DVD burning software for Windows, the marketplace is full of them. But, not all of these freely available utilities can live up to your expectations. Therefore, we dived through the entire gamut of tools and picked the best ones for our readers.
Also Read: 14 Best Audio Recording Software to Record mp3 Music
Best Free DVD Burning Software: Our Top Recommendations
In your search for the best DVD burning software for Windows 10, you may stumble upon a multitude of them. But, not each of them is the perfect fit for your needs. Thus, below are the tools to burn and create DVDs with ease.
1. BurnAware Free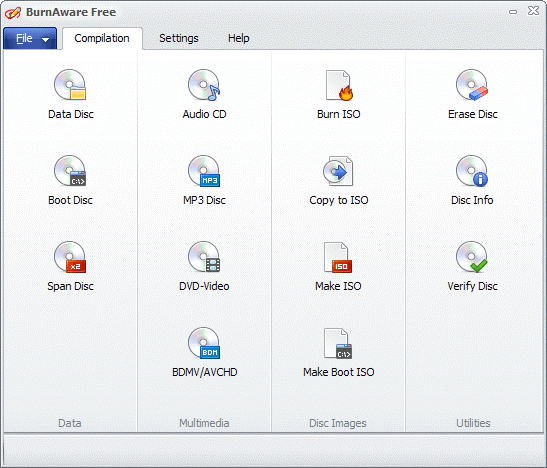 At the first instance, BurnAware Free may seem like a usual disk burner. But, it is a lot more than it. We would not be incorrect in saying that it is among the best free DVD burning software for Windows available currently. Below are the features that make us think so.
Praiseworthy features of BurnAware Free
Hosts an uncluttered and user-friendly interface.
Comes equipped with predefined settings for various data types.
Lets you burn CD, DVD, and even Blu-ray.
Boasts of an in-built disk verification function.
---
2. AnyBurn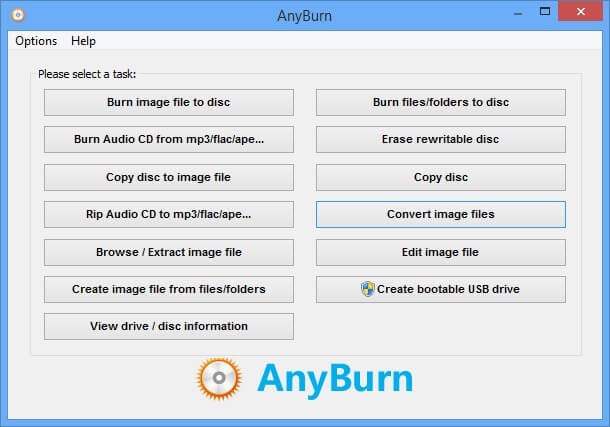 This entrant on our list is also the best free DVD burner for Windows 10. The highlight of this software is its portability and user-friendliness. Apart from this, below are more of its features that caught our attention.
Remarkable features of AnyBurn
It consumes fewer system resources.
Lets you burn CDs, DVDs, and Blu-rays without any hassles.
You can use this best free DVD burning software for Windows 10 to burn audio CDs.
Allows you to burn folders, files, and images effortlessly to the disk.
---
Read More: Bluetooth is Not Working on Windows 10 [FIXED]
3. CDBurnerXP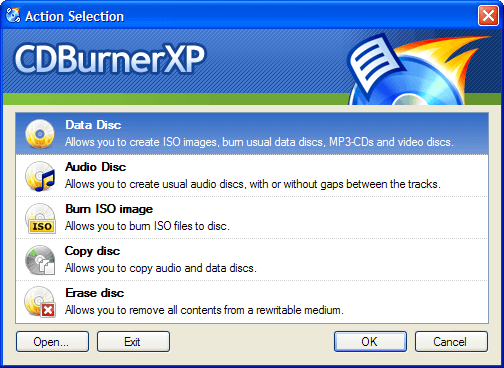 Here comes another freeware that is also the best DVD burning software for Windows 10. What makes it unique is its ability to add tracks directly to your compilation without first ripping them. Moreover, below are its other features.
Commendable features of CDBurner XP
Lets you burn multiple types of discs such as CD, DVD, and Blu-ray.
Supports different file formats such as AAC, OGG, WAV, and MP3.
Hosts an in-built audio player for playing music.
It allows you to create an ISO file of a CD.
---
4. InfraRecorder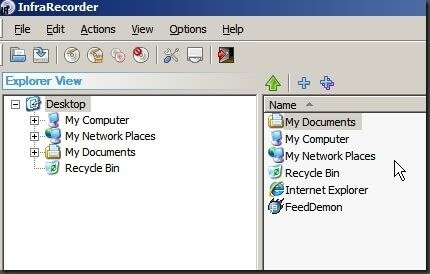 When the talk is about the best free DVD burning software for Windows 10, InfraRecorder cannot be missed. With this utility, you erase rewritable disks in multiple ways. Other than this, here are its other offerings.
Prominent features of InfraRecorder
Lets you record audio and data in different formats such as WAV, WMA, OGG, and MP3.
Allows you to create ISO files of CDs and DVDs.
Boasts of support for dual-layer discs.
It comes with a straightforward and easy-to-use interface.
---
5. DVDStyler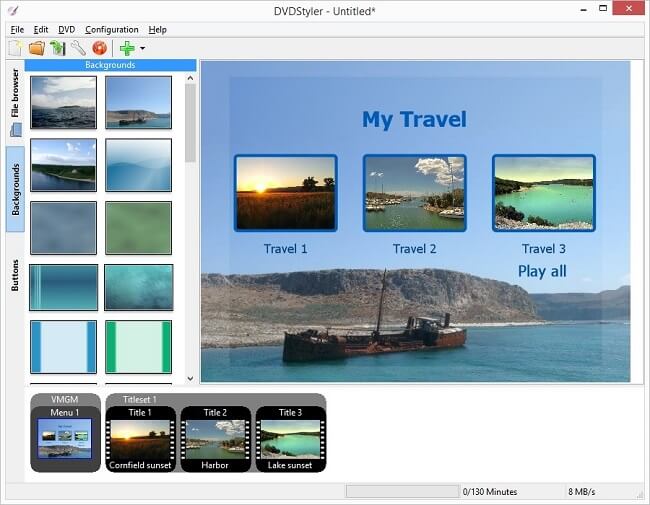 If customization is among your topmost priorities, then this is the best free burning software that you may use. This utility even replaces the need for Windows native DVD maker with its features. Let's know more about them.
Unique features of DVDStyler
Lets you customize the background, text, images, and such other graphics.
With this software at your disposal, you can effortlessly make title screens and chapters.
Boasts of drag and drop support for easy DVD making.
Allow you to create your DVD menus.
---
6. ImgBurn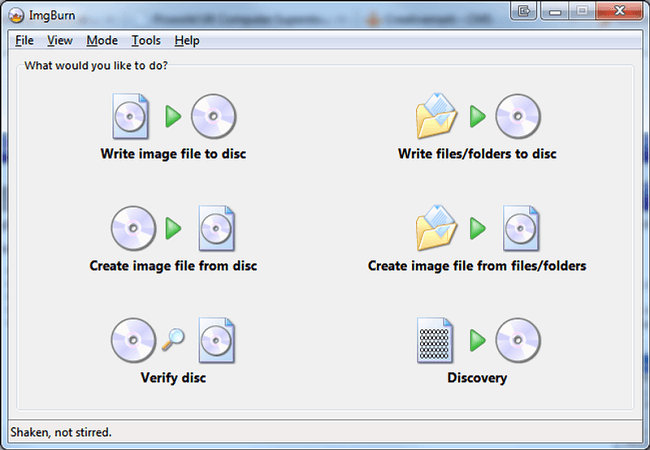 This best free DVD burner is aptly named as it lets you burn images files to a disk effortlessly. Moreover, several other features make it one of the most popular and widely-used disk burning software. Below are a few of them.
Central features of ImgBurn
It is among the lightweight tools that do not eat up the PC's resources.
Allows you to write both images as well as regular files.
Lets you know that whether a particular disk is readable or not with its in-built verification functionality.
Advanced users can use the extended settings to customize the software as per their preferences.
Hosts a quality checker for the burns your drive produces.
---
Read More: 11 Best Music Players For Windows 10 in 2020
7. True Burner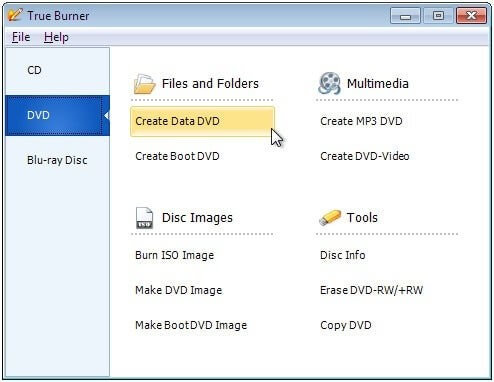 This is among the compact but powerful free DVD burning software for Windows 10. While using this program, it seems like it draws inspiration from BurnAware. Like the latter, it also encompasses several essential features. Here are some of them.
 Striking features of True Burner
No matter whether you want to burn a CD, DVD, or Blu-ray, it lets you do it effortlessly.
Boasts an intuitive and user-friendly interface.
Due to its compact size, it occupies very little space.
Lets you create data, audio, as well as video disks without any cumbersome efforts.
---
8. Ashampoo Burning Studio Free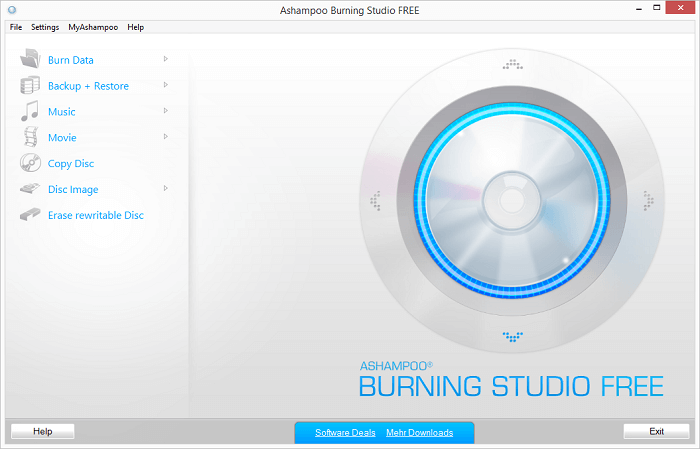 Ashampoo is a well-known brand that has made life easier by developing useful software. Burning Studio is one of its much-needed offerings and the best free DVD burning software for Windows. Let's have a look at the features that instigated us to include it on our list.
 Noteworthy features of Ashampoo Burning Studio Free
Hosts a simplistic, easy-to-use, and clean interface.
It comes with predefined settings for different types of data.
Encompasses guided file backup options so that you can easily create backups.
Lets you burn all the optical storages such as DVD, CD, and Blu-ray.
---
9. WinX DVD Author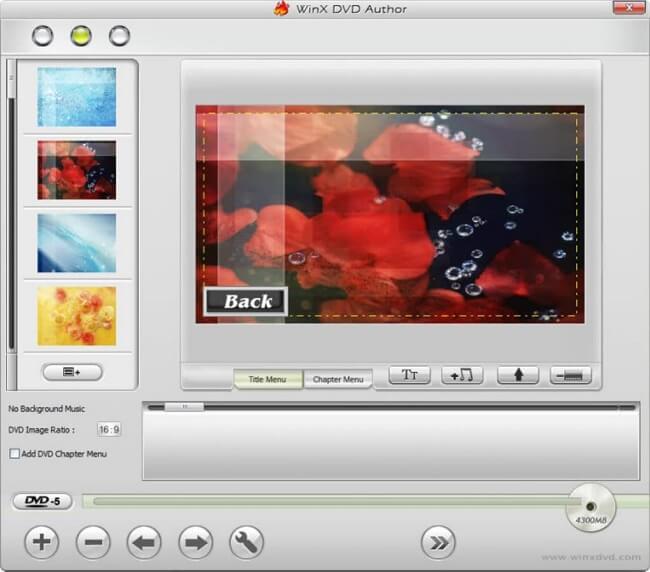 This DVD burner for Windows 10 was initially designed for creating video DVDs. Later on, it introduced some cool tools to burn data files to a disc. Here's a snapshot of the features that attracted us to this utility.
Noticeable features of WinX DVD Author
Allows you to create custom menus.
You can even burn YouTube videos with this best free DVD burning software for Windows.
It comes equipped with support for PAL and NTSC.
The performance speed is sure to meet your expectations.
---
Read More: 14 Best Password Manager Software for Windows 10 
10. DeepBurner Free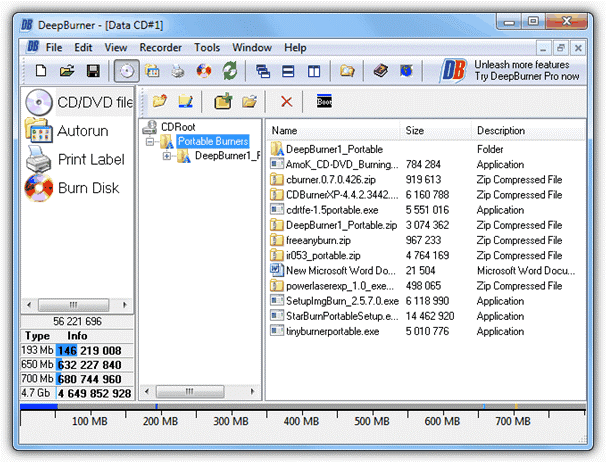 Here is another lightweight yet one of the best free burning software. It comes with an ocean of features to delight the home user. Let's discuss a few of them below.
Amazing features of DeepBurner Free
Lets you print labels and booklets for DVD.
It allows you to create a disc from the ISO pictures.
Encompasses all the other basic functionalities such as disc copying, backup creation, audio and data CD/DVD burning.
Boasts a user-friendly interface that even novice users can use with ease.
---
Get the Best Free DVD Burning software for Windows
Above were our picks of the best and free DVD burning software for Windows. Each of these tools has its distinguishing features. After going through the unique characteristics of each one of them, have you picked the one that suits your needs the most? We hope, yes. But, if you are confused, then we would recommend CDBurnerXP for the ease of use it offers. Lastly, before you leave, do not forget to subscribe and bookmark Innovana Blogs for more such enticing information.
Subscribe to Our Newsletter
Keep yourself updated with the latest technology and trends with Innovana Thinklabs Limited.