Mac and storage problems seem to have become synonyms with each other. All sorts of issues, such as sluggish performance plague the Mac devices. The reason for all these troubles is mismanaged storage and accumulation of clutter, such as duplicate pictures. In an attempt to combat the issues, a lot of worried users believe in the claims made online and install MacPaw's Gemini. It is, no doubt, an excellent Mac cleaner. But, there are a few points that you must note before installing it. Through this post, we discuss the same and also introduce you to the best free Gemini alternatives you can consider using.
Talking about Gemini, it is an enormously popular utility to clean Mac. But, it has a few unavoidable shortcomings that you must know to make an informed decision. We share them below.
Its smart cleanup is not as intelligent as you expect it to be. It fails to clear all the clutter from your device.
The utility is expensive, and it does not justify the price paid.
It eats up more system resources than similar software like Gemini.
Does not let you effortlessly review the detected junk files.
The features that it provides are quite less in comparison to Gemini alternatives.
If, like us, you also think that the above cons are a reason enough to search for the top free Gemini alternatives, then don't miss out reading the below segment. There we share our exclusive picks.
Top 7 Best Free Gemini Alternatives for Mac Users in 2020
Below are the best free Gemini alternatives curated exclusively for our readers.
1. CleanMyMac X
Are you searching for the best free Gemini alternatives to make your Mac starry clean? If yes, then CleanMyMac X is among the perfect choices that you can make as it offers some of the most outstanding features such as an in-built software uninstaller and more. You might be surprised to know that it is from the same developer as Gemini, i.e.MacPaw.  Below we talk about its highlighting features.
Highlights
Hosts drag and drop option to effortlessly scan files.
Boasts a tool to update outdated software.
It gives detailed application information so that you know which program is eating up your device space.
Shields you from malware, ransomware, and such other attacks.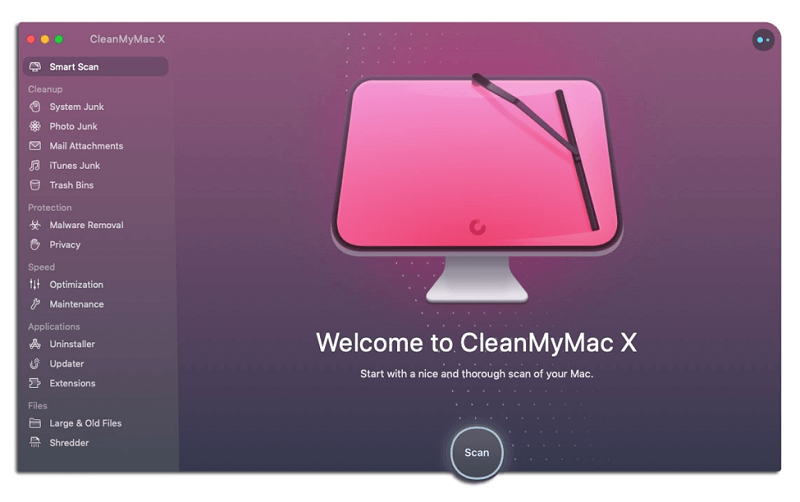 ---
2. IObit MacBooster
As suggested by the name, this utility is programmed to give your Mac's performance a boost. Its features such as hard disk optimization make it  worth considering and one of our favorite Gemini free alternatives. Here is more about what it has in store for users.
Highlights
It can scrape away upto 20 types of junk files.
This Mac cleaner comes with tools to protect your device from malware attacks.
MacBooster notifies you about the old, unneeded, and space-hogging files that must be removed and lets you remove them with ease.
Hosts an in-built tool to find and delete duplicate files.
It comes with a few additional features such as Turbo Boost and Startup Optimization.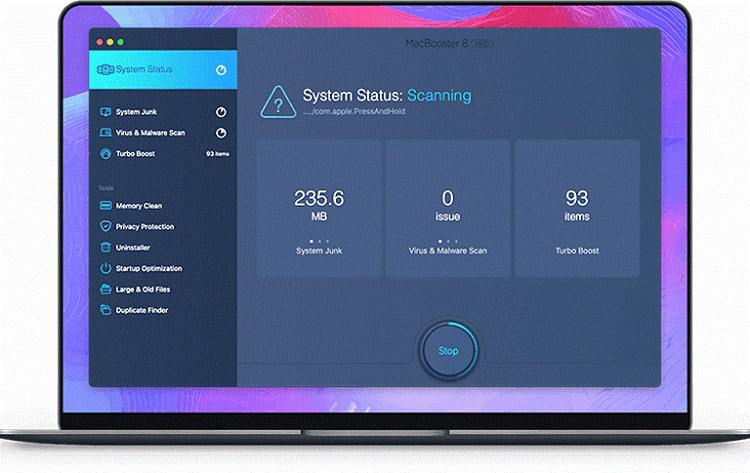 ---
3. Easy Photos Cleaner
Like the name depicts, this software is among the easiest options and the best alternatives to Gemini for cleaning duplicate photos on Mac. It comes with a few highly useful features such as drag and drop. Below we talk about them in detail.
Highlights
Lets you delete duplicate photos from external devices such as pen drives and more.
With this app, you can preview scan results to prevent accidental deletion of crucial pictures.
Marks the detected duplicates automatically so that you can easily delete them.
Boasts a user- friendly interface that users of all ages and experiences can effortlessly use.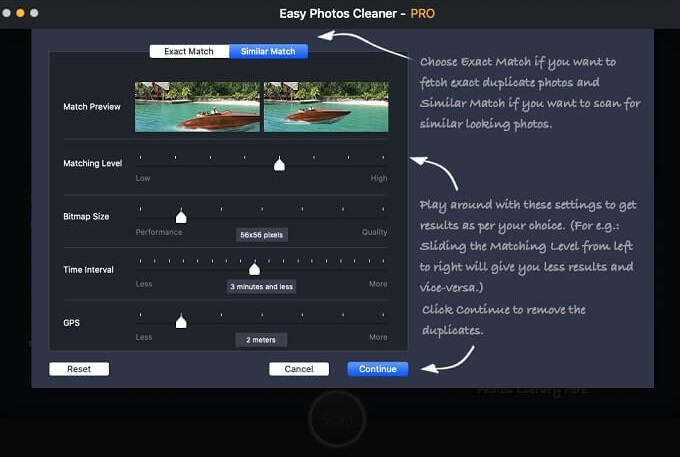 ---
4. PhotoSweeper X
Here comes another similar software like Gemini to sweep away all the junk from your Mac. It helps you clean and organize your picture library as well as iPhotos. Below are more of its features.
Highlights
Allows side-by-side picture comparison.
You can review the scan findings in three ways, namely, Face to Face, One by One, and All in One.
The UI is simple and intuitive.
Lets you remove duplicate photos and videos from external devices.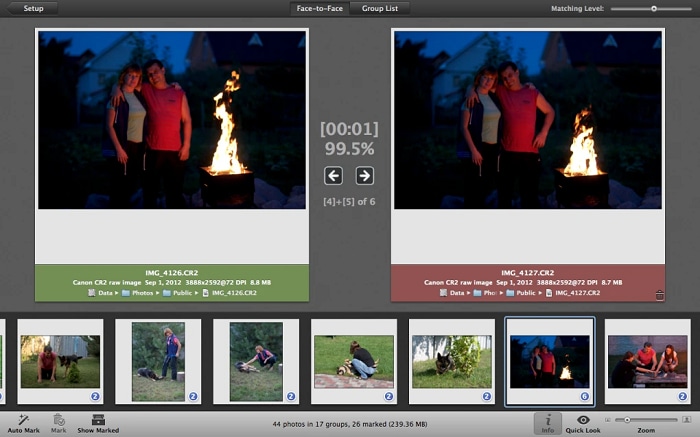 ---
5. Duplicate Photos Finder
When the talk is about finding and deleting duplicates from Mac, the name of Duplicate Photos Finder is bound to come. Its robust algorithm makes it the best Gemini alternatives to get rid of duplicate pictures. Apart from this, below are the other features that it offers.
Highlights
Performs lightning fast picture scans.
Lets you delete duplicates from external devices.
Hosts the auto mark functionality to help you delete duplicates in bulk.
It comes with a photo manager to manage various aspects such as color labels, EXIF Info Panel, and more.
Boasts a dark mode for low light conditions.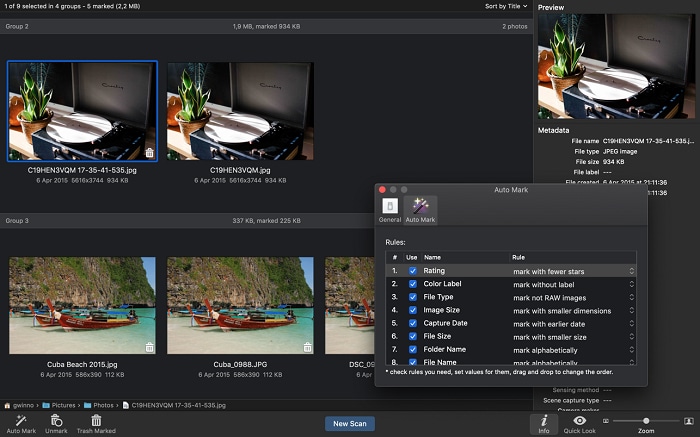 ---
6. Cisdem Duplicate Finder
There are some locations in Mac where not every duplicate photo cleaner can reach. But, with this one of the best free Gemini alternatives, you need not worry as it eliminates duplicates from the deeply hidden device corners. Below we detail out the features that brought it to our list.
Highlights
Searches for duplicates on the basis of content.
It also cleans twin shots from iPhoto.
Hosts three preview modes.
Represents duplicates graphically in the form of charts and graphs.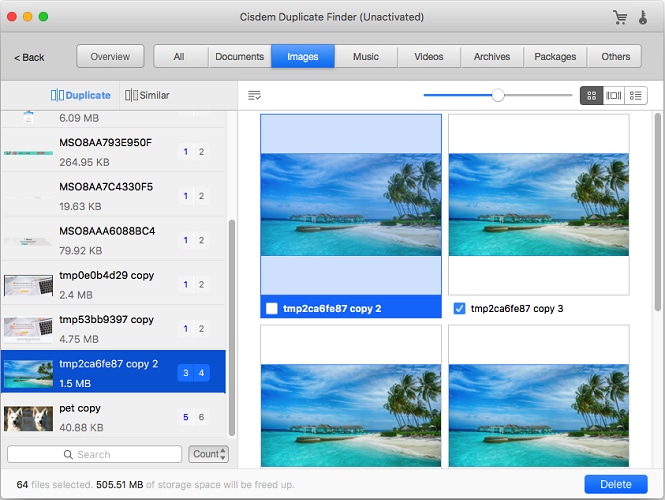 ---
7. Tidy Up
As entailed by the name, it is a tool to tidy up the junk filled Mac. It removes duplicates to clean the hard disk and free up space. Below we share more details about its features that brought it to our list of the best Gemini alternatives available for free.
Highlights
Removes duplicates from the Lightroom library.
It comes with two search options, i.e. simple and advanced.
With this tool, you can exclude or include hard links.
The user interface is simple and user friendly.
Lets you move duplicates to a different location.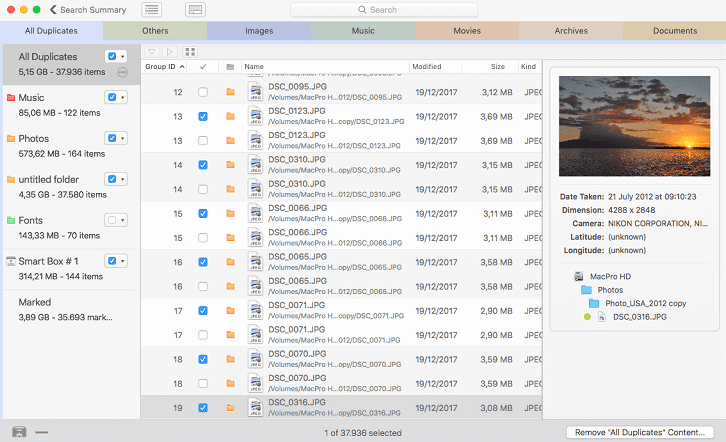 ---
Which are Your Favorite Best Free Gemini Alternatives 2020
The above were our picks for the best free Gemini alternatives. In our opinion, tools such as Easy Photos Cleaner are even more advanced and better than the MacPaw Gemini. We would love to know about your favorite alternative to Gemini in the comment box also. Also, follow us on Facebook, Twitter, Linkedin, and YouTube to know more such useful Mac utilities.
Subscribe to Our Newsletter
Keep yourself updated with the latest technology and trends with Innovana Thinklabs Limited.