Easily visit your fantasy place virtually, don't know how? Then, read this write-up carefully, you'll find out everything!
Video Editing has become an important part of our life since internet prices have gone low. Because of low internet prices people upload their videos on various platforms such as YouTube, Facebook, Instagram, etc,. Video editing makes our video look more interesting and admirable. It increases the quality and the user's experience. We can put many effects or transitions to make our video more beautiful and attractive. There are only two colors whose pigment doesn't mix with other colors and the same principle goes for green screen. Any person can change his background if he has put a green screen behind him and it is so because green color does not mix with a person's body color. So, keep reading on to know the best free green screen software!
Top 10 Best Free Green Screen Software
Technology constantly makes everything so easy and simple for us. Now, it has been extremely easy to visit any place virtually where we can't be able to go in real life. Excited to know more, then keep reading on to get the best free green screen software.
1. Filmora
For the video editors, Filmora is the best way to edit the video. Filmora's editing solutions help you to design a more creative video. Filmora offers many video effects and filters to design your videos. Filmora is another best free green screen software that lets you change the background virtually without being there in real life.
Benefits:-
Gives 3D touches to your video.
High-quality video processing or rendering.
Compatible for both Windows and Mac.
Shortcomings:-
For advanced versions, users will need to buy it.
Little bit complicated for beginners.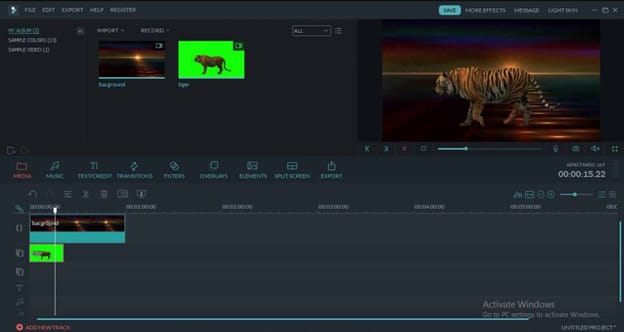 2. Movavi
If you are pissed off and tired with the complicated interface of iMovie then no worries. Use Movavi video editor to edit the video efficiently and accurately. Movavi video editor is the best alternative to iMovie. And it is extremely very easy to use. It's simple and effective interface helps you to design the video like never before.
Benefits:-
Offers a ton of amazing effects and filters.
Chic transitions let you make the video extremely creative.
Offers more than 100 fonts to caption the video.
Supports all the possible formats.
Compatible with Windows and Mac.
Complete free-editing software.
Shortcomings:-
Not so relevant for pro editors.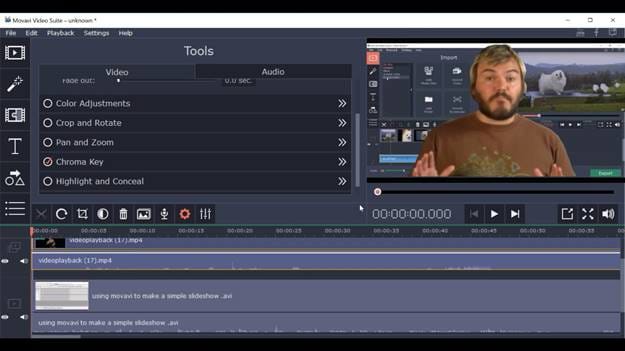 3. VSDC – Free Video Editor Software
VSDC is the best green screen video editor software that lets you edit or design the video in all the types. VSDC editor software offers many incredible features that are good for both i.e., normal use or for business use. VSDC offers an in-built screen recorder to capture the video of your desktop for any further use.
Benefits:-
Edits non-sequence video clips accurately.
Lets you generate captions over the video.
The multi-color chroma key makes it easy to use a green screen.
Shortcomings:-
Its highly-advanced features might be irritating beginners.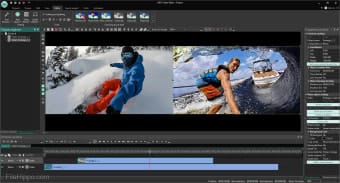 4. iMovie
iMovie is the smart video editor that converts your normal video into the magical movie. iMovie is highly capable of giving you an incredible editing experience. You can easily edit your video just like a high action-stuffed Hollywood movie. Its studio-quality feature allows you to add the magical animations and transitions to the video. Go every place that you've ever dreamt off to go there with green screen effects.
Benefits:-
Supports 4K resolution.
Gives amazing high cinema-quality.
Lets you add the captions, titles, filters, effects to the video with just a single click.
Shortcomings:-
Only iPhone, Mac, or iPad users can enjoy this amazing editing software.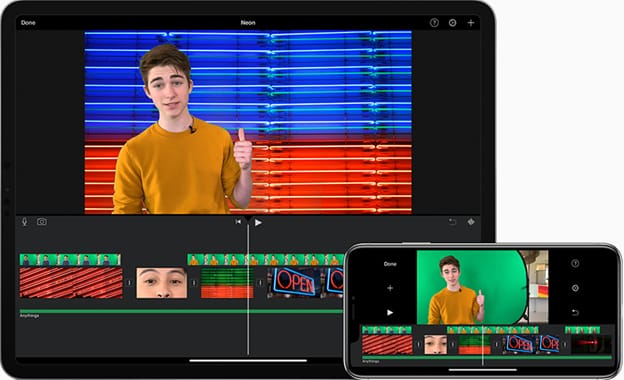 5. Adobe Premiere Software
Adobe Premiere Pro is the best green screen software that takes you to another world of creativity. Its smart video editing tools make it very easy to design or create any video. The integration software of Adobe Premiere Pro allows you to integrate it with numerous apps. It is the most notable and trusted choice of every pro video editor.
Benefits:-
Advanced tools enhance the creativity of the video.
Edit any clip from 8K resolution to VR(Virtual Reality).
Let's create everything.
Cloud integration helps you to access it anywhere or anytime.
Shortcomings:-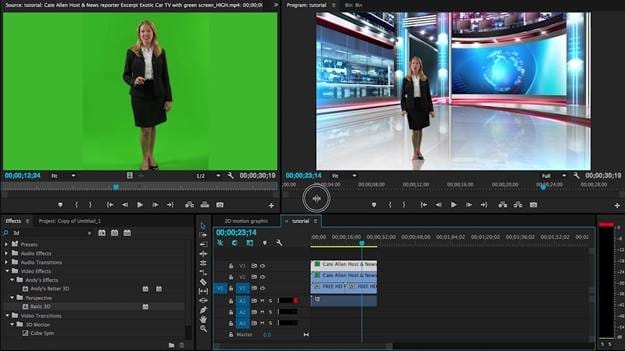 6. OpenShot
Create astonishing videos with OpenShots highly-designed features. It is completely freeware and open-source software for editing or creating videos. 3D animation effects can make your video more amusing and real. You can add titles, and captions just to make your video more engaging.
Benefits:-
Extremely very easy to use.
Users can add infinite layers.
Available in more than 65 languages.
Time effects can make your video more fascinating.
Shortcomings:-
OpenShot is perfect in every way. No shortcoming yet founded in it.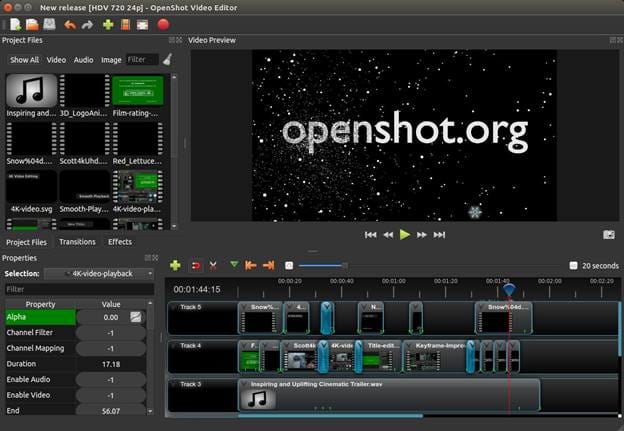 7. Lightworks
For more than 20 years, Lightworks has been the frontline editing software for editors. Lightworks comes with phenomenal features that you can easily put every imagination in your video to make it real. The user interface of Lightworks is very easy and convenient to understand. It allows you to use real-time editing video and audio effects.
Benefits:-
Offers royalty-free audio and video content.
Export YouTube video for 4K resolution.
Easy to crop and edit the video.
Compatible with Mac, Linux, and Windows.
Shortcomings:-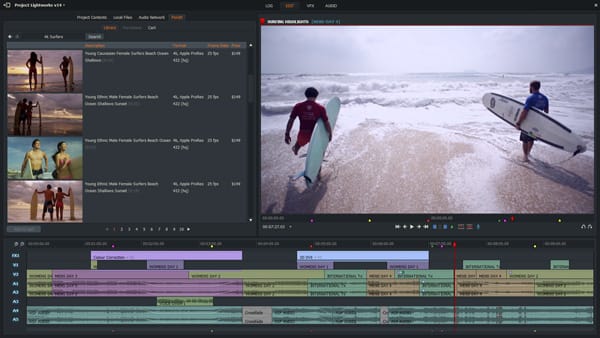 8. VirtualDub
VirtualDub is the highly-designed best green screen software to change the background as per your preference. With VirtualDub, you can easily capture or edit the video without any issue. VirtualDub offers so many effects and tools to make your video a way better. The interface of VirtualDub is very easy to use and understand. Beginners can start their editing career with VirtualDub.
Benefits:-
Easily drops any background image or video.
Easy-to-use.
High-Rendering speed.
Shortcomings:-
Not so good for experts.
Compatible only with Windows.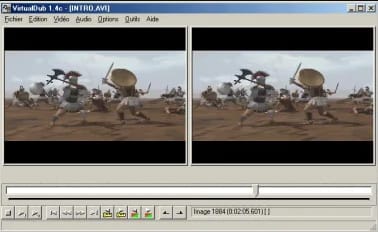 9. Shotcut
Shortcut is another top-choice video editing software. It is an open-source cross video editing platform. Shortcut has the capacity to easily and quickly edit the video like a short-Hollywood movie. Shortcut is available for Windows, Mac, and Linux platforms. One of the best features of Shortcut is that – Shortcut supports thousands of distinct audio and video formats.
Benefits:-
Standardized design lets you preview monitoring the video.
Captures videos up to 4K resolutions.
Shortcomings:-
Pro editors might not like the easy and simple design of it.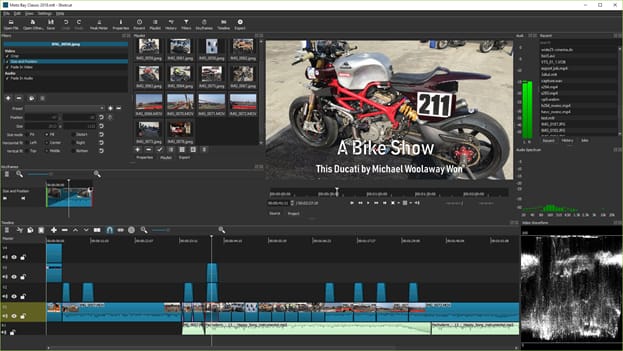 10. Pinnacle Studio
Pinnacle Studio is the best video editing software that lets you create a video in the way exactly you want. Beginners who recently started their video editing career can use this software. Because Pinnacle has numerous ultimate and powerful features that help them to polish their skills.
Benefits:-
Offers video-capturing and screen-recording software by so you can capture the video.
Lets you capture multi videos at a time as it supports multi-cam capturing.
Stables the video.
Customizes video with the ultimate effects and filters.
Shortcomings:-
Expensive price.
Difficult interface.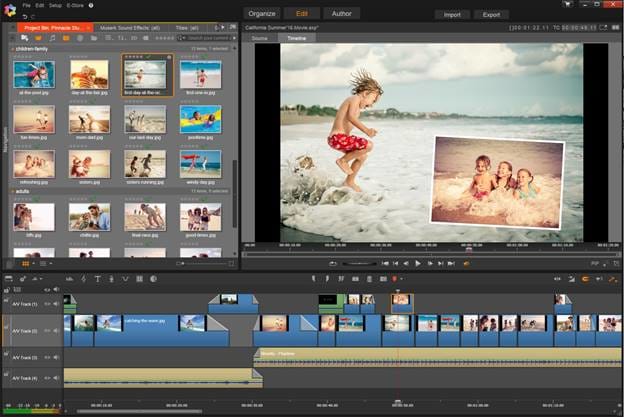 Create anything as your Background via Best Free Green Screen Software
Using a green screen can save you a lot of money because you don't have to pay to build a beautiful background for your videos. You just need a green screen and a video editing software that gives a green screen feature to edit your background. Above mentioned some sort of software that can really help you through your background problem and make your videos more attractive and beautiful. In this note, you've found the best free green screen software that can enhance your video quality and helps you to make or create a video just like any action-packed Hollywood movie. Thus, via a green screen, you can easily visit your dream place!
Subscribe to Our Newsletter
Keep yourself updated with the latest technology and trends with Innovana Thinklabs Limited.