If you are unable to work on the Adobe Lightroom app and want an alternative, this article contains some of the best free Lightroom alternatives for Windows and other operations systems. 
Adobe is a renowned name in the tech world. The products and solutions provided by the brand are outstanding and top of their line. One such app is Lightroom.
Adobe Lightroom is a great app to manage, organize, edit, tag, share, and perform other functions on images smoothly. The app has integrated cloud support that allows you to save images online.
There are a lot of advantages of the Adobe Lightroom app but there are disadvantages too. Some users have problems operating the high-featured app while others find it ineffective.
Moreover, the monthly payments for the premium version are a letdown for sure. So this write-up will list some of the best free Lightroom alternatives for Windows, Mac, and other OS.
All these apps work just like Adobe Lightroom, if not better. Moreover, these alternatives are easy to use and effectively provide photo editing and organizing features on your device.
So, without any further ado, let us present some best lightroom alternatives for Windows 10 that will solve all your photo organizing and editing problems effectively.
5 Best Lightroom Alternatives for Windows 10
Have a look at these best Lightroom alternatives for Windows 10 and other operating systems that are easy to use for beginners as well as professionals.
1. Skylum Luminar
The first and the best free Lightroom alternatives for Windows and Mac is Luminar from Skylum. Apart from being a photo organizer, Luminar is also an excellent choice if you want to edit your images.
What makes the app a perfect alternative to Luminar is that Luminar has an intelligent AI integrated. This AI scans the faces from the images and sorts them accordingly in a single place.
Luminar has loads of different editing options that help you in creating digital masterpieces with a couple of clicks. The software allows you to apply custom backgrounds to the images and work on them as you want.
The unique sun rays effect of the software allows you to add, reduce, and edit sun rays to and from your images easily. The pixel clarity features posed by the app are unmatched and can not be found anywhere else.
Features of Skylum Luminar
The following features of the Luminar app will explain how the app is the best Luminar alternative:
The software has loads of Artificial Intelligence filters to enhance skyline, accent, and other attributes.
Luminar allows you to manage the contrast, brightness, hue, saturation, and other aspects of your images.
One of the best features posed by Luminar is the ability to add and remove objects to and from the images.
The special landscapes Enhancer of the app will cater to your landscape details exceptionally.
You can either download the Luminar app or get the Luminar ad-on for different image managers and organizers.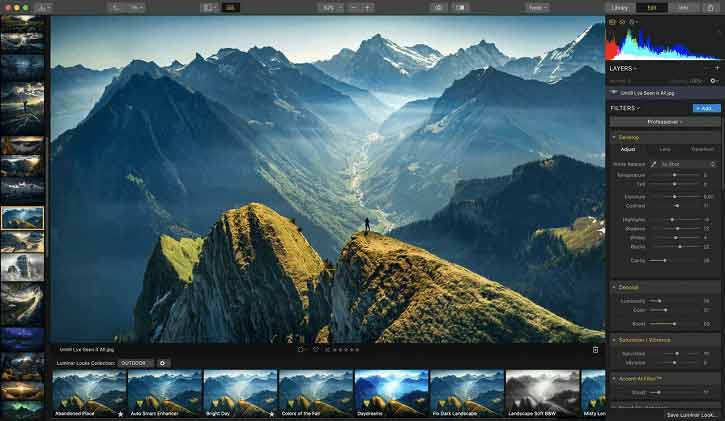 Also Read: Best Free Photoshop Alternatives 
2. PhotoScape X
The next item in our list of the best free Lightroom alternatives of the PhotoScape X. PhotoScape X is the advanced and highly compatible version of PhotoScape. The all-purpose photo manager from MOOII Tech has everything required to make the app a great alternative.
What makes PhotoScape X the best alternative for Luminar is that you can use the app on low-end PCs as well. Adobe Lightroom lacks this feature and runs only on high-tech systems only.
With PhotoScape X, you can edit, share, crop, view, share, and execute multiple images at once. The GIF creator of the app is its USP. The GIF creator allows you to edit videos and pictures and create attractive GIFs out of them.
You get over 250 different frames, over 200 shapes, and a huge collection of borders to give your image the perfect touch you want. You can either install the software on your system or use the portable version to execute different tasks.
Features of PhotoScape X
Here are some of the main features and major attractions of PhotoScape X. These will clear the air about how the software is a great and the best free Lightroom alternative on Windows and Mac devices.
With the PhotoScape X pro version, you get over 1,000 different stickers, 240+ figures, and numerous other objects to edit your images precisely.
PhotoScape X has multiple effects and filters to edit your images in the way you want.
The app is quite similar to Lightroom yet better because of its user-friendly interface.
PhotoScape X allows you to edit and work on as many images as you want at once in a batch.
One of the best traits of the software is that it supports over 500 different formats for images.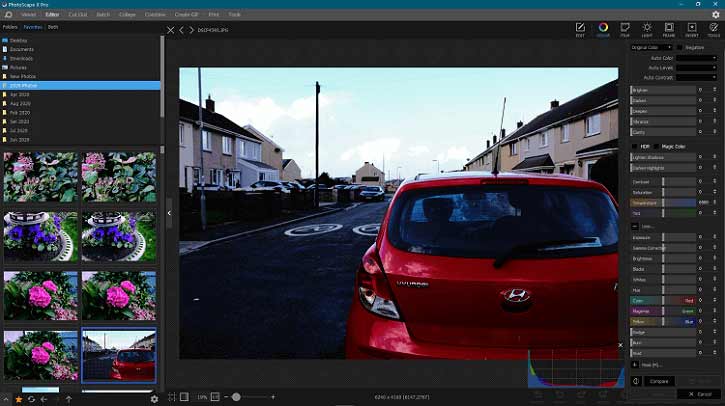 3. Capture One Pro
Here comes another best free Lightroom alternatives that works just like Lightroom. Capture One Pro has many different features and editing options that will help you create stunning images in no time.
The software allows you to add and remove colors from different objects in the images. With a wide variety of colors, you get to adjust the range and type as you want. With Capture One Pro, you can edit the profiles according to different camera lenses.
Capture One Pro is a free Lightroom alternative with one of the best and strongest noise reduction features. The app allows you to reduce digital noise and optimal clarity of images very quickly.
From exposure, contrast, saturation, hue, sharpness to lens correction, curve levels, and more. Capture One Pro allows you to manage even the tiniest of details from your Windows 10 PC.
Features of Capture One Pro
Let's have a look at some of the best and remarkable features of Capture One Pro. These features of this best Lightroom alternative will let you know how the tool is different from Lightroom.
Capture One Pro has multiple brushes to remove unwanted objects and copy important ones as you want.
The software has one of the strongest grayscale masks to reduce or increase greyscale from any image.
One of the unique features of Capture One Pro is the importer. The Lightroom Importer of Capture One Pro allows you to get all your images from Lightroom to the app.
You can customize the workplace by shifting the features table and more as you want.
If you want to review the changes made through Capture One Pro, the app has an integrated before and after tool for the same.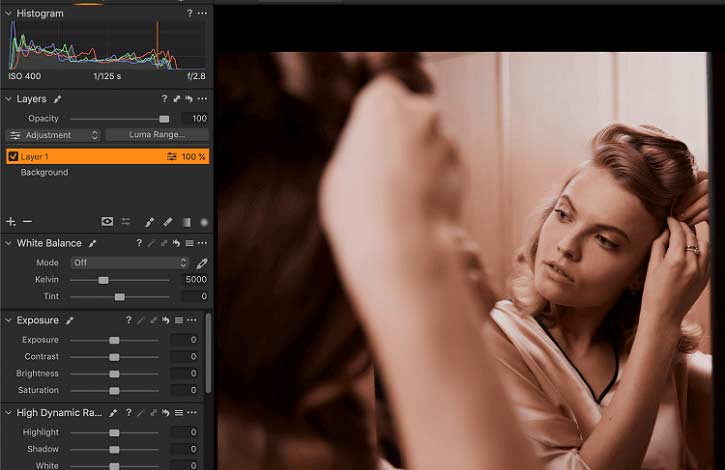 Also Read: Best Photo Viewers for Windows 10, 8, and 7
4. RawTherapee
RawTherapee is a cross-platform photo management and editor app for different devices. The high-base processing engine of this best free Lightroom alternatives allows you to create desired images in the best resolutions.
What makes RawTherapee different from other similar applications is the strong demosaicing option. The demosaicing features of the software allow you to create full images from samples.
RawTherapee is one of the best Lightroom alternatives with cross features of Adobe Lightroom and Adobe Photoshop. The software is a photo management application as well as an image editor for different operating systems.
RawTherapee may not have as many features as any paid software but still provides a lot more for a free one. The software allows you to edit RAW images clicked from different cameras and manage multiple at once.
Features of RawTherapee
Here are some of the best features of this free Lightroom alternative that will make you download and use the tool.
You can download and use the RawTherappe tool on Windows, Mac, and Linux devices easily.
Being open-source, the software allows you to edit and modify its coding as you want.
The software is completely free to download, install, and use with no in-app purchases and otherwise.
The developers of ten software provide regular updates to keep it in check and compatible with OS changes.
RawTherappe has an interactive user interface which makes it the first choice of beginners.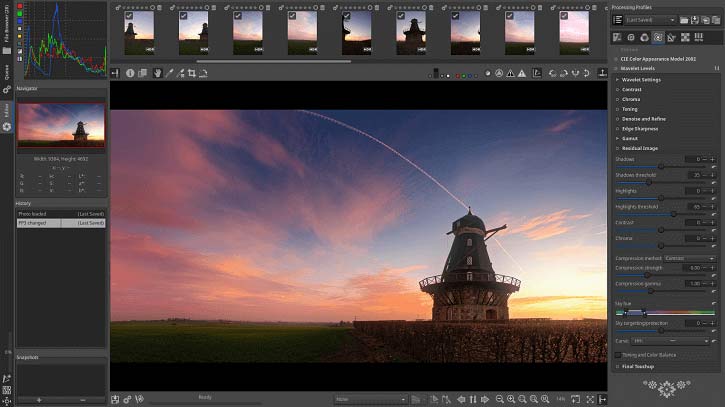 Read More: Best Video Editing Apps for YouTubers
5. Exposure X6
The last tool on our list of the best free Lightroom alternatives for Windows and other devices is the Exposure X6. Exposure X6 allows you to manage and edit RAW images from different digital cameras easily.
The images editing tool has numerous effects with radial, planar, and half-planar gradients for your ease. The prominent healing and cloning features of Exposure allow you to add and remove objects with some simple clicks.
The 3D color masking of this best Lightroom alternative allows you to edit skies, skins, tones, and every other detail quickly. You can use your imagination to modify luminance, hue, and saturation and create the desired outputs.
As there are no limits on layers, you can make as many photo adjustments with Exposure X 6 as you want. Additionally, you also get to adjust the opacity levels of every layer.
Features of Exposure X6
The following features of the best free Lightroom alternative, Exposure X6, will help you know how the tool edits images and performs other functions.
Exposure X6 has multiple options for overlays, borders, textures, and more to give attractive designs to your images.
One of the best features of the tool is that you can work on multiple images in a batch with similar or different filters.
If you want to edit portraits, Exposure has some of the best options to edit iris, teeth, skin, and other attributes.
The software retains the edit history of the images to undo or redo the previous changes made.
Apart from photo editing, Exposure X6 also allows you to manage multiple images from the same platform.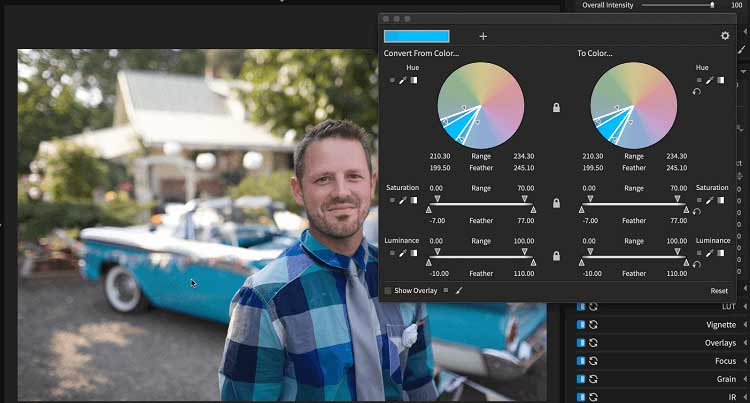 Wrapping Up on the Best Free Lightroom Alternatives for Windows 10 and Other OS
So these were some of the best free Lightroom alternatives which work just like the photo editing tool. The Lightroom is an effective tool to manage and edit images on your device, but it is not the best.
With help of these alternatives, you can do a lot more than just manage and edit images. Some of these tools may not have as many features as Lightroom but still get the basics job done.
Lightroom has a complex interface which makes it quite tough for beginners to use. With the help of these free Lightroom alternatives, even beginners can create digital masterpieces in no time.
Use these tools to apply radiant filters, reduce digital noise, and improve the quality of RAW images easily through a single platform.
If you have any questions related to the best Lightroom alternatives, write to us in the comment section below. We would love to hear your feedback and suggestions as well. Subscribe to the Innovana Thinklabs Blog newsletter and stay updated with the latest tech news and blogs.
Subscribe to Our Newsletter
Keep yourself updated with the latest technology and trends with Innovana Thinklabs Limited.