Visualize your goal and start achieving via creating mind maps. Stay tuned to know more!
Mind Mapping is the process to visually create the ideas, knowledge before implementing the plan. Mind Mapping can be used to make your plan more efficient and accurate. With mind mapping you can make a smart view of your ideas and represent them in an effective way. Nowadays, being digital is the ace of the deck. It is quite rare and complicated to launch the project before knowing its benefits and shortcomings. Hence, develop a habit to create an overview, mind maps, or blueprint of every project before accomplishing the feat actually. If you are also seeking for the best mind mapping program to your PC, then, don't move your eyes anywhere except this composed note. Here, in this write up, we are going to introduce you with the best free mind mapping software. Hence, keep reading on to know more!
Top-rated Mind Mapping Software for Windows and Mac
Organize your ideas with a visual touch and make it all real via the best free mind mapping software. Here, we've shared a glimpse of the top-rated mind mapping tool. Let's move forward to get the most useful mind mapping software.
1. Freeplane
Freeplane is an open-source software platform to visually create your thinking. By freeplane individuals can draw their mind thoughts visually and show the connections between them. It is the best free mind map tool that enhances the creativity to have a close idea like how it will look, how it will perform, and so on, before making it in actual.
Feature:-
Freeplane is the best way to manage projects.
Create and customize presentations.
Make diagrams and charts as per the individual's thoughts before getting things done.
Writing thoughts and sharing information.
Analyze the information which is being created by mind maps.
Runs on both platform i.e., Windows and Mac.
Users can also use this portably.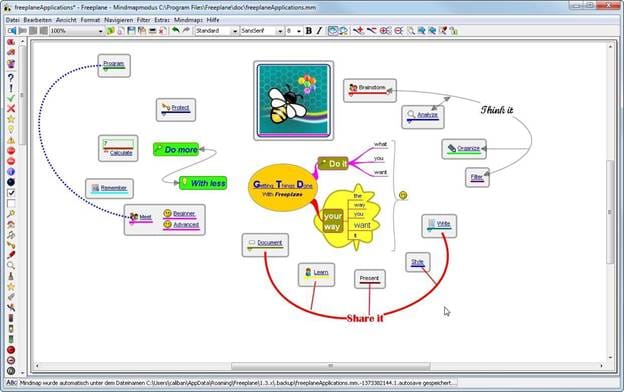 Also Read: 5 Best Free File Encryption Software for Windows and Mac
2. XMind
Grow your ideas, concepts on trees to get easily knowledgable. XMind is a highly featured best mind mapping tool to grow ideas, boost creativity, and increase the productiveness in the work. Now, many peoples are wondering how XMind is different from other mind mapping tools. XMind offers a bunch of latest features to visualize create ideas and information.
Features:-
Offers to create a timeline, writing, org charts, outline to organize knowledge visually.
Along with the visual representation of the ideas, XMind has also made a deep parallel analysis.
Schedules in sequential order.
With this, the user can create multiple minds in one mind map.
Users can create any type of graphics.
You can access mind maps on any device either mobile or PC from anywhere, anytime.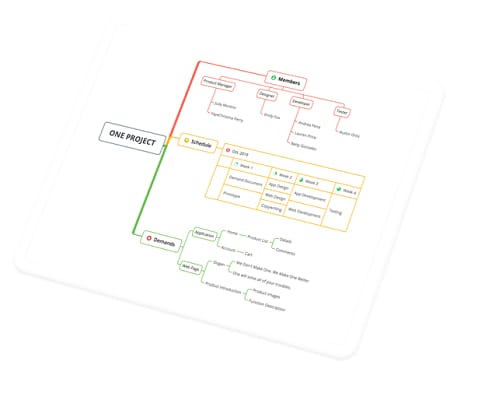 3. Coggle
Another most noteworthy mind mapping tool to imprint the thoughts visually before getting the things done in real is – Coggle. Sounds like it is relatable to Google, but it is not. Coggle is the best way to generate your thinking visually via flowcharts, inter-relationships, and so forth. With Coggle, you can make multiple starting points in your diagram related to your mind maps.
Features:-
Saves every change that you make in your diagram to go back at any point.
You can work with your colleagues, friends in your diagram by inviting them and collaborate with them.
Users can upload unlimited images to diagrams just drag and drop the image from the desktop to the diagram.
To notating the parts, sup-parts of the diagram you can also flow the text and images.
Create and organize loops for recognizing more advanced diagrams in maps.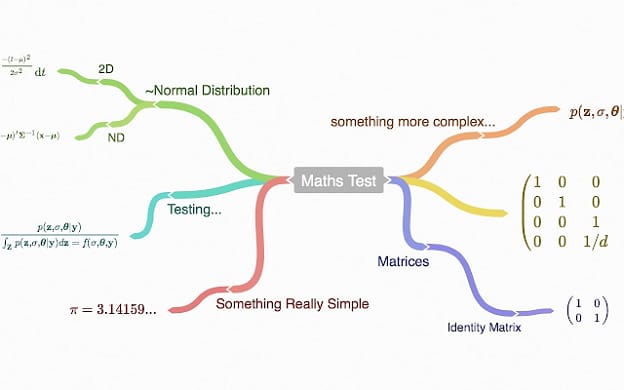 4. Mindomo
Mindomo is the best free mind mapping software to represent the data in the linear flow. Mindomo is the way to convert complicated information into a very easy and simple form. Mindomo is the most useful software especially for students as students need to create mind mapping, flowcharts, outlines, and connections for multiple projects or assignments. Mindomo can be accessible on both platforms Windows and Mac. Rather than this, Mindmo's app is also available for Android and iPhone users.
Features:-
Mindomo has the ability to turn the mind map into the presentation.
Deep Comparative analysis.
It allows individuals for real-time editing to the maps.
Its collaborative online charts functionality boost up the accuracy of the projects.
Organize your opinions and life visually.
Makes an overview of the project before accomplishing the feat.
Online Synchronization of data and maps with collaborators.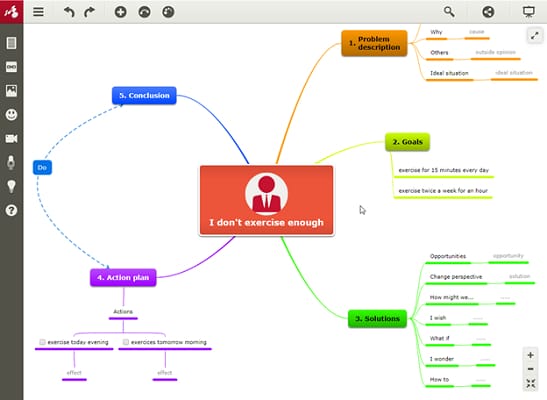 5. Docear
Docear is the uniquely designed mind mapping software to create, organize, and flow ideas linearly. Docear is the complete freeware and open-source software that is available for Mac OS, Windows, and Linux. Docear helps you to sort the documents, footnotes in different categories. Basically, Docear is a complete academic literature suite to generate the project plan blueprint before making it available in real.
Features:-
It sort documents, diagrams, annotations into various categories to notify instantly and easily.
It allows you to visit multiple documents, multiple annotations at a time.
Makes an online backup to your mind maps.
Customize the text, and images.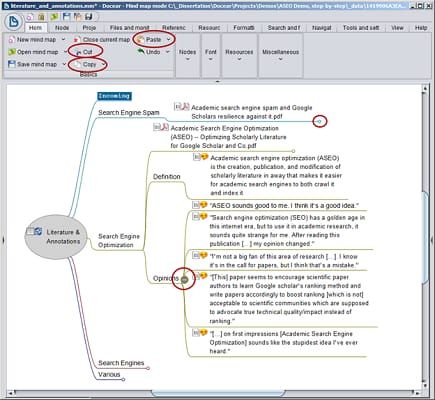 Also Read: Best Free Photo Collage Maker Software for Windows and Mac
6. MindMup
MindMup is the best way to online create and organize mind maps. Write the ideas for the very first time when it hits in your mind via MindMup to better focus and presentation of your thought. It is based on new smart technology algorithms that let users create infinite mind maps and store them in the cloud. By so you can be able to access your mind maps from anywhere and anytime quickly. With the MindMup, you can directly upload your ideas, documents to other social media platform without moving separately.
Features:-
Easy Interface.
Easily transforms maps into PDFs, documents, and many other formats.
Keyboard shortcuts make work very easy and quick.
Real-time Collaboration allows individuals to edit the maps and diagrams instantly.
Add infinitely images.
Users can be able to attach long files.
Better planning for projects.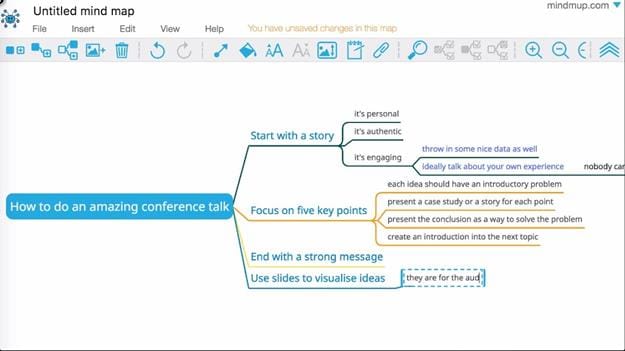 7. MindMapper
Mind Mapper is the best free mind map tool that works only for raising productivity and creativity. Mind Mapper is well known for its presentation. It presents your thoughts and information in a far effective way that everyone praises your thoughts. With Mind Mapper, you can easily organize, synchronize, and customize your idea. However, it is not fully freeware mapping software, but after its 30-day free trial you will get to know that why it is the best choice amongst all.
Features:-
Find new ideas and possibilities to fix the issue.
Collect and View information in visual structural form.
Organize and manage the project from planning to executing.
Schedule the task and presentations.
Switch the maps into the presentations.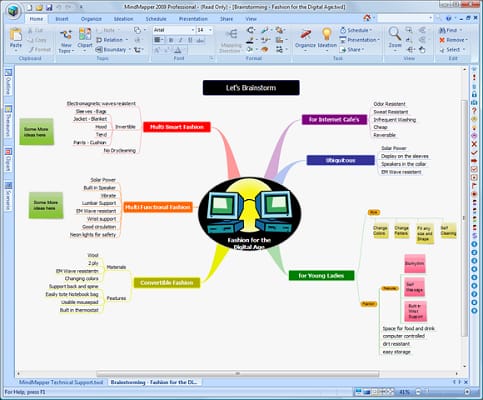 8. The Brain
Yet another great mind mapping and brainstorming software is – The Brain. The Brain is the perfect choice to display the information via flowcharts. Well, this is a fact that individuals can easily understand information that is presented in a visual format like diagrams, flowcharts, and so on. Therefore, here comes The Brain to present your inner thoughts with visual touch. The Brain has downloaded by millions of users around more than 150 countries.
Features:-
Displaying every bit of creating information and connections that you've built.
Its intelligence functionality lets users capture every idea digitally.
Automatically saves every move by so you don't have to face any type of trouble while searching for anything.
Easily sync your documents, images, daily tasks with the mobile, PCs, and web browsers.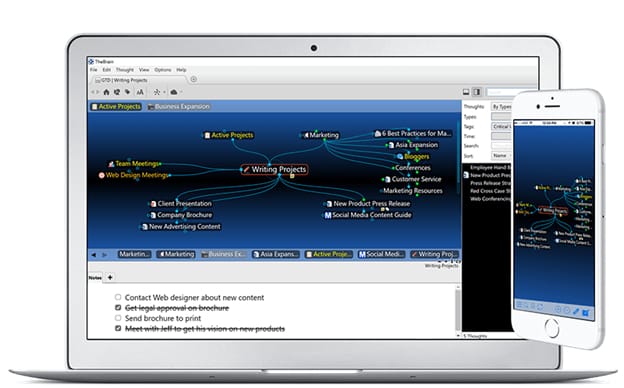 9. Creately
Creately is one of the best mind mapping software on our rundown. Creately allows you to organize and plan your thoughts in digital format. Collaborate with your team members as you all are together. Scribble the exact thought that you've in your mind via Creately. As the name suggests, it is one of the most uniquely designed mind mapping software that gives the real lookout to your imagination.
Features:-
Scribble your thoughts with minimal efforts.
It is less time consuming than others.
It offers scribble shortcuts and shapes to get easy access.
Formatting options of Creately makes your content more notable and elegant.
Get quick and instant access from anywhere and anytime.
Have more than 50 drawing libraries that make your content or project more deserving.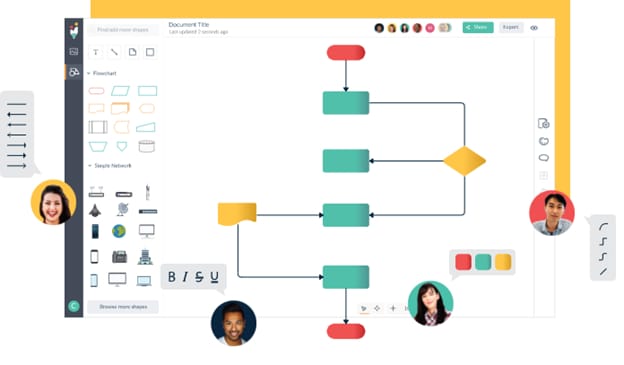 10. SmartDraw
SmartDraw is a simple project and map creator. SmartDraw works like its name – smartly. New, smart parameters and algorithms let you create your project or content in a very classy and effective approach. Individuals can use SmartDraw in two ways, firstly by using it online, and secondly, download it to your Windows, afterward access it. Its highly programmed formatting gives the perfect layout to your plans and projects.
Features:-
SmartDraw's most intelligent diagram engine helps you to draw diagrams instantly and easily.
SmartDraw automatically does formatting to your project or plan.
Collaborate with your ally for working together from anywhere.
Automatically integrates with the tools that you are using.
Allows you to draw the ideal architectural and engineering plans or diagrams.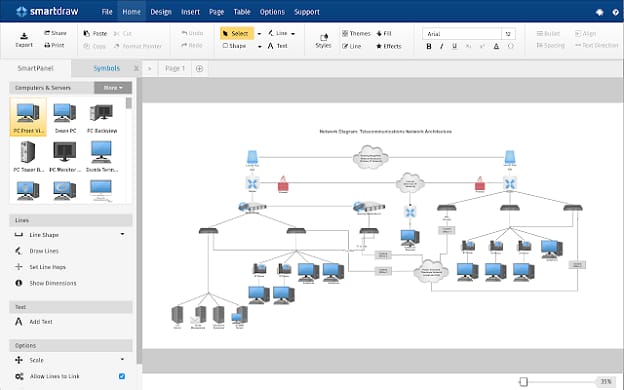 Create the Visual Impact of your Ideas
Unleash the creativity via mind mapping tools. Mind mapping tools make it so easier to generate complicated information in the most convenient way. Mind maps let users create, organize, customize, real-time sharing the ideas. Through mind maps individuals can create the blueprint of the project before accomplishing the project in real. This blueprint or mind maps can give the idea of its performance and functionality. Well, above we've suggested high-rated best free mind mapping software for both platforms i.e., Windows and Mac. By kicking any of the above-suggested mind mapping tool individuals can flow their ideas with the visual touch.
Subscribe to Our Newsletter
Keep yourself updated with the latest technology and trends with Innovana Thinklabs Limited.