Today, we are going to discuss some best free monitor calibration software for Windows. People who work in the field of graphic designing, photography, video editing, etc. are quite familiar with such kind of software. Apart from the people in these fields, very few people know about the color calibration software. Hence, let's first discuss about these utilities and their importance.
Color Calibration is a fancy term for color adjustment of your screen. One can say that color calibration is the adjustment of the color levels of your monitor screen or any other screen as per your comfort. Some people like photographers and designers do it to enhance the ability of color displaying of their monitor to the perfection. A normal computer user can also use it to avoid the harmful effects of bad color adjustment on his/her eyes. Hence, there multiple reasons because of which it is necessary to have the best free monitor calibration software installed on your computer. So, let's move ahead with the list of some best free color calibration software available for PCs in 2020.
5 Best Free Monitor Calibration Software for PCs
Below, we have listed some of the best free monitor calibration software that we have hand picked for you. These color calibration utilities can provide you an exceptional and comfortable screen viewing experience.
1. Natural Color Pro
The first name on our list is Natural Color Pro. Do not get confused with the Pro in its name. It is entirely free and, in fact, one of the best free monitor calibration software available for Windows. The tech giant Samsung has developed this color calibration software. This utility is compatible with both older and newer monitors. You can use it to do color calibration on both CRT and LED monitors. One of the unique things about this monitor calibration software is its user interface. Its user interface seems like a computer wizard and requires you to follow instructions. Along with that, Natural Color Pro offers two color calibration modes, i.e., basic and advanced. You can use both of them for free.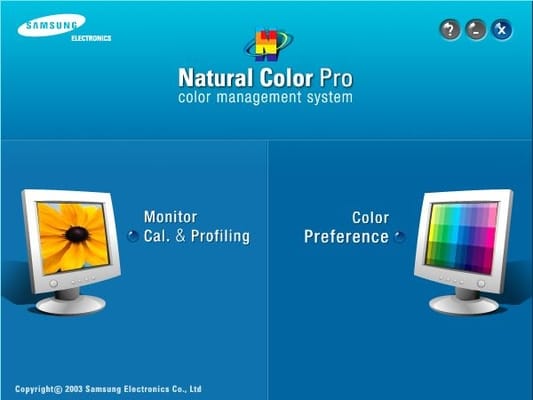 Also Read: Best Free Typing Software For Windows 10, 8, 7 PC
2. Calibrize
In the second place, we would like to mention Calibize on our list. The reason why we have included this software on our list is because of its simple UI and effective features. The compatibility of this software with monitors such as CRT and LCD is quite high. It can do color calibration on beamer monitors as well. Calibrize can help you to calibrate your monitor in just three simple steps. Hence, it reduces your efforts and also saves your time. This software can read the color data of your monitor, which is also known as EDID in technical terms. Along with these exceptional features, it is also compatible with other pictorial programs. Hence, it is also a very supportive utility. Calibrize is one of the best free color calibration software. Hence, we recommend you to give it a try.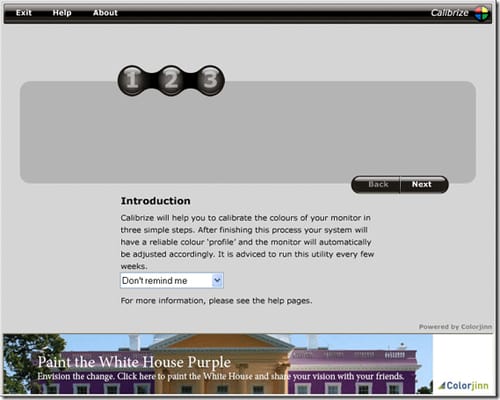 3. Monitor Calibration Wizard
Here comes another best free monitor calibration software for Windows. As the name suggests, Monitor Calibration Wizard can calibrate your monitor screen quite efficiently. It offers an intuitive interface so that everyone can use it to calibrate their screen colors. The software even allows you to update and test the color profile that you have created. Hence, we can say that it is one of the flexible and customizable monitor calibration software available in 2020. However, this one of the best monitor calibration software also has some drawbacks. The major drawback is that it doesn't allow you to step back once you have started creating a color profile.
4. Display CAL
When it comes to calibrate screen colors, Display CAL is one of the famous names. The main focus of this utility is to provide its users with color accuracy and versatility. The software is based on an advanced color management and calibration system, i.e., ArgyIICMS. Hence, it provides various advanced features such as creating 3DLUTs, evaluating ICC profiles, etc. If you are looking for an advanced color calibration software, then we would like to recommend you to try Display CAL for once. You can use this best free color calibration software to calibrate colors on multiple platforms, including Windows and Mac.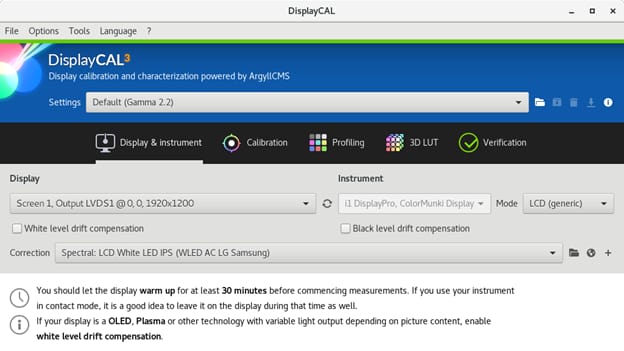 Also Read: Best USB Data Blocker Software for Windows
5. QuickGamma
Last but not least, we have QuickGamma on our list of some best free monitor calibration software. It is a compact color calibration software that is quite efficient to calibrate your screen colors. QuickGamma is one of the recent color calibration software. Hence, it only works on the systems with Windows 7 or higher versions. One of the advanced features of QuickGamma is that it has two scaling panels, including a Gamma Scale and Black Level Scale. The software works Windows LUT loader, and that is one of the main reasons why you cannot use it on the older version of Windows. Hence, if you are working with a Windows version older than Windows 7, then we advise you to avoid this software. Users having WIndows 7 and other higher versions of Windows can give it a try.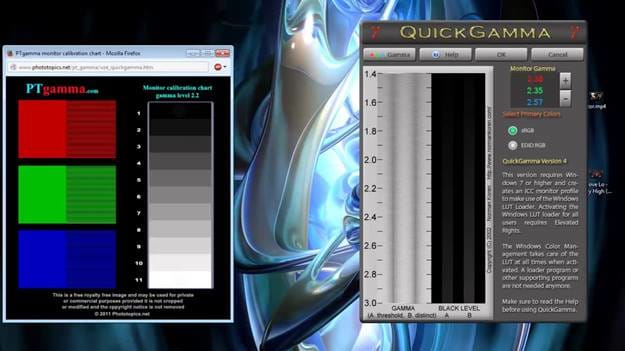 Well, the list of some of our handpicked best free monitor calibration software ends here. You can opt for any of them to calibrate the colors of your monitor. Calibration of screen colors also has some health benefits. If you are the one who works for long hours in front of the computer screen, then you must try any of the above-mentioned software to calibrate your screen colors. It will reduce the chances of your eyes getting damaged.
Furthermore, if you want to know more about various other useful utilities for Windows, then subscribe to Innovana blogs.
Subscribe to Our Newsletter
Keep yourself updated with the latest technology and trends with Innovana Thinklabs Limited.