Everyone likes to watch movies. They are not just a source of entertainment people also get inspiration from them. As technology has evolved, now you can watch your favorite flicks on your smartphones as well. There are lots of online movie streaming platforms on which you can watch movies. However, most of them require a paid subscription. Hence, to save your money, here we are with some best free movie apps for Android smartphones.
You might be thinking that we are talking about piracy apps, but no, you are absolutely wrong. These apps are entirely authentic and legal. So, without further ado, let's start the list of some best movie apps for Android that provides free entertainment.
Top 12 Best Free Movie Apps for Android in 2020
Here we have mentioned 12 best free movie apps for Android that can help you to watch your favorite movies without any cost.
1. Viki
On Viki, you can get Chinese, Korean, and Japanese movies. It features Asian content. You can even enjoy the content featured on this app even if you do not know the Asian languages. It provides subtitled content.
Along with Asian drama and movies, you can also install this app if you are a fan of Kpop. Viki features Korea's Top Idol Groups, including BTS, Monsta X, etc. The app provides all these things for free. But, it shows ads, hence, if you do not like advertisements in the middle of your favorite movies, shows, and music videos, then we advise you to upgrade to its Premium Plan.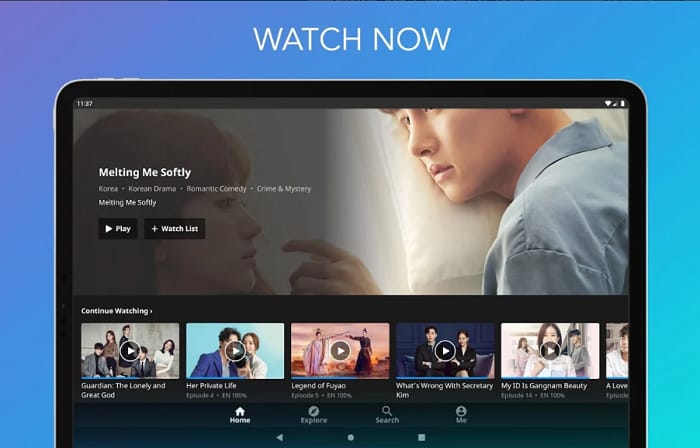 ---
2. Hotstar
Hotstar is an Indian online entertainment app. If you are keen on Indian content, then this is one of the best streaming app that you can get. It has various blockbuster movies available for free. The app also features various international shows such as Game of Thrones.
Along with all these things, you can even enjoy live TV and sports on Hotstar. However, for all these things, you would require a VIP subscription. It is a cross-platform app. Hence you can use it on devices other than Android as well.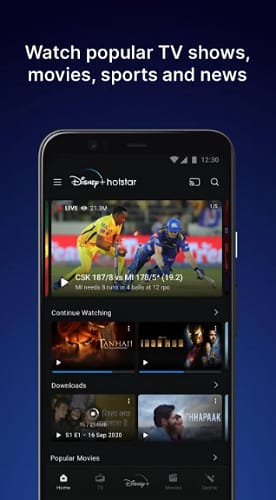 Also read: 12 Best Podcast Apps for Android Phone 2020
---
3. Crackle
Here comes one of the best free movie apps for Android from the entertainment goliath Sony Pictures. Although Crackle is among the most famous apps to watch free movies. But, if you are not aware of it, then let us tell you that it is the most appropriate blend of the latest blockbusters and old classic movies.
Another feature that lures viewers towards Crackle is its recommendations. The app suggests the content as per your history and the latest trend. You can even enjoy some of your favorite TV shows on Sony's Crackle.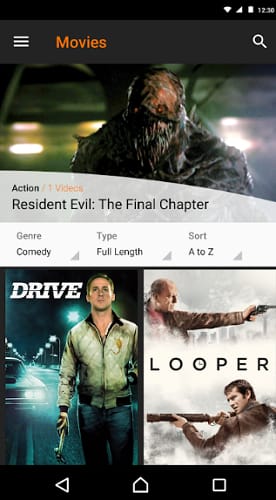 ---
4. Tubi TV
Are you looking for an app with one of the largest collections of free movies? If yes, then Tubi TV is one of the best movie apps for Android that you can install on your smartphone.  With Tubi TV, you can watch from thousands of HD movies without even providing your credit card or purchasing any subscription.
Along with the movies, the app features various international shows as well. You'll never fall short of content on this app as they keep on adding new movies and shows regularly.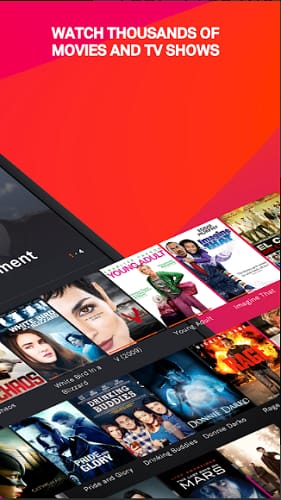 ---
5. Pluto TV
As the name suggests, Pluto TV is a reformed version of TV. However, you do not have to make payment for watching your favorite channels. You can watch the news, sports, shows, etc. on Pluto TV. Along with the TV channels, it also has thousands of entertaining movies.
Just like Tubi TV, you do not require to have a credit card or pay for a subscription to watch your favorite content on Pluto TV. It is 100% free. You do not even have to sign up or create an account.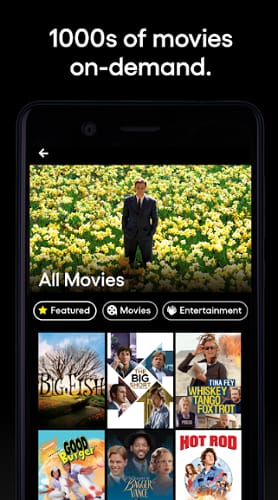 ---
6. Yidio
Yidio is not a regular movie streaming app. It is, however, a guide to various streaming platforms. The movies and shows that you see on the app are most probably not available on it. The app directs you to some other streaming platform where you can watch that selected movie.
Along with this, the Yidio streaming guide also provides you with daily suggestions of some hit movies and shows. It also helps you with the individualized watchlist and daily reminders to keep you hooked with good content.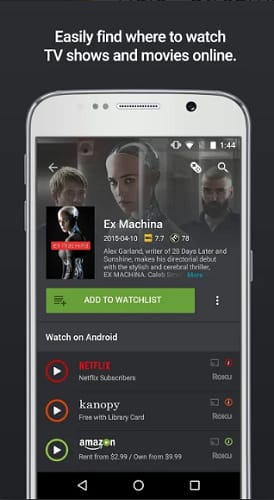 ---
7. FilmRise
FilmRise is a perfect combination of online streaming platforms and cable TVs. Here on this app, you can enjoy free movies and shows just like online streaming platforms, but it is free and features a few ads just like a cable TV. However, the ads are quite less annoying as compared with Cable TV.
It has quite a diverse collection of movies. Hence we consider it as one of the best free movie apps for Android phones in 2020. You can enjoy the trending content along with some classic old content altogether on this amazing app.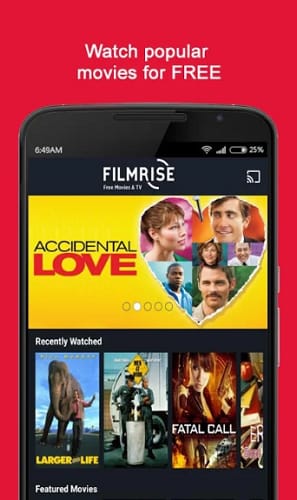 ---
8. Vudu
Do you want to make your phone a movie library? If yes, then Vudu can help with that. The app allows you to have your movie library on your Android smartphone so that you can enjoy your favorite movies wherever you want them to enjoy. There are thousands of movies available on this app that you can watch for free.
Along with the free movies, you can also watch the other ones by taking them on rent or by purchasing that particular movie. It also lets you download movies and watch them offline.
The most prominent feature of Vudu is that it is suitable for everyone. It comes with a kid mode. Hence, you can rely on this one of the best movie apps for Android for the entertainment of your kids as well.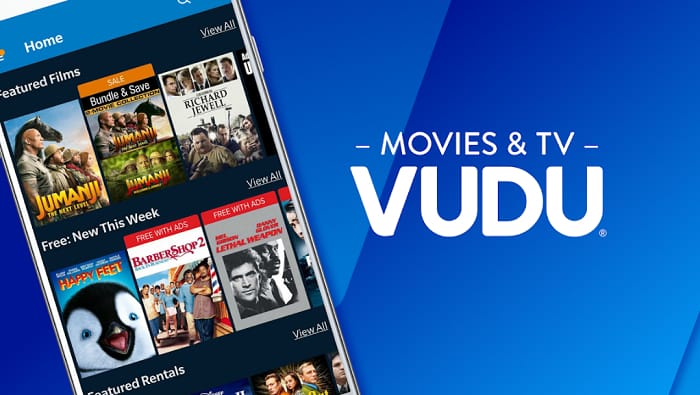 ---
9. Hoopla Digital
Hoopla Digital is not a traditional movie streaming app. It works in quite different ways. You can watch movies and other content on Hoopla Digital for free only if you have a library card. Yes, it works like a digital library for movies. The platform is integrated with various native libraries and hence allows free access to its content with their library cards.
Along with movies, you can borrow ebooks, audiobooks, music albums, comics, etc. from Hoopla Digital. You do not even have to pay any late fees. So, it's quite a good and unique app that provides free movies.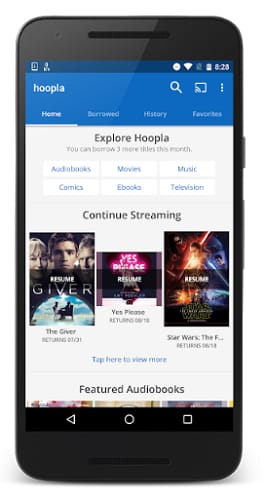 Also read: Most Noteworthy Music Streaming Apps for Android
---
10. Plex
Here comes one of the most complete and best free movie apps for Android smartphones. Plex offers everything you need. From movies to online shows, from music to podcasts, the app streams almost everything. With this Plex, you can enjoy thousands of movies including, oscar-winning Hollywood films, Bollywood musicals, Anime series, etc.
Along with streaming the online content, this app also helps you to manage your offline media files and stream it to your smart TV as well. The app is compatible with almost all Smart TVs as well.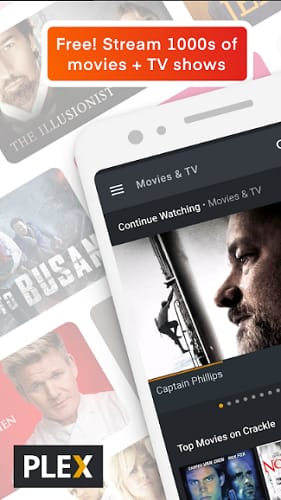 ---
11. Popcornflix
Popcornflix is another reliable app to watch movies for free. The app claims to have a collection of more than 700 movies. Hence, there is plenty of entertainment available for you. It allows you to select from a bunch of different movie genres. Along with the movies, it also features some original shows.
All these things are available for free on Popcornflix. It doesn't ask for any subscription amount. Also, you can watch movies without any limit.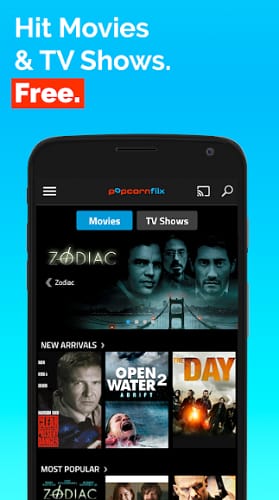 ---
12. Kanopy
We have another digital library like app similar to Hoopla Digital. Kanopy functions the same way as of Hoopla Digital. It also features ebooks, audiobooks, movies, feature films, etc. And you can access them for free. But there is a condition. You need to have a library card issued by the library integrated with Kanopy. There are thousands of local libraries connected with Kanopy.
Another major feature of this app is that you do not have to bear with the ads. Kanopy provides an ad-free movie watching experience. However, the app usually features award-winning movies, documentaries, art films, etc.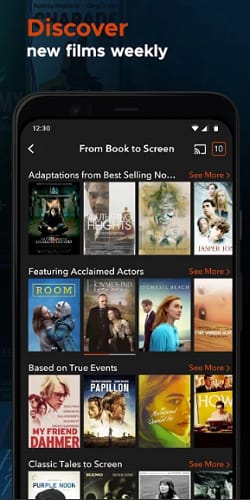 ---
Which is the Best Free Movie App for Android
We hope that now you can watch free movies on your Android smartphone. All the above-mentioned best free movie apps for Android have their unique specifications and features. However, they all are free of cost. Some of them feature the latest blockbuster movies, while others feature documentaries and old classic movies. Hence, you can try any of them as per your movie preference.
Furthermore, let us know your thoughts about movies and the apps that we have mentioned above apps in the comments section.
Subscribe to Our Newsletter
Keep yourself updated with the latest technology and trends with Innovana Thinklabs Limited.