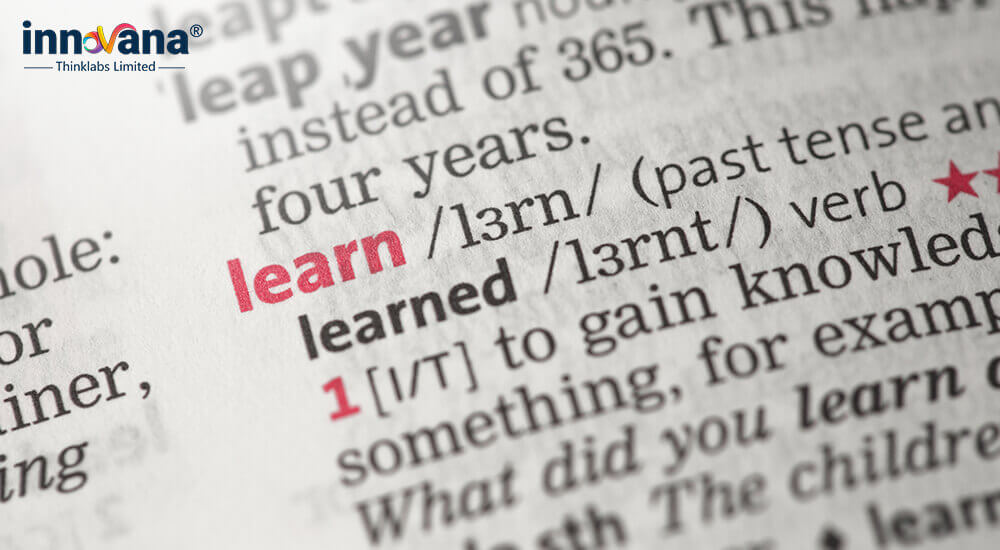 Know the Best Free Offline Dictionary for PC to find out a word's meaning even without internet
The Internet has opened the gates to the world of massive knowledge for the masses. These days, no matter what your question all that you're required to do is Google it to get the answer. It has even replaced traditional dictionaries as the meaning of almost every word on the planet is available on the Internet. But, what if someday you come across an unfamiliar word and there's no Internet connectivity to check its meaning? In such a situation, the best free offline dictionary for PC comes to your rescue.
If the best free offline dictionary software for Windows were not available, then you'd battle with the tough words and make all sorts of assumptions about their meaning. Therefore, to protect you from such tough situations, here we talk about the offline dictionary apps that let you know a word's meaning quickly without an Internet connection.
10 Best Free Offline Dictionary software for your PC in 2020
There's an ocean of English dictionary apps in the marketplace and all of them claim to be the best. But, many of them do not even describe the meanings correctly. Therefore, here are the most trusted and authentic free dictionary apps that we've handpicked especially for you.
1. Perfect Dictionary
This comprehensive and free dictionary app is perfect for all the inquisitive humans who want to know the meaning of every mysterious word they come across. The app lets you look for the word in multiple dictionaries. Along with this, here are the features that make this the best free offline dictionary for PC stand out from the other offline and free dictionary apps in this list.
Features:
Automatically shows suggested words while typing
Lets you view and clear the history of searched words
You can mark your favorite words and pin them
Although it's not a new thing, still it has the much-needed audio pronunciation of each word
It would be great if you try this app to make your vocabulary perfect.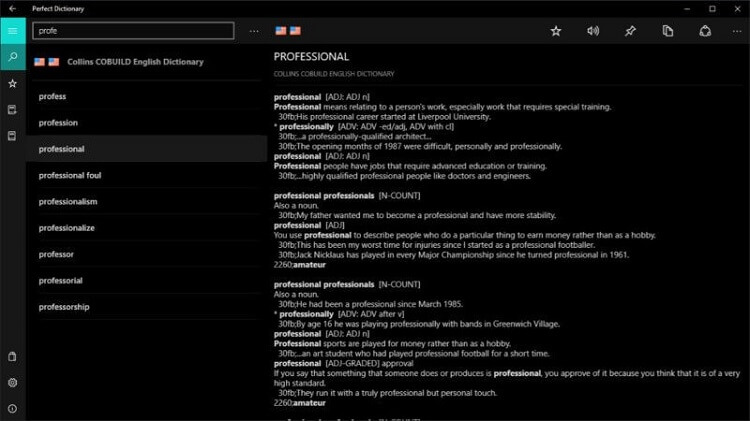 ---
Also Read: Best Duplicate Photo Finder and Remover to Free up Disk Space 
2. WordBook
This free offline dictionary app claims to have won several accolades for unique features such as pronunciations in real human voices. Apart from this, here are some key characteristics that brought it to the list of the best free offline dictionary software for Windows.
Features:
30000 etymologies
In-built word links and thesaurus
Seamless content navigation
Approximately 70000 usage samples
In our view, this fast, well-designed, and intuitive free offline dictionary from TranCreative LLC is one of the must-try apps.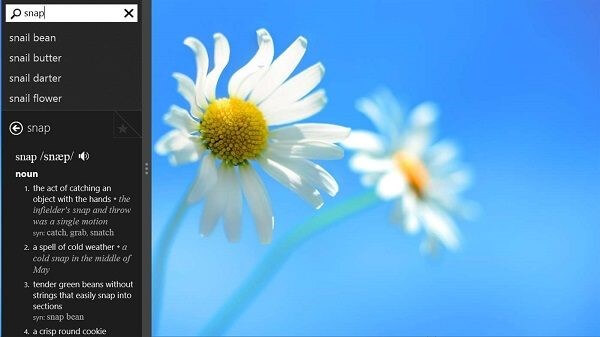 ---
3. The Oxford Dictionary
Here comes the showstopper and perfect free dictionary app to end this list of the best offline dictionary apps for Windows. Here're the features that make The Oxford Dictionary feature in this post.
Features:
Frequently updated with new words, presently has approximately 350000 words, phrases, and their meanings
Autocomplete functionality that predicts the word as you type in the search box
Keyword lookup to help search for the compound phrases and words.
After going through the features, we feel that this is one of those best English dictionary apps that make it easy for you to build the word power.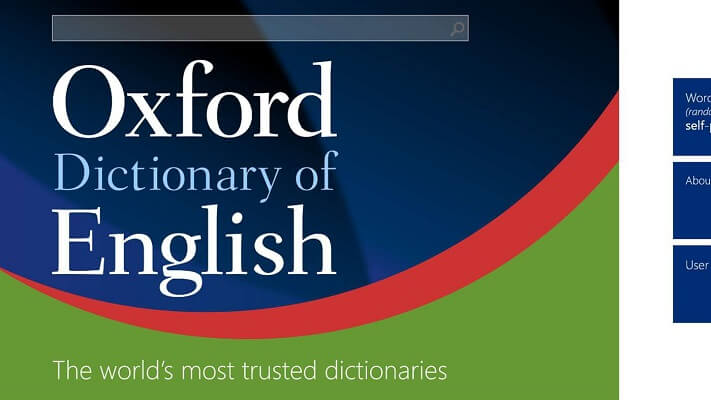 ---
4. The Free Dictionary
This is the most popular English dictionary app across the globe. Now, as it has come up with an offline version, its popularity has increased leaps and bounds. Here're some of the striking features that make it the best free offline dictionary for PC.
Features
Contains 13 homepage sections
Lets you view the dictionary in 13 other languages and translate a word into 40 different languages
Allows you to search a word in 4 different ways
You contribute to the welfare of the world as the badges you get while using the app can be exchanged for meals for poor children
It contains special dictionaries for meanings of words from various fields such as legal, medical, financial, etc.
The bottom line is, it would be great if you try this app, sharpen your vocabulary, and get the blessings of the hungry children at the same time.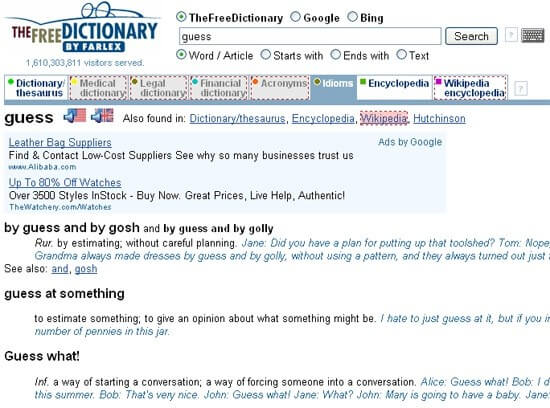 ---
5. WordWeb Dictionary
This free online dictionary is a massive ocean of words. Here, you find meanings of approximately 85000 mysterious words. Apart from this, below are some unique features of this app that caught our attention.
Features:
Not only displays the word's meaning but also its synonyms, antonyms, and parts of speech
Familiar and user-friendly interface
Lets you access words and phrases in just a click
Gives you examples of how the word is used
Allows you to effortlessly integrate dictionaries such as Oxford
After going through the features, we feel this offline dictionary is worth trying. You get it in both free as well as paid versions. Although the free version is excellent, still if you spend a few bucks, then you get additional features such as approximately 70000 audio pronunciations, the freedom to add new words and search for web references.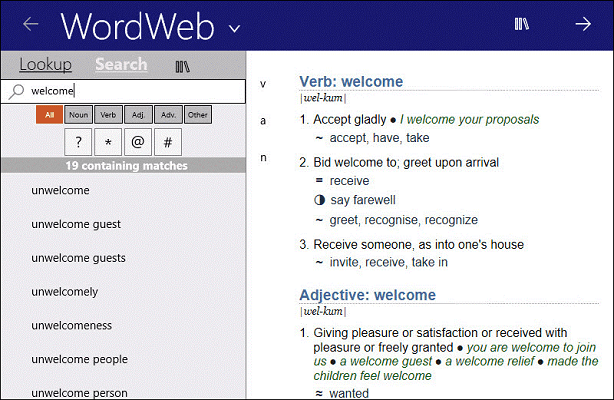 ---
6. Advanced English Dictionary
This one of the best offline dictionary for PC is correctly named as "advanced" as it has some of the most incredible and unique features. Here they are.
Features:
A huge database of approximately 400000 words
Audio pronunciation along with the word's etymology
Automatic suggestions while typing a word in the search bar
A clipboard search feature to copy and find the meaning of the whole content
Image gallery especially for nouns
In addition to the above features, the uncluttered and smooth interface also makes it a must-try and one of the best free offline dictionary software for Windows.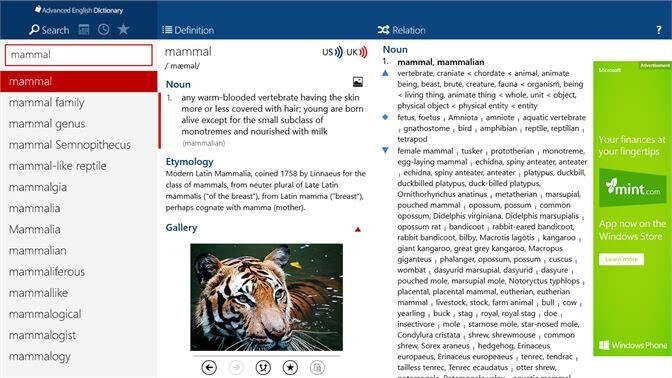 ---
7. The Sage English Dictionary and Thesaurus
With a database of over 12.4 million words, 82000 etymologies, and 1.9 million word relationships, The Sage English Dictionary and Thesaurus is undoubtedly one of the best free offline dictionary software for Windows. Here're some of its notable features.
Features:
The freedom to choose from classic, retro, spell assistant, and e-paper
A rhyme assistant that suggests rhyming words
There's an in-built functionality to search for anagrams
Two way working, i.e., lets you search word from its definition as well as find out the definition using the word.
After glancing at the features, this seems a fantastic free dictionary app that you may try.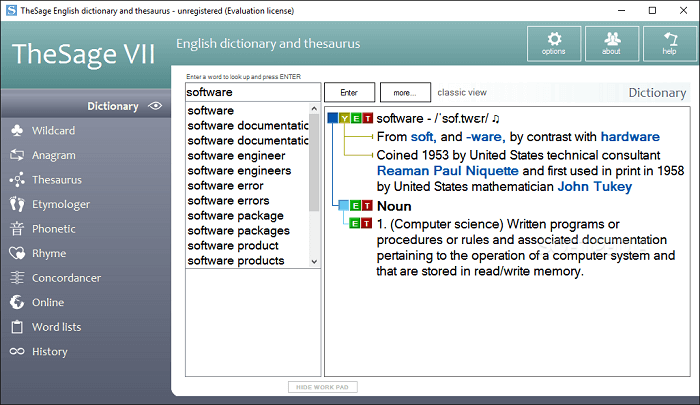 ---
Also Read: Best Free Snipping Tools for Windows
8. Sidebar Dictionary
This is the must-have and best free offline dictionary for PC for all those who want a side-by-side app to look for word meanings while reading or editing a document. Making the correct word choice is crucial while you edit or write documents, and with Sidebar Dictionary you can choose the right words with ease. Apart from this, here are its other fantastic features.
Features:
Multi-language support
Lets you copy the text and know its meaning
User-friendly interface
We would recommend this app if you are searching for the best offline dictionary apps to find out the most appropriate words for your document.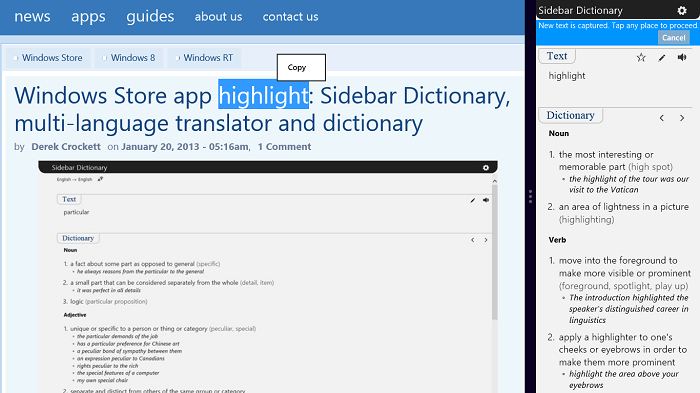 ---
9. Goldendict
This is another free dictionary app available for Windows. What makes it one of the best offline dictionary apps is the option to search word's meaning in Wikipedia. Apart from this, here are its other prominent features.
Features:
Compatibility with a multitude of dictionary formats
WebKit engine to show formatted articles
Hunspell to check the spellings
In our view, this English dictionary app won't disappoint you if you try it.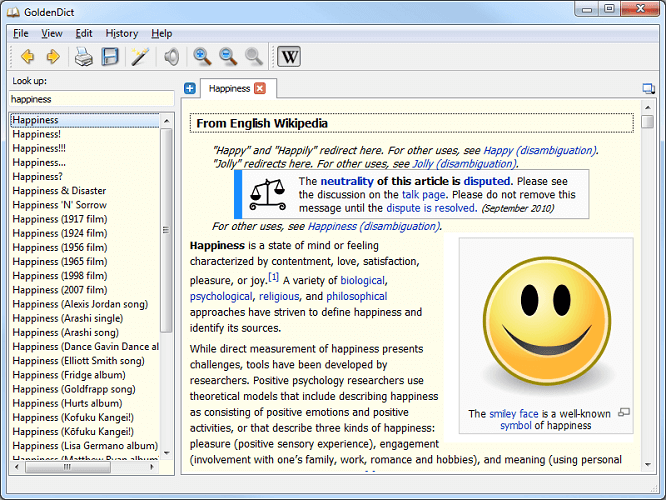 ---
10. Ultimate Dictionary
Its collection of 61 dictionaries make it the go-to place for everyone who desires to build his word power. It contains all the information you may wish to know about a word. Apart from this, below are its unique features.
Features:
Multilingual support, i.e., supports languages such as Polish, Spanish, and French
Lets you find all the details about the word in a single click
Displays the definitions sourced from all the 61 dictionaries
Contains tools to add, remove, and rearrange dictionaries
In addition to these features, the uncomplicated and user-friendly interface also make it one of the high rated English dictionary apps.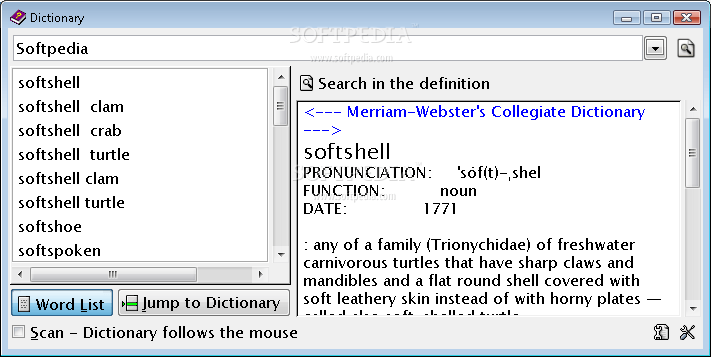 Hopefully, this post has helped you get the best free offline dictionary software for Windows to build your vocabulary. There's no end to the number of words and knowledge you can acquire. Keep learning with these apps and spreading the knowledge without letting Internet connectivity issues block your way. Lastly, before you go, subscribe to our newsletter for staying updated with more such knowledgeable apps.
Subscribe to Our Newsletter
Keep yourself updated with the latest technology and trends with Innovana Thinklabs Limited.