There ain't no people who don't like to play games. Games relax our minds and give us time to get refreshed while getting entertained. RPG (Role Playing Games) games are very interesting and take us on a journey to a new world through our mobiles. There are numerous RPG games that are available on the play store. But, we've shortlisted some of the best offline RPG games for android. Before moving forward let's know about the RPG!
What is RPG?
RPG stands for Role Playing Games, in an RPG you are assigned with a character i.e., mostly protagonist, and your journey continues in that game as your character. In RPG you have to make certain choices, fight battles, and pursue through the game as your character. Your choices will make your way through the game.
Top 12 Best Offline RPG Games for Android in 2020
In this dark world, be the reason of spread peace and harmony. Boost your game enthusiasm to one-level up by playing the best offline RPG games for android. Here, you'll find the most captivating and engaging RPG games that will help you to be a warrior!
1. Eternium
Eternium is a classic and old school action role-playing game. In this game, you have to tap on the screen to move your character. Many great battles are to be fought in this eminent game. Its tap to move controls is more innovative and less irritative than thumbstick controls. Draw gestures on the screen to cast spells and attack. Defeat bosses to progress in-game. This game's developers believe in the philosophy of winning by playing and not paying. That's why 90% of the game is free of cost and purchasing is optional.
Features-
It can be played offline.
Tap to move controls.
Not compulsory purchases.
Simple interface.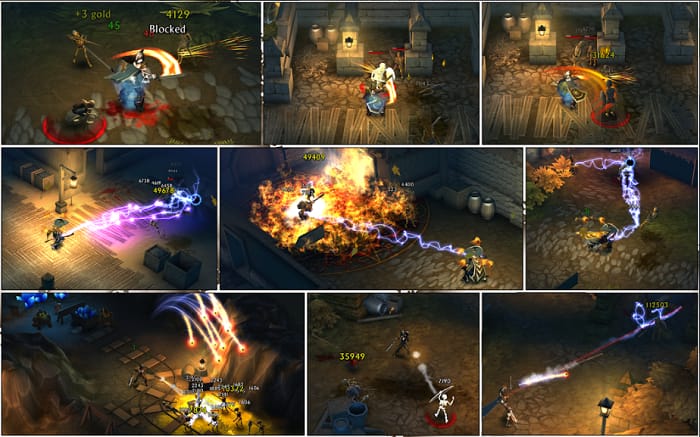 ---
2. Iron Blade – Medieval Legends
Iron Blade takes you to the breathtaking adventure of the medieval era and gives you real-world like fights and experience which you will love. This game provides endless fights one after another and turns you into the best warrior of their realm. Update your inventories to make your warrior invincible. Compete with millions of players worldwide by building your own kingdom. It is the top offline RPG games for android. Iron Blade is the best fighting game ever.
Features-
Amazing storyline.
Medieval era experience.
Players can compete in the all-over community.
For RPG lovers.
User-friendly interface.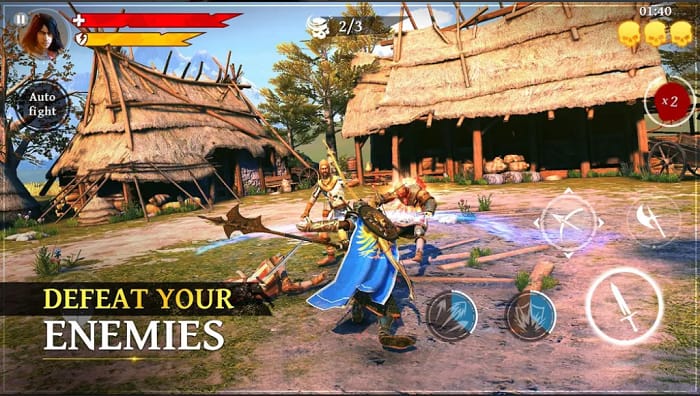 ---
3. Dungeon and Demons – Dungeon Crawler
Prevent the things turning into the darkness because of Demons and Dungeons as you are the only monster slayer who can do so. The world was resting peacefully by believing that all the dangers are gone and everything is safe till the sky rained fire of burning rocks. These rocks opened the long-closed gates to the underworld and giving freedom to legions of orcs, demons, ogres, devils which are ready to break havoc on this world. You play as the last dragon champion and it is your duty to restore peace in this world.
Features:-
Fantasy gameplay.
Fascinating storyline.
Beginner-friendly interface.
Lets you join the epic and classy battles.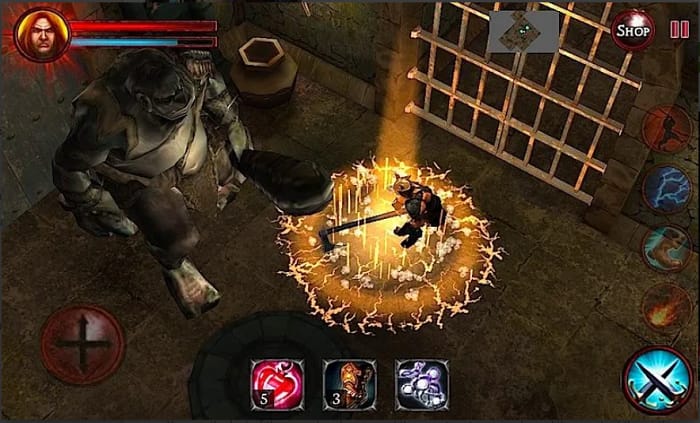 ---
4. Arcane Quest Legends
Darkness has been spread in the Realm of Auria. In this action-packed hack & slash RPG games. Be the merciless dungeon hunter or the savior of peace it's your choice. Fight with legions of orcs, demons, and ogres to restore peace to this world. This game doesn't provide any ranks or classes to be your own legend. This game can only be played through your skills. No more auto-combat or auto-grinding. Be ready to join the epic battles of best android RPG offline game – Arcane Quest Legends
Features-
Classic hack & slash gameplay.
Authentic skill-based fights.
No auto-combat or auto-grinding.
Fantasy-based characters.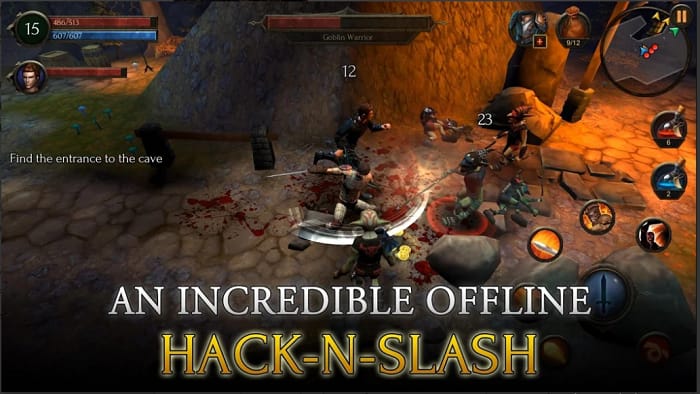 ---
5. Dungeon Hunter 5
Join the demon and dungeons hunters team to get the incredible hack & slash adventure ever. Connect with the millions of raid hunters and win sanctum assault gear. It's time to deal with all the monsters, devils, demons, and other terrors. Justice always needs high price efforts and this is an opportunity to get free the realm from the terror of devils, monsters, demons. You can be the ace player of the best offline RPG games by playing Dungeon Hunters 5.
Features-
Incredible graphics.
Multi-player battle mode.
Thousands of customization options.
Epic team battles.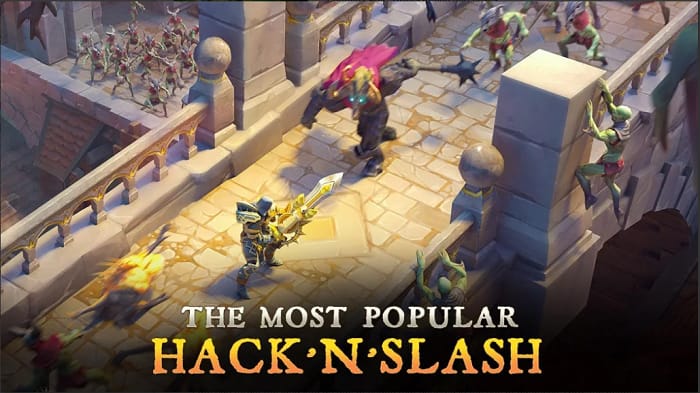 ---
6. Vampire's Fall
Are you ready to play the face-off battle? But, if you are not a champion then you may be losing the game. Vampire fall is the best free offline RPG games for android that can turn you a champion. Explore the witchmaster, fight with him, and free the realm from its cage. Strike down the witchmaster to set up the peace and harmony for all the realm. Picks you up from the medieval fantasy and bits you into the real-world adventure game.
Features-
Classics PVP battles help you to check your stamina.
Experience real-world adventure.
Lets you create your own fighting style.
Explore open-world games.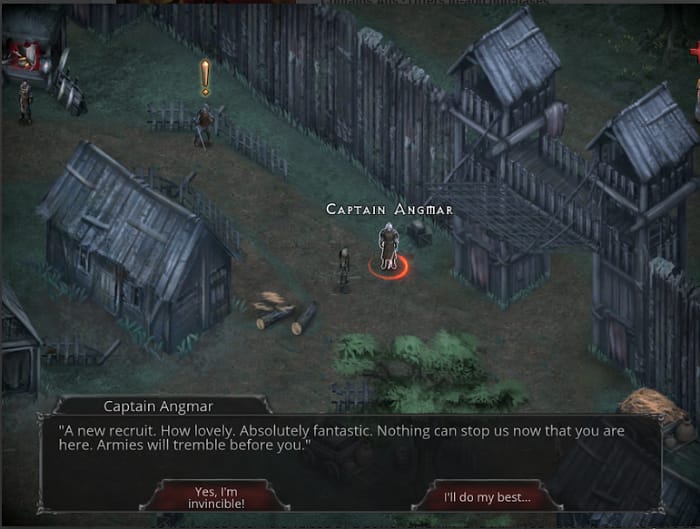 ---
7. Kingdom Quest
Get ready to fight true RPG game – Kingdom Quest. Be a witness of the fantastic action-stuffed journey and slay thousands of monsters to create peace for the realm. Crimson Warden is the hero or king of this open-world fantasy game. Crimson Warden is the one who slew numerous enemies with his powerful attributes before the army arrives.
Features-
3D gaming world touch.
Cheat codes to collect gold.
Thousands of missions.
More engaging graphics.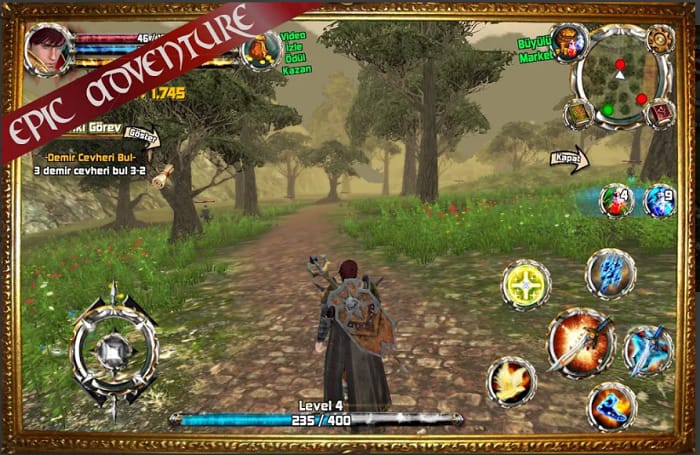 ---
8. Stone of Life Ex
Searching for the best old school RPG game – then Stone of Life Ex will surely impress you. SOL is the most captivating stylish RPG game that takes you an open-world adventure. Uncountable dungeons for completing infinite challenges to be an ace player. Different strategies and hack play help you to get high scores. It offers four job classes as per your choices and lets you customize the weapons for each job class.
Features-
Unlimited weapons.
Lets you customize weapons.
New action style.
Infinite dungeons.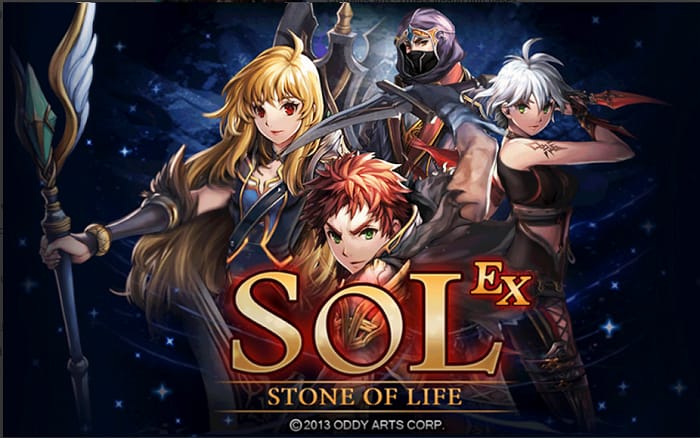 ---
9. Dragon's Blade
Dragon Blade takes you to the golden era of the 80's and 90's action RPG games. It is the revival of the top-down interface which is a really old school. This game provides the facility to customize your phone seven classes including thieves, warrior, archer, mages, and so on. Dragon Blade is absolutely free to play. This game's developers believe just play to win and have a fun methodology.
Features-
Top-down control interface.
Old school graphics.
Absolutely free game.
Bring back old arcade memories.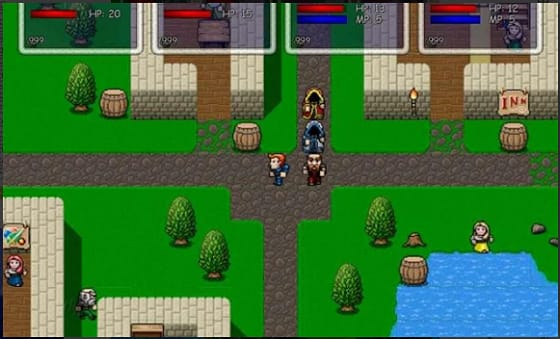 ---
10. God of Magic
Enter the world of fantasy adventure and be a GOD for chubby kid by guiding him throughout the journey. You will make decisions for the kid and helps him to succeed in the quests. God of Magic has come up with the six mini-games which helps you to improve your skills including spell casting, lock picking, logic, etc,. As you will keep on upgrading your skill levels you can also be able to unlock the most unique and amusing AVATARS. God of Magic is the best offline RPG games for android that takes you an incredible adventure ride.
Features-
Lets you choose the story.
Absolutely free to play.
Infinite storylines.
Form your character as per your own choice.
Thousands of challenges.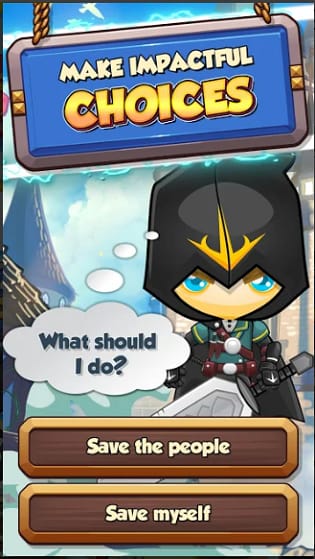 ---
11. Soul Warriors
Have fun with the most engaging RPG game ever – Soul Warriors. In this heroes war, there are two pleasing characters Shah and Hina. Hina is the more strong female character than Shah who defeats devils, demons in this dark world. The warriors Shah and Hina recently come back from the witch mountain to defeat the devils and demons. They both are fighting just to remove the darkness from the world and establish peace for the realm.
Features-
Offers six different epic battle areas.
Captivating graphics and music.
Lets you upgrade the character after accomplishing the quest.
Attractive game control.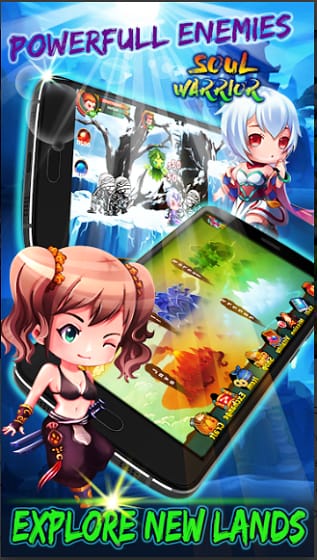 ---
12. Demong Hunter
Play the single pack action RPG game to be the warrior. Demong Hunter is the way to become a champion from the newbies. It offers thousands of dungeons to succeed in the challenges. Demong Hunter is the warrior who escapes from the witch mountain. Afterward, fights with the witchmaster, demons, and strikes them down to spread the peace in the dark world. Demong Hunter is the best offline RPG game for kids to become a perfect warrior.
Features-
Majorly focuses on shooting, hitting, and controlling.
Available in 9 languages.
Free to play.
Friendly interface for newbies.
Open-world single pack fantasy adventure.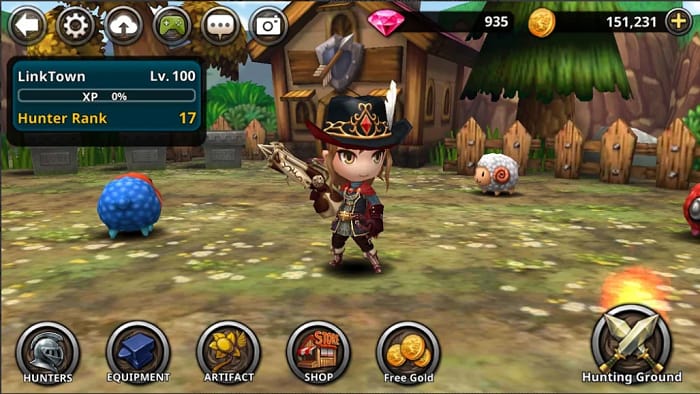 ---
Play the Best Offline RPG Games for Android
Above listed are the best offline RPG games for android that takes you to another world of fantasy. RPG games make our boring life somewhat interesting. It takes us to a whole new journey and let us experience the best of the fantasy worlds. In RPG games we play as a wholly different character with a different perspective. RPG games offer us adventure, thrill, excitement, and joy. These games are designed to entertain us and make our day. While playing as a protagonist we see ourselves as a hero who has a duty to save this world on his shoulders. This feeling gives us an adrenalin rush and makes us play RPG games more than usual!
Subscribe to Our Newsletter
Keep yourself updated with the latest technology and trends with Innovana Thinklabs Limited.