Photos have a significant place in everyone's life. They are the oldest way of storing memories of this modern era. However, sometimes we are unable to capture the photos that we want. Hence, photo editing software and apps come into play. These applications and programs help you to customize your photos in the way you wanted them to be. This write-up focuses on such some of the best free photo editing software available for your Windows PC in 2020.
The most popular photo editing software in the world is Adobe Photoshop. However, the software is not that easy to use and meant to be used by experts only. Even if you are an expert, you'll not prefer to use Photoshop just to make some minor edits in your selfies or family photographs. Along with that, you would require to purchase a license to use Adobe Photoshop. Hence, we have come up with some best free photo editing software and applications that are also easy to use.
Best Free Photo Editor for Windows 10, 8, and 7
Here we have listed some of the best free photo editing software for Windows 10, 8, and 7. These Windows photo editor tools can be a perfect alternative to Photoshop, if you are not looking to make professional photo edits.
1. GIMP
The first name on our list is GIMP. It stands for GNU Image Manipulation Program. If you are looking to download a free photo editor for Windows 10 with some advanced features, then this should be on the top of your list. Along with providing advanced features, it is also a cross-platform editing tool. It is compatible with Linux and macOS as well, along with Windows. GIMP has many features including, layers, masks, clone stamp, custom brushes, etc. The tool has a huge community of developers and users. That's the reason why it has a large collection of plugins. GIMP even allows you to try some Photoshop plugins as well.
This advanced photo editor for Windows 10 offers quite a sophisticated user interface. If you want to be a professional graphic designer or editor, then we recommend it to you. It is completely free and hence best for learning purposes.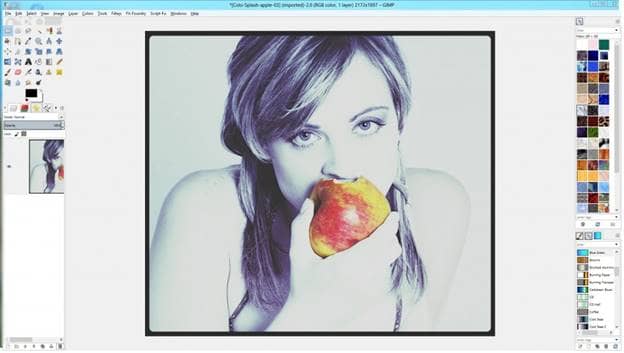 Also Know: Best Photo Management Software for Windows 10
---
2. Fotor
Fotor is one of the best free photo editing software for Windows 10. It offers multiple features, just like any paid photo editor for Windows 10, 8, or 7. Most importantly, this one of the best photo editing apps offers quite an easy user interface.
It has been made designed in such a way that it requires quite less or even no human effort to make some common edits to the photos. This free photo editor for Windows 10 offers features such as batch processing and high-resolution export. Fotor also has many premium filters to be applied to your images.
This one of the best apps to edit photos on Windows 10 also offers features like a healing tool and a tilt-shift tool.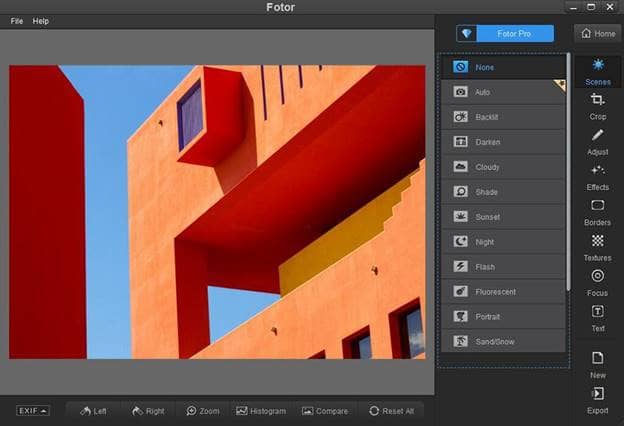 ---
3. Ashampoo Photo Optimizer
Here comes a Windows photo editing software with the most unique name. Ashampoo is the name of the developers of this photo editor tool. Just like its unique name, the software also provides many unique features to its users. Ashampoo Photo Optimizer enables you to perform one-click optimization of your pictures. This best free photo editing software also offers a neat and clean user interface.
You can even edit a batch of photos quickly with Ashampoo Photo Optimizer. This one of the best photo editor for Windows helps you making manual color corrections. Furthermore, it even provides many other advanced features as well. However, you have to opt for its paid version to enjoy such features.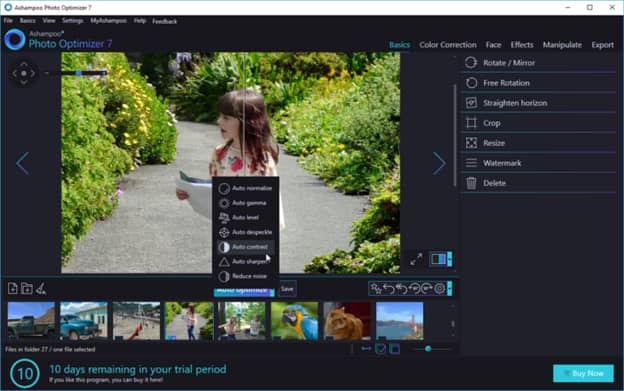 ---
4. inPixio Free Photo Editor
inPixio Photo Editor is one of the simplest editing tools mentioned on this list. It allows you to make professional-looking photographs even if you do not have any technical knowledge. This one of the best photo editing software for Windows 10 offers some promising editing features in its free version also. The most notable thing is that it doesn't even show any ads.
You can use it quite efficiently even if you have minimal knowledge of using computers. The features that it offers include, adjusting temperature, exposure, etc. You can even compare the photo before and after an edit is done. This one of the top photo editing software for PC also allows you to share your edited photos over various social media platforms.
However, if you have photo editing skills and looking for some advanced editing features, then inPixio Photo Editor is not for you.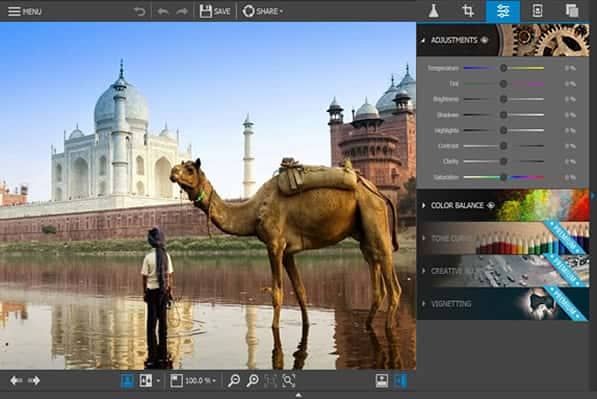 Also Know: 10 Best Duplicate File Finder & Remover for Windows 10
---
5. Photo Pos Pro
Here comes another best photo editing app for Windows 10. Photo Pos Pro is a free utility through which you can photos and apply some amazing effects to them. We can simply define it as one of the advanced photo editing utility with quite an easy user interface.
It has something for everyone, as it has both beginner and advanced modes. Although the app is not as popular as various other names listed here, but it can surely be considered as one of the best free photo editing software available in 2020.
However, Photo Pos Pro limits you to print your edited photo. It only allows you to share it on various online platforms.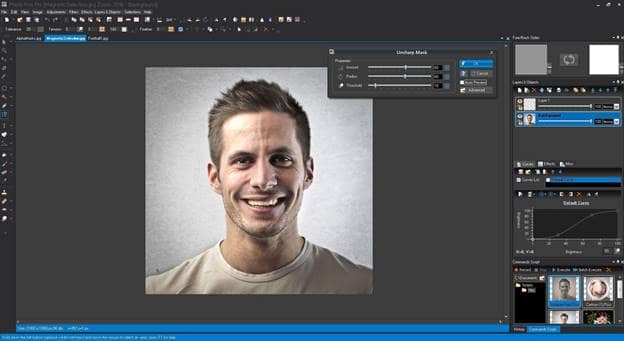 ---
6. Paint.NET
At last, we have one of the famous photo editor for Windows, i.e., Paint.NET. It is a freeware that allows you to edit images. The software has everything that you can imagine in an ideal photo editor.
It has the most neat and clean interface among such kind of software. Despite having an intuitive interface, it also offers quite advanced features, which makes it a powerful tool. Although, if you are a beginner who has a basic editing knowledge, then we would like to recommend it to you. You can improve a lot of your skills via this freeware.
Paint.NET has some amazing filters that can make your picture into a pencil sketch or a painting. There are various other filters as well. It can also be a good choice, even if you are looking for a photo editing tool for your household use.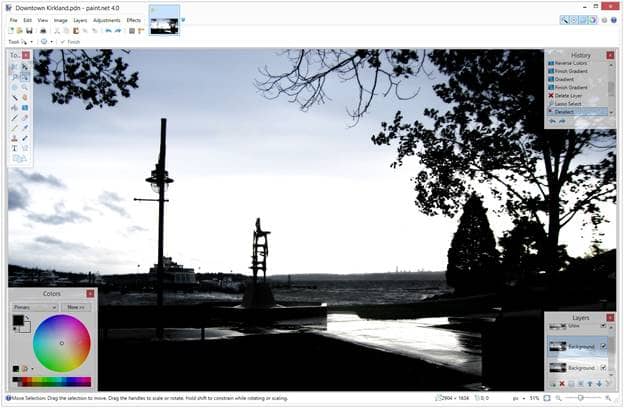 Also Know: 10 Best Free Image Resizer Software for Windows 10, 8, 7
---
Top 6 Photo Editors for PC
Well, these are some of the best free photo editing software available for Windows. You don't anymore require premium editing tools such as Photoshop to make some minor edits. Also, if you are still a learning editor, then you can practice your editing skills with these free photo editing tools. So, add some special effects to your pictures and make them more attractive with the above-mentioned free editing tool.
For more such information, subscribe to Innovana Blogs and stay updated.
Subscribe to Our Newsletter
Keep yourself updated with the latest technology and trends with Innovana Thinklabs Limited.