Use the best portable malware scanner to rescue your computer from viruses and other threats when it gets infected. Read this article to know them. 
From damaging the hardware and erasing crucial data to demanding ransom in return for your data, malware can cause unimaginable harm.
In some cases, the antivirus software installed on a computer does not work on an infected computer. And hence your data security is compromised.
However, you can bail yourself out of such a situation by downloading the best portable antivirus.
There are many antivirus software that you can carry in a flash drive or other removable media to disinfect a computer.
Through this article, we acquaint you with the same. We have studied various antivirus software carefully to compile the list of the best free portable antivirus for our readers.
Without further ado, let's walk you through the said list.
Well-Researched List of the Best Portable Antivirus in 2021
Below are our top recommendations for the best portable malware scanner after thoroughly analyzing various parameters, such as virus-detection methods, effect on PC's speed, ease of use, available features, and privacy policy of all.
1. Avira Free Security
Avira Free Security is among the best picks if you are looking for a portable malware scanner to detect viruses and other threats. It comes with a diverse range of features to provide your computer with all-around protection.
For instance, it checks your computer and the networks you use for potential threats. Moreover, it also cleans browsing traces to boost computer security.
Furthermore, it lets you schedule a full virus scan for your PC to protect it from viruses, malware, and other threats. If you have any other specific needs, you can customize the security features to fit them.
The software is also intelligent enough to quarantine suspicious files to prevent harm to your computer. However, you can view and restore these files if you find them useful.
Further, since loopholes in outdated software are also a major entry point for viruses, it has a software updater. And you also get firewall protection against hackers and malware.
The software also boasts several tools to keep your privacy intact, such as an ad-blocker, VPN, file shredder, and password manager.
Avira Free Security also offers many features to improve PC performance, like a cleaner for junk files/invalid registries, a startup optimizer, battery saver, driver updater, and duplicates finder.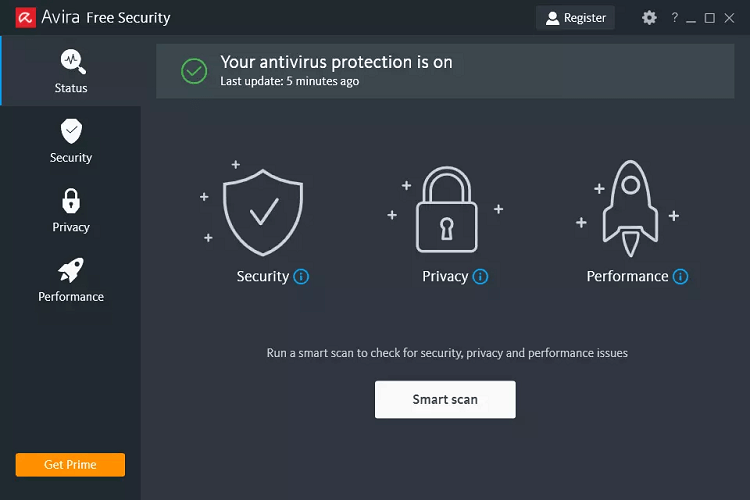 2. Emsisoft Emergency Kit
Next, we would like to introduce you to the Emsisoft Emergency Kit. It is also among the best portable antivirus solutions to rescue your computer in tough situations.
Along with being lightweight software with a minimalistic interface, it boasts many useful features. For instance, it uses dual-scanner technology to detect all kinds of malware and keyloggers.
Furthermore, it quarantines the high-risk files and saves their logs as well. Moreover, for tech enthusiasts, it even supports the command line interface.
You do not even have to worry about software updates, as Emsisoft Emergency Kit gets updated automatically with just a click.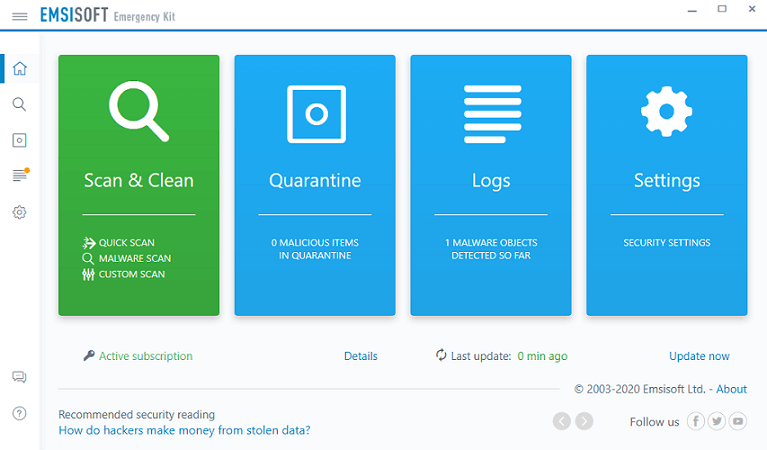 3. Zemana AntiMalware
Here is another easy-to-use, multilingual, and powerful antivirus software that works on the go. It scans your computer thoroughly to find every malware or spyware from even the deeply hidden files.
In addition to detecting viruses and malware, it also detects fake browser ad-on, unwanted applications, etc. And it is quite a unique feature that makes it one of the best portable antivirus programs available with a free demo.
Talking about the scan speed, it uses the power of the cloud to scan files and deliver quick results. You can even schedule the scans according to your convenience.
Whether your computer is infected with a Rootkit or Bootkit, this software detects and removes it all.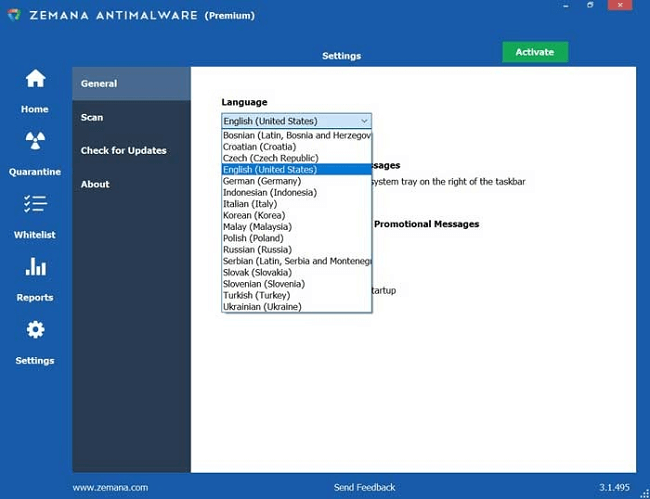 3. McAfee GetSusp
Mcfee is a well-known name in the antivirus industry. To cater to the needs of users who are looking for the best free portable antivirus, it offers GetSusp.
It is a lightweight software that even detects those suspicious files that many other high-end antiviruses fail to find.
The software uses cloud definitions to give quick scan results. However, the only downside is that you can only detect viruses and not remove them with this software.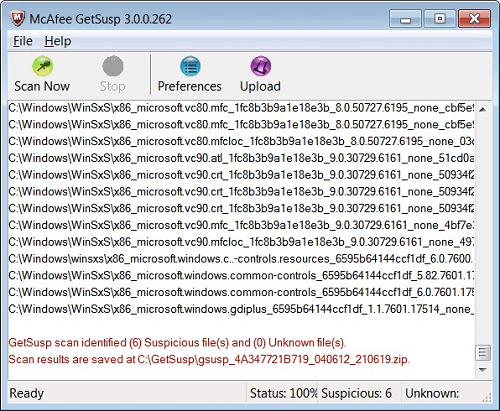 4. Avast Rescue Disk
Next, we would like to talk about Avast Rescue Disk, i.e., another portable antivirus software available for free.
However, it is not a separately available software. You need to have Avast Antivirus on another computer to create the Avast Rescue Disk.
Below are the steps to create it.
Launch Avast Antivirus.
Click on Protection.
Choose Virus Scans.
Select Rescue Disk from the right panel of the screen.
Insert an empty USB drive into the USB port of your computer.
Choose your USB drive and wait till the Rescue Disk is created.
After the disk creation is complete, click on OK.
Connect the Rescue Disk to the infected computer.
After connecting the Rescue Disk, portable software is all set to scan your computer for the latest viruses and disinfect it.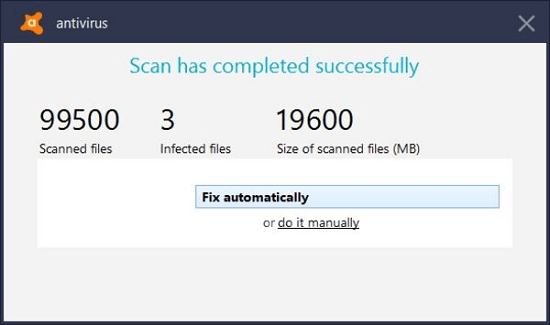 5. Norton Power Eraser
The next name on our list of the best portable antivirus and malware scanners is Norton Power Eraser. It is a truly powerful software to protect your computer from data theft and other threats.
Norton Power Eraser is your go-to software whenever the regular antivirus has missed something, there is no antivirus on your computer, or you wish to detect unwanted/useless programs.
It is among the most competent software to disinfect your computer from even the root-kit applications.
Furthermore, reputation scan is one feature of this software that attracted us the most. It sends the suspicious file or folder to the Norton server for scans using a signature-based detection engine.
It uses cloud definition. And can be used to scan any one of the operating systems when you have multiple OS installed.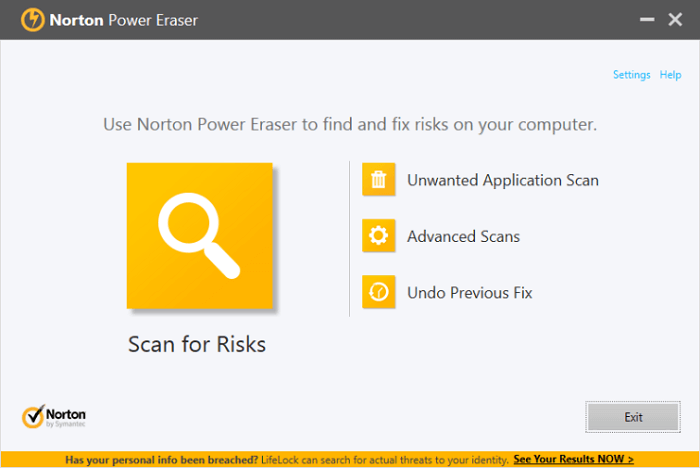 6. McAfee Stinger
Here comes another best free portable antivirus software from McAfee. It is among the most widely used tools to scan the computer for threats like rootkits, registry modules, etc.
It uses a real-time behavior detection technology called Real Protect to detect and monitor zero-day malware in real-time. It's a cloud-based service that helps in the better prediction of threats.
However, the only downside is that this software only detects and does not remove viruses.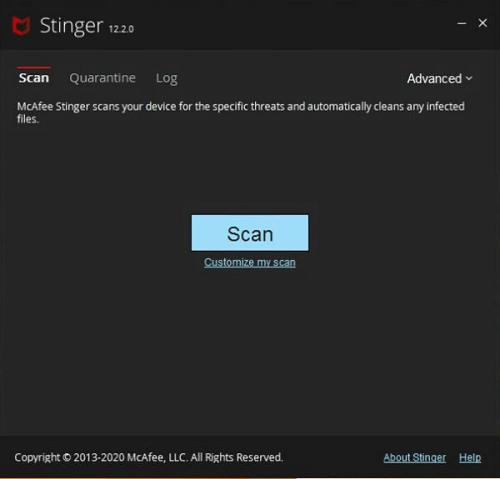 7. Comodo Cleaning Essentials
Another spectacular software on our list of the best portable malware scanners is Comodo Cleaning Essentials.
It identifies and stops almost every threat, such as viruses, corrupted registry keys, rootkits, etc. in real-time. The software uses a cloud scanner to do it.
It makes analysis of internal processes and resource usage easy with its stats and graphs. Furthermore, there is KillSwitch to detect, stop, and monitor potentially harmful processes that run on endpoint systems.
Moreover, with its Autorun analyzer, you can take care of your computer's startup programs and services.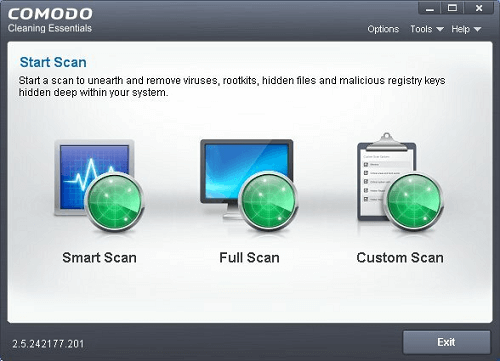 8. Spybot – Search & Destroy Portable
Next, we have Spybot as one of the best free portable antivirus software. It is mainly a spyware detection and removal program.
Spyware is a kind of malware that tracks your online activities and sells the information to third parties, putting your privacy at risk.
Along with spyware, you can also use it to detect viruses and other malware to play games and perform other tasks securely. Talking about the interface, the software is easy to use with a customized scan mode.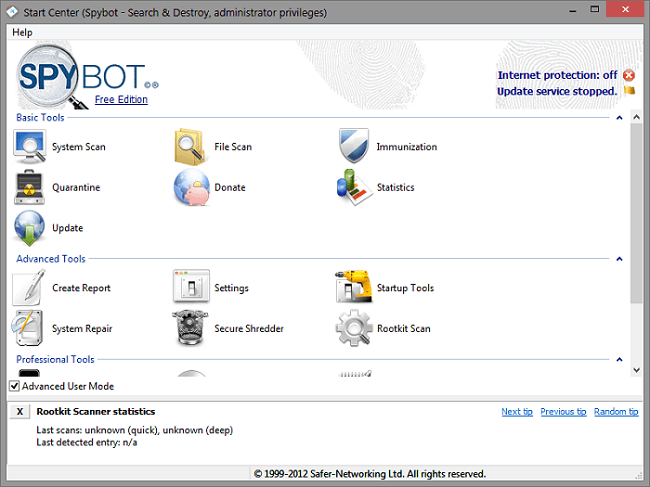 9. Dr.Web CureIt
Dr.Web CureIt is Russian antivirus software that needs no installation to detect and cure computer viruses. It is a lightweight software with exceptionally powerful abilities to detect threats like viruses, adware, etc.
You can use this software to neutralize the threats that remain undetected by your regular antivirus. The software is loaded with many unique features. For example, you can exclude the files that you do not wish to include in the scan.
Moreover, it also quarantines suspicious applications and files. You can release them through the quarantine manager if you think it is appropriate to do it.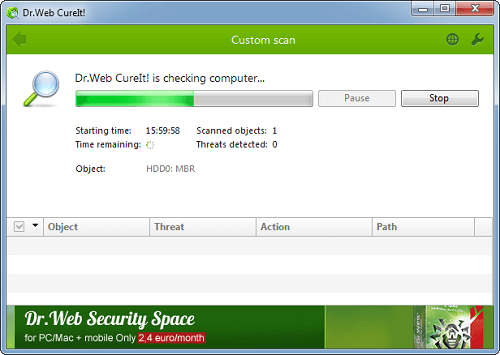 Concluding the Best Free Portable Antivirus
Above were our top choices when it comes to selecting the best portable antivirus for Windows. You can pick any of them depending on what you find most secure and suitable for your needs.
If you want us to recommend a name, we suggest you get Avira Free Security or Norton Power Eraser for their features and performance.
For more software recommendations, reviews, and updates, stay tuned to our blog.
Subscribe to Our Newsletter
Keep yourself updated with the latest technology and trends with Innovana Thinklabs Limited.