Here are some of the best free Safari alternatives for Mac if you got bored of the browser and want to try something else.
Every Apple device, whether Mac, iPad, iPhone, or any other, has an integrated web browser called Safari. The browser from apple is quite user-friendly and helpful in completing different tasks. However, it is not the best one out there. If you want to switch from the Safari browser, here are some of the top-rated and best free Safari alternatives for Mac for ease of access.
All the browsers listed here are somewhat different from Safari and offer additional features for flexibility. With features like integrated download managers, torrent handlers, etc. you can make the best out of the browser and surf the internet smoothly. So, without any further ado, the following section of the article will list the completely free and best Safari alternatives for Mac.
Top 10 Best Free Safari Alternatives for All Mac Devices
The coming section of this write-up will list the best free Safari alternatives for Mac as well as their features to provide a better understanding of the browsers to you.
1. Google Chrome
Google Chrome is one of the best, free, and most popular browsers and an excellent Safari alternative for Mac. When it comes to switching from any browser, Chrome is the first choice of most users. Additionally, more and more developers are opting for Chromium base for their browsers, inspired by the outstanding success of Google Chrome. Let's have a look at some of the best features of the Google Chrome browser for better insight.
Features of Google Chrome
The browser is cross-platform. You can install it on different devices and OS.
Chrome allows you to sync your passwords, accounts, browsing history, and more.
You can add extensions to get the best out of Chrome.
With Google Chrome, you get a huge arena of themes to personalize.
This is one of the strongest and most flexible browsers available.
The browser provides online safety from outsider threats.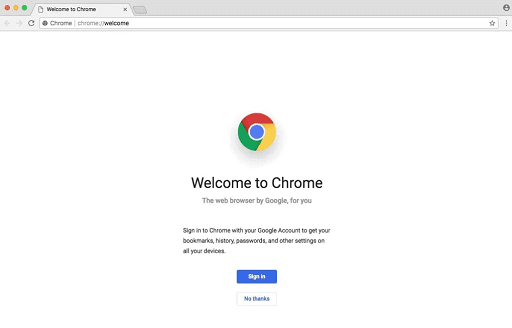 2. Opera Browser
The next 100% safe and best free alternative to the Safari browser for Mac devices is Opera. When it comes to lightweight browsers with optimal features, Opera is the first choice of all. The best feature of the browser is its integrated ad-blocker. Apart from being lightweight, the browser also optimizes your Mac's speed by taking less space. The following features of the browser will clear the rest.
Features of Opera
The Opera browser comes with an integrated VPN for better security and private browsing.
With the help of built-in messengers, you can connect with numerous people easily.
You can use the browser for personal as well as professional uses.
The browser is quite faster than any other web browser out there.
You can download and use the browser for free.
With the floating Video pop-out option, you can watch videos and surf web pages simultaneously.
The browser allows you to import bookmarks from other browsers easily.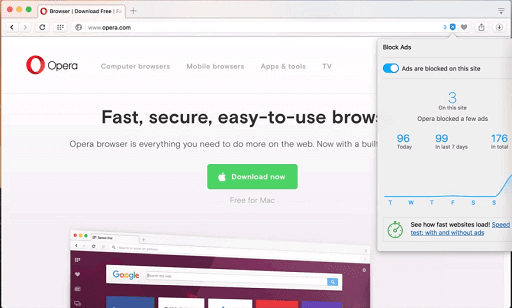 3. Mozilla Firefox
Mozilla Firefox is a high-end yet safe alternative for Safari browsers on any Mac, iPhone, or iPad device. The browser is quite similar to Google Chrome yet better. The browser stops various third-party cookies for security as well as blocks social trackers. Here are some of the best features of this free and highly recommended alternative to Safari for Mac that will attract you for sure.
Features of Mozilla Firefox
The browser has a picture in picture mode to watch videos and surf web pages altogether.
As everything is going 'Dark', Mozilla also has a soothing Dark mode.
The browser protects your data from ISPs through DNS over HTTPS (DoH).
You can set a primary password to autofill different passwords in different forms.
Just like any other effective web browser, you can install Firefox on different OS.
The browser stops outsiders from accessing your digital fingerprints for security.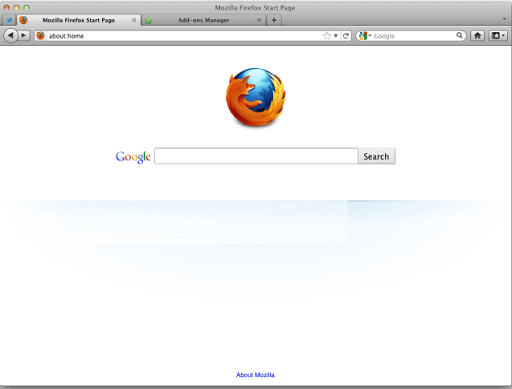 4. Microsoft Edge
Microsoft replaced Internet Explorer with Microsoft Edge. The replacement was introduced to offer a lightweight browser and provide a better browsing experience to all. The online tracking blocker is the main factor that makes Edge a great and dedicated alternative to Safari on macOS for free. Although Edge has other features as well. Let's have a look at some of the best ones.
Features of Microsoft Edge
The software allows you to add extensions for a better experience and themes for personalization.
The Kids Surfing mode allows you to protect kids from harmful stuff online.
The integrated Microsoft Defender SmartScreen is there to avoid phishing and malware attacks.
With the help of the PDF viewer of Microsoft Edge, you can access different documents easily.
You can use the InPrivate mode to leave no traces of browsing history.
The app allows you to sign in with Microsoft account to save passwords and browser history easily.
Microsoft Edge browser is cross-platformed.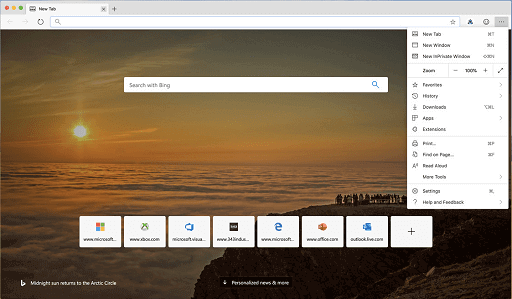 5. Avast Secure Browser
If you want a fairly capable alternative browser for Safari on Mac devices, you can consider using Avast Secure Browser. The browser from the tech giant Avast is one of the most secure browsers available. The privacy and security policies of the browser are very strong and unbreachable. Let's have a look at the features for more.
Features of Avast Secure Browser
You can download, install and use the browser on Mac, Android, and Windows.
With the help of Avast Secure Browser, you can stop hackers from accessing your personal information.
If some websites try to download unwanted programs on your system, the Avast browser stops them.
The browser protects your digital fingerprints from outsiders.
Avast Secure Browser has multiple surfing modes according to your requirements.
The browser improves surfing and webpage loading speed by blocking ads.
You can use encrypted accounts to save your browsing history.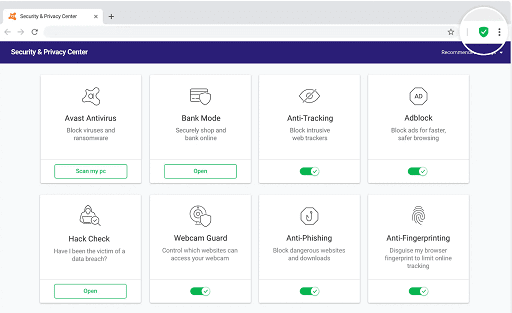 6. Brave Browser
The next product on our list of the best, free, and powerful Safari browser alternatives is the Brave browser. Brave is one of the fastest browsers developed by the co-founder of Google Chrome. What made the browser secure a name on our list is the private browsing experience offered by Brave. Have a look at some other features of the Brave browser for info.
Features of Brave Browser
The browser is cross-platform and you can install it on Windows, Mac, Android, etc.
What makes the browser better is its 6 times faster web page loading speed.
With Brave, you can export and import bookmarks from other browsers.
The browser allows you to earn Brave rewards on different websites you visit.
Brave browser is safe and ensures your privacy at all times.
The browser blocks different ads and provides a smooth surfing experience.
For iOS users, Brave provides optimal playlist management options.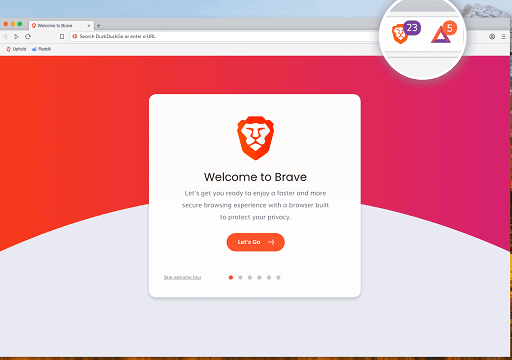 7. Vivaldi
As the creators of the browser say, with Vivaldi everything's an option. The browser is quite flexible and provides numerous customization options. This best free alternative for the Safari browser on Mac, iPhone, and iPad is fully secure and intelligent. If you use the Vivaldi browser, no outsider can ever track your location. Go through the features of the Vivaldi browser for more.
Features of Vivaldi Browser
Annoying website ads are the worst. Vivaldi stops all these ads altogether.
With multiple Tab tools, you can keep your browser organized.
You can add as many extensions as you want for better control over browsing.
The browser allows you to translate complete web pages easily with a single click.
You can create a feed section to get regular updates about different sectors.
The browser does not keep track of your behavior.
With easy mouse gestures, you can use the browser easily.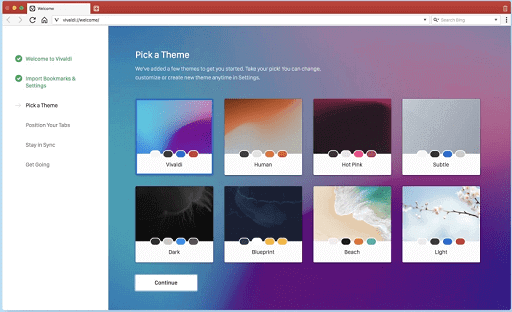 8. Maxthon Browser
Maxthon is a cross-platform browser from the Chinese tech giant and electronics brand, Xiaomi. This is a free web browser for Mac with multiple browsing modes, making it the best alternative for Safari. Moreover, the browser also keeps your Mac's temperature in check. Go through the features of the browser for a better understanding of the browser.
Features of Maxthon
The browser is developed on blockchain technology to make you untraceable.
Maxthon is the only browser that can run blockchain apps easily.
The browser provides an integrated cloud service to save data online.
You can download and install the app on low and high-end devices.
The browser allows you to add and remove extensions as per your requirements.
You get regular and stable updates of the app from the creators with new features.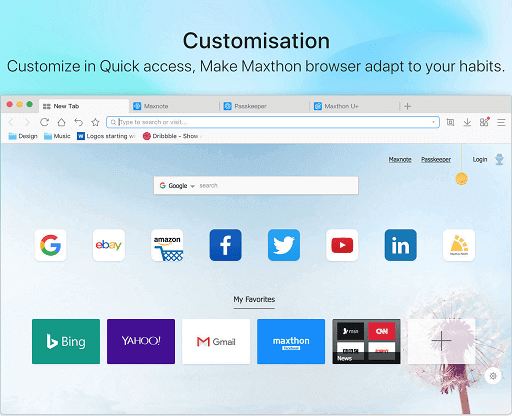 9. Tor Browser
Here is another effective best free alternative for Safari for Mac devices. Tor is a feature-packed browser with an integrated VPN for free. The browser allows you to access blocked websites with the help of a VPN and do a lot more. The following features of Tor Browser will explain how it is a good alternative to Safari.
Features of Tor
One of the best features of Tor is that it blocks trackers and protects your location.
Tor prohibits different websites from accessing your behavior.
The browser keeps your digital fingerprints safe and protects you from outside attacks.
Tor encrypted the connection three times to make sure that no one breaches through.
The cross-platform base of the browser allows you to use it on different operating systems.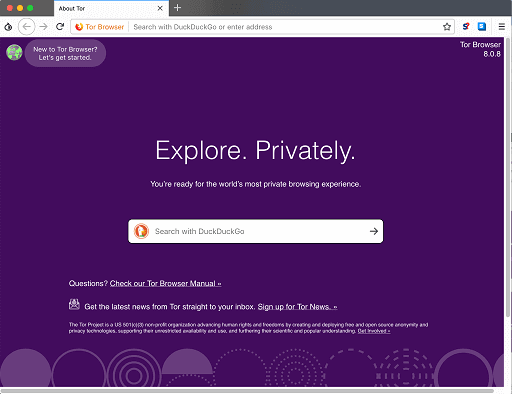 10. Yandex Browser
Yandex is a safe web browser with reliable voice search options. The browser is one of the best free and reliable Safari browser alternatives for all Mac, iPhone, and iPad devices. The lightning-fast page loading speed of the browser is what made it secure a position on this article. Yandex's features will clear why you should download and use the software.
Features of Yandex Browser
The browser provides instant search results to you in the search bar.
You can manage the news feed on the app as per your interests and requirements.
Yandex offers one of the strongest password protection features anyone can ever ask for.
The browser allows you to set the background of the software as you like.
With the help of stable Incognito Mode, you can stop the recording of browsing history.
You can install the app on different OS and devices. And if you do so, you can sync the data to access the same on different devices.
The browser allows you to bookmark the pages and use them anywhere.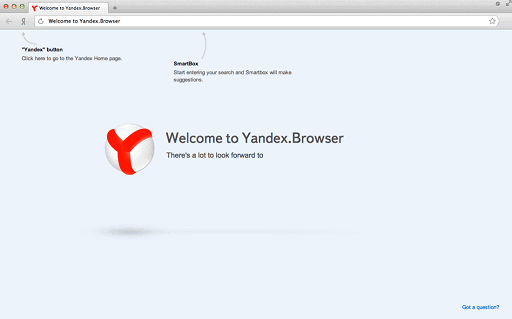 Summing Up on the Best Free Safari Browser Alternatives for Mac
Safari browser is indeed a great platform to access and surf the internet on Mac devices. But it does not offer as many features. Hence, we brought to you these cool and trustworthy alternatives for the Safari browser on Mac, iPhone, and iPad devices.
These browsers are not only secure but also effective in providing everything you can ever ask for. With some great features, these browsers can make your surfing easier and convenient.
Every browser listed above has its own USP. Read the complete review and download, install and use any of these high-rated best alternatives to Safari for free as per your needs.
We hope that this article helped to provide what you were looking for. We would love to hear your feedback on the same. Show some love and ask your queries in the comment section below. Subscribe to the Innovana Thinklabs Blog for more interesting tech updates.
Subscribe to Our Newsletter
Keep yourself updated with the latest technology and trends with Innovana Thinklabs Limited.