Get your documents/photos scanned with the best document scanner for Mac to make them effortlessly shareable and manageable. This post shares the top free scanning software for Mac to help you do it.
Wide shareability, easy accessibility, and greater security are some of the perks of using scanned documents. And, perhaps the reason why papers have now become outdated. To get the digital version of your document, you need scanning software. There are plenty of them on the App Store. But not all of them can meet your quality requirements. Therefore, we have curated the best scanner software for Mac that offers a wide spectrum of features to fit your needs.
Let's walk through the carefully studied list of the best free scanning software for Mac to perfectly scan photos and other documents.
Well researched list of the best free scanning software for Mac
If you have not found a scanner compatible with your Mac yet, pick one from the best free scanner software for Mac shared below. 
1. ExactScan
Compatibility: macOS 11.0, 10.15, 10.14, 10.13, 10.12, 10.11, 10.10, or 10.9
Latest Version: 20.11
What's New: Support for new scanners, improved scanning speed, enhanced auto-crop and deskew accuracy, bug fixes
ExactScan is among the most used and the best document scanner for Mac with high-speed scanning. Along with blazing fast scans, it offers excellent compatibility with a wide range of scanners. Besides this, you can use this software for free without much hassle.
Top features of ExactScan
It comes with more than 500 drivers for document scanners from Avision, Canon, HP, Xerox, etc.
The software doubles up as the best flatbed scanner for Mac.
You can create multi-page documents with varied sizes.
Its sophisticated image algorithms help recognize images/documents needed to be cropped and de-skewed.
It detects blank pages along with optimizing black and white documents automatically.
The software supports a variety of formats such as PDF, TIFF, GIF, PCX, JPEG, JPEG-2000, BMP, PNG, and PNM.
It boasts AppleScript support for advanced users.
There are many additional features, such as Optical Character Recognition, auto-rotation, content de-skew, barcode recognition, and batch processing.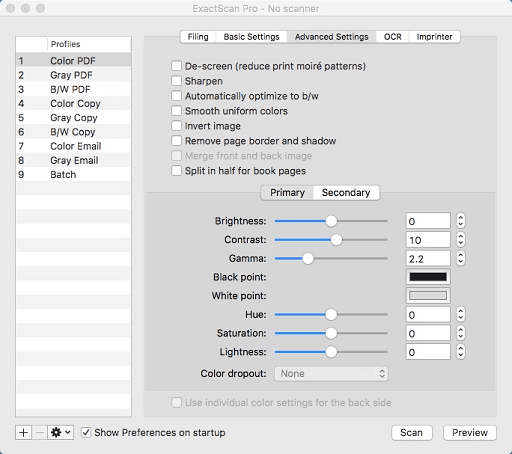 2. VueScan
Compatibility: macOS Catalina and above
Latest Version: 9.7.61
What's New: Support for 7 new Avision scanners, fixed issues with some Canon LiDE scanners, improved recognition of HP scanners, bug fixes
If you are looking for the best scanner software for Mac compatible with BigSur, VueScan is an excellent choice. Not only high compatibility with the latest macOS, but it also offers many other features as well that make it one of the top programs on this list.
Commendable features of VueScan
It serves as the best photo scanner for Mac with tools, such as Flatbed scanning, Automatic Document Feeders, JPEG/TIFF scan, automatic file naming, etc.
The software works with almost all film/slide scanners to meet your scanning requirements.
There are options, such as infrared dust removal, color correction, IT8 calibration, and Photoshop integration.
Beginners can use the Basic Mode of this software.
It has many tools for the perfect scanning, such as Optical Character Recognition, automatic color detection and document deskewing, etc.
VueScan works well with transparent originals.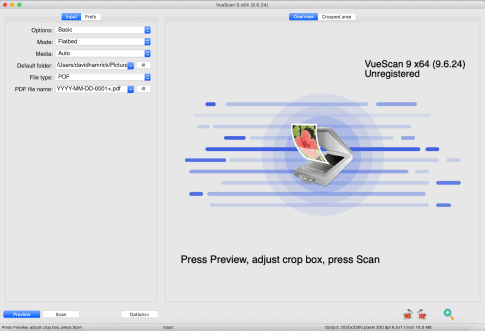 3. SilverFast
Compatibility: macOS BigSur 11.0, macOS Catalina 10.15
Latest Version: 9.0.3
What's New: improved automatic image optimization, bug fixes, creation of frames outside the preview area, issues with my.SilverFast login fixed
SilverFast is among the neat scanner software for Mac with support for over 340 different scanner models. Along with this, it offers a basket of outstanding features, such as integrated Auto IT8 Calibration and more. Let's have a look at some of the top offerings of this program.
Incredible features of SilverFast
SilverFast works as the best photo scanner for Mac with scanning in both colored and black-white modes.
There are highly efficient dust and scratch removal capabilities.
It boasts a dual interface for basic and advanced settings.
You can use it as a Photoshop plug-in.
With its Single Archive Command, you can scan multiple images in one go.
You can preview and zoom images up to 100%.
Its WorkflowPilot guides you through every step of the scan process.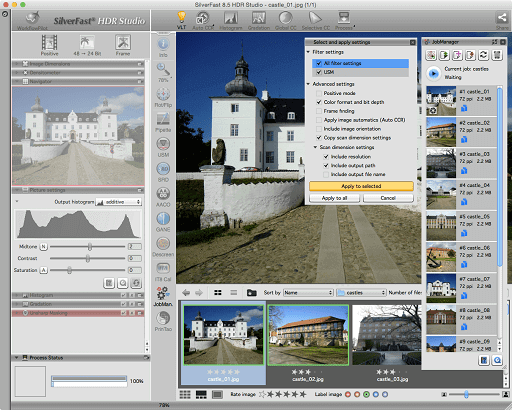 4. Twain Sane
Compatibility: macOS 10.9 and later
Latest Version: 3.6
What's New: support for higher versions of macOS
TWAIN SANE is another excellent scanner software for Mac to scan documents for free. It uses SANE backend libraries to access a wide range of scanners connected via SCSI or USB. With ease of use being the core characteristic of this software, below are its other top offerings.
Remarkable features of  Twain Sane
It offers high compatibility with applications such as MS Word, Image Capture, and Graphic Converter.
The software supports an enormous range of scanners.
TWAIN SANE has a neat interface making it one of the best alternatives to Naps2 for Mac.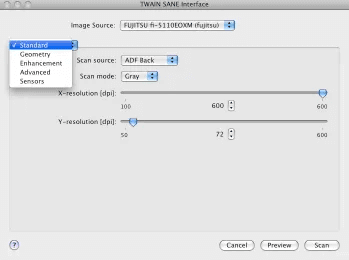 5. PDFScanner
Compatibility: macOS Mojave, Catalina, BigSur, and Monterey
Latest Version: 2021.10
What's New: Enhanced OCR detection for large text and headlines
If you need the best scanner software for Mac, your hunt for the same may end at PDFScanner. It is among the most preferred apps for simple and fast document scanning for Mac. The software offers a wide range of cool features that make it a desirable choice for many users. Let's talk about the key ones out of them.
Praiseworthy features of PDFScanner
You can scan photos/documents directly with the iPhone or iPad camera.
Optical Character Recognition to make the documents searchable with Spotlight and other search tools.
It deskews crooked pages automatically.
There is a Fake Duplex mode to scan double-sided documents effortlessly.
It saves documents to PDF without compressing them much to prevent quality loss.
You can customize file name patterns with the inclusion of the date, time, and other details.
There is an option to import existing PDF documents and use OCR on them.
Advanced users can create custom OCR workflows or folder actions with its Automator action.
It is a multilingual software with support for a plethora of languages.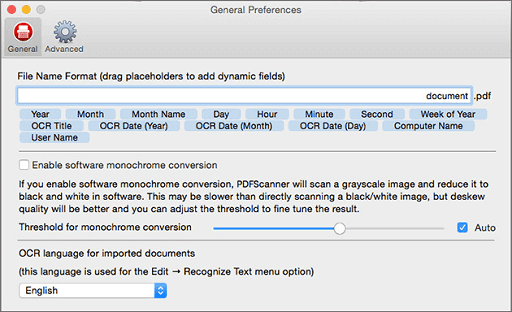 6. Doc Scanner
Compatibility: macOS 10.15 or later
Latest Version: 2.0.3
What's New: bug fixes and performance enhancements
Doc Scanner claims to be the most powerful document scanning application. In our research, we found most of its claims to be true as the software offers a variety of features to scan paper documents, business cards, etc. It is a quick and easy way to get high-quality scanned documents. Below are some of the critical features of this app.
Laudable features of Doc Scanner
It automatically identifies the document edges to give you the crispest scans.
You can crop, rotate, edit, and annotate the document along with re-ordering its pages.
The software allows you to add your signature to the documents.
Doc Scanner supports over 15 different languages.
It allows you to share and use documents on cloud platforms such as Google Drive, Dropbox, OneDrive, etc.
The app allows you to create folders, set reminders, and add tags to organize and find documents effortlessly.
There are Mac exclusive features such as the addition of the iPad as a secondary monitor.
You can use voice commands to access this application.
It boasts a dark mode and Spotlight support.
The finder extension allows you to add document images quickly and easily.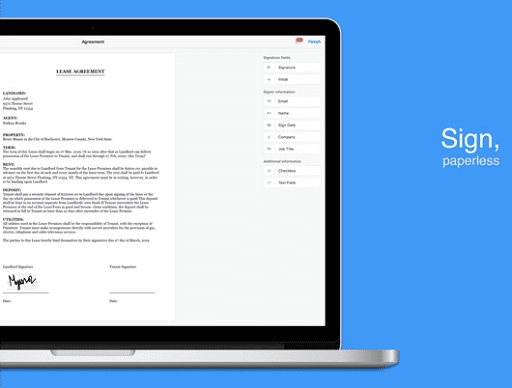 7. PDF Studio
Compatibility: macOS 10.15 Catalina and above
Latest Version: 2021
What's New: Additional features like text to speech reading tools, improved UI with full-screen mode, measuring annotations, other performance, and feature enhancements
Next, we have PDF Studio on our list of the best document scanner software for Mac. It boasts complete support for Adobe Portable Document (PDF) specifications. Moreover, its extensive features make it easy as pie for you to create PDF documents and scan them. Below are all the amazing features of this program.
Noteworthy features of PDF Studio
In addition to creating and scanning PDFs, you can also annotate and markup them.
It boasts precise measuring tools for accurate scans.
You can fill in PDF forms and save them.
It allows you to append/delete pages, create watermarks, headers, and footers.
PDF Studio comes with DocuSign integration and support for new PDF 2.0 standards.
The pro version boasts additional features, such as OCR, batch processing of multiple PDFs, and more.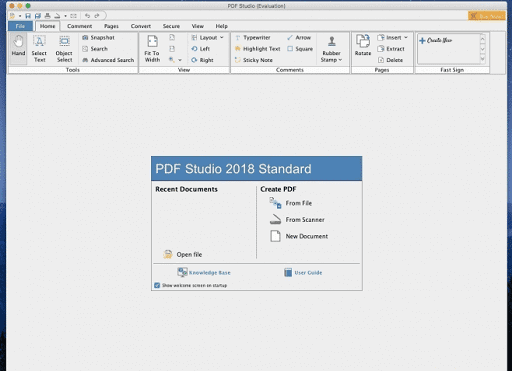 8. PDFpen
Compatibility: macOS 10.13 High Sierra and later
Latest Version: 13.1
What's New: Additional sidebar modes, improved document scrolling, and drawing, OCR engine update to CSDK 21, bug fixes, and performance enhancements
PDFpen is also among the best scanners for macOS Catalina with Optical Character Recognition (OCR). In addition to the in-built OCR, it offers many other features that make it an all-purpose PDF scanner and editor for Mac. Below are the top offerings of this software that make it easy for you to manage scanning tasks on your Mac.
Unique features of PDFpen
You can convert pictures of scanned text to usable words and proofread them.
It allows you to export PDFs in Word format to carry out major changes.
With PDFpen, you can select and correct text instantly.
The software allows you to sign the documents digitally.
It boasts iCloud and Dropbox support for seamless editing, sharing, and storage of PDFs.
PDFpen gives you complete power to insert, re-order, and delete pages from PDFs.
You can combine PDFs with a simple drag and drop.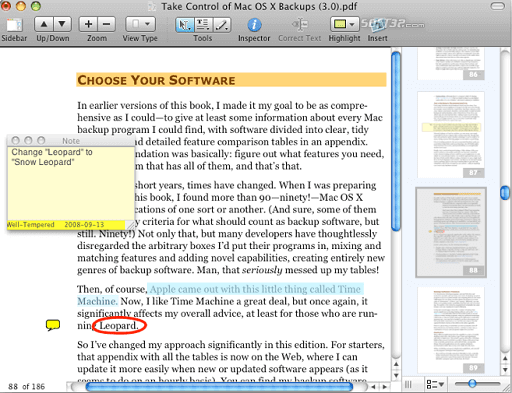 9. Presto! PageManager 
Compatibility: macOS 10.12 and above
Latest Version: 9.7
What's New: Bug fixes and performance improvements
Presto! PageManager is another wonderful option when it comes to selecting the best free scanning software for Mac. It is an easy-to-use software with a bunch of useful features to scan, edit, and store files. Let's look at some of the highlights of this program.
Highlighting features of Presto! PageManager
It boasts flexible file processing tools such as OCR, merging multiple files, and more.
There is support for a cloud drive and data synchronization.
The software offers tools for quick file viewing.
It supports TWAIN scanners and multifunction printers as well.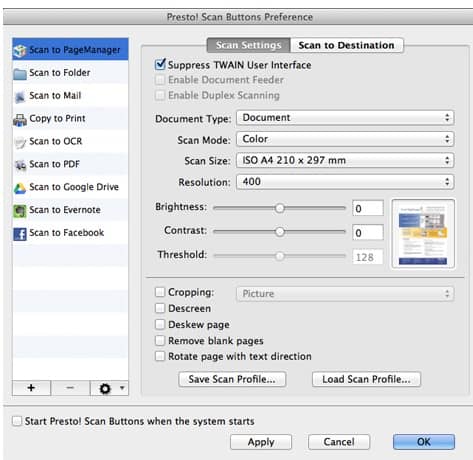 10. Readiris
Compatibility: macOS 10.12 and above
Latest Version: 17.1.4
What's New: improved compression technology, supports new formats, full compatibility with image compression scanners, improved speed, and performance
Readiris is among the best portable and slide scanners for Mac. It boasts a variety of features that make it a deserving candidate on this list. Below we highlight some of them.
Notable features of Readiris
It supports many different document formats.
There is OCR to edit image text.
You can protect and sign PDFs.
It lets you convert the documents to PDF, annotate, and comment on them.
Concluding the best free scanning software for Mac
Above, we brought to the fore some of the best scanner software for Mac to scan negatives and other documents. You can choose one from this list depending on your requirements. These programs are on par with each other and fit the needs of almost every user perfectly. For more software suggestions, stay connected to Innovana Blog.
Subscribe to Our Newsletter
Keep yourself updated with the latest technology and trends with Innovana Thinklabs Limited.