This post contains the best free screen recorders that you need for all your recording and video creation needs.
Are you a gamer, online tutor, or marketing personnel? If yes, then this write-up is for you. Here we talk about the best free screen capturing apps for Windows 10. With these applications, you can effortlessly record and crow about the games that you love to play. The online tutors can use these apps for creating videos to demonstrate anything ranging from toughest physics concepts to tastiest recipes. Moreover, these applications serve as a handy tool for marketing personnel to create an enticing presentation.
Even if you are not a gamer, tutor, or marketer, then also these applications are helpful for you as they let you record online streaming videos and save them locally.
There is a massive catalog of free screen video recorders in the marketplace. But, all of them are not effective enough to help you strike the right chord with the target audience.
Therefore, we have curated the best free screen recorders for Windows 10 that help you create the most exciting videos.
5 Best Free Screen Capturing  and Recording Software 2021
Below are the best free screen capturing software that you need to create and save exciting videos.
1. Ashampoo Snap 10
If ease of use is among your topmost priorities, then Ashampoo Snap 10 is among the best free screen capturing software that you can use. It makes creating and editing videos a duck soup. Apart from easy to use UI, it amuses the users with several other features.
For instance, with this best screen recorder for PC, you can record the whole screen or just a part of it. Moreover, you can also convert the recordings to pictures. Apart from this, there are a plethora of options to add graphics and visual effects to your videos. With this software, you can even capture the multi-monitor system's desktop and insert URLs in your recordings. Above all, its editor lets you perform all the tasks such as highlighting important sections, add text, drawings, and key presses with ease.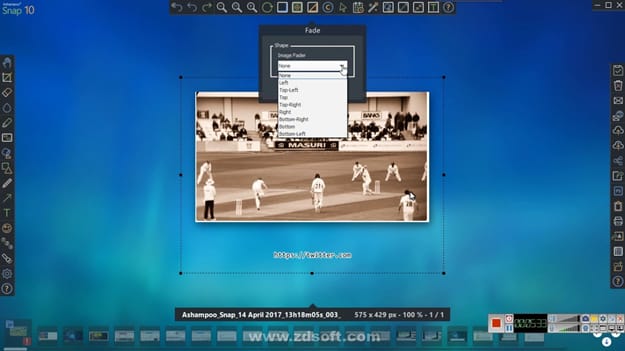 Also Read: Best SNES Emulators
2. Balesio AllCapture
This is another free screen recorder for Windows 10 with a straightforward, clean, and easy to use interface. The option to add dialog balloons and animations attracted us the most and made this app feature on our list. In addition to this, it offers many other features that make it one of the topmost choices of users all over the globe.
Some of its exciting features include the freedom to resize the preview screen. This not all and it is also among the best screen recorder to add, delete, or edit audio in your videos. Moreover, it also has support for WAV files and better frame logic for improved video quality. However, it has a small downside that it doesn't have support for PowerPoint 2010 and 2013.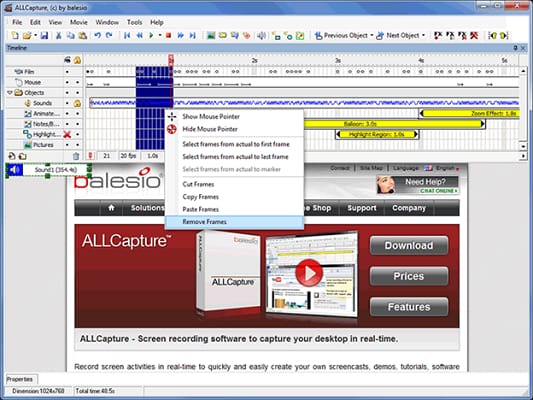 3. FlashBack Express
Do you want to capture the device's screen, create a mesmerizing video, and then share it with the biggest community of video creators, i.e., YouTube? If yes, then FlashBack Express is one of the best screen recording software that you can try.
It offers some of the incredibly amazing features such as narration recording via the microphone, making your recordings more informative with notes, and choosing when to start and stop the recording. Moreover, the best part about this free screen recording software is that it does not leave its name as a watermark.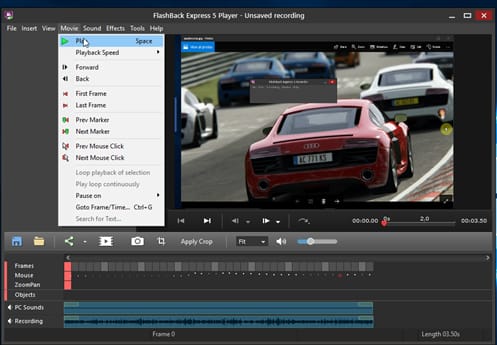 4. Ezvid
The name Ezvid seems like an acronym for easy video recording. With this freeware, you can effortlessly record voice and control the speed of recording. Moreover, features such as facecam, speech synthesis, screen drawing, and more make video creation simple as ABC.
This is not where the usefulness of this free screen recording software end, it allows you to record crystal clear videos and shares them directly to YouTube. Moreover, its autosave feature keeps the data loss worries at a bay.
However, you must note that it does not support recording for more than 45 minutes and there is no option to put out of sight the recording widget.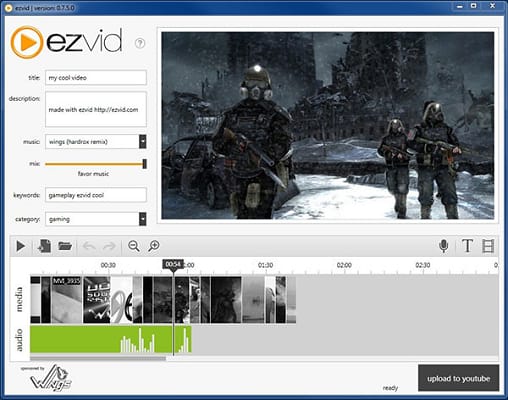 Also Read: Best Webcam Software & Windows 10 Camera Apps
5. Icecream Screen Recorder
Recording videos and sharing them is as easy as eating ice cream with this best screen capture software. With this utility, you can transform any part on your screen into an exciting video with ease. Whether you want to add audio, video instructions, or arrows, this application lets you do it all.
Moreover, with the best free screen recorder for Windows 10 PC, you can record gameplays in both full screen as well as windowed modes. This is not all and it allows you to mark the recordings so that you can prove that they are yours. But, before jumping to try this software, you must know that it does not allow you to add closed captions.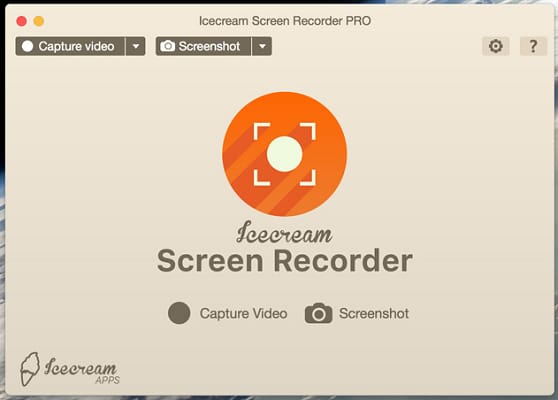 Conclusion
Through this write-up, we discussed the best free screen capturing and recording software. You can use any of them to create splendid videos that can leave a lasting impression on your target audience. However, selecting a free screen recorder for Windows 10 seems tough to you, then we would recommend Ashampoo Snap 10 and Balesio AllCapture as they help you come up with mesmerizing videos in no time. Lastly, before leaving, it would be great if you bookmark Innovana Blog so that you don't miss any of our updates.
Subscribe to Our Newsletter
Keep yourself updated with the latest technology and trends with Innovana Thinklabs Limited.