Create online tutorials and YouTube videos in a snap of fingers with the best screencast software shared in this post.
Moving videos are always better than static images. You may need a video for multiple purposes, such as creating tutorials. Moreover, in the present situations, digital learning is the need of the hour. It is not only convenient but also a safer way to impart knowledge. To function as an online tutor, the first thing that you need to do is create a video of your device's screen. And, this is what the best free screencast software helps you do.
Now, a question that strikes the mind is that are the free screencast recorders only helpful for the online tutors? The customer base of these utilities comprises majorly of online tutors. But, they help all kinds of professionals. For instance, YouTube channels and marketing personnel can use them to create presentations and address the customer's queries.
The marketplace has a plethora of free screencast software, but all of them are not the perfect tools to use. Therefore, through this post, we share the best screencast software (both completely free and trial-free) for Mac and Windows.
Best Free Screencast Software to Create Videos on Mac/Windows
Below is the best free screencast software that you need to record screen on Mac/Windows for creating tutorials and videos.
1. Camtasia
If you are looking for a feature-rich and the best free screencast software, then Camtasia is one of our topmost recommendations. It lets you record the entire screen as well as a portion of it. Along with this, it also allows you to record audio via the device's microphone.
Moreover, this best screencast software also allows you to pause the recording, edit, and combine them. It provides some of the high-end video enhancement features such as motion graphics, icons, music tracks, and more. Above all, it offers a few incredibly amazing audio effects for you to try.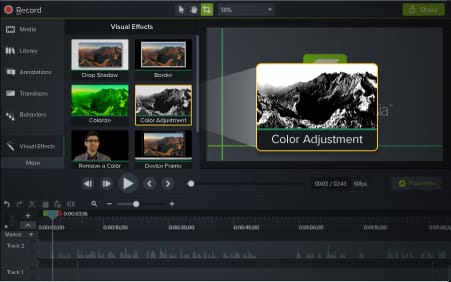 Also Know: How to Recover Deleted Photos, Videos, and Songs in Windows 10
2. ScreenFlow
Here comes another free screencast recorder to record the screen and create videos effortlessly. It comes with an ocean of video enhancement and editing tools. For instance, here you get the multi-track editing options. This is something that only a few screencast software tools provide.
Another thing that attracted us to this best free screencast software for Mac is the Stock Media Library that it offers. This library has a massive catalog of images, video clips, audio, and more. Apart from this, here you get a multitude of options such as video zooming, annotation, transitions, video, and enticing effects.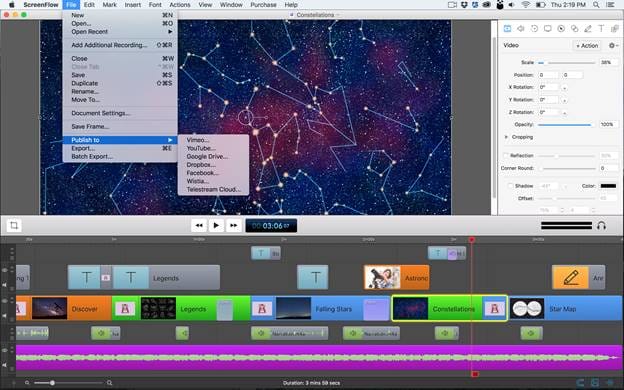 3. Screencast-O-Matic
This entrant on our list is among the worth-mentioning and best free screencast recorder available in the town. In addition to all the basic screen recording and video making features, it delights users with some incredible video enhancement and editing options.
Furthermore, with this best free screencast software for Mac and Windows, you don't need to beat your brains out for recording videos. It has one of the simplest and most intuitive user interfaces that we have come across.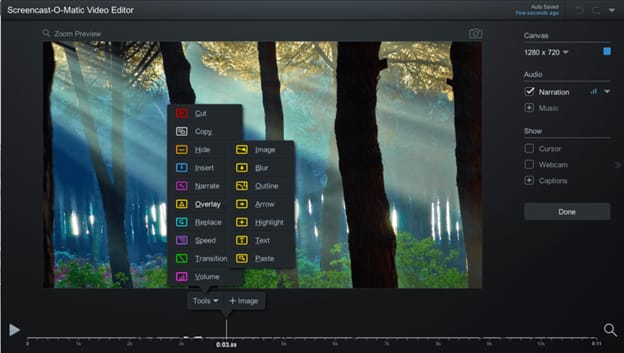 4. Screencastify
The thing that attracted us to this best screencast software is that despite being a Chrome extension, it can record videos outside the browser. It hosts all the regular video enhancement and editing features such as cropping, trimming, focusing on the mouse pointer, and more.
Moreover, another unique thing about this best free screencast software for Mac and Windows is that it lets you save your creations as mp3 or mp4 files as well as it also allows you to export them. The cherry on top of the cake is that it has the much-needed cloud support.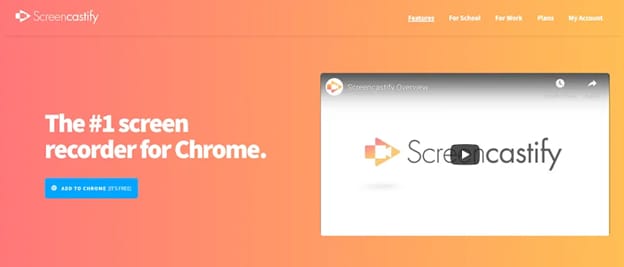 Also Know: 5 Best Free File Encryption Software for Windows and Mac
5. OBS Studio
This open-source freeware is also among the best free screencast recorders that you can use. It offers some highly advanced recording and streaming options. For instance, there are predefined settings to add effects, and background variations while the live recording is going on.
Moreover, this is one of the best free screencast software for YouTubers who need a quick tool to create how-to videos. However, it does not have premium video enhancement options such as annotation adding and focusing on the mouse pointer.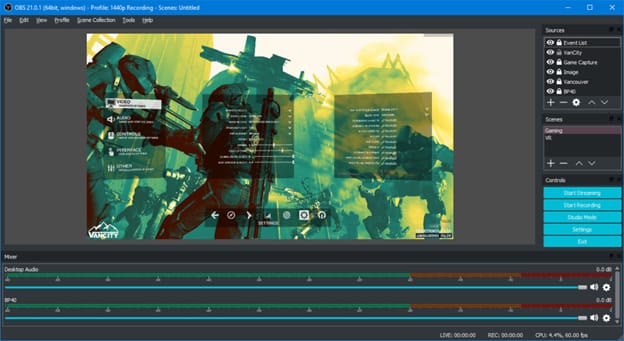 We discussed the best free screencast software that you can use to create YouTube videos, tutorials, and more. You pick any of the above-mentioned software as they all are equally good. However, if you are confused and need suggestions, then we would recommend Camtasia and ScreenFlow for the multitude of features they offer to delight users. Lastly, before bidding adieu, don't forget to join us in our newsletter and stay tuned for more such information.
Subscribe to Our Newsletter
Keep yourself updated with the latest technology and trends with Innovana Thinklabs Limited.