This write-up gives a big shout out to some of the best free security software available in 2020.
We try to provide security to all our precious and valuable things. However, when it comes to securing your data, some of the people still show carelessness.
The whole world has realized the importance of data, including some of the most influential organizations such as Apple, Amazon, Microsoft, etc. Hence, in today's era, it is quite necessary to secure our data from various malware threats and cyber attacks. For that, you need to provide security to devices on which you store your data. Windows PC is one of those devices. You only require the best security software to protect your PC.
However, there is a common misconception about security software. People think that good PC security programs are quite costly. But it is not at all true. You can even safeguard your PC and the data secured in it for free. Some programs provide computer security without charging a single penny. So, now without taking much time, let's have a glance at some of the best free security software for Windows 10.
Top 10 Best Free Security Software for Windows 10 in 2020
Here we have listed some of the best free security software available for Windows 10 PCs in 2020.
1. Kaspersky Security Cloud (Free)
People who are a bit aware of antivirus software might have heard this name. Kaspersky is a quite popular name in the cybersecurity industry. The developers of this well-known security program also provide a free version of it. Here are more details about the Kaspersky Security Cloud (Free).
Features:
The cloud-based security system and database of this anti-malware protects your system from almost all the malware threats.
It is also proficient in providing internet security with its VPN, dark web scanning, and password managing specialties.
This best free security software offers real-time scanning as well.
Kaspersky Security Cloud (Free) also helps in performing the system cleanup.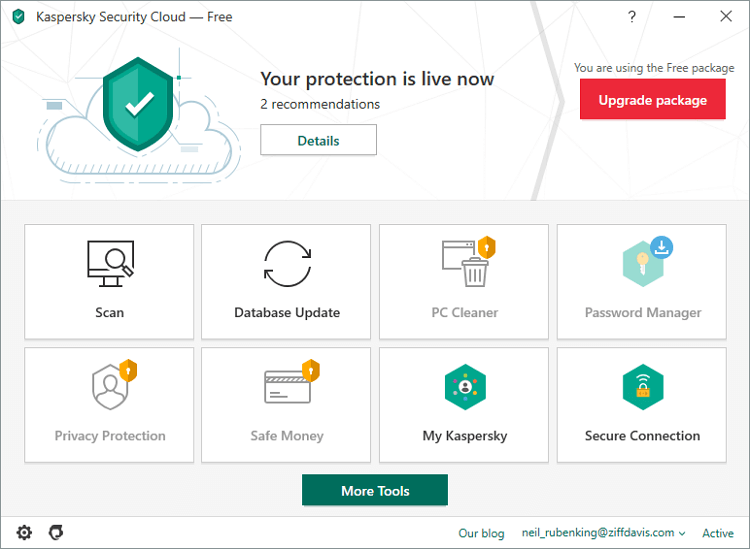 Read More: Best Antivirus for Gaming PC in 2020 (100% working)
---
2. Bitdefender Antivirus
Here comes another name that is getting famous in the cybersecurity industry from the past few years. Bitdefender Antivirus has got its recognition because of its simple user interface. It is not at all complicated to use Bitdefender free antivirus software. The anti-malware doesn't feature many advanced features. However, despite this, it offers all the necessary things, which makes it one of the best security software.
Features:
After installation and setup, it automatically scans your system, detects malware, and cleans them without any human intervention.
The malware scanner and remover program keeps on working in the background.
It offers anti-phishing features and safeguards you from the phishing and suspicious websites.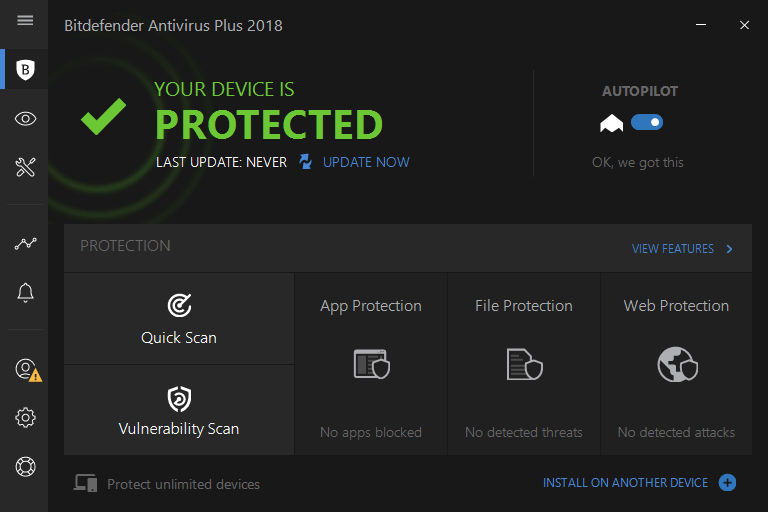 ---
3. Windows Defender
It is the free security program that comes by default in Microsoft Windows 10 operating system. Before this, Microsoft used to offer Microsoft Security Essentials as the default antivirus in its Windows 7. With the introduction of Windows 8 and 10, Microsoft has launched Windows Defender as its default anti-malware. They have made several improvements in their default antivirus program. Here are some of its specifications.
Features:
Windows Defender comes with a scan scheduler feature.
It offers parental control and various other internet security features for the default web browsers of Microsoft Windows, i.e., Edge and Internet Explorer.
The anti-malware also works in the background, which makes it one of the best free security software.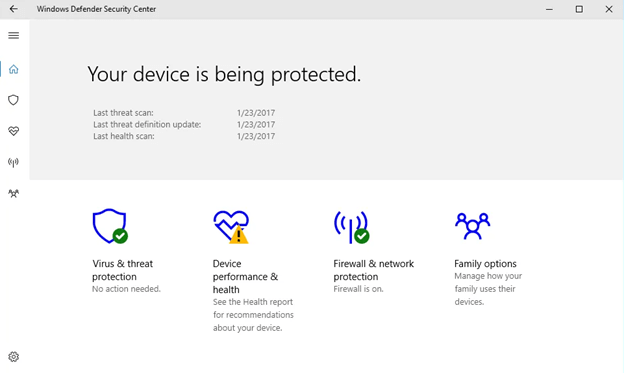 ---
4. Avast Free Antivirus
If you want a comprehensive malware protection for free, then Avast Free Antivirus is all you require. It is one of the most preferred free antivirus software. Unlike many other anti-malware, it offers a bunch of advanced features for free. Here are some of its notable specifications.
Features:
Users do not require much guidance to use this best security software. Avast Free Antivirus offers one of the most easy to use interface.
It offers Web Shield and Mail Shield features to provide internet security to the users.
The malware protection program protects from almost all the threats with the help of its vast and huge database.
You can provide additional protection to your private information with the help of its vault protection feature.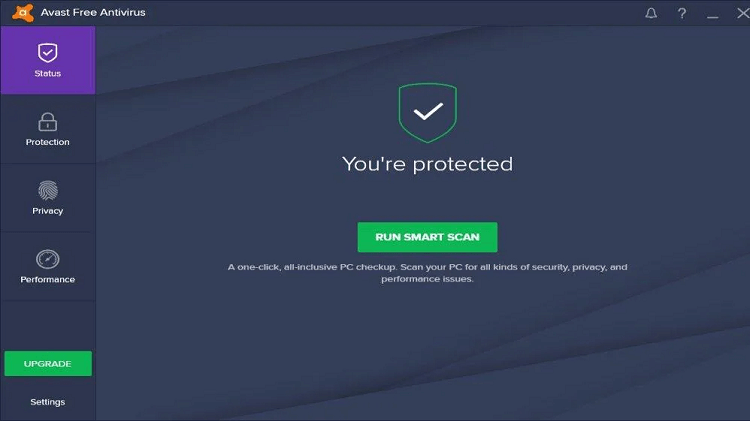 ---
5. AVG Antivirus Free
AVG is another leading antivirus software across the world. It offers protection from malware threats on multiple platforms. However, along with its multi-platform functionality, there are various other reasons as well, which makes it one of the best free security software. Let's discuss them below.
Features:
The software provides multidimensional protection from viruses and other malware programs.
It offers a malware scan scheduler feature.
The program offers internet security as well by blocking suspicious sites, attachments, downloads, etc.
You'll get a file shredder as well in this advanced security program.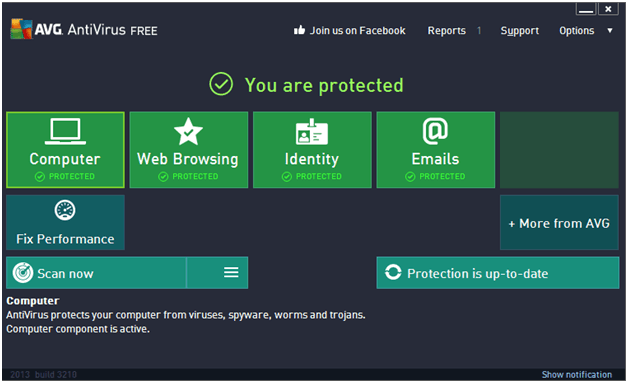 ---
6. Avira Free Security
Avira Free Security is one of the most substantial free anti-malware programs. It offers various advanced protection features, which makes it even better than various paid antivirus programs. Along with this, the software provides quite a basic interface. Here are some other highlights of this best security software for Windows 10.
Features:
It comes with various browser safety features to provides internet security on almost all the major web browsers for Windows.
The interface is quite similar to Microsoft Security Essentials. Hence, it is one of the prominent substitutes for Windows Security Essentials and Windows Defender.
You can even uninstall the unwanted program from your PC with the help of its application manager feature.
Avira Free Security works on a regularly updated cloud-based database.
The program also offers a browser extension to help you enjoy an anonymous and safe internet browsing experience.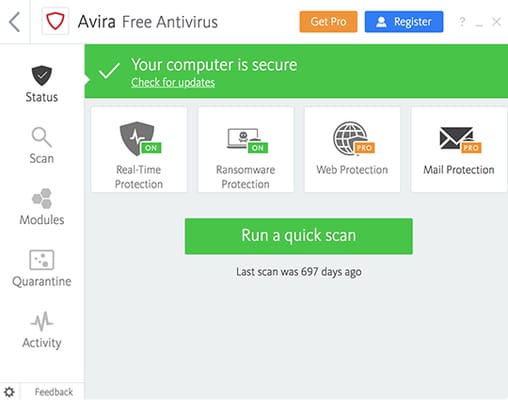 ---
7. Panda Free Antivirus
Along with the Bitdefender, Panda is also a name that is getting famous among antiviruses these days. Panda Free Antivirus is one of the security programs that doesn't require you to perform many efforts. Its automatic functioning makes it one of the best free security software for Windows 10. Here are some other salient features of Panda Free Antivirus.
Features:
It performs automated real-time scans and malware removal to keep your system safe.
The security program uses quite a few system resources.
This antimalware functions on an updated cloud-based database.
It also features internet security tools like VPN changer.
The simple UI is also quite praiseworthy.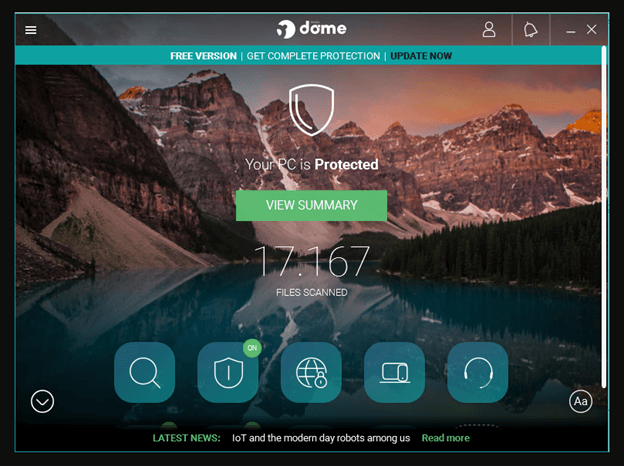 ---
8. Comodo Cybersecurity
Comodo Cybersecurity is also one of the antiviruses that recently got popular for its amazing features and system security. It is a perfect combination of a simple interface and some advanced malware protection functions. Here we have listed some of the highlights of Comodo Cybersecurity.
Features:
It offers auto-sandboxing feature.
The anti-malware features a one-click scanning functionality.
This best security software can also detect and remove viruses and other harmful malware threats from CDs, flash drives, and other external storage devices.
It performs a virus scan based on the cloud database.
Because of the cloud database, the anti-malware stays up-to-date.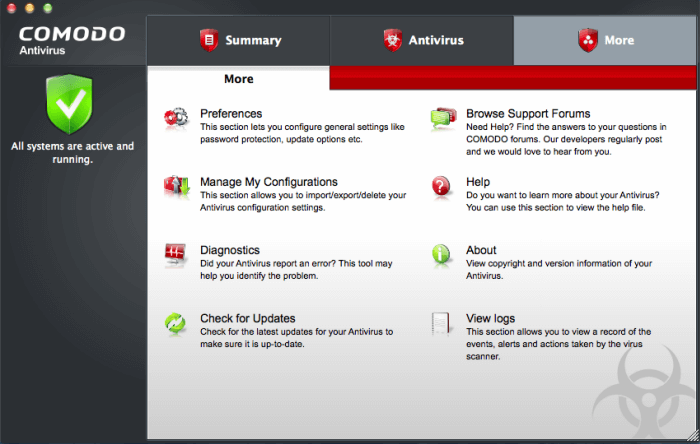 ---
9. ZoneAlarm Free Antivirus
Here is another free and robust security program for Windows 10 PCs. ZoneAlarm Free Antivirus is a great option if you are looking for an antivirus with advanced features and that too for free. Let's discuss some of its useful features that can help you to stay protected from various malware attacks.
Features:
Along with malware protection, this best free security software for Windows 10 also protects you from data theft with its credit monitoring tools.
It allows you to create cloud backup for your data.
The program also provides security to your cloud backup.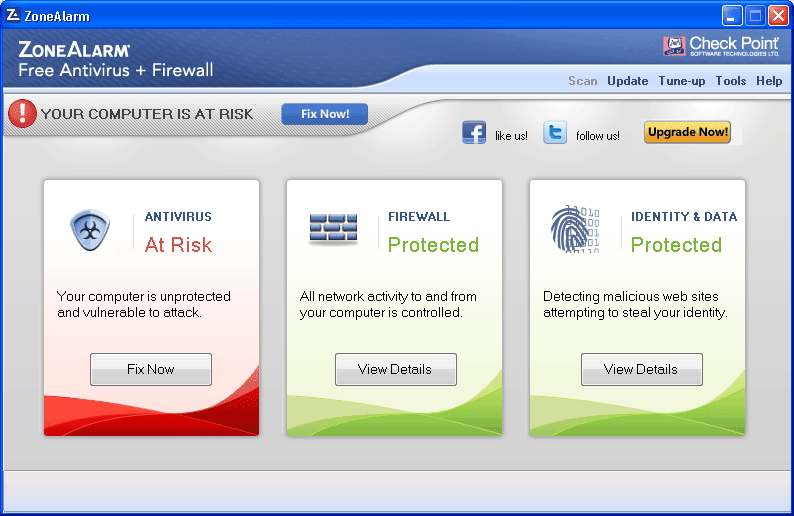 ---
Choose the Best Free Security Software for Windows 10
So, these were some of the best security software that you require to provide your Windows 10 PC protection from various threats. You can select any one of them as they all are quite good at their job. However, if you got confused in selecting the best free security software for your Windows PC, then we recommend you to use ITL Total Security or Avast Free Antivirus. They are our personal favorites as they offer quite comprehensive care.
Moreover, if you find the above information helpful for you, then subscribe to the Innovana blog as we regularly share various such posts.
Subscribe to Our Newsletter
Keep yourself updated with the latest technology and trends with Innovana Thinklabs Limited.