Try out the best free TeamViewer alternatives listed in this post to manage work and connect with teammates effortlessly even when working from home or any corner of the world. 
Technology has a solution to almost every problem that we may face in the present and the future as well. It has even solved the troubling issue of the current pandemic times, i.e., how to manage work, stay connected with teammates, and access the data present on the office computer remotely. Presently, several software programs are there to help you with that. And, out of these utilities, many people consider TeamViewer the best. But, is it really the most outstanding software to manage work from home? If not, then what are the best free TeamViewer alternatives? These are some of the questions that this article answers. 
Let's begin with answering the first question, i.e., is TeamView not the best anymore. Well, it is undoubtedly a good program. But, many unavoidable cons have crept in and made a huge chunk of users shift to free software like TeamViewer. Here are those shortcomings. 
It does not provide you a proxy server when required.

You cannot effortlessly transfer large files with TeamViewer.

Its Linux version does not perform well.

UI seems like a complicated web, i.e., tough to understand. 

The price of TeamViewer is on the higher side. 
So, above were the key downsides of TeamViewer that forced us to find free programs like TeamViewer. If you cannot avoid the above cons, like us, then let's now take a dip into the best alternatives of this software. 
Best Free TeamViewer Alternatives to Try out in 2021
Below are the best free TeamViewer alternatives that enhance your productivity and make your work better, even if you are working from the comfort of your home. 
1. Splashtop
Best free remote access software like TeamViewer 
Let's kickstart the list with Splashtop. While working from home, one of the most prominent concerns users have is how to access the files present in the office computer. Well, the problem is now resolved as this program is among the best free TeamViewer alternatives to access a computer remotely. In addition to this, it also provides an ocean of other features. We share the highlighting ones out of them below. 
Highlights
It secures desktop connections with a multitude of second-level passwords. 

Splashtop uses military-grade 256 bit AES and TLS encryption to keep your data protected.

It lets you effortlessly migrate from TeamViewer and other free similar programs.  

There is support for both attended and unattended access. 

It has a low latency so that you can seamlessly do a lot of video calling.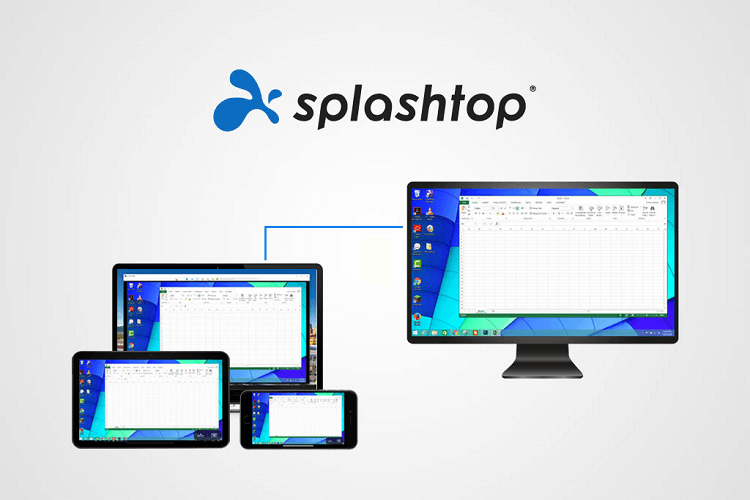 2. Chrome Remote Desktop
Best open source TeamViewer alternative 
If you are hunting for a free and open-source software similar to TeamViewer, then Chrome Remote Desktop is the program where you can end the search. It is among the easiest to use programs in this list. To access a computer remotely all that you need to do is installing this software on that computer and you are good to go. Apart from this, here is what else we find fascinating about this utility. 
Highlights
It gives you remote support as well as remote access.

Boasts support for both attended and unattended access.

There is the availability of full-screen mode.

Chrome Remote Desktop works even when you are not logged in. 

It is a cross-platform and one of the highly secure free apps like TeamViewer.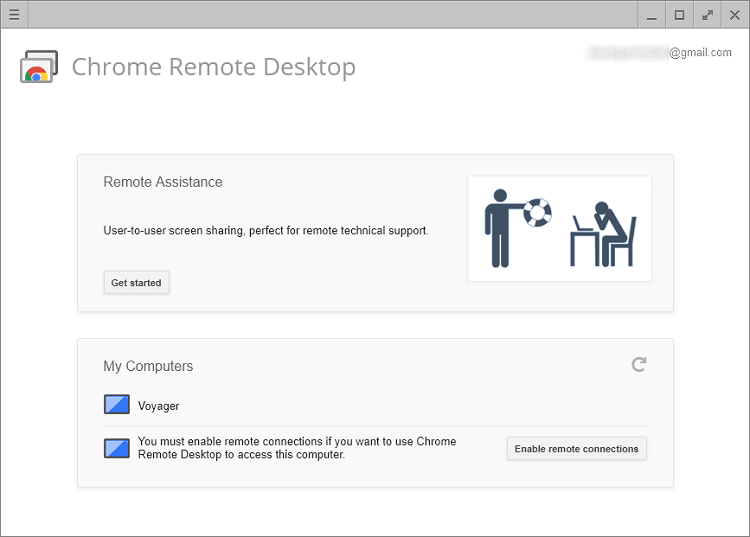 Know More: 10 Best CamScanner Alternatives 
3. Join.me
Best free TeamViewer alternative for meeting online 
If a lot of meetings and screen sharing is what you need to do, then Join.me is among the best free software like TeamViewer that you can give a spin. It provides you a personalized URL for all your meetings. Moreover, it also encompasses a plethora of other features to make it easier for you to have discussions and interactions with your peers. Here we share the most attractive ones out of them. 
Highlights 
The screen background plays a crucial role in keeping the audience attentive. Therefore, it lets you customize the meeting background as per your needs. 

In addition to video, it also provides an incredible audio calling experience.

You can schedule the meetings in an instant as the software boasts Google Calendar and Outlook integration. 

Installation of the software is not needed.

You can collaborate with your audience effortlessly as it has amazing one-click screen sharing options.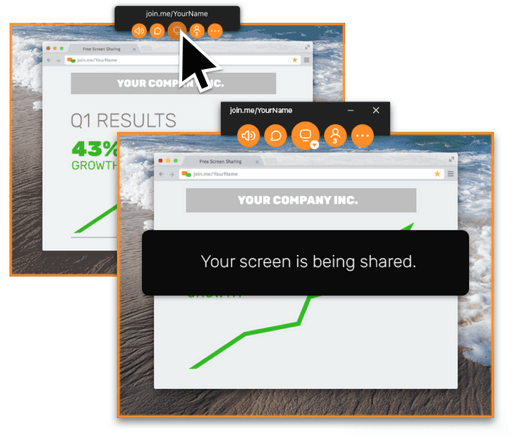 4. LogMeIn
Best free cloud-based TeamViewer alternative
LogMeIn is a cloud-based software that stores all your's and teammates' files and applications on the cloud for easy access and effortless centralization of activities. Moreover, it also offers a few never seen before features such as a multi-monitor display that displays all your remote monitors in size 1:1. It is not all and it boasts a bunch of security and other features as well. Here we share the same. 
Highlights
There are password management options available to securely keep all your passwords in a single place.

Its 1TB file storage ensures that you get enough room to store all your files.

Boasts an option to print remote documents via the printer available with you.

It secures your data with a high-grade TLS 1.2 and AES 256 bit encryption.

LogMeIn makes use of BitDefender, i.e., one of the most popular antivirus software to keep your computer secure from threats. 

It makes sharing files, screens, and collaborating with teammates easier than ever. 
5. AnyDesk
Best free alternative to TeamViewer for connecting computers remotely 
Do you want to remotely connect to your teammate's computer who lives in another country or somewhere far away from you? If yes, then you can choose AnyDesk. It is among the best software to establish a remote connection with any computer whether present in another corner of the room or any place in the world. Apart from easy remote connections, here is what AnyDesk has to offer. 
Highlights
There is an in-built file transfer system with which you can copy and paste the files or use a new tab to transfer files with ease.

It is among the most lightweight software available in the marketplace having a size of only 3 MB.

You can customize the interface as per your requirements.

Boasts a full-screen mode.

It employs TLS 1.2 technology and RSA 2048 asymmetric key exchange encryption to keep your data secure.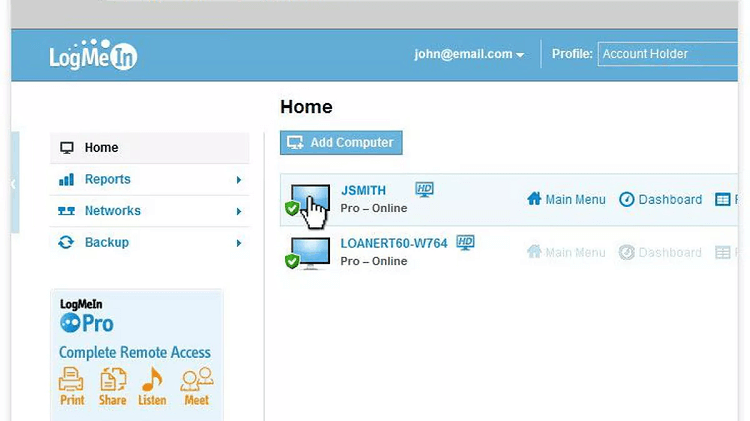 6. VNC Connect
One of the most secure free software similar to TeamViewer 
If security is your prime concern, then here comes the best free TeamViewer alternative that is highly secure. It makes use of 128 bit AES encryption to protect your data. Along with robust security measures, the software also boasts a wide array of features such as direct and cloud connectivity, and more. We share them below. 
Highlights
It is one of the easiest to use software.

VNC Connect provides both attended and unattended access.

You can either pre-install or connect it on demand.

There are a lot of security features such as multi-factor authentication, granular access control, and rich session permissions.

A particular firewall or router set is not needed by this application.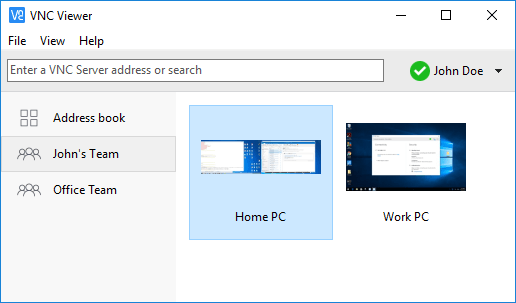 Know More: Top 10 Best PUBG Alternatives
7. WebEx Remote Access
Best free TeamViewer alternative from Cisco 
WebEx Remote Access is owned by Cisco, i.e., one of the leading network technology company in the world. However, this is not the only unique thing about this software. What makes it the best free alternative to TeamViewer are its incredible features such as authentication via phone, access control, and device grouping. Apart from this, it also offers many other useful features that we have shared below. 
Highlights
Effortless video conferencing and collaboration options.

A Remote Access Agent to manage the remote connections better.

It sends an email notification whenever a computer is accessed remotely.

Boats a session recording option.

It seamlessly integrates with tools such as Google Drive, Slack, and more.

WebEx is compatible with almost all the firewalls.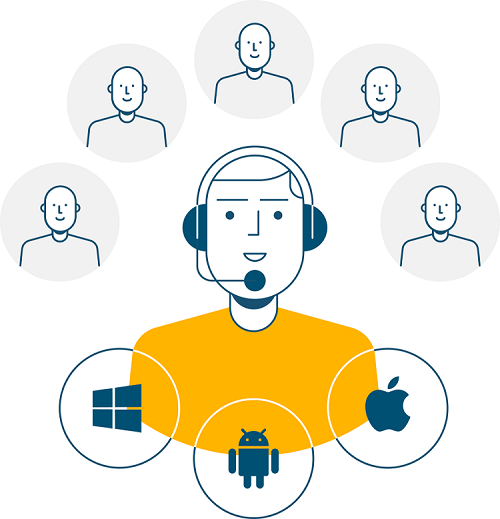 Best Free TeamViewer Alternatives: Concluding Words
Above were our top picks for the best free TeamViewer alternatives. If you have anything more to add to this list, then your suggestions are always welcome. We will be back in a while with more such posts and other updates from the tech world. Hence, stay in touch with Innovana Blog to ensure that you do not miss it. 
Subscribe to Our Newsletter
Keep yourself updated with the latest technology and trends with Innovana Thinklabs Limited.