Typing has become an essential skill. Hence, it is quite necessary to have some best free typing software installed on your computer.
Nowadays, typing has become a vital part of our lives. As computers have evolved, people started shifting their work over computers. When you work on computers, you must have to type something. Even school going kids are also using computers to complete their presentations and assignments. Instead of writing, they type their homework and assignments, because people consider writing as quite outdated these days. In offices, your typing speed and efficiency plays a significant role in your overall productivity. However, you don't have to worry if you do not type that well. We have brought a list of some best free typing software available for Windows 10, 8, and 7. You can enhance your typing skills and productivity as well with these free typing software for PC. So, without any further ado, let's check the list of some best typing software for PC.5
Best Free Typing Software For Windows PC
Below are some of the best free typing software for almost all the latest versions of Windows. We have handpicked all these typing utilities for you, so have a look at them.
KeyBlaze
The list starts with one of the best free typing software KeyBlaze. If you want to enhance your typing skills in a shorter period, then we highly recommend you to download this free typing utility. The graphic user interface of KeyBlaze is one of its most attractive features. You can improve your word per second speed quite easily with the help of this software. It offers a 10-Key number pad as well. KeyBlaze can make the learning fun with its cool typing games. The software also provides audio dictation exercises to help you to be a better transcriptor. Hence, if you are the one who want to learn typing with some fun, then you can try KeyBlaze.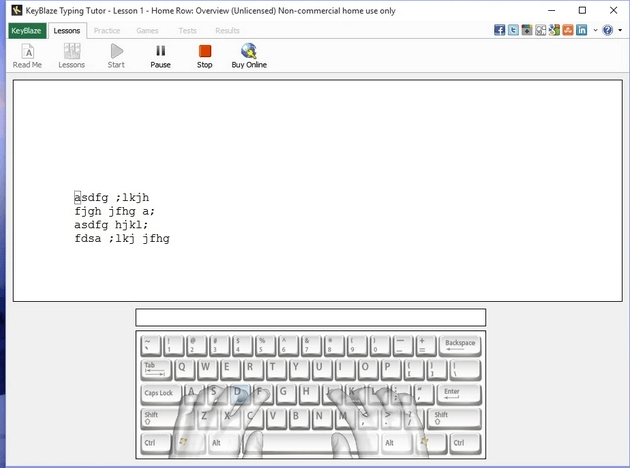 Also Know: Best USB Data Blocker Software for Windows
Typing Fingers
The second name on our list is Typing Fingers. It is one of the best touch typing software available for Windows PCs. You can enhance your typing efficiency and speed with the help of the touch typing method of this software. Typing Fingers prevents you from looking at your keyboard while typing. The most important thing about this typing program is that its intuitive user interface is suitable for everyone. Along with this, Typing Fingers also features various typing games and background music to make the typing exercises more fun. However, most of the advanced features are only available in its paid version.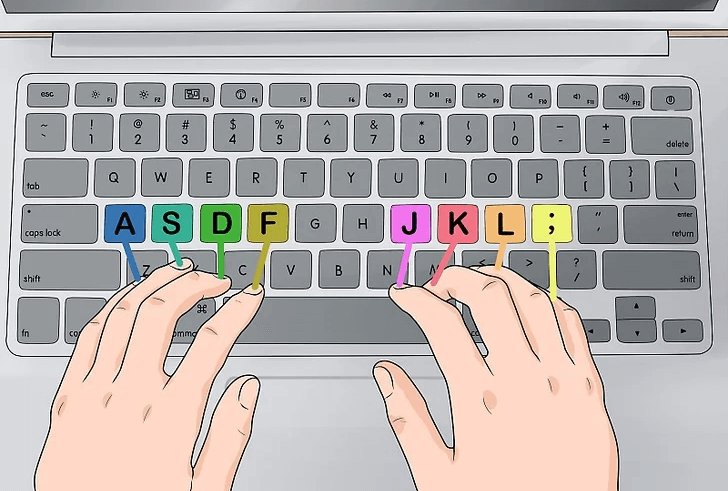 Typing Trainer
Here comes another best typing software for Windows 10. Typing Trainer initially provides you with some shorter typing courses. Then as per your performance, it provides you with suggestions and further typing courses. Typing Trainer is one of the most personalized typing utilities ever developed. This best free typing software provides you with an on-screen keyboard to help you with your bad habit of looking at your keyboard again and again while typing. We would highly recommend you to download this best typing software for pc for free, if you are looking for an advanced and personalized typing utility.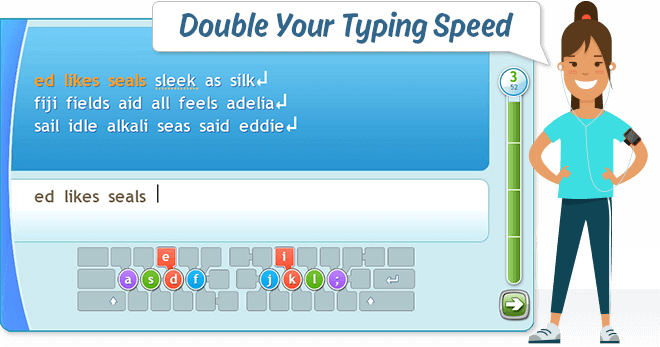 10FastFingers
If you are looking for one of the best online typing tutor, then 10FastFingers.Com is for you. It is one of the most popular and oldest online typing utility. You can improve your typing skills quite fast with the touch typing feature of 10FastFIngers.Com. It also provides various typing games, including both single-player and multiplayer games. Along with all these things, the online utility allows you to improve your typing in multiple languages. It supports around 40+ languages, including Hindi as well. Hence, you can consider it as one of the best Hindi typing software as well. 10FastFIngers.Com also conducts an online typing competition and lets you compete with many people across the globe.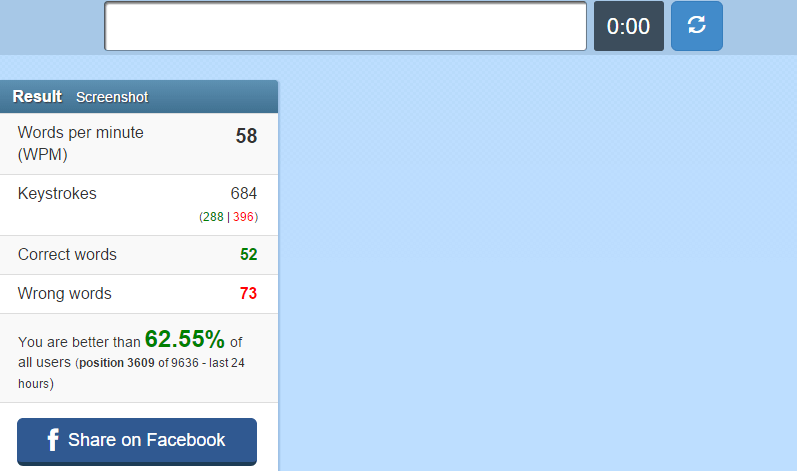 Rapid Typing Tutor
The last name on our list of some best free typing software is Rapid Typing Tutor. This typing utility comes with one of the most intuitive user interface as compared to other alternatives. Rapid Typing Tutor also helps you learn typing skills with its easy and effective typing lessons. It even provides you with a virtual keyboard, so that you can easily control your fingers while typing on the keyboard. Along with QWERTY, the utility also provides all other major keyboard layouts, including AZERTY, QWERTZ, etc. Rapid Typing Tutor even guides you with using your particular fingersfor a particular key.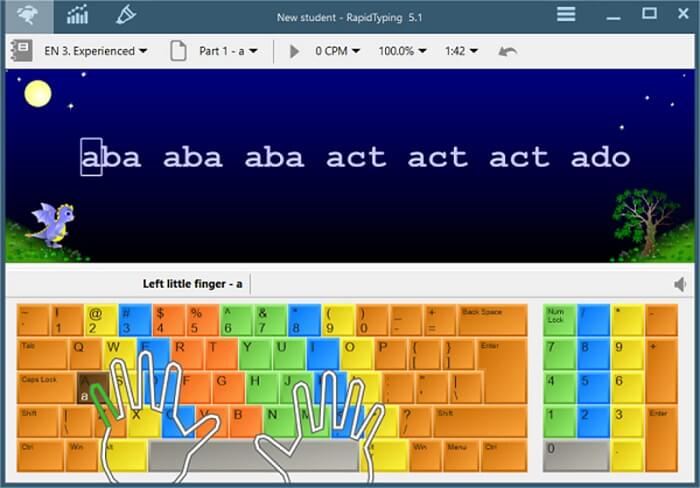 Also Know: Best Free File Encryption Software for Windows and Mac
So, here we would like to end our list of some of the best free typing software. You can excel in the skill of typing with using any of the above-mentioned software. However, each of them have their respective unique characteristics. Hence, we can not choose any particular software as the best one for you. It entirely depends on the requirements of users. So, select any one of the above-mentioned typing utilities and enhance your typing skills.
Furthermore, if you want more information about various other utilities for Windows 10, 8, and 7, then subscribe to Innovana blogs. There you'll get a lot of useful information related to software and technology.
Subscribe to Our Newsletter
Keep yourself updated with the latest technology and trends with Innovana Thinklabs Limited.