Are websites like Netflix restricted in your region and you want to access them? If yes, then you can view them using the best free VPN for Windows 10 without anyone knowing, not even the government. Not only this, the VPN can even hide your browsing activities from the prying eyes of hackers.
VPN, i.e., Virtual Private Network lets you connect securely with other networks. It connects your device to another computer, known as a server, and lets you surf the web using that computer's Internet connection. This way your identity gets masked and no one knows that you are accessing the restricted websites and your browsing habits. This is not all, VPN services for Windows also makes your online transactions safe and secure.
There is an ocean of free VPN for Windows on the web, but some of them are a trap laid by hackers to invade your device. Therefore, we have handpicked the best free VPN software for Windows 10 that you can use. We share the same through this post.
What are the Best Free VPN for Windows 10 in 2020?
As said earlier, not every VPN available online is the best free VPN for PC. Some of them might even put your system at risk. Thus, here are the VPN services for Windows that you can trust.
1. ITL Secure VPN
This best VPN for Windows encrypts the connection between the server and your computer so that hackers cannot follow your online footprints. Its military-grade security keeps your privacy intact. Further, features such as secure network, unrestricted internet, superfast streaming, unlimited bandwidth, and 24*7 customer support make it the favorite VPN of more than 30 million users, including us. You won't regret paying for it.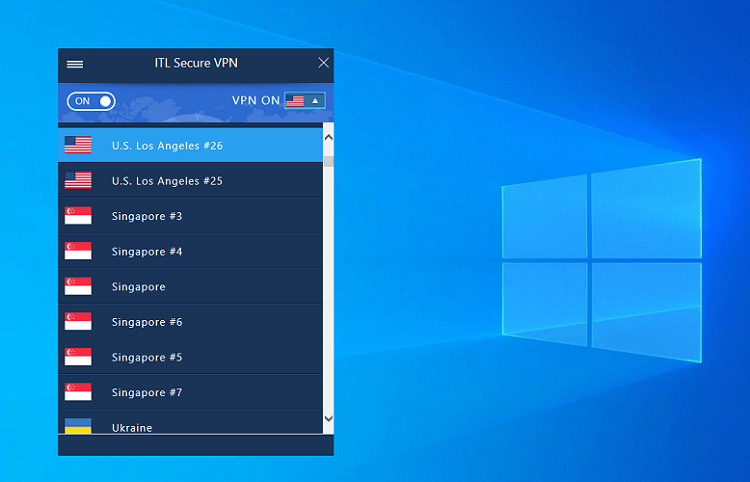 2. TunnelBear VPN
The simple installation process and snappier connection make TunnelBear one of our topmost picks for the list of the best free unlimited VPN for Windows 10. Apart from this, it also uses the high-level AES 256-bit encryption to protect your data and passwords.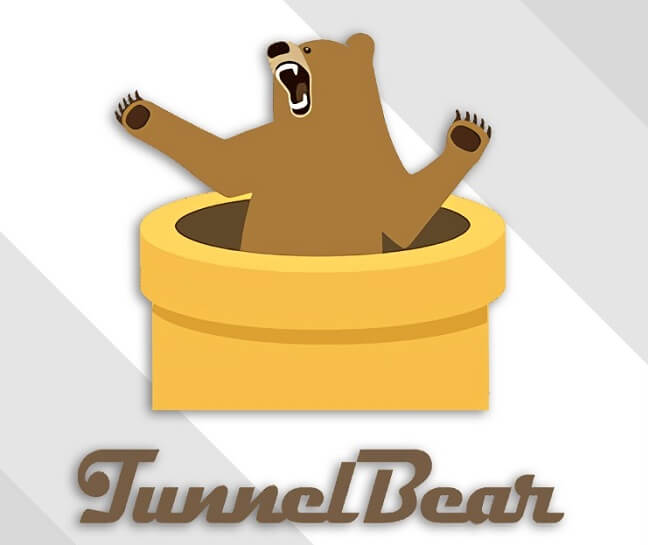 Also Know: Best Free Antivirus For Windows
3. Avira Phantom VPN
This is the most preferred and best free VPN software for Windows 10 when it comes to securing the financial transactions. To ensure your privacy and security, it encrypts the whole conversation between the network and your PC. Along with this, it makes sure that none of the 3rd parties can track your online activities. It also has a paid version with slightly more features.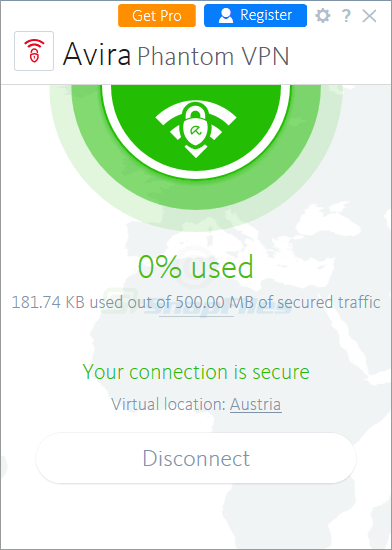 4. Betternet VPN
This straightforward and easy to use software is undoubtedly one of the best free VPN for Windows 10 PC. It lets you hide your IP address and access the restricted websites without even a subscription. Further, since cookies can help websites track your browsing habits, Betternet VPN lets you avoid them and also provides speedy internet connectivity. This is one of the prime reasons for which this utility is here on the list of best VPN for Windows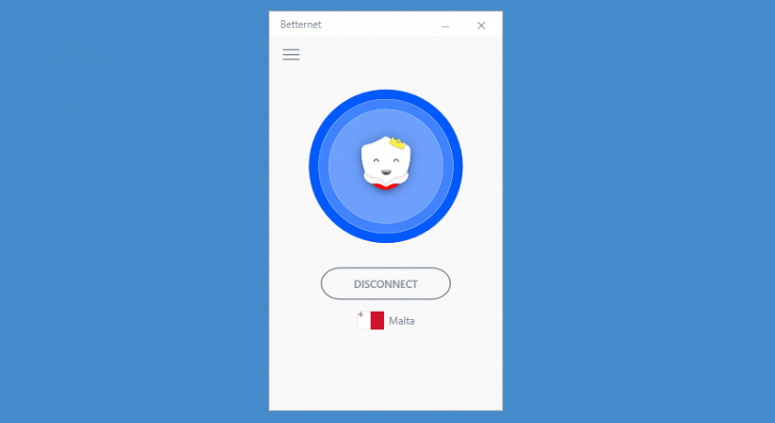 5. Surfshark
If you want that how and what you are doing on the web remains hidden even from your internet service provider, then Surfshark is among the best anonymous VPN services for Windows that you can use. Its Camouflage Mode masks your identity and hides it even from the internet service provider. With this software, you can also whitelist applications and websites so that they can circumvent the VPN. Above all, the software protects your sensitive information with its AES-256-GCM encryption.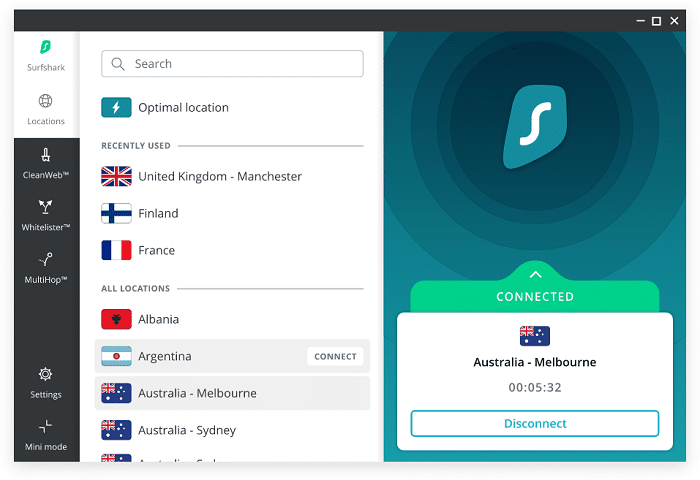 6. NordVPN
This easy to use and one of the best anonymous VPN services for Windows 10 keeps you protected with its end to end security. It uses high-level AES encryption that transfers all the data with 256 bit-keys. It's worth try VPN for Windows.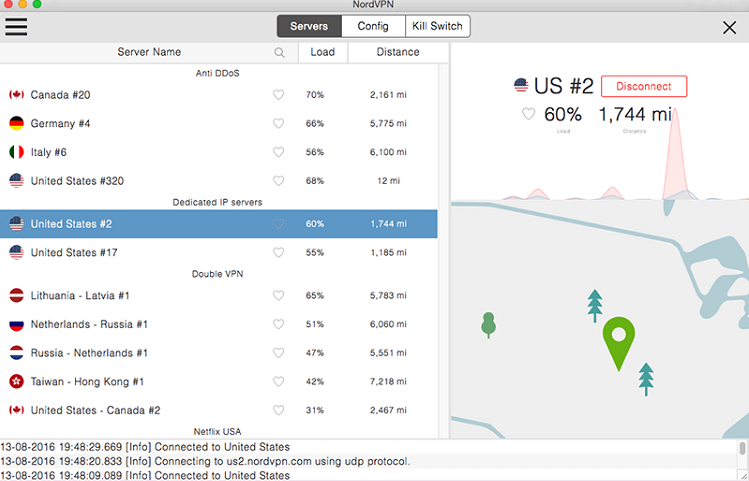 7. Hotspot Shield
This one of the best free unlimited VPN for Windows 10 allows you to browse safely even at public hotspots. You can select one from the locations including the UK, Australia, US, and Japan. Apart from this, it also ensures complete anonymity and protection of your data with its military-grade encryption.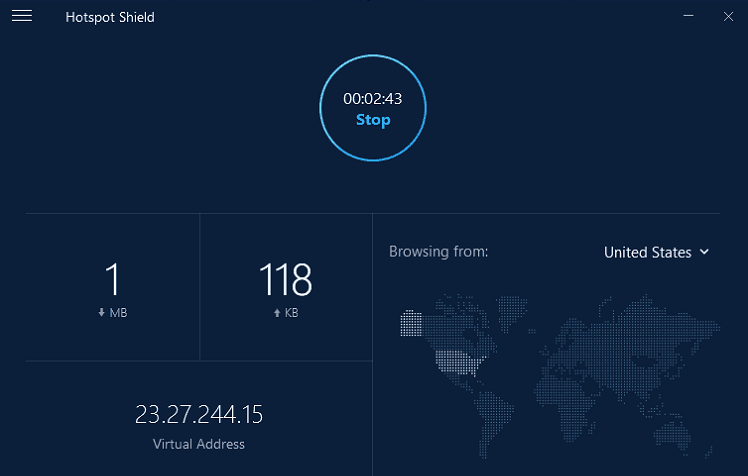 Image Source: Hotspot Shield
Also Know:  17 Best Free Driver Update Software For Windows 10
8. Windscribe
This one of the best and free VPN for PC is famous for ensuring your privacy as it deletes your username, server details, and the data transferred within three minutes of the session's end. In addition to this, it also boasts an adblocker and firewall to further boost your PC's security. Further, you get an additional 5GB data if you tweet about the provider.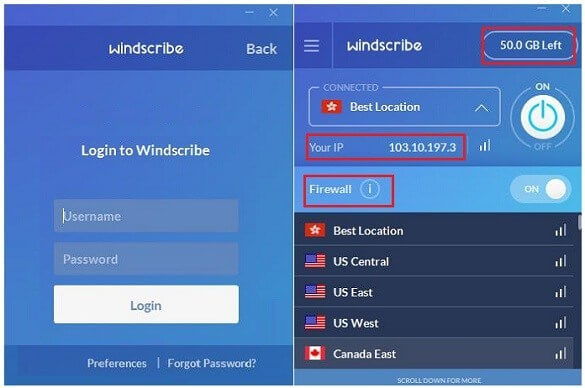 9. ProtonVPN
This is one of those rare free VPN for Windows 10 PC that has no monthly data limits. You can freely use as much data as you like every month. You can choose any of the three locations, namely the US, UK, and Australia. It even lets you log in with just your email address.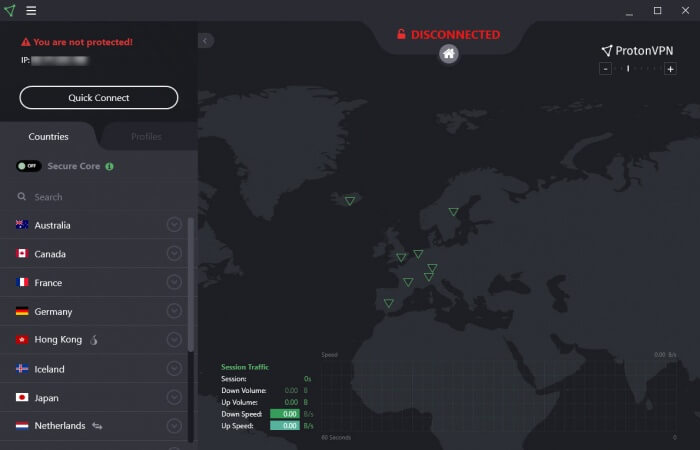 10. Security Kiss
This software finds its place in the list of the best free VPN for Windows 10 due to its simple installation and no hidden add-ons. In addition to this, here you get 8.75 GB data per month, Open VPN and L2P/IP Sec protocols, and over 104 servers to choose from. Further, its fair speed also makes it a worth try VPN.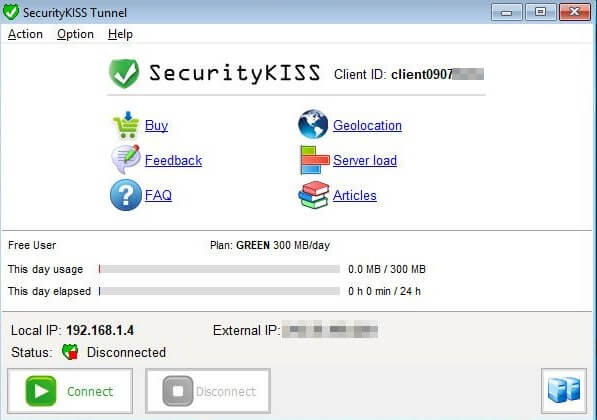 11. CyberGhost VPN
This one of the best VPN services for Windows hides your identity and browsing habits from hackers. This software's pro version comes with a bunch of additional features such as 256 Bit AES encryption, L2TP-IPSec protocol, 1 GB data per month, and a money-back guarantee. Isn't that great?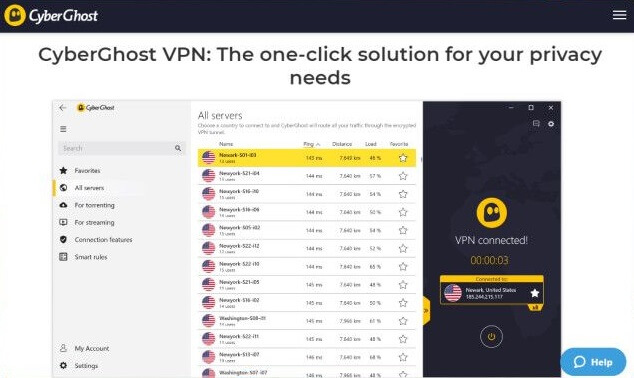 12. Hide.me
This free VPN for Windows 10 gives you data up to 2 GB. Apart from this, it does not keep hold of your logs so that your privacy remains unviolated. 
This is not all, Hide.me even makes sure that you are secure even when connected to public wifi.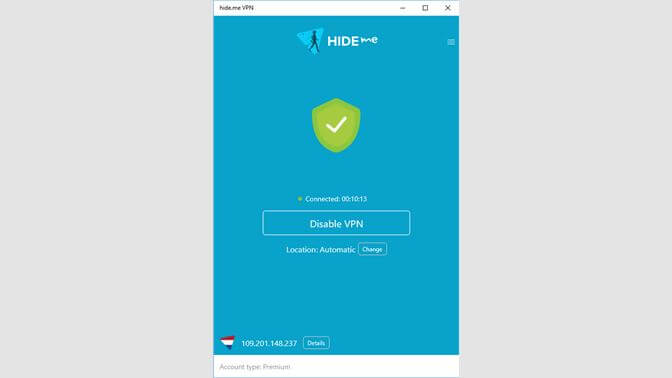 13. Hola Unblocker Free VPN
This straightforward software lets you access restricted websites and accelerates your Internet speed at the same time. What makes this one of the best free VPN for Windows unique is its Internet Acceleration tool that enhances your browsing speed along with keeping your data and identity protected.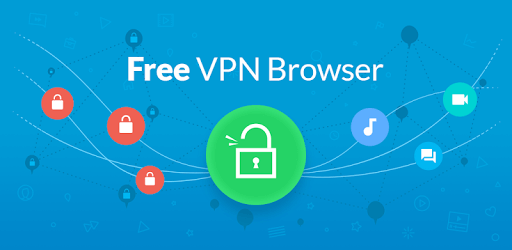 These were our picks for the best free VPN services for Windows. Choosing one of them is not easy, especially if you have any persisting doubts about VPNs. Therefore, here we address the queries users, like you, have so that you can arrive on a decision with ease.
Answering the Frequently Asked Questions about VPNs
Here's an answer to every question you may have about the VPNs.
Q1. Are free VPNs safe for use?
Many VPNs contain spam and malware that pose serious risks to your system. Whereas, some of them even steal your confidential information and sell it to others. But, the best free VPNs listed in this post have rigorously tested by us and are completely safe for use.
Q2. Is it legal to use VPNs?
Using a VPN is legal in many parts of the globe. But, some countries such as Russia and China restricts the use of VPNs. Even if VPNs are legal in your region, use them only for legitimate activities. However, using a VPN to perform illegal activities like infringing copyright can land you in serious trouble. 
.
Q3.How VPNs protect your PC?
The VPN providers encrypt your data while you surf the Internet. Still, many websites have trackers to track your information. Ads and unauthentic applications are among the major sources from where your PC gets virus infected. Therefore, it becomes essential to use a power-packed VPN that has an in-built adblocker and firewall to shield the PC. A few of such VPNs that you can use include Windscribe and ITL Secure VPN. 
Q4. Which is the completely free VPN for 2020?
As said earlier, a free VPN might be risky. Therefore, we suggest you use ITL Secure VPN. Although it is not completely free, still its unique features make it worth every penny. You can buy its pro version after trying it for free. Thinking of the worst, if it fails to meet your expectations, then also you need not worry as it has 60 days money-back guarantee.
Best VPN for PC 2020 – 100% FREE & Secure
After learning about the handsome features of the best free VPN for Windows and answers to the common questions, you can take your pick from the above-listed VPN services. It is the right of every internet user to enjoy privacy over online activity. Therefore, VPN providers give that freedom to the users. Windows users are a soft target for hackers. Hackers often exploit the loopholes in the internet connection to attack their devices. Therefore, a secure internet is inevitable. VPNs provide you just that, i.e., they make sure that you and your data remain safe and secure when connected to the internet. Lastly, before you go, do not forget to subscribe to our newsletter for the latest tech updates.
Subscribe to Our Newsletter
Keep yourself updated with the latest technology and trends with Innovana Thinklabs Limited.