Use these best weight loss apps to gain more control over your weight. Read on to know the entire details!
Overweight and obesity is the only problem that we are facing currently. Due to the lockdown, when everything was shut down including gyms and parks as well. People were unable to go to the gym and do the workout. Hats off to those who were made their homes a gym and doing the regular workout. Now, when gyms are open but still it is not safe to go there as observing the current situation and rapidly increasing the graph of COVID-19. So, what if when you'll get a fitness trainer for 24/7, the trainer will guide you on how to workout properly.
Even, those trainers will also suggest to you what to eat and what to not. Now, you must be wondering that we are talking about the individuals, then, you are getting us wrong. We are talking about the weight loss apps that let us know how to get more control over our weight. Fortunately, the Play Store and App Store are loaded with a ton of weight loss applications. It is quite a tedious task to choose the best one, so,  here we're to make this a little bit easier. Below, we've shared the list of best weight loss apps for both Android and iPhone. Pick the one which fits in your weight loss criteria.
Top 10 Best Free Weight Loss Apps for Android & iPhone in 2021
A best weight loss apps can give you inspiration, discipline, and that stability which helps you in losing weight. So, we've broken up the list of some great applications that could be a big help for you while your weight loss journey. Hence, without wasting a moment, go through the post to get the great weight loss app.
1. Lose Weight in 30 Days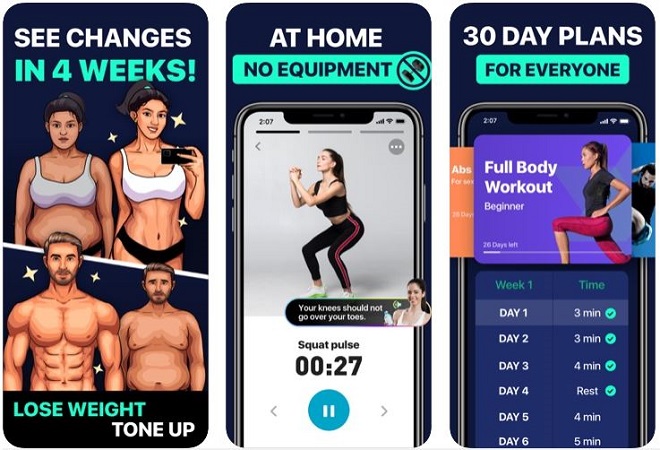 Lose weight in 30 days is a simple and free weight loss app that is specifically designed to help those who are trying to lose weight. It doesn't only recommend you the workouts but also plans your complete diet chart. Moreover, it motivates you to stick to your diet too. Through this app, you can get a beautifully toned body and improve your fitness level as well.
Key Features of Lose Weight in 30 Days
Regularly monitors the weight loss progress.
Records how many calories you burned.
Offers interactive video guidance for better understanding.
Steadily grows the workout or exercise force.
Synced with Google Fit.
Doesn't require any equipment.
Professional fitness trainer guides you.
Know More: Most Noteworthy Music Streaming Apps for Android
2. BetterMe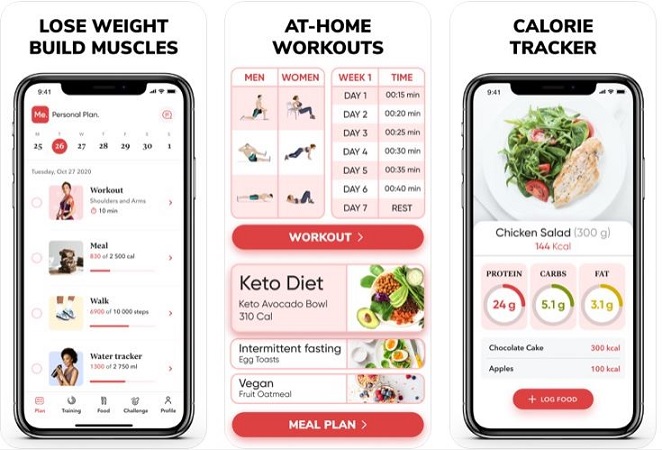 Nowadays, getting fit is more friendly than earlier. Thanks to the mobile applications to make every task so feasible and go-to-hand. When it comes to losing weight, then what's great than the BetterMe app. It is the best weight loss tracker app that equipped with loads of unique and advanced features to help us out. Moreover, it is available on both devices i.e., Android and iPhone.
Key Features of BetterMe
Adjusts according to your lifestyle and hectic schedule.
Includes a wide variety of exercises for any level so whether you are a newbie or an ace, BetterMe is for everyone.
Approved professionals plan your meal chart.
Comes with an in-built calorie tracker kit.
Water tracker and step tracker just to ensure your daily progress.
3. WeightFit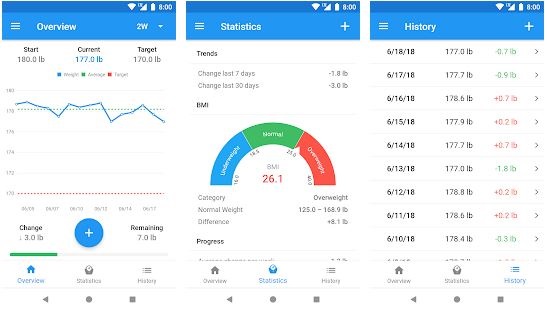 Who doesn't ever wished of having a beautifully toned body? Yes, if you have been one of them, then WeightFit is the best app on the Play Store for you. WeightFit is the weight loss tracker app that helps you in losing weight also plans your healthy diet chart so you can quickly reach your weight loss goals. Moreover, it comes with an in-built BMI calculator kit that calculates your ideal weight.
Key Features of WeightFit
Records your daily weight.
Equipped with a BMI calculator.
Reviews the history of your weight and offer visual ideas to make a beautiful body.
Motivates you to follow your weight goals and accomplish them sooner.
Lets you sync your weight loss data on Google Fit.
4. Workout for Women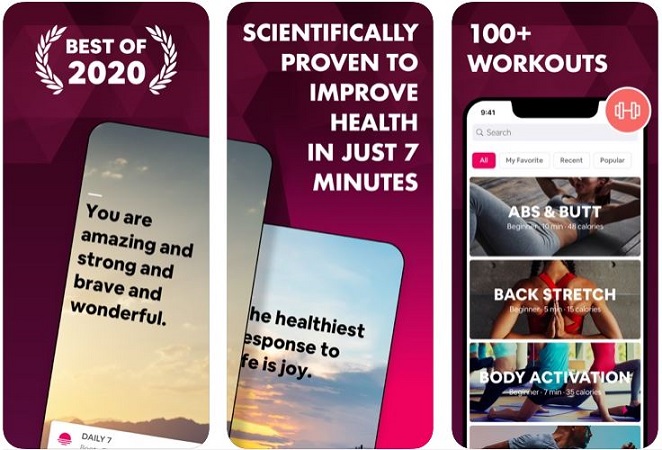 Get a slim-toned body with Workout For Women in a very minimal period. What you have to do is just install the application and enter your weight or fitness details. Then, just start your every day with this fitness app and follow whatever it reports to you. Whether you are an Android or iPhone user, it fits in both the platforms. It is just like a real-life trainer in your pocket, so you can access it anywhere at any time.
Key Features of Workout For Women
Short and powerful workout will tone you up.
Scientifically proven that it enhances the health and fitness level.
Daily exercises according to your fitness level.
Burn belly fat in just 30 days challenge.
No workout equipment required.
Absolutely free.
5. HealthifyMe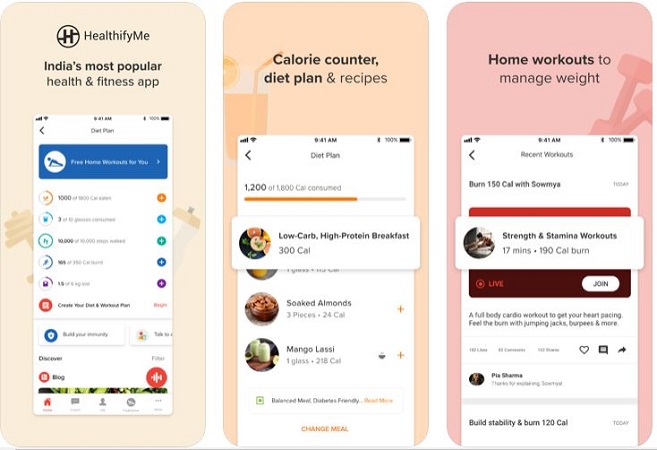 You need a powerful immune system to fight against viruses and germs. So, start sweating more to empower your immune system. It is one of the best weight loss apps available on Android and iPhone. Moreover, it comes with an in-built food tracker, calorie counter, water tracker, sleep tracker, heart-rate tracker, weight loss tracker, and handwash tracker. It is India's leading health and fitness app.
Key Features of HealthifyMe
Logs your overall health data.
Experts map your diet chart.
Nutrition and health tips by certified experts across the world.
Connect with Apple Health.
Run by almost 200 million food and gym logs.
Also Read: 17 Best Free Zumba Apps to Shape up Your Body (Android / iPhone)
6. 30 Day Fitness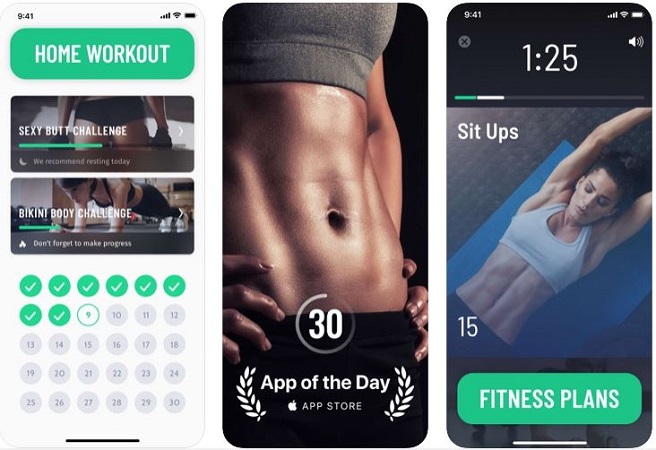 Get rid of your belly fat and shape your butt with the help of a 30 Day Fitness app. So, accept the 30-day fitness challenge and get the perfect shape of your body. This application is loaded with the latest workout for all fitness levels, interactive visuals, fitness plans, and many more. With the help of this 30-day challenge, you can get the better version of yourself. On this rundown, the 30 Day Fitness, is one of the best weight loss app.
Key Features of 30 Day Fitness
Excercise videos from experts across the world.
Comes with an in-built meal planner.
Multi-language support including English, French, Italian, Spanish, Russian, and so on.
Shapes thighs and butts like never before.
Inspires you to accomplish the feat quickly.
7. WeightWar – Weight Loss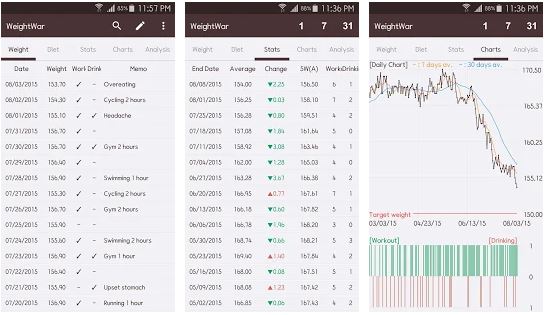 Looking for the applications that assist you to get control over your weight? Then, you're going to surely love WeightWar, an application that is particularly designed to log the overall stats of your weight loss journey. This application helps you to maintain your diet and fitness level systematically. Moreover, it is the best weight loss tracker app by which you can get a daily progress report of your weight loss.
Key Features of WeightWar
Provides your overall chart and stats of your weight.
Logs your daily weight.
Also shows your BMI and BMR of your body.
Maintains your daily diet.
Helps you to reach your fitness goals instantly.
8. Noom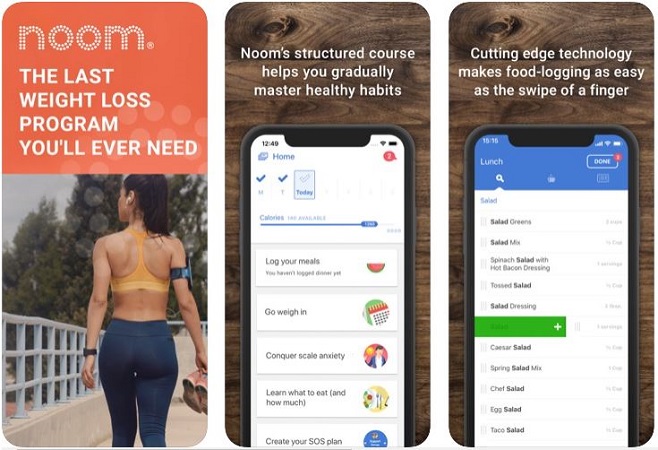 Everyone has an expert inside, the only thing is some know this, and some need to unleash the inner-self. So, whats better way to find inner you than a confident-toned body. We think it is the best way to unleash yourself and get a better version of yourself as well. So, there is a vast ocean of apps that vows to keep you fit but only a few of them has got proven themselves. Noom is one of them, the best weight loss app that comes with a calorie calculator, macro counter, carb counter, meal planner, and more.
Key Features of Noom
Sets fitness goals with the personal goal specialized.
100% unique and accurate weight loss program.
Recommends you about the 7 daily diet habits.
Offers more than 1000 interactive videos of certified fitness freaks.
Shows daily weight graph.
9. DietBet: Lose Weight & Win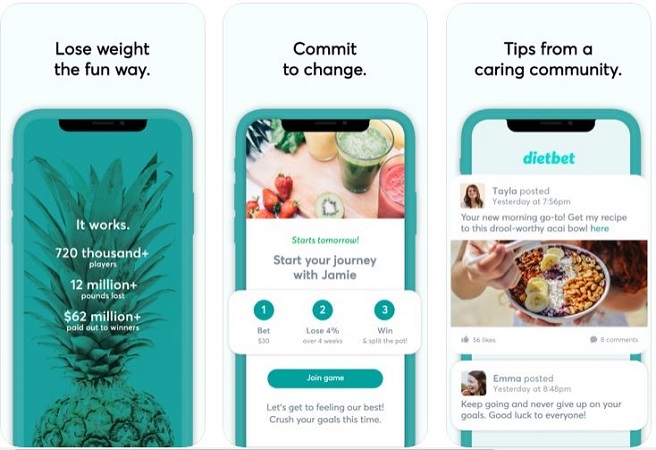 Burn belly fat and shape your butts with the help of the DietBet weight losing app. Approximately more than 750,000 individuals have shown their faith with DietBet. Accomplish your weight loss goals by betting on yourself. DietBet is available on both the networks i.e., iPhone and Android. Expert health GURUS will guide you on how you can stay in shape.
Key Features of DietBet
Provides nutrition & fitness tips from the world-class health community.
Give daily weigh-in rewards.
Daily progress report.
Plans your daily meal.
10. iTrackBites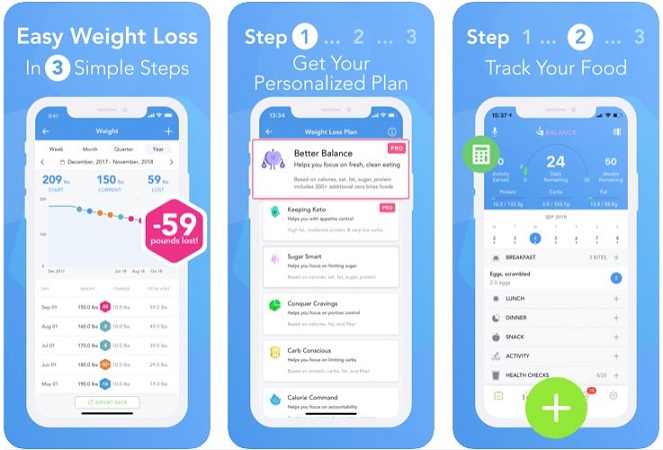 One of the best weight loss app available on the Play Store and App Store is – iTrackBites. It is the most simple weight loss app that lets you get rid of your belly fat and motivates you to stay in shape. With this application, you can be able to accomplish your fitness goals in just 3 simple steps – create a weight loss plan, record what you eat, and share with the community.
Key Features of iTrackBites
Easy to use.
Offers more than 500,000 healthy recepies.
Comes with in-built step counter kit.
Sync with Apple HealthKit, Apple Watch, and Fitbit.
You can connect it with multiple devices.
Shows your daily food and diet scores.
Which is the Best Weight Loss Apps in 2021
So, these 10 are the best weight loss apps for both devices i.e., Android & iPhone. You can completely rely on these weight loss applications because these have been selected on the basis of high-ratings and positive reviews from the users. Apart from this, if you are seeking for our view on this, then we would recommend you to use HealthifyMe and Workout For Women. First of all, both of the applications are India's leading applications and trusted by millions of users across the world. Secondly, both applications are the complete health package that keeps you fit and in shape. Lastly, we would be glad by hearing out your response or suggestions on this, so do tell us in below comment box. Do subscribe Innovana Blogs, will come back soon with yet another captivating tech story, till then stay tuned with us!
Subscribe to Our Newsletter
Keep yourself updated with the latest technology and trends with Innovana Thinklabs Limited.