This blog talks about some of the best game boosters for Android devices. Having such apps installed on your phone has become a necessity of time. You might be thinking why do you require a game booster for your Android device. So first, let's discuss the reasons why the game optimizer apps are necessary.
It becomes difficult to pass time when you have self-quarantined yourself. You cannot meet your friends, go outside, or do any outdoor activities. In this situation, there are very few options left to you. Either you can binge-watch your favorite shows or play mobile games with your friends (as everyone does not have a PlayStation or an Xbox). Binge-watching also doesn't seem to be a good option for those who just have limited mobile data.
The only good option left for you is playing mobile games. However, everyone doesn't have a gaming phone. Hence your Android phone might get lagged while playing games such as PUBG, Mortal Kombat, Call of Duty, etc. But don't worry, we do have a solution to this problem. We have multiple solutions to the problem. We have brought a list of some of the best game boosters for Android 2021.
Top 5 Game Booster for Android to Boost Gaming Experience
Here we have listed some of the best game boosters for Android in 2020. These apps are capable enough to provide you hassle-free gaming experience.
1. Dr. Booster – Boost Game Speed
The first name on our list of some best game booster apps is Dr. Booster. It is a multi-purpose game optimizer tool. The app can free up space on your RAM so that there is more space on the RAM for the mobile game that you play. You don't even need to open the app to boost games, as it provides a floating boost button.
This one of the best game optimizers for android can perform real-time optimization while you are playing a game. Along with boosting games, Dr. Booster also provides you security from malware threats. It scans new applications while you install them. You can also move this game booster app to your SD card if you don't have enough space on your phone.
Features of Dr. Booster:
Cleans all the cache from your device
Helps in managing your storage
Have a lot of customization options
Flexible to use
The most suitable for devices that lag and flicker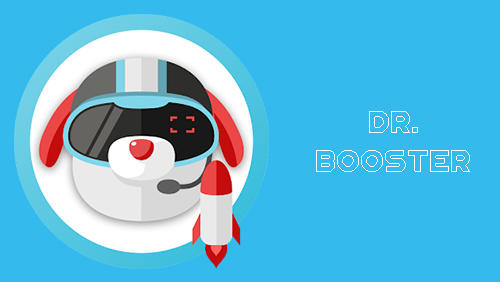 Also Know: Best Free Barcode Scanner Apps for Android
2. Game Booster | Play Games Faster & Smoother
Game Booster is one of the oldest game boosting applications for Android. It is in 2009 and is still a great choice if you want to optimize the gaming performance of your phone. It has been one of the top-rated game boosters for Android since a long ago. The app can provide you with multiple features. It can help you with optimizing your phone's CPU and RAM to have a great gaming experience.
It comes with an advanced Linux CPU management that helps your Android device to attain its maximum performance. Hence, if you want to play heavy games then, you can consider it as one of the best game boosters for Android to play PUBG and many other heavy games. However, if you want to enjoy more advanced features like the FPS monitor, then you must have to root your device and use this game booster android app.
Features of Game Booster:
You can use the app to improve the speed of any game or app
Stops lagging and flickering of games
Optimizes your device's memory to provide the best performance
It has an interactive user interface
Has a real-time FPS monitor to monitor your device performance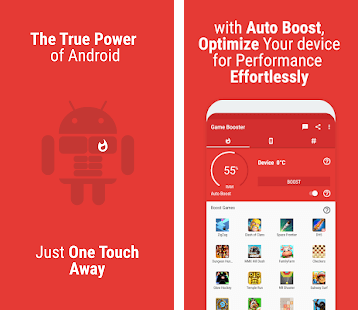 3. Nox Cleaner – Phone Cleaner, Booster, Optimizer
Nox Cleaner is not an application that is primarily designed for optimizing games. It is a phone cleaner and optimizer app that also comes with a feature to boost games. Despite not being a pure game booster, Nox Cleaner provides quite effective game optimization.
You can use it to optimize some of your favorite games like PUBG, and hence it can be considered as one of the best game boosters for PUBG mobile. Along with boosting games, Nox Cleaner also provides various other features such as junk cleaning, improving battery life, CPU cooling, etc. All these features make it the best game optimizer for android.
Features of Nox Cleaner:
Integrated cache, junk, and storage cleaners
Improves the performance as well as provides extra storage
Integrated antivirus to protect your device from virus and other threats
Cools down the CPU of your device
Helps in blocking the notifications while playing games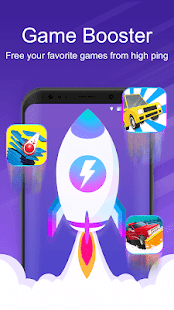 4. Gaming Mode – The Ultimate Game Experience Booster
Gaming Mode is a compact yet effective game optimized for Android. It is unbelievable that this game booster offers so many features despite being so compact. First of all, it optimizes the gaming performance of your device. Along with that, it can also block incoming calls while you play games. Isn't it amazing? We all have ended up in a situation where we are about to win the match but suddenly received a call because of which we ended up on the losing side.
It happens usually with the people who play online multiplayer games such as PUBG. But with Gaming Mode, you can save yourself from this situation. It can be the best game booster for PUBG mobile players. Along with this, Gaming Mode also provides features such as configuring brightness settings, widgets to launch games, blocking notifications, etc. All these features make Gaming Mode one of the best game boosters for Android.
Features of Gaming Mode:
Automatically blocks incoming calls and notifications while playing games
Closes background apps and services to provide better gaming speed
Turns off auto-brightness to adjust it according to your needs
Fixes high pining
Changes the state of Wifi automatically to provide the best speed for gaming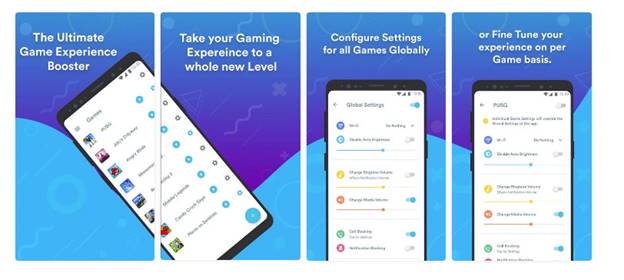 Also Know: Top 12 Fastest Android Launchers to Customize Your Phone
5. Game Booster – One Tap Advanced Speed Booster
Last but not least, we have Game Booster – One Tap Advanced Speed Booster. This one of the best game optimizers for Android has been developed by Photo Tools Lab. It is considered the most intuitive game boosting app. Game Booster – One Tap Advanced Speed Booster can optimize your device for gaming with just one tap. It functions as a game optimizer and an app launcher as well.
The app also provides some advanced features including, resolution customization, FPS limit customization, etc. In short, it provides advanced GFX features. Due to so many features and an intuitive interface, the app can be considered the best game booster for Android.
Features of Game Booster:
Automatically improve the speed by working on CPU and RAM
Includes a graphic customization tool to change the graphic properties of games
Frees up space on your phone automatically to provide a better gaming experience
Simple procedure to boost performance
Powerful management of games and other apps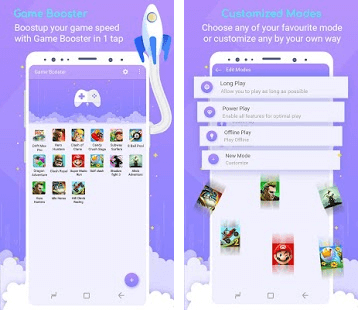 Frequently Asked Questions (FAQs): Best Game Booster for Android 2021
If you still have some doubts and queries, we would like your attention towards some of the most commonly asked questions:
Q.1 What is a game booster app for android?
As the name suggests, a game booster app for Android is a performance-boosting app for Android devices that helps in improving the performance of games. These apps provide a better gaming experience if you are facing any issues in playing high-end games on your device. 
Q.2 What does the game booster do?
As the name suggests, the main purpose of any game booster is to improve the gaming experience for you. These apps clear caches, cool down CPU, optimize RAMs, and execute other tasks to provide the best gaming experience. 
Q.3 What is the best game Optimizer for Android?
A lot of game optimizers can be found on the internet. We have provided the 5 best game optimizers for Android in the article above. Download any one of these game optimizers that deems fit to your requirements and improve the speed of games and other apps. 
Q.4 What is the best performance app for android?
All of the best game optimizers provided above can be used to improve the performance and working of the apps too. These apps can easily allocate the RAM and provide the best speed for your apps and games. 
Q.5 How do I optimize my Android for gaming?
You can easily optimize your Android device for gaming with the help of the above-stated best game boosters for android in 2021. Download and install any one of these apps and optimize your android device for gaming and much more. 
Q.6 Does Android Game Booster really work?
Yes, indeed, most Android game boosters work properly. However, some developers may create malware or ransomware applications to collect your data secretly. You should be ahead of such outsiders and download the trusted Android game boosters only. We have provided the best free game booster for android above, choose and download from any of these apps as per your requirements.
Wrap Up: Best Free Game Booster for Android
So, these are some of the best game boosters for Android in 2020. Install any one of the above-mentioned gaming optimizer apps and enjoy gaming like never before. For more such helpful information, subscribe to Innovana Blogs and bookmark the page as well. We'll get back to you soon with more information
Subscribe to Our Newsletter
Keep yourself updated with the latest technology and trends with Innovana Thinklabs Limited.