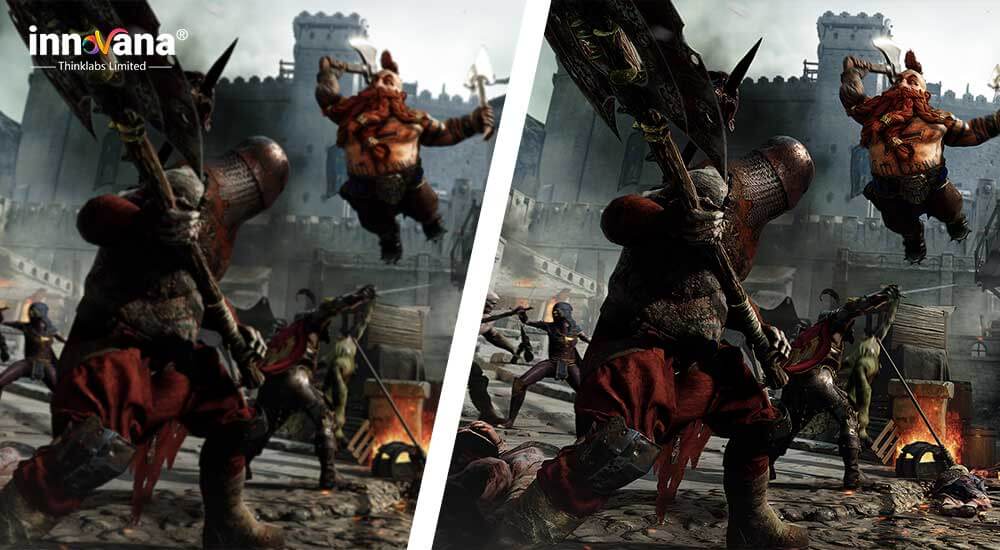 Judging how the graphics card is performing was never an easy task. But, luckily, a technique called benchmarking has made it less cumbersome for you to know how is the performance of the graphics card so that you know when is the time to update the graphics drives for a smooth gaming experience. The best graphics card benchmarks push the card to its maximum capabilities so that you get an idea of whether the card can handle the high-end games and other software with a high graphic requirement or not.
Moreover, the best GPU benchmarks test your graphic card intensively so that you know how much load it can bear. Apart from this, there are several other reasons to run a GPU benchmark. We share them below.
Why run the best GPU benchmarks?
As said earlier, running the best GPU benchmark for Windows helps you know how your graphics card performs under tough situations. In addition to this, the graphic card benchmarking is essential for numerous other reasons. The key ones out of them are listed below.
In case you've overclocked the graphics card, then running a benchmark makes you sure about the GPU's stability
Graphic card benchmark for Windows helps you detect any issues at the earliest so that you don't face any frame drops or glitches while playing your favorite games
Lets you compare the results with the newly launched graphic cards and decide whether it is the right time to update or not.
Now that you know why graphic card benchmarking is crucial and how it can help you, knowing about the types of benchmarking is also essential. If you are acquainted with the kinds of benchmarks, then it is easier to decide which are the best graphics card test tools that you can use.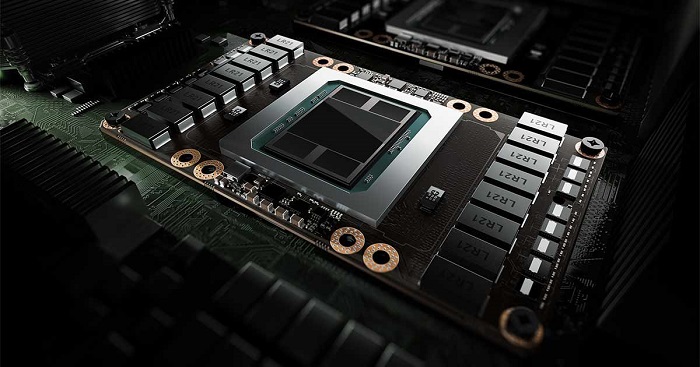 The graphics card benchmark for Windows can be categorized into two types. We discuss both of them below.
Also Read : How to Update Graphics Drivers on Windows 10 Easily
What are the types of graphic card benchmarks ?
As said above, there're two categories of benchmarks for graphic cards. Here they are.
Synthetic Graphic Card Benchmarks
This type of graphic card benchmark for Windows is run using synthetic software having their built-in graphics card test tools to calculate the performance scores. These scores are in the form of big numbers. A higher score indicates that your graphic card performs better than the other cards with lower scores. These GPU benchmark test software, also known as artificial benchmarking, is a trustworthy and easy way to know how well your graphics card is performing.
Real-Time Graphic Card Benchmarks
This type of benchmarking is for all those gamers for whom gaming performance means a lot more than the synthetic benchmarking scores and who are desirous of knowing about the frame rates and fps they are getting while playing a game. It is also called as real-world benchmarking and measures the fps during live gameplay. More fps means your graphics card is capable of playing games smoothly.
Now, since you know about benchmarking and its types, selecting the correct GPU benchmark software is not a tough task. To help you select one with ease, we have curated the best GPU benchmark software especially for you. We share the same in the next segment.
10 Best Free Synthetic Benchmarking Tools for GPU
The selection of the correct graphic card benchmark software for Windows depends upon whether you want to run a synthetic or real-time benchmark test. Below we list out the best free GPU benchmark tools for both the benchmarking types so that you can choose the appropriate tool to judge the graphic card's performance.
1. Heaven UNIGINE
This is another best graphic card benchmark tool for gamers and overclockers. This synthetic benchmark software pushes your graphics card to the maximum possible limits and shows you how stable it is. It also helps you judge the effectiveness of your graphics card cooler. In addition to this, the software's other noteworthy features include multiplatform support, GPU temperature, clock monitoring, and more.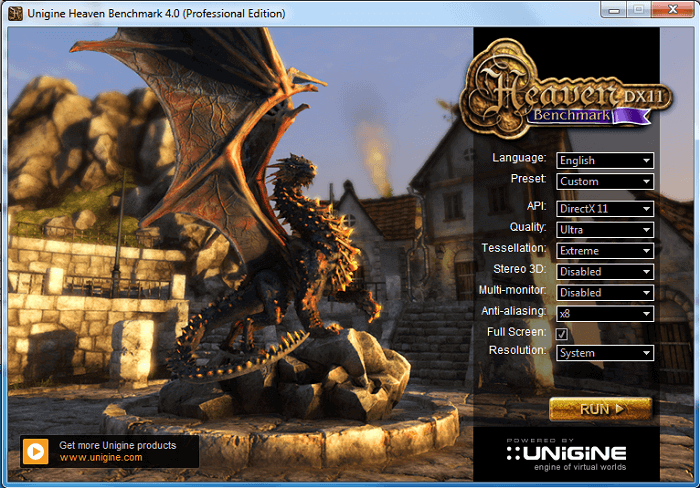 Also Know: Graphics Card Problems And Solutions | Here's Everything You Need To Know
2. GFXBench
This is another free and among the best graphic card test tools that let you compare your card's performance with that of the other users. All that you are required to do for running the benchmark test is download it, select your desired API, start the test, and then wait for the software to display the score so that you can compare it with the other similar graphic cards.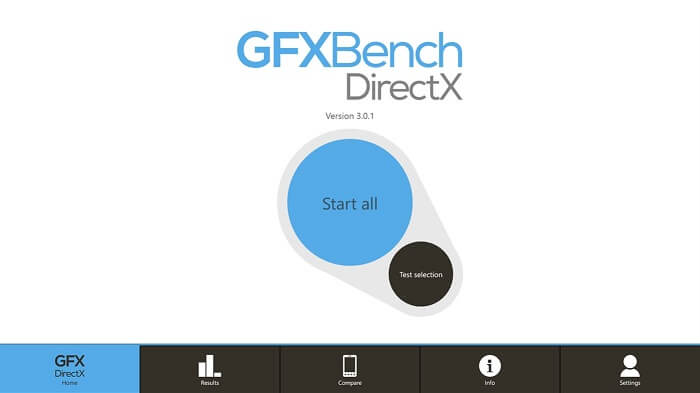 3. 3DMark Basic Edition
This product from FutureMark is the most popular and one of the best graphic card benchmark software for synthetic benchmarking. It lets you have a quick view of how your graphics card is performing in comparison to the other cards. The basic edition is free to use, but if you want to do an in-depth analysis of the graphic card's performance, then you can spend a few bucks and get the advanced version.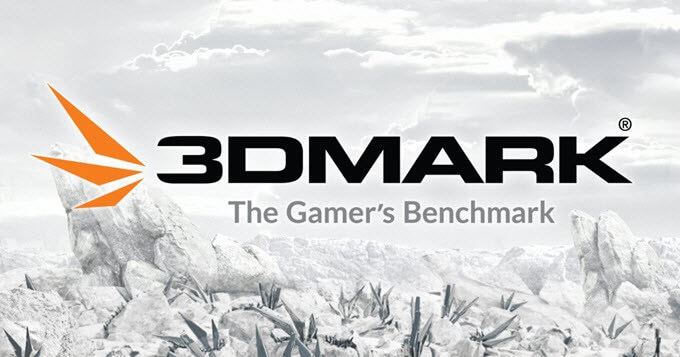 4. PassMark
This is another widely used and among the best GPU benchmark for Windows to run synthetic benchmarking tests. To check the graphic card's performance, you need to download the PerformanceTest from PassMark's official website. It lets you run 2D and 3D tests. These tests check the vectors, fonts, bitmaps, 4K resolution, GUI elements, and various other factors.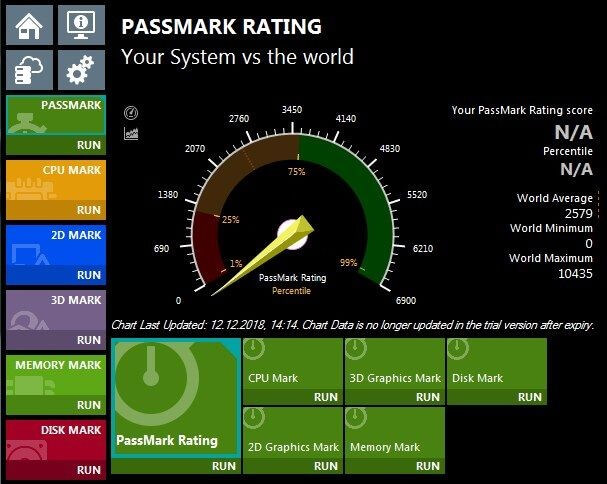 5. FurMark
This tool is one of the most trusted and best GPU benchmark tools to judge the GPU's stability and stress it can handle. FurMark, also called GPU burner, needs an OpenGL compliant graphics card and can also monitor the GPU's temperature.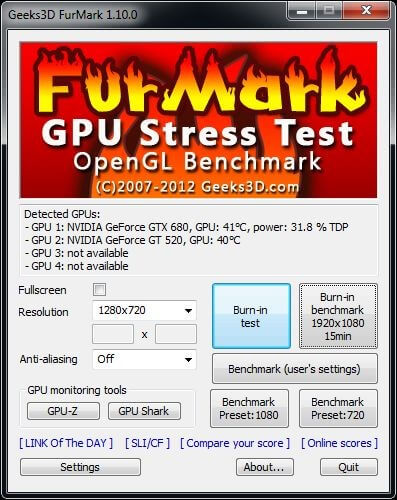 6. UserBenchmark
This best graphic card and GPU benchmark for Windows evaluates the GPU's 3D speed and lets you compare the results with other graphic cards effortlessly. The cherry on top of the cake is, you don't even need to spend a penny to get this tool as it is a free GPU benchmark available for Windows.

Also Know: How To Reinstall Graphics Driver On Windows 10?
7. Superposition
This is another offering from Unigine, the developers of Heaven benchmark. Superposition the latest and free GPU benchmark runs rigorous tests on your graphics card to evaluate its performance and stability. After getting the test scores, you may compare them with others on the Unigine leaderboard and decide whether you're required to update the graphics card or not.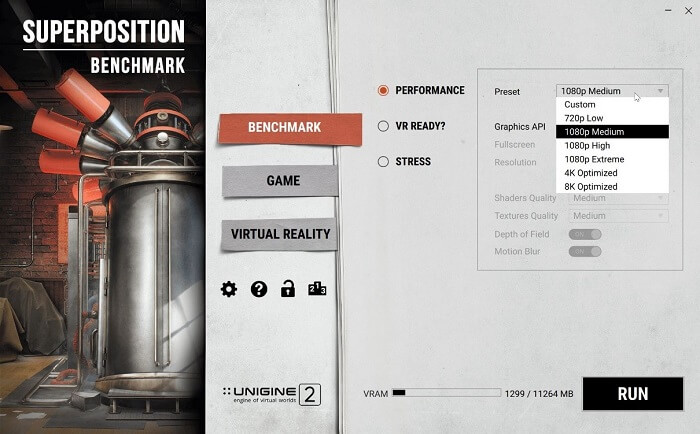 8. Cinebench
This snappy and straightforward, and OpenGL benchmark software is undoubtedly one of the best graphic card benchmarking tool ever created. It runs several tests on your graphic card and then lets you compare the results with the other users having similar graphics card configurations. Do give it a try to know where your card's performance stands.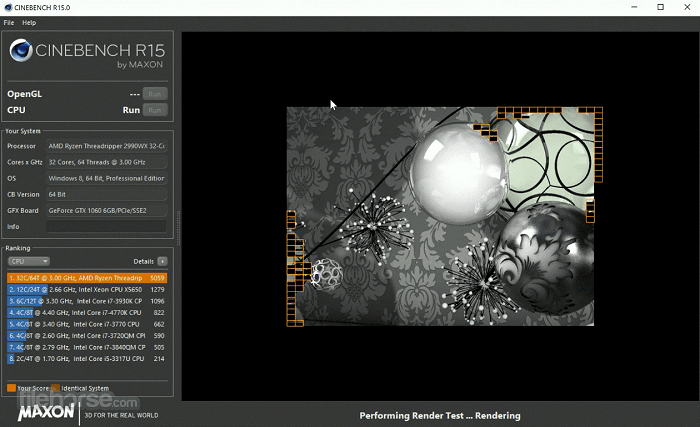 9. Catzilla
This best GPU benchmark software for Windows lets you know whether a particular high-end game will run on your PC or not. It compares the hardware capabilities with the game requirements and declares whether your PC is capable to support the game or not. In addition to this, it also tests the graphic card performance and displays the score both numerically and graphically.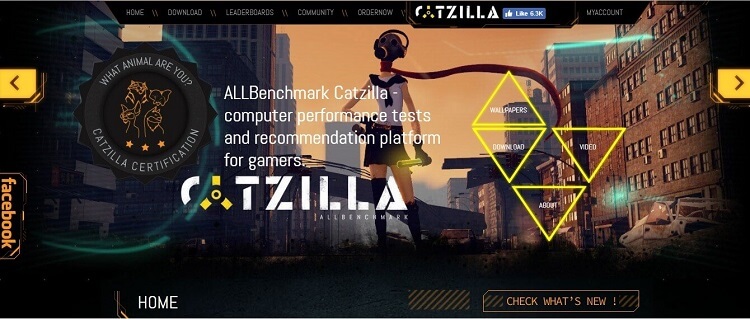 10. MSI Afterburner
This is our last pick for the list of the best GPU benchmark. What makes this GPU benchmark test software unique is, in addition to providing the regular information about your GPU, it also allows you to overclock the GPU, create custom fan profile, run in-game tests, record the gameplay and take its screenshot. What else can anyone want? Most probably, nothing.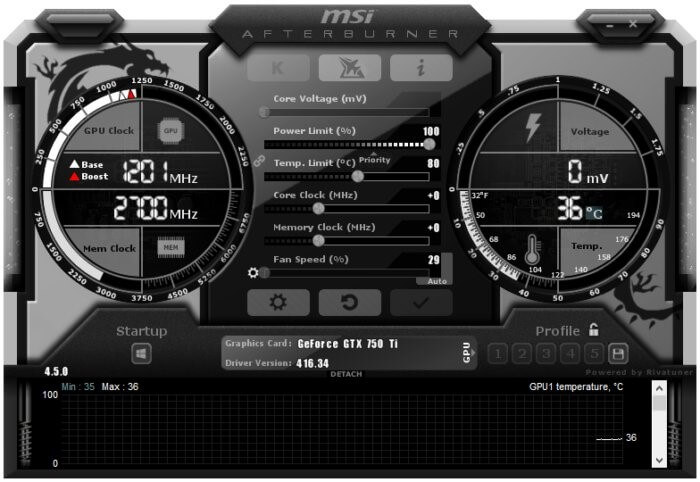 These were our topmost picks for the best graphic card benchmarks. Select the one that fits your requirements the most. While selecting a benchmark for your GPU and graphics card, consider the type of benchmarking you need to perform. Lastly, before you leave, do not forget to subscribe to our newsletter and let us know in the comments whether this blog-post has helped you or not.
Sign up for our Newsletter and stay informed