Cybercrimes are getting increased day by day. People install various anti-malware software on their PC, but still, the threat of ransomware and data leak prevails. However, you can reduce this threat by just following a fundamental security practice, i.e., encrypting the hard drive. Encrypting a hard drive means encoding the data of the hard drive by using some algorithms and a unique key. After encrypting a hard drive, only authorized people can access the data of the encrypted hard drive. You can do it by using some of the best hard drive encryption software.
In this write-up, we are going to discuss some of the best HDD encryption software. So without wasting further time, let's move to the list of some hard disk encryption software that we have hand-picked for you.
5 Best Free Hard Drive Encryption Software For Windows
Here we have listed some of the best hard drive encryption software available for Windows in 2020.
1. BitLocker
The first name on our list is BitLocker. It is an in-built free hard drive encryption software of Microsoft Windows. The HDD encryption utility supports both 128 and 256 Advanced Encryption Standards. It even allows you to encrypt the entire hard disk and volumes. You can rely on BitLocker without any doubt as it is a default utility of Microsoft Windows. It can also encrypt the newly added files automatically after getting enabled on a hard drive. Along with all these features, the software is quite easy to use and completely free. You can even encrypt your external hard drive using BitLocker.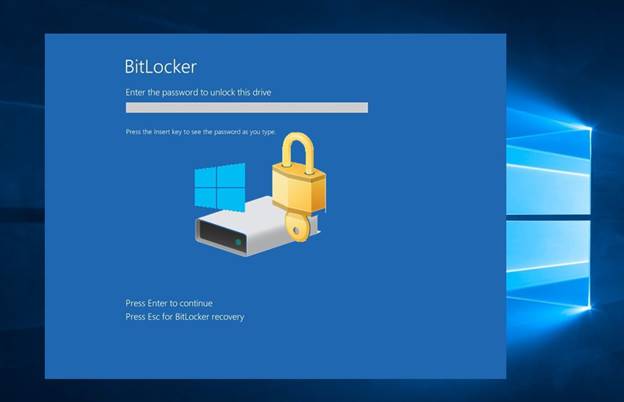 Also Read: 15 Best Disk Cloning Software for Windows 10, 8, 7 | Backup the Hard Drive Perfectly
---
2. AxCrypt
AxCrypt is another powerful software to encrypt your hard drive. The free version of AxCrypt offers security to your hard drive by encrypting it with the 128 and 256 Advanced Encryption Standards. Along with the internal drives, the software is also well known for encrypting external drives. This external hard drive encryption software can also encrypt some online drives, including Google Drive and Dropbox. It is a cross-platform software. Hence, the encrypted data can even be accessed by a smartphone that has been synchronized with the software.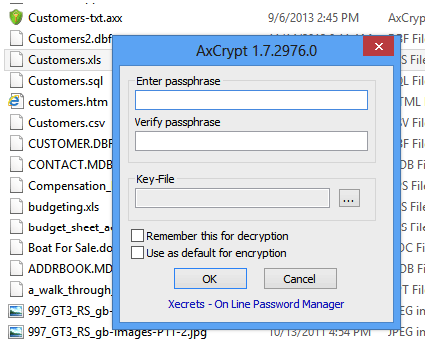 ---
3. 7-Zip
Here comes a highly customizable hard drive encryption software. It is an open-source software, and that's the reason why it is so customizable. It is quite easy to use and hence, considered as one of the best hard drive encryption software. The software is completely free and can even encrypt the entire hard drive along with volumes. However, 7-Zip only provides encryption with 256 advanced encryption standards. Apart from all these things, you can also use 7-Zip as file compressor software. You can even download some additional builds of this software and use it on other operating systems as well, such as Linux.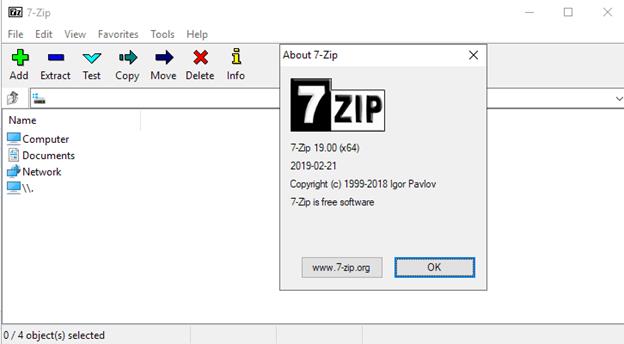 ---
4. DiskCryptor
DiskCryptor is another open-source drive encryptor software on this list. The software enables you to encrypt a drive and its partition as well. Along with encrypting internal drives, DiskCryptor can also even encrypt the external drives including USB flash drives. Despite being an open-source encryption software, it is quite different than 7-Zip. It provides encryption with various other algorithms including, Serpent and Twofish, along with 256 Advanced Encryption Standards. The DiskCryptor also provides one of the most intuitive user interfaces as compared to other alternatives. It is a good choice if you are looking for an easy to use, customizable, and powerful HDD encryption software.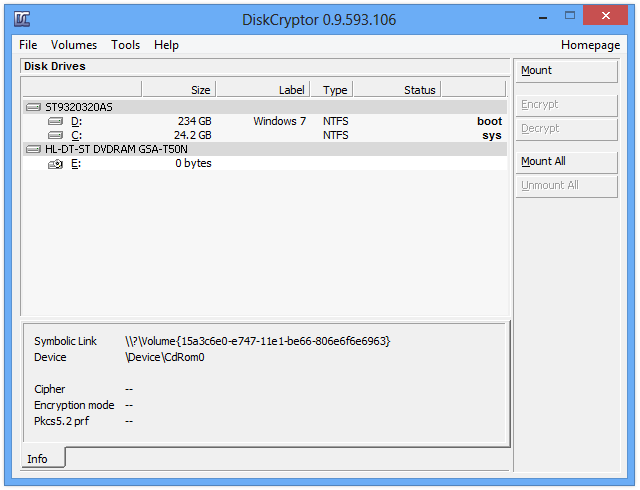 Also Read: 7 Best Free Disk Partition Software for Windows 10, 8, 7
---
5. VeraCrypt
The last name on our list of some of the best hard drive encryption software is VeraCrypt. The drive encrypting software is quite reliable when it comes to providing security to the data on your drive. It can provide encryption with Serpent and Two Fish algorithms, along with the 256 Advanced Encryption Standards. It is a modern version of Truecrypt, which was a well-known drive encryption software a few years ago. So, if you have enjoyed using Truecrypt, then you'll surely like VeraCrypt. Along with all these features, VeraCrypt is entirely free. You can use it on multiple platforms including, Windows, Linux, etc. However, the user interface of the software may seem quite complicated if you don't have much knowledge and experience of using such software. But it is an open-source software, and you can make customizations to the software as per your preferences.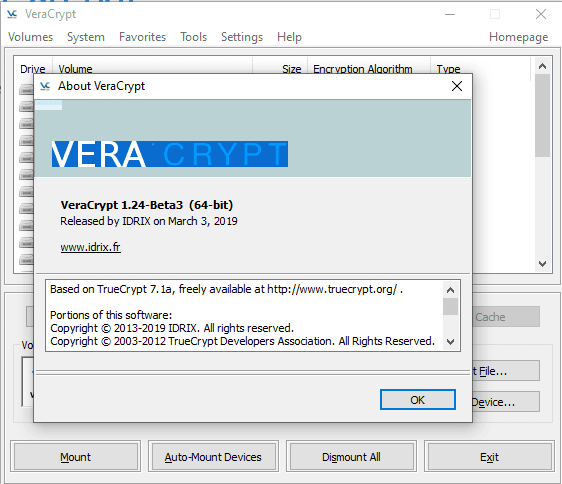 ---
So, these are some of the best hard drive encryption software that you can use to ensure the security of your drive data. However, it is not enough to use only one security measure. We would recommend that you should also use some good online security software and anti-malware software as well to ensure complete security. For more information related to such necessary utilities for Windows PC, subscribe to Innovana blogs.
Subscribe to Our Newsletter
Keep yourself updated with the latest technology and trends with Innovana Thinklabs Limited.