A launcher is an application that can change the appearance of your phone and make it look like another phone. A launcher contains various themes and features to help you change the appearance of your phone. Many people want to buy an iPhone but their pockets don't allow them to do so. So to get rid of your problems we've brought to you some of the best launchers for android that can make your phone look like an actual iPhone, and makes your pride survive in your friends.
The apps which are mentioned below have the capacity and features to make your dull, boring, and simple android phone turns into a beautiful, classy, and elegant iPhone. These apps contain beautiful themes, icons that can make your phone shine.
Top 5 Best iPhone Launcher for Android
Are you also get bored with your phone's home screen appearance? If yes, then this write is for you. Here we've summarised some simple but crucial alternatives of iPhone launchers that are compatible with your normal android device too.
1. iLauncher OS
iLauncher is a great application that gives you an iPhone experience even in your android smartphone. iLauncher transforms your android home screen into an iPhone home screen and best iOS 11 launcher for android. It is compatible with Android 4.1 (Jelly Beam) or above versions and available on all the devices. The User Interface of iLauncher is extremely easy and understandable to use.
Eradicating and moving the apps is very simpler. You can add more transition effects, and gestures like up, down, or home action buttons. With iLauncher you've got a lot of customization options to make your home screen appearance a bit more attractive.
You can directly open-up the app from the desktop, you don't need to open it from the app drawer. You can also modify your desktop as your preferred way: change home screen grid, set scroll speed, hide or display a search bar, and so on.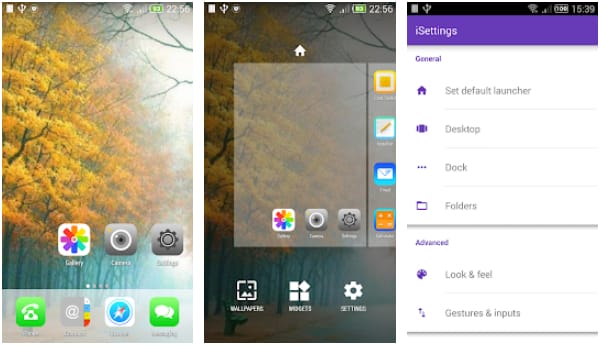 Also Read: Best Night Vision Apps for Android
2. Launcher iOS 13
Another decent alternative for giving an iPhone look to your android home screen appearance. Launcher iOS 13 establishes a higher level of benchmarks to the android operating system. With Launcher iOS 13 you can also change your android wallpaper in the same way as to change in real iOS devices.
It supports all the top-level iOS features like assistive touch, control center, and many more. Launcher iOS brings the same transition animation effect and icons in the android device just like to iPhone. Moreover, the interface of it is highly designed and standardized to make your android smartphone much better than earlier. Presently, Launcher iOS is a highly rated iOS launcher, available on the Play Store. Launcher iOS is the best iPhone launcher for android.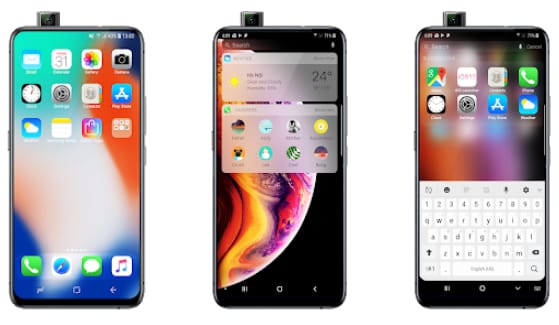 3. iPhone X Launcher- OS 13 Theme
iPhone X Launcher is an ideal launcher that brings all the iPhone features to your Android device. It adds more customization options to make your home screen bright and clear. With iPhone X Launcher you can apply different iPhone themes to your android smartphone. Its flat design style makes its interface easy and sassy.
You can set the 3D theme and HD live wallpapers. iPhone X Launcher is a most notable launcher, it provides 3D special effects, 3D weather widgets, and themed app icons that are beautifully designed. This launcher provides beautiful and attractive themes that are compatible with most of the android devices of various companies including Oppo, Vivo, Samsung, Mi, and so on.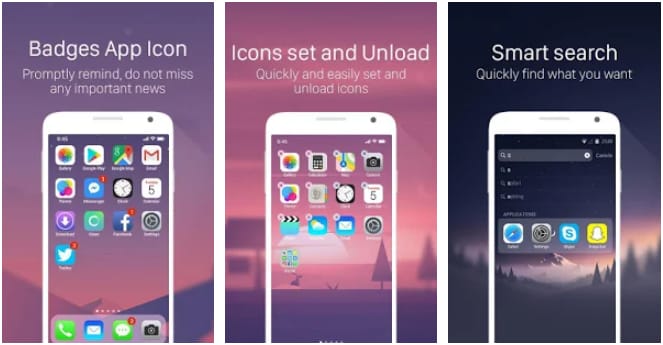 4. Launcher iPhone
This app can turn your phone into an iPhone X and make you look cool in your family and friends. This app provides a simple interface that any person with less technological knowledge. You can search for anything on the web by just swipe-up on your phone's screen. You can create a group of applications of similar types so that you can find your application of use quickly.
Launcher iPhone is the best iOS launcher for android on our list. Users can change the icon of the application according to there taste. This launcher helps you to create a customs status bar in which you can place your most frequently used options. This app provides a collection of beautiful themes that you can set up on your phone.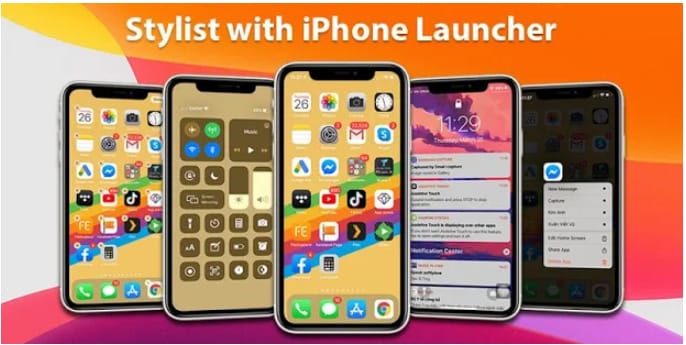 Also Read: Best Android Optimizer and Booster Apps
5. X Launcher Pro
X Launcher provides you the best experience of OS launchers in your android phone. It is simple, beautiful and modern, provides you the most attractive themes you can get on your phone. X Launcher Pro is the best iPhone X launcher for android.
It makes your phone screen shine as an iPhone. X launcher Pro provides you custom features so that you can make the most of your launcher. Users can use gestures for performing specific tasks and be the man in the limelight in your circle of friends. This is one of the best ios launchers you can get on your phone.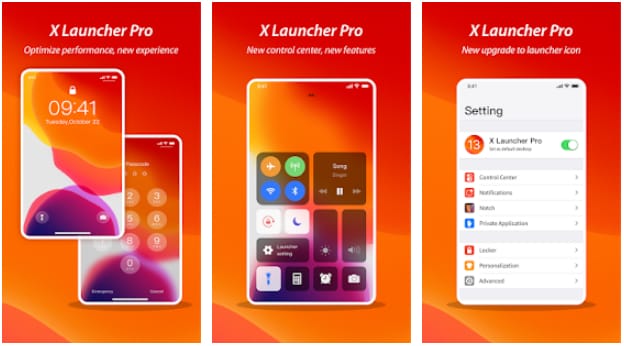 Above are the best iPhone launchers for android you can get on the play store. The apps which were mentioned above keeps the tendency to turn your simple and boring android phone into an iPhone with their respective features. People who can't afford an iPhone can use these apps to turn their phone into an iPhone. These apps provide beautiful themes that can make your phone screen look elegant and classy. Use these apps for free and get rid of your worry!
Subscribe to Our Newsletter
Keep yourself updated with the latest technology and trends with Innovana Thinklabs Limited.